FAQ's
FAQ's General Questions About eLeaP™ LMS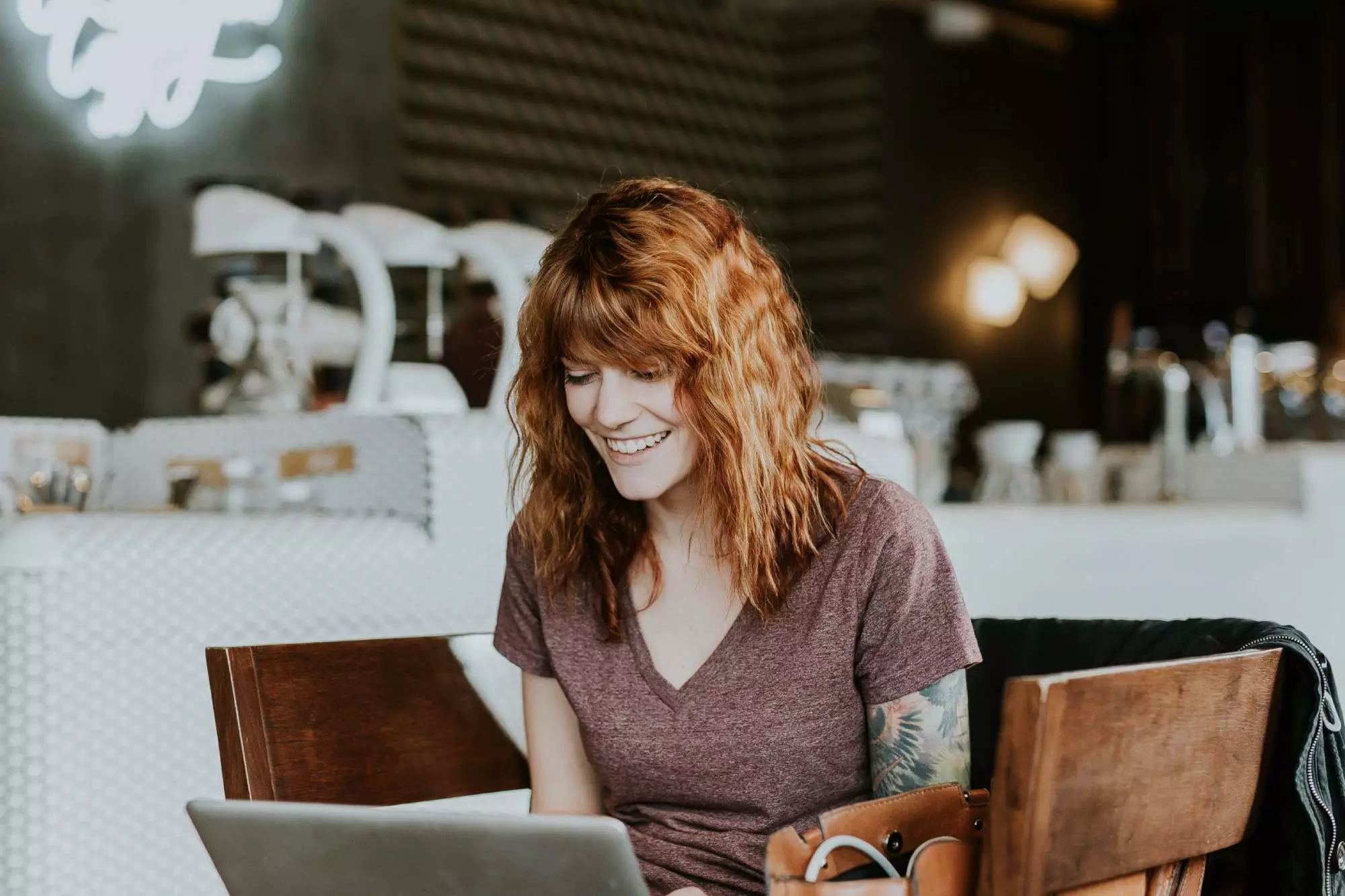 What is the eLeaP™ Training & e-Learning Platform?
eLeaP™ Learning Management System (LMS/LCMS) is a complete, secure, web-based training and learning solution that employs a simple user interface to create online training platforms. This way both technical and non-technical training managers can easily create, manage, and track interactive training courses and learning programs for all levels of users.
The eLeaP™ LMS is designed to fit any organization size. With it you will have the sophistication favored by big companies while enjoying the flexibility, simplicity and customization of a system that will not overwhelm or financially drain smaller organizations.
eLeaP™ is available and delivered online. With eLeaP e-learning systems you do not have to install complex programs, invest huge amounts in hardware and software or hire or maintain an expensive IT department. Your custom and secure learning site can be deployed in less than 30 minutes. You can begin creating and deploying training immediately — at a fraction of the cost of traditional methods. According to ATD, it can cost $1273/year* to train one employee. With eLeaP, it costs $60/year or less to train one employee! eLeaP provides quick, affordable employee training.
*ATD 2012 State of the Industry Report
Who uses the eLeaP™ service?
Just about any one who wants to improve employee skills management, increase knowledge acquisition and retention, reduce liability through compliance training or even just complement traditional classroom instruction can use the eLeaP online training platform. eLeaP is a simple yet powerful online training system and platform that can meet the needs of companies and organizations, government agencies, training professionals, teachers and just about any one else who needs e-learning, training and development.
How secure are your servers?
We employ 256-bit SSL encryption to secure the transmission of data between your and our secure data center. Your content data is protected by the best encryption keys in the industry. In the extremely unlikely event that anyone would attempt to intercept your information they would be confronted with only a stream of unintelligible data. eLeaP is a web-hosted learning management system.
Our computers containing the software application and your data are housed in secure, world-class, professionally run facilities.
Uninterruptible power. Our state of the art data center resides on a military power grid, ensuring uninterruptible power even if the city's power goes down. Beyond this, all servers are protected by a redundant 150kVA UPS. In the event of an extended power outage, an on-site diesel generator can run the entire facility for 7 days.
Fast, multi-homed backbone connection. Our data center is engineered to provide the highest levels of connectivity, security, and reliability. Our data center provides access to backbone providers such as AT&T, TimeWarner, Level 3, MCI, XO Communications, SBC, Williams, and ICG.
Environmental controls. Our data center features an intelligent HVAC (Heating Ventilation Air Conditioning) Unit to produce a continuously optimal operational environment, and also features a fire-suppression system.
Security. Security cameras monitor all data center activity. A biometric scanner ensures only authorized staff enter the data center.
What language options are available?
The eLeaP™ user interface is currently available in the following languages: Arabic, Chinese (Traditional and Simplified), Danish, Dutch, English, French, German, Hausa, Hebrew, Icelandic, Indonesian, Italian, Japanese, Korean, Norwegian, Polish Portuguese, Romanian, Russian, Spanish, Swahili, Swedish, Turkish, Vietnamese. We continue to add more language options.
How much does eLeaP™ cost?
eLeaP™ learning management software is designed to be very flexible. It can be a pay-as-you-go system. You only pay for what you use. Monthly usage fees are based on the number of individual users, or a pre-set monthly fee based on any certain numbers of users.  There is an escalating discount for greater numbers of users.  eLeaP can cost as little as $0.50 per person.
Do you offer corporate prices?
Yes. Please contact sales at (877) 624-7226 or email sales@eleapsoftware.com to get our latest savings.
We need custom setup. Can you help?
Yes. Please let your sales officer know about your custom e-learning development needs and we will get you set up. Call at (877) 624-7226 or send an email to sales@eleapsoftware.com
How does the price of eLeaP™ compare to the price of installed systems?
Glad you asked. First, you don't have any software purchase and installation cost. Second you don't have IT staff costs. Third, your maintenance contracts are zero. Fourth, your cost for new features/upgrades is zero (nada). As new features come out, they are automatically added to your account. Fifth, your users don't have to purchase and install complicated and expensive software to access your trainings. eLeaP™ is available 24 hours a day and you don't have to leave your computer. See how we can save you money. Contact sales today.
Can we resell the eLeaP™ service?
Yes. Contact us to discuss licensing and affiliate deals. Contact sales.
Is support included?
Absolutely. You can reach us via our online support system, you can chat live with a support specialist, you can call us on the phone (877-624-7226), send us an email (support@eleapsoftware.com).
Is support for learners included?
Yes. Learners can access support through our online support system. Free Training Resources. Download Now.
Can you give me an outline of what the eLeaP™ training for administrators and instructors covers?
Administrators will be trained on how to manage your overall eLeaP™ account. This includes managing your instructors, users, content creation and management, forums management, reporting features, e-commerce or payment system management. Instructors will get training in content creation, quiz/assessment creation and management, user management, forums, whiteboards, reports, grading center management and any other relevant eLeaP™ features. This training is web-based and is very easy to understand.
Who uses the eLeaP™ product?
What are some examples of how companies use eLeaP™?
Please refer to our Featured Clients' page.
Can we train employees, partners, and resellers?
Yes. 3 simple steps. Create an account, create your training courses, and create your users. All you have to do then is assign specific users to specific trainings. You can also set up ecommerce to market your courses online. Learn about our extended enterprise learning management system.
Can we offer courses to corporate customers?
Of course. Increase customer retention, demo new products, showcase special projects. eLeaP™ does it all with powerful Rich Internet Applications to wow your users. Let us show you how. Get a free trial today.
Can we use eLeaP to sell courses?
Yes. You can use eLeaP to sell courses. Learn more about the eLeaP eCommerce LMS system.
We are in distance learning. Can we use eLeaP™ for distance learning or to complement classroom education?
Absolutely. Use eLeaP™ to deploy online courses to your users/learners/students across the street or across the globe. You create your content in real time and deploy it across time zones to classrooms, dorm rooms, cafeterias, corporate offices, call centers, financial companies, health care organizations etc. With eLeaP™ you are only limited by your own imagination. In fact we challenge you to come up with new ways to use our platform. We are excited about eLeaP™ and hope you too can find the passion for e-learning and training as we have.
Can modules be assigned to specific users?
Yes. eLeaP™ is created knowing that each user/learner is unique. You can personalize your learning content for each user. You can also use our Training Path tool to deliver personalized training sequences to each unique user.
Can we link to other websites or resources?
Yes. Use the Resource tool in your Content manager to add/delete resources at your pleasure.
Can we integrate with other applications?
Download reports and integrate them into your HR software. Use eLeaP™ for sales presentations or other applications. Our API and Single Signon application will enable eLeaP to be easily integrated with your internal system. You are only limited by your creativity.
Do we need to install anything?
Not really. Just make sure you have the latest version of your Web browser.
How do we create course content?
Use our simple Content Creator Pro. If you can use Microsoft Word or any other Word Processor, you can use eLeaP™. If not let us know and we will be glad to help.
Can we use Word, PowerPoint, HTML, Audio, or Video?
Yes you can. Use our Content Creator Pro do add these files to your content.
Can I upload/import SCORM compliant courses?
eLeaP enables you to easily import SCORM compliant courses (SCORM 2004) into your elearning account. Simply upload your SCORM zip file and eLeaP does the rest. Sharable Content Object Reference Model (SCORM) is a collection of standards and specifications for web-based e-learning. It defines communications between client side content and a host system called the run-time environment (commonly a function of a learning management system). SCORM also defines how content may be packaged into a transferable ZIP file. Only the best Learning Management Systems in the world are SCORM compliant. eLeaP is one of them.
What video formats can we use?
MPEGs, Quicktime Movies, Windows Media files. The following formats are supported: .mpg, .mpeg, .mov, .wmv, .mp3, .mp4, .m4v
How do we create quizzes?
Use our Quiz Creator Pro to easily add multiple types of quiz formats. Please refer to our User Guides for more information.
Is it possible to use a question bank or randomized quizzes?
Yes your quiz questions can be randomized. You can set several parameters to control the deployment of your quiz assessment. The eLeaP is totally flexible to accommodate your unique needs.
How do we link from our website to the e-learning website, a course, or to the registration page?
You can create a link from your website to your unique eLeaP™ site. So if your eLeaP™ website is https://goodcompany.2leap.com, the create a link directly to https://goodcompany.2leap.com.
What do learners need to access eLeaP?
To access the eLeaP system, learners need an internet-enabled device with a live internet connection, and an Internet browser such as Microsoft's Edge (Microsoft Internet Explorer 11 supported but not recommended), Mozilla FireFox or better (you can also use Google Chrome or Apple Safari. We do not offer support for the various generic, manufacturer, or service provider browsers that are pre-installed on many mobile devices. A supported browser app can be downloaded from your phone's application provider).
Can users view which courses and tests they have taken?
Yes, your users will see their course completion status and check course progress and their current results on tests.
How are courses presented to the Learners?
Once your users log into their account, they can click [Courses] to access all the courses assigned to them. Course status reports are available in the eLeaP dashboard.
What reports are available?
Can we group users?
Yes, you can.
Get more answers at the eLeaP Support Center Knowledge base.
Free e-Learning Training Resources