Corporate Training That Works
Empowering Employees with Training that Goes the Distance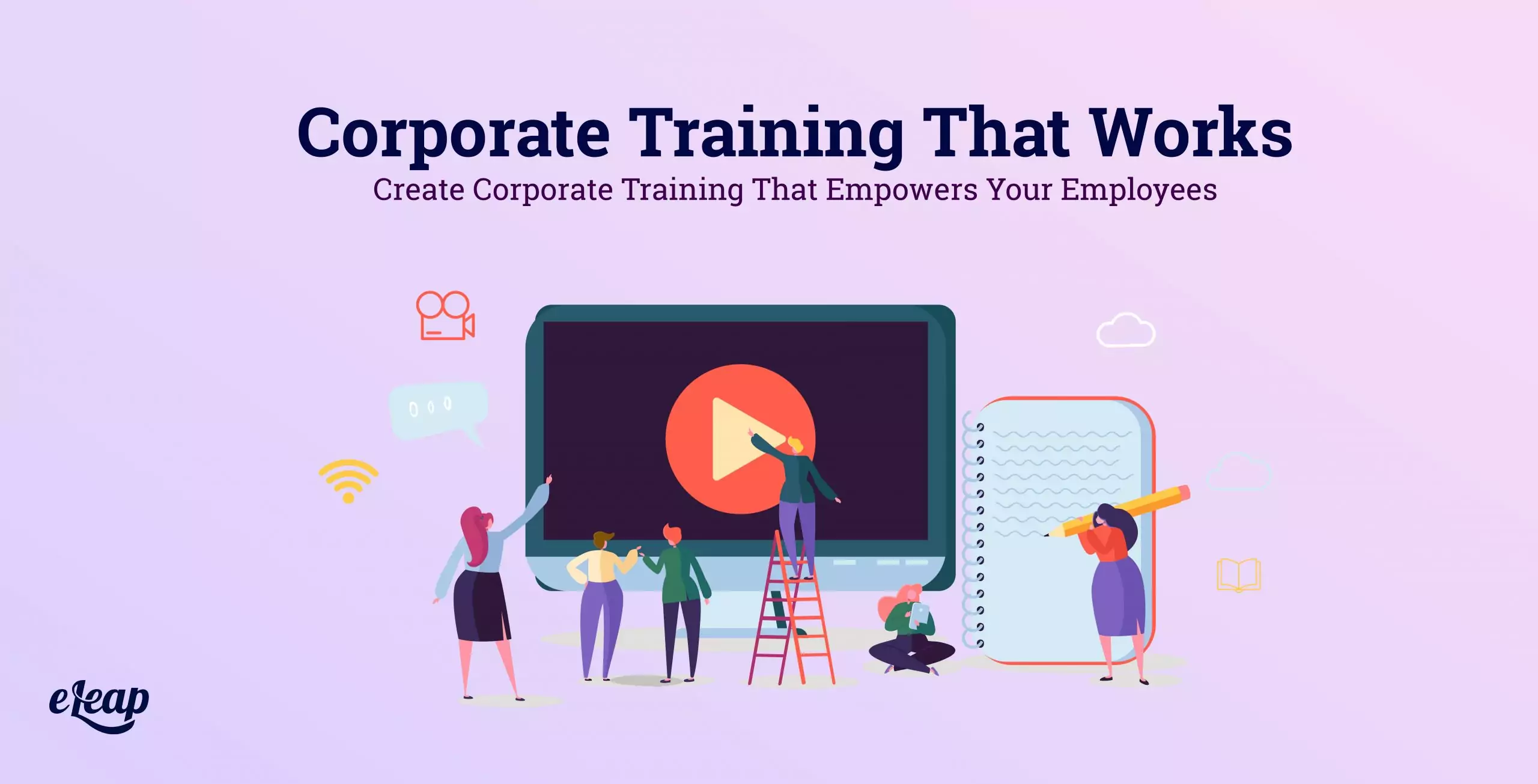 Corporate training – it's a vital yet often overlooked pillar of success for your organization. It plays a central role in day-to-day operations, in employee productivity and efficiency, and even in ensuring that you're able to promote from within and build a stronger business overall. Of course, building a training system that aligns with business objectives and goals, while providing value to employees and managers is challenging.
Why Is Corporate Training Important?
Training is essential at all levels of your organization and should play a central role in many key processes, including the following:
Onboarding
Mandatory continuing education (CE)
Career improvement
Why is it important, though? Simply put, providing training to your employees and managers, ensures they are prepared to handle the responsibilities of their positions. Employees learn key skills and close gaps in knowledge that help them to become more productive and efficient. Management learns how to work with others, how to lead effectively, how to inspire teamwork, and more.
What Are the Benefits of Corporate Training?
Training at all levels within your organization provides access to some pretty critical benefits. We'll address the most important below:
Improved Company Culture – Creating, instituting, and then requiring corporate training throughout your organization, fosters a company culture that embraces learning and development. An L&D focused business is often more innovative than those that eschew training or only do the bare minimum.
Addressing Weaknesses and Skill Gaps – All teams have weaknesses. All employees, no matter their level of education or years of experience, have areas that could be improved and possible gaps in their knowledge. Corporate training programs address those weaknesses and close gaps. When their weaknesses are alleviated, employees no longer need to lean on stronger team members and become more productive and more satisfied. It also helps foster a sense of teamwork where one person can take over for another if they need to be out of the office since key skills are developed across the board.
Improved Employee Engagement – Employees are more engaged when they feel valued. By providing them with training that goes beyond what's required for compliance, you show that you value your team members and that you want to be part of their career journey for the long term. You empower them and they in turn become more engaged.
Retaining Key Talent – Employee churn is a massive drag on company resources. You spend so much time and money preparing an employee for a role, and then they jump ship and you must repeat the entire process again. Corporate training programs help ensure that you're able to train and retain key talent, reducing churn and thereby cutting costs while also improving efficiency and performance.
Improved Morale and Employee Satisfaction – When you show your team members that you're committed to helping them achieve a rewarding career and then back that up by providing them with applicable corporate training, they immediately become happier with their employment. A happy, satisfied team also boost overall morale within the workplace, which improves processes and reduces friction.
Improved Brand Reputation – One of the less obvious benefits of corporate training is that it can ultimately improve your brand reputation. Want to make your company a prime destination for talented individuals? Invest in training your team for long-term success. What to be seen as an innovative firm that values employees? Use corporate training programs to upskill your team members and then promote from within. All of this strengthens your brand.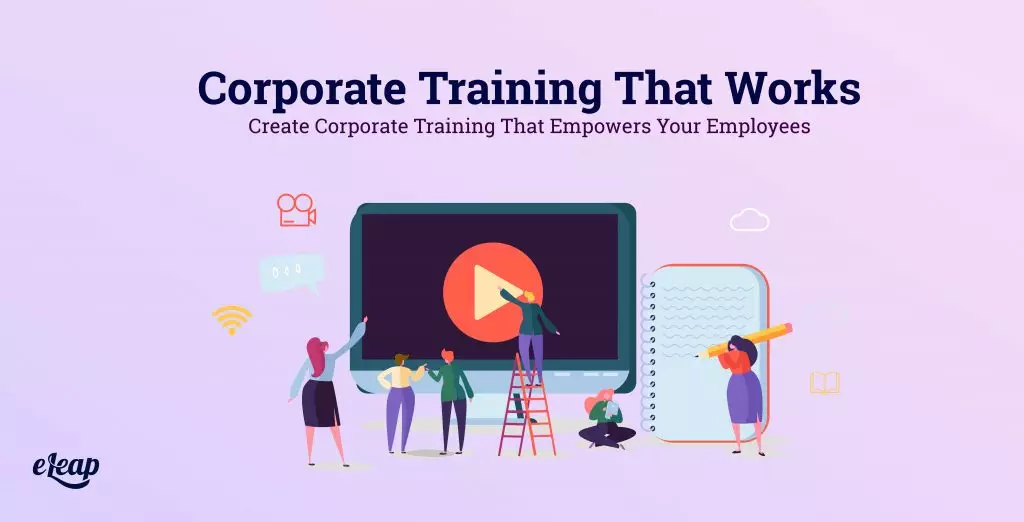 The Challenge with Corporate Training
While training programs can offer a host of critical benefits, you must overcome several key challenges for them to be efficient and effective.
In-Person Training
All too often, executives and decision-makers see the value of corporate training programs but fail to understand how critical the right delivery method is. For instance, many companies still rely on in-person training and education programs despite demonstrably lower engagement and success rates, as well as higher costs than other options.
If you're still requiring your employees and manager to attend in-person seminars and lectures, understand that you're not going to see as much return on your investment as you could. Why is that? In-person training:
Is costly to pay for
Requires employees to take time out of their workweek
Incurs additional costs in terms of travel, lodging, and food
Requires that you find a temporary replacement to handle the employee's duties while in training
Digital Corporate Training
In comparison, digital learning management systems (LMSs) offer access to a very wide range of advantages and don't come with the same drawbacks as in-person training. With digital systems, you get:
The ability to complete training from anywhere, at any time, with any Internet-connected device
The ability to progress at the learner's preferred pace, whether that's slower or faster than others
All learning content is localized, owned by your business, and can be customized to any need
Unlimited access to all learning materials without additional costs
The ability to create truly engaging content, including animations, gamified content, and more options that deliver additional value and support deeper learning
The Right LMS Is Essential for Corporate Training
As you can see from the information above, digital technology certainly trumps in-person training. However, not all learning management systems are created equal. You must make an informed decision here to support ongoing learning for your employees and management, and to ensure that you have a comprehensive LMS that delivers value and utility now, but that will also scale with your business over time.
Increasingly, cloud LMS systems offer the features that you need combined with unique advantages available only with cloud-based technology, such as no need to install hardware or software, and no need to handle maintenance and updates on your end.
Additional Training Resources