Custom Content Development
We Develop Content Which Engages Your Audience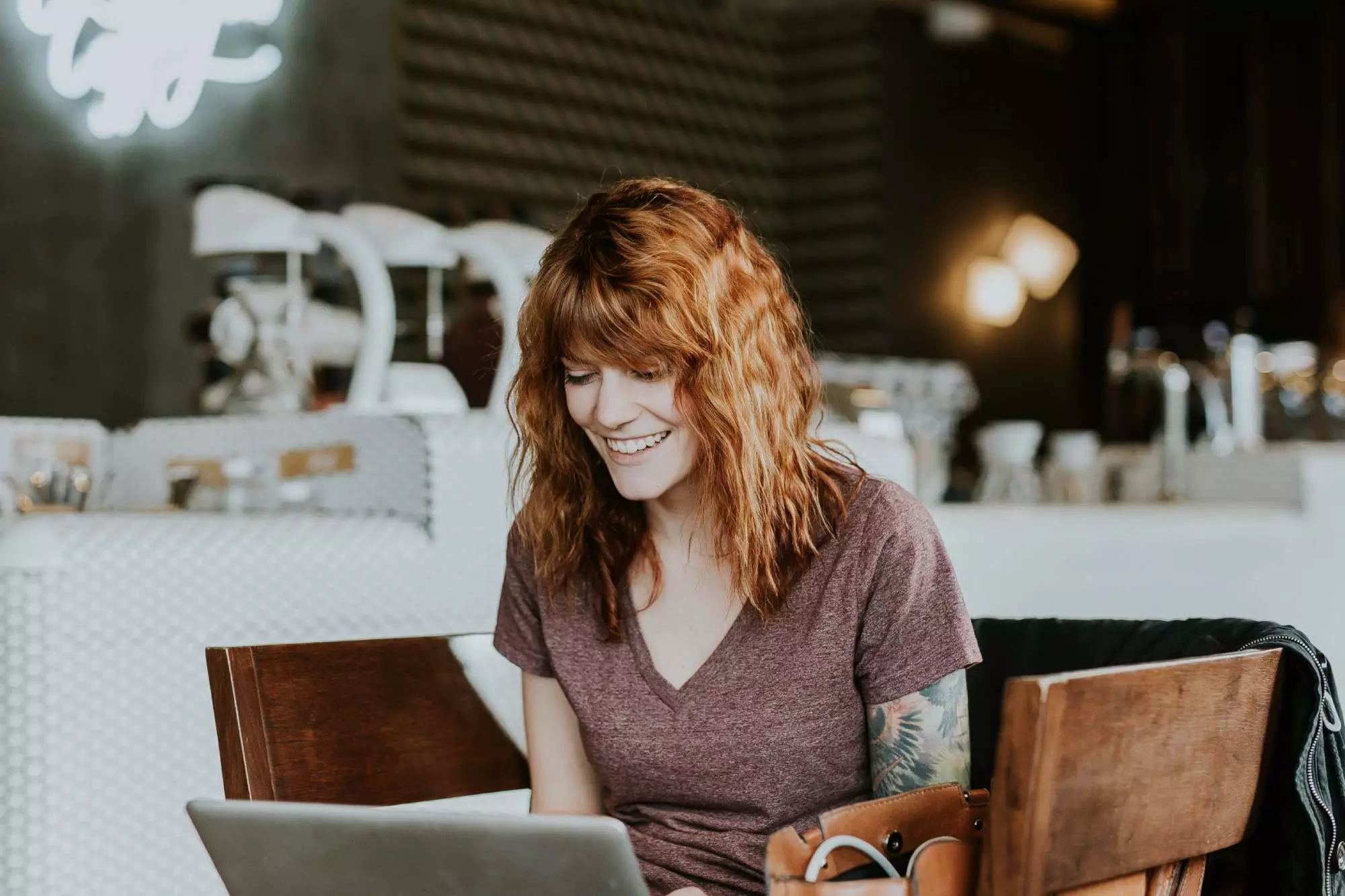 Once you make the decision to deploy eLearning (or instructor-led) as part of your training and development effort, there inevitably arises a critical question, "are you going to outsource the course development, or are you going to develop course content in-house?"
The answer to this question will lead you to either reach out to an organization like eLeaP or choose to work in-house. We can tell you there are many good reasons to develop in-house if you have the resources (time, money, expertise, etc.). There are also equally powerful reasons to let folks like us, who enjoy doing this for a living, take care of the task of developing your custom course content. With over 17 years of experience as instructional designers and learning management specialists, we work with subject matter experts to create interactive and engaging SCORM-compliant digital training programs that meet the compliance, regulatory, accreditation, licensing, and continuing education needs of our customers.
There may be some areas of custom eLearning development worth outsourcing, while others may be best suited to in-house design and creation.
Instructional: The instructional part of eLearning development really serves as the foundation for everything else. For some organizations, it may be best to do this in-house since they know their organization best, but a professional development company may be able to optimize content, make it more effective and compelling, develop based on learning principles, and increase overall retention of the material being presented.
Visual Content: The visual content of training courses includes things like images, graphs, charts, animation, and the design of the overall interface. While the creation of still images and basic graphics may be simple for in-house employees, video production or more complex graphics may be best left to experts.
Audio and Narration: Many organizations find this is the best place to outsource because developing audio components and effective narration often requires a team specializing in these aspects of Learning.
Technology: The technology of Learning is another prime opportunity to outsource. The technology deployed should ensure systems are smooth and error-free and there are adequate troubleshooting resources for users.
The Advantages of Using Our Content Development Team
The number one reason many organizations outsource the development of eLearning content is to benefit from the expertise of contractors who are skilled and knowledgeable in this area. Your in-house team may not have the same level of experience or know-how to develop the most effective content, particularly if it's extremely complex material. Additionally, our experts have tons of ideas or contributions they can bring to enhance the success of your project.
You will save both time and money. Our team is singularly focused on successfully completing your project on time and under budget. We are Trello (project management) zealots to ensure your work is not only done fast but done right.
If you're considering assembling a dedicated in-house eLearning team to develop your content, you're going to have to cover overhead expenses, including taxes, workspace costs, benefits, etc. With our team, you're just paying for the cost of the project without the overhead of having a full or even part-time employee. Contact us to get started.
Examples of our work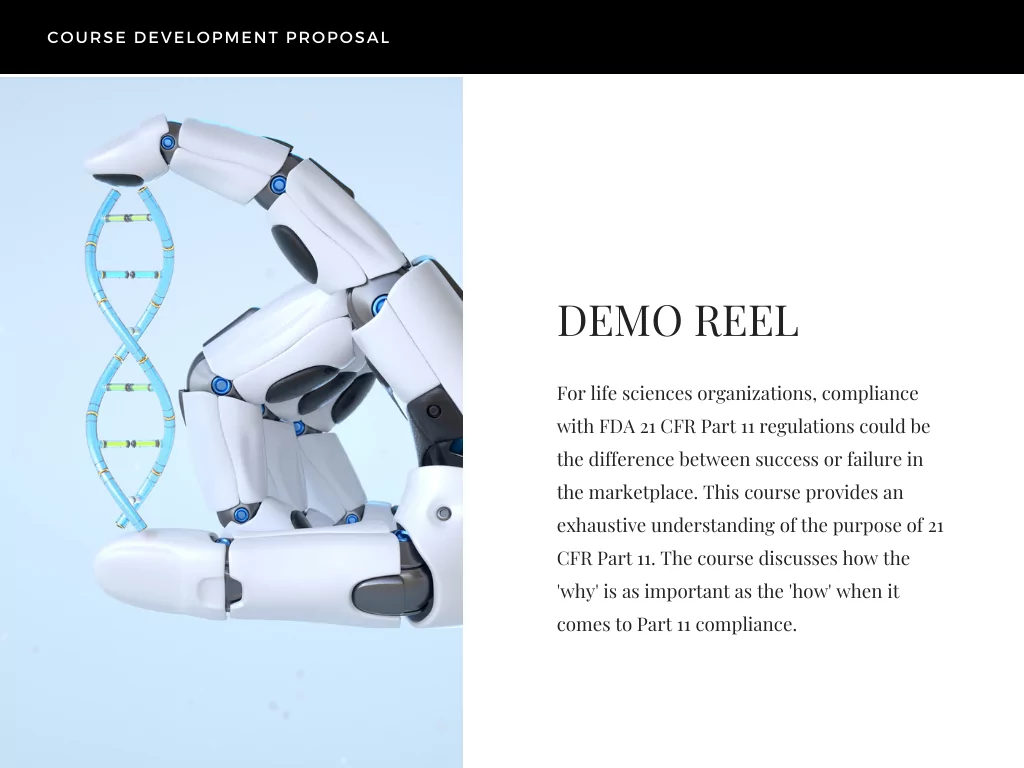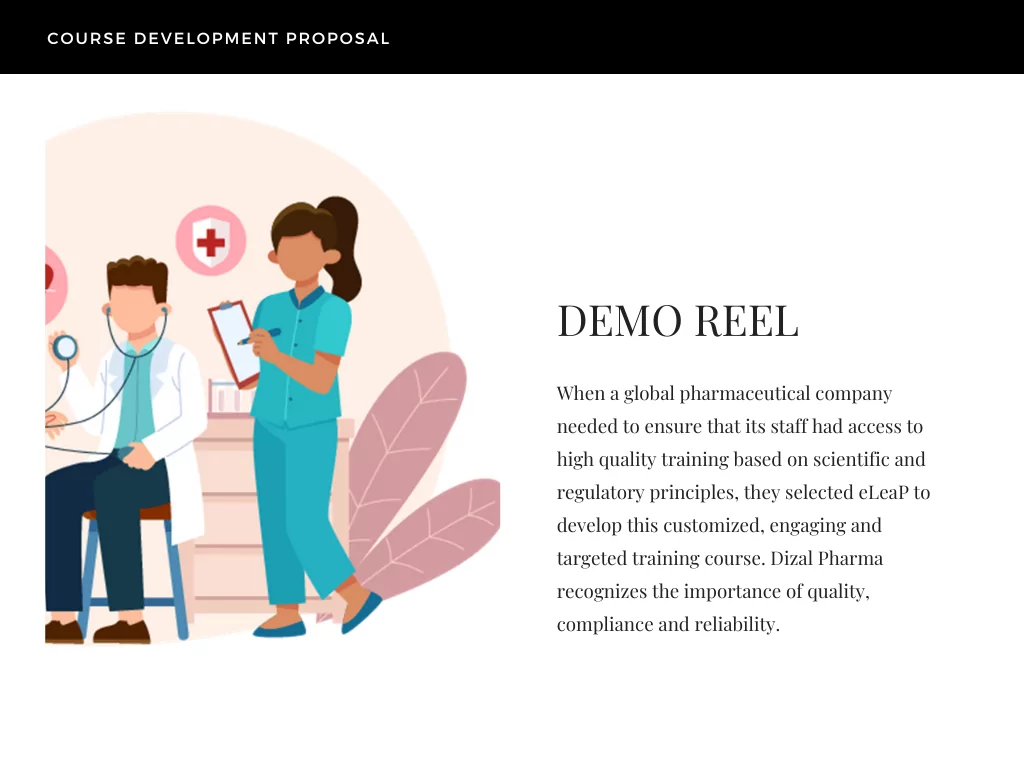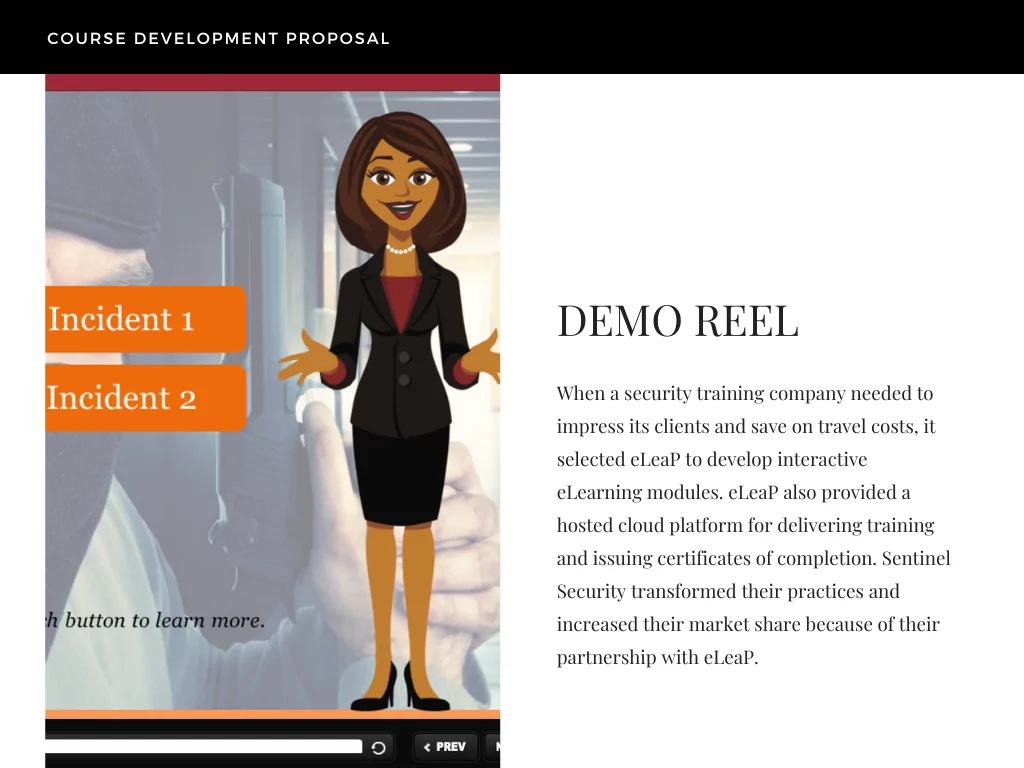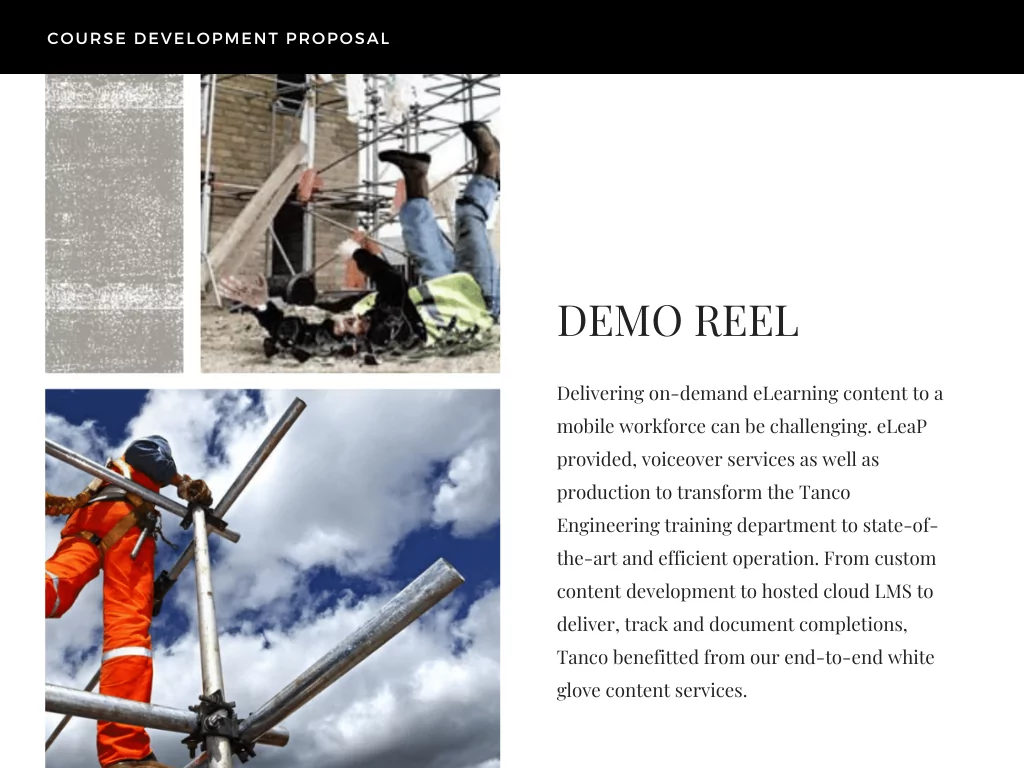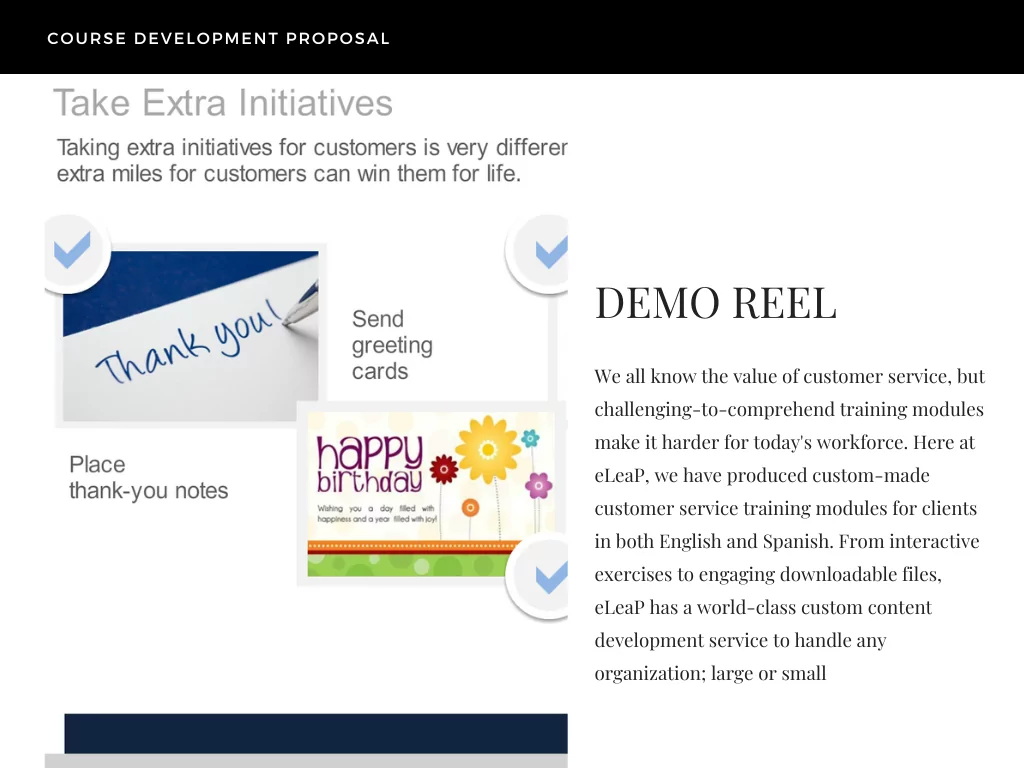 We are ready to help. Book your free consultation today to get started. Feel free to call us anytime 877-624-7226.