Enterprise LMS Account Features to Manage Multiple LMS Accounts
Enterprise-level account features to seamlessly manage multiple LMS instances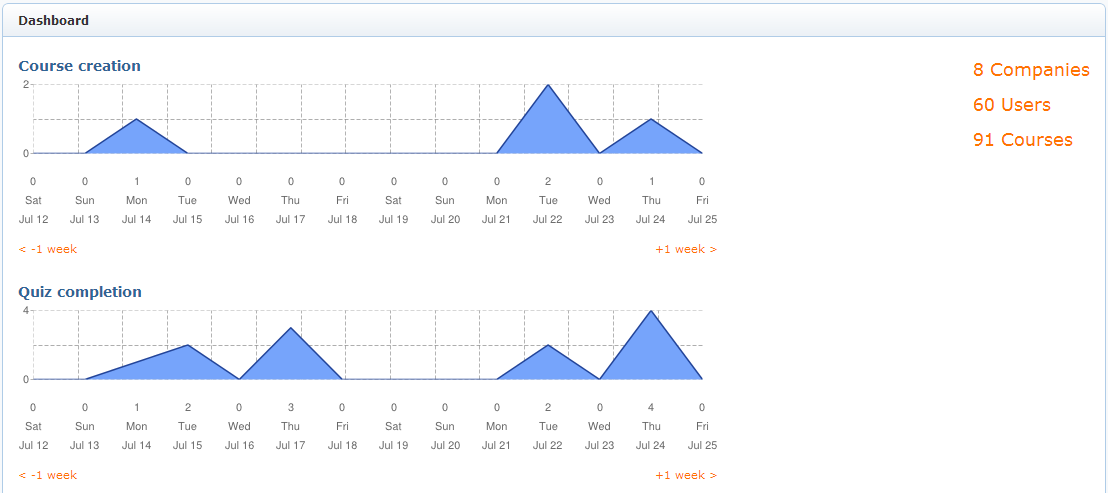 If your company has grown to a size where you need extended eLearning capabilities from your modern LMS, you'll be pleased to know that eLeaP offers enterprise accounts with features that will make managing multiple accounts a snap.
At the extended enterprise level, a company needs to have separate accounts by department or division as well as bring partners and clients into the fold of its learning and training programs to keep everyone on the same page across a large span of locations and organizational cultures. The learning needs and requirements of each entity, whether internal or external, are different or unique enough that it wouldn't make sense to have all the eLearning content jumbled up together in one account.
With an eLeaP Enterprise account, your company can set up multiple eLeaP accounts for as many different entities as needed, whether those are internal departments and divisions or external partners and clients. If some of your course content is applicable to multiple entities, it's very easy to copy particular courses over to multiple accounts while keeping content unique to each entity within its separate account rather than having it all in one massive and unwieldy account.
An Enterprise account has its own dashboard to enable easy account management, including setting up new sub-accounts, creating new courses, copying or moving courses from one account to another, and accessing activity reports across all managed accounts.
Enterprise Accounts Come with Special Pricing:
An eLeaP Enterprise Account offers a kind of wholesale pricing package deal. If a company were to pay for 10 separate basic eLeaP accounts, that would cost $1,250 per month, but with an Enterprise Account you're billed by the total number of users across all the accounts, such that if your company had 10 Enterprise sub-accounts with 10 users in each, you'd only pay $314.50 per month for 100 users. This can be a significant amount of savings compared with other systems.
Enterprise Account Interface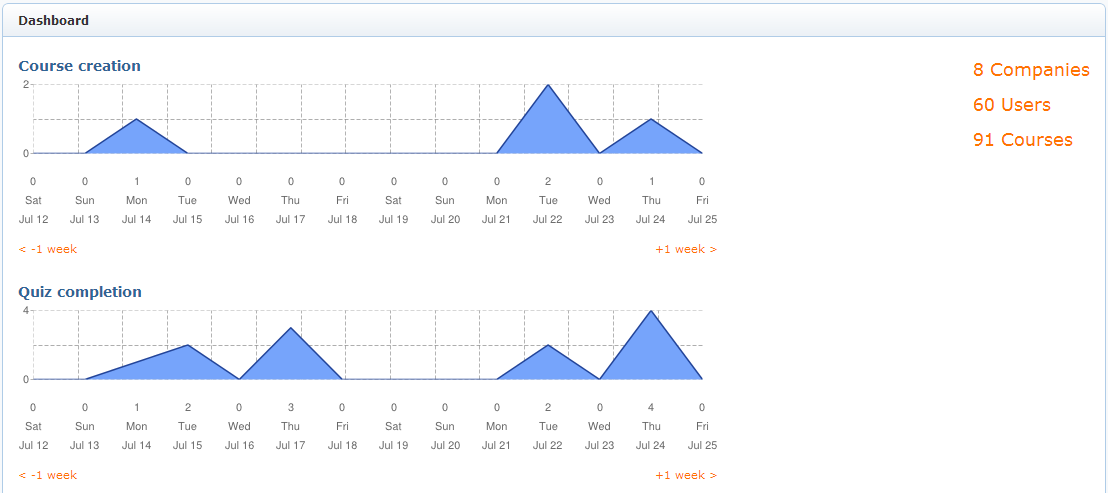 Create and manage multiple eLeaP accounts
Create accounts for multiple departments, divisions, or clients
Brand individual accounts
Create new courses, copy courses into client accounts
Access reports – courses, users, completions, quiz results for all accounts
Integrated billing for multiple accounts – with billing shielding for client accounts
Historical user log
License Distribution Accounts
Special LMS accounts for multi-license course distribution
Market multi-license courses
Course completion reports
User management
User activity reports
Additional information?