eCommerce LMS
Tailored eCommerce Learning Solutions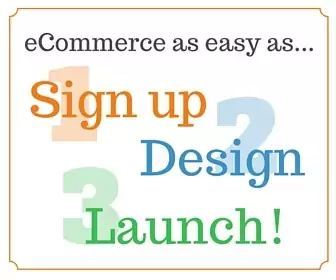 Regardless of the size or scope of your business, enjoy customizable eCommerce solutions that will allow you to quickly, easily and inexpensively design and sell your courses.
Many companies have yet to realize that they can convert their own online training materials into a whole new stream of revenues. If you have great eLearning online content that doesn't have to be company-specific (or could easily be tweaked to not be company-specific), then all you need is an eCommerce learning management system (LMS) to get started!
eLeaP's eCommerce Learning Management System (LMS) solution provides you with online delivery of a custom, secure learning site that can be up and be running in minutes. There is no need to wait around for months to make your products available. eLeaP's eCommerce software options help you turn your eLearning online content into a streamlined, on-demand product offering that your customers, channel partners, members, and the general public can directly purchase for their own use.
Here's What Sets eLeaP Apart:
Our eCommerce Learning Management System is practical and scalable, but also secure and PCI compliant. And you can try it for FREE by signing up for 30-day trial.
Add your own rich media in the form of anything from videos to podcasts. If you have eLearning online content to include, eLeaP makes it simple.
Quickly and easily create new content using AJAX Course Content Creator Pro to create online training courses that rock. It can be as easy as copying and pasting your existing content or you can create fresh learning materials. Regardless of which option you choose, it's a surprisingly simple process.
Do you require testing and assessments for your courses? eLeaP makes adding quizzes and tests very easy.
Once your learners have completed a course, you can even issue them a certificate of completion.
eLeaP Offers an Easy eCommerce Learning Management System
When our customers discovered how easy it was to get their eLearning online content up and running with eLeaP, they started asking for a way to sell their courses to others outside their companies. We responded by improving our product to include eCommerce LMS options such as the following:
An enhanced administrator interface with new tabs.
The ability to manually rearrange and highlight specific courses.
Course creators have the option to edit their own help page.
Standardized color scheme to streamline the purchasing process.
Powerful new tools to filter purchases and sales reports.
Discounting tools to encourage volume buying.
Customizable registration and reporting fields.
You'll be more connected with your buyers than ever before with eLeaP's innovative eCommerce LMS options. The process for administrators and buyers is simple, efficient and designed to ensure you're able to effectively analyze data for marketing while providing a superior product.
3 Simple Steps to Get Started with Your eCommerce Account
1. Signup and choose your username for your eLeaP eCommerce LMS account.
Create your Administrator account – the Administrator manages your entire eLeaP eCommerce learning management system and training portal site)
Prepare your eLearning online course content for uploading. Get a free live demo to see how.
2. Create your eCommerce eLearning Online Courses
Upload your course content.
Include rich media of every type.
Create graded assessments.
Prepare certificates to issue.
3. Launch your eCommerce eLearning online courses to your special eCatalog page. You can even set discount codes or create affiliate accounts for others to promote your products.
Read more about eLeaP™ eCommerce LMS/LCMS – LMS Features
Need additional information? Check out these resources: