Quickly, Easily Create Online Courses
Quickly Create Online Courses in 3 Simple Steps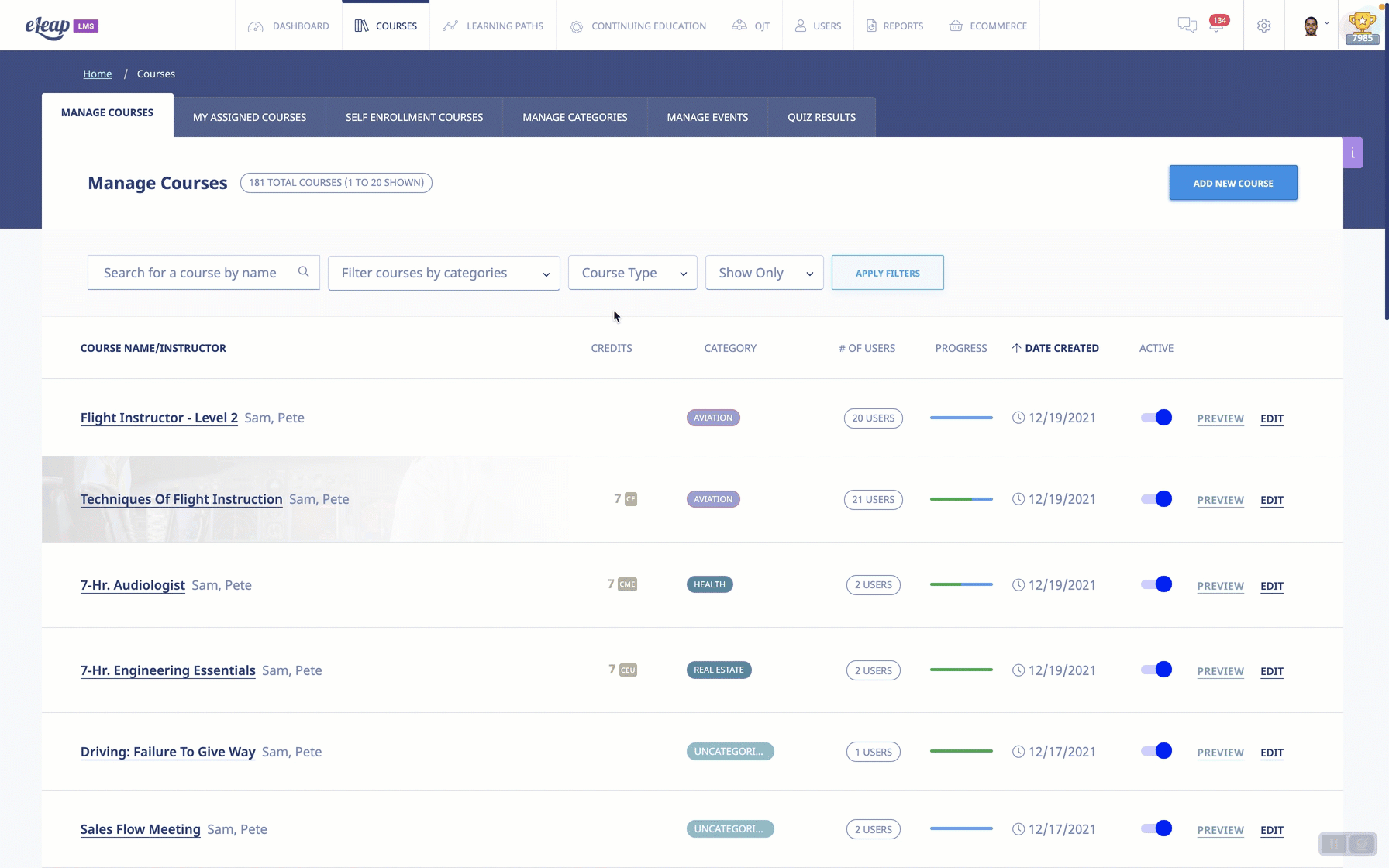 The eLeaP™ Learning Management Software system turns the complexity of online training into a manageable and straightforward task with easy-to-learn tools and flexible design components. Create training courses with easy course listings, pre-requisites, interactive tools, assessments, feedback forms, release rules, e-signatures and much much more. You can also contact our experts should you have custom course development needs.
eLeaP™ allows you to design and create sophisticated training courses that consist of Chapters and Lessons. You can also create evaluation quizzes and tests. With this powerful yet simple system, you can structure your course navigation path using minimum time frames, or enforce strict progression rules. All in all, this is one system which ensures you meet compliance and continuing education requirements. If it's good enough for the IRS, we believe it is good enough for your organization.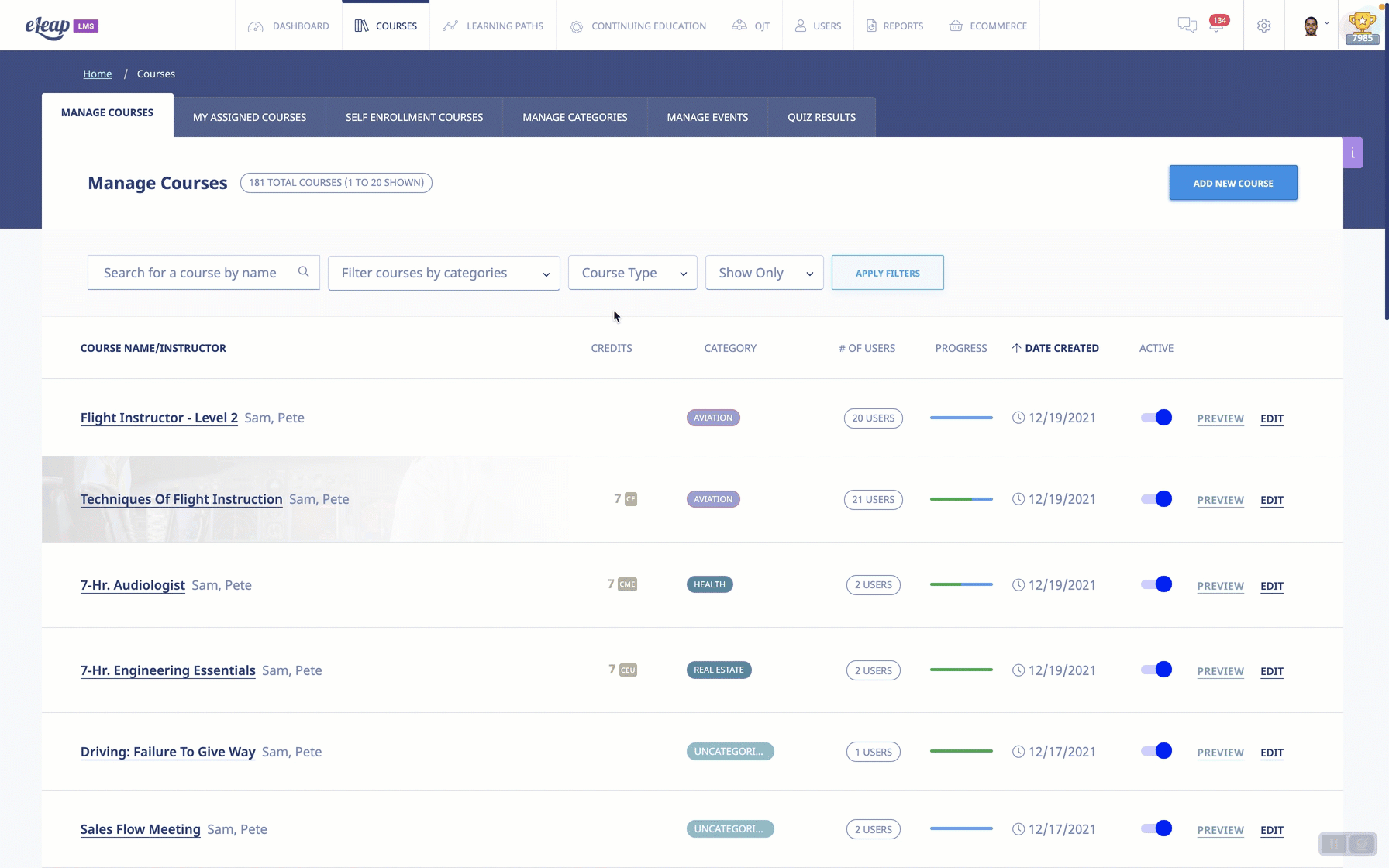 Keep a course up-to-date with ease using the Chapter and Lesson features. No need to start from scratch if any information changes.
Include quick quizzes within lessons to solidify learning and deliver instant feedback to users.
Develop tests to evaluate your users' progress and understanding, using flexible question types and scoring methods.
eLeaP™ supports a wide range of file types and presentation media.
SCORM: eLeaP™ is fully compatible with SCORM 1.2 and SCORM 2004, and is ready to accept your existing SCORM courses.
Video/Audio: eLeaP™ supports any type of embeddable web-based video, including YouTube videos. You can also upload video files directly from your computer (.mpg, .mpeg, .mov, .wmv, .mp3, .mp4, .m4v).
PowerPoint: You can upload a Microsoft PowerPoint presentation for your students to download and review, or you can import your presentation through the use of a Flash or SCORM conversion program.
PDF: Upload PDF files and add download restrictions. Also add Word files if needed.
Youtube/Vimeo: Embed videos from your favorite video hosting platform to provide even more engaging content,
More: Have another file type that you would like to use? eLeaP™ can handle it.
After you have created and uploaded your courses, launching them is easy with eLeaP™. Alternatively, you can get courses from our eLearning courses library to go live even faster.
Assign users to a course with the click of a button, either as individuals or in a batch using our Excel template.
Use Smart Assigning to automate and speed up your course or learning path deployment.
Create deadlines for course completion, set up automatic reminders, and receive non-completion notifications.
Apply time limits to individual lessons.
Allow quiz retakes, or not – it's up to you!
Track, manage and learn from your training results.
You can use eLeaP™ to create and deliver course completion certificates.
Track how many users have completed a course, how well they did on tests, and user feedback and comments.
View and export PDF/Excel-compatible reports of user activity for each course.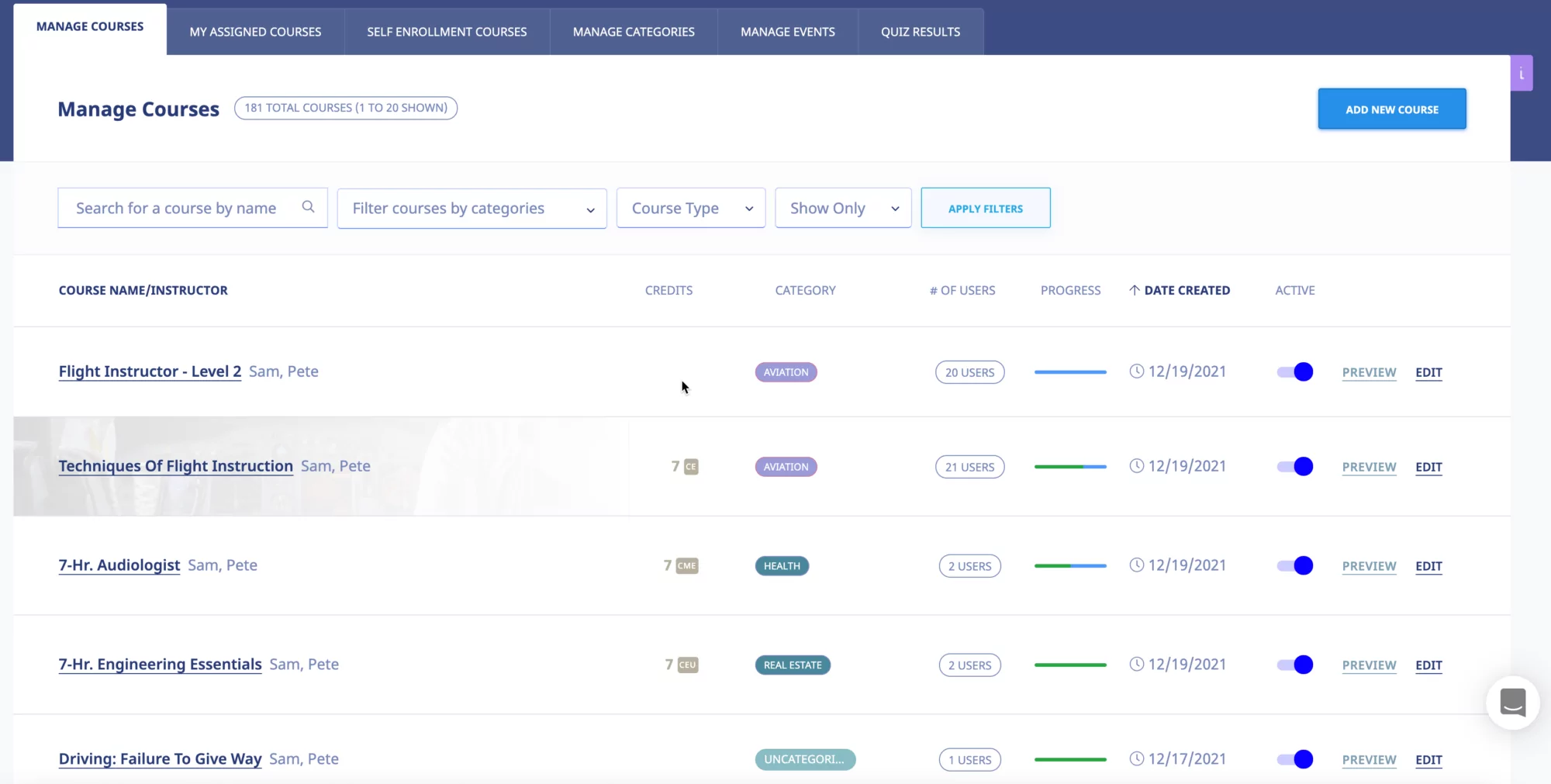 Additional information?