Articulate Training
From Beginner to Expert: Mastering Instructional Design with Storyline 360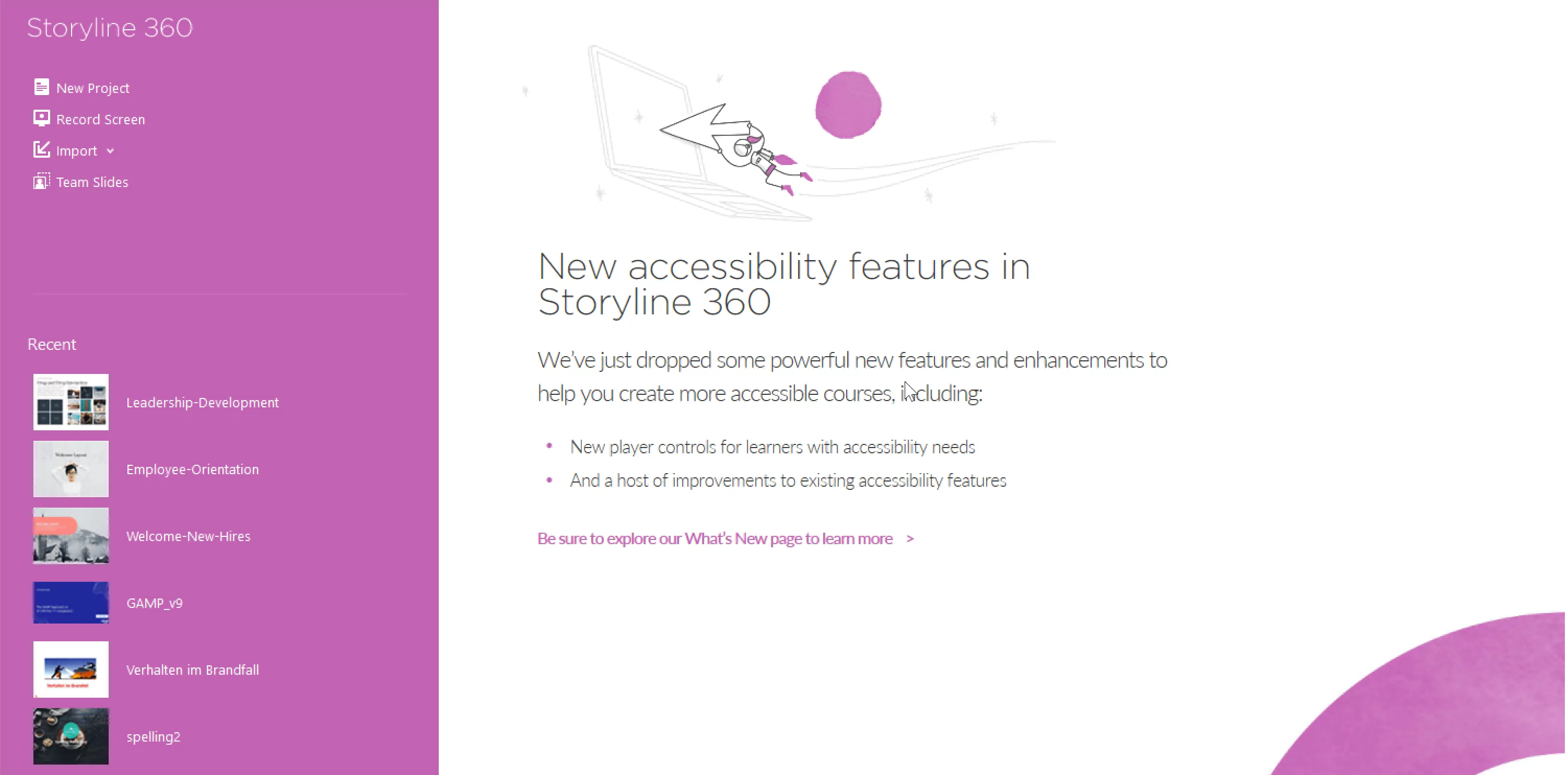 Articulate Storyline 360 is a powerful eLearning software designed to turn boring training and presentations into elegant, interactive and – do we dare say – fun learning experiences. The Articulate Storyline 360 tool developed by the Articulate company competes with the likes of Camtasia®, Adobe® Presenter® and iSpring® in the eLearning software space. It is currently being used by over 60,000 organizations in 151 countries! Contact eLeaP today to schedule your Storyline 360 training.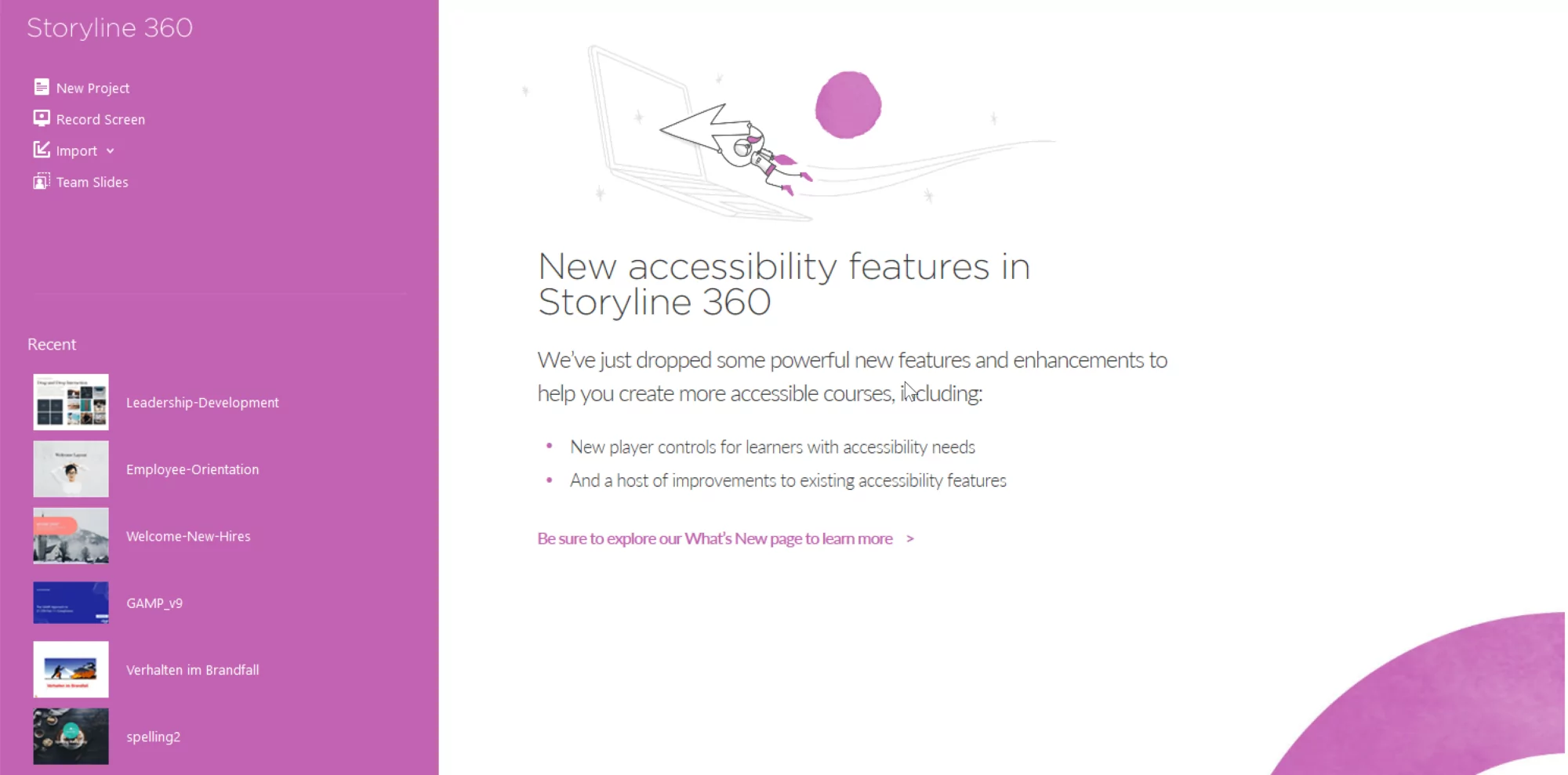 Many of the organizations that use the eLeaP Learning Management System use SCORM content for their eLearning. Articulate Storyline 360, and Storyline 2 are fast becoming the go-to tools for creating eLearning courses. That is why we have decided to help you master the art and science of using Articulate Storyline 360 or Rise 360+ to wow your audience and win some accolades.
It is true that creating online content for an online audience or for any audience is not just a matter of generating a few PowerPoint slides and voila. No! This process needs to be thought through and mapped out so that your final product will make your audience excited for more. Our Articulate Storyline training program is designed for anyone who wants to learn how to create great, powerful courses.
All attendees will receive a flash drive or download file loaded with tons of great content, including unique Storyline 360 templates, free sound effects and background music, animated videos clips, insightful and relevant eBooks, and avatars, characters, and other images.
Here are the 3 levels of the Articulate Storyline 360 Training Program
 Articulate Storyline 360 Beginner Course Outline
What is Articulate Storyline 360?
Understanding e-Learning
Starting a project from Scratch

Importing PowerPoint
Formatting Slide Master
Customizing the Player
Navigation
…and more!

Beginning Resources & Tools
Contact eLeaP today to schedule your Storyline 360 Beginner training.
Articulate Storyline 360 Intermediate Course Outline
Review of Beginning Course Content
Intro to Triggers
Working with Layers
Interactive Characters
Interactive Branching
Basic Variables

Capture Biographical Information
Return Navigation Menu
Interactive Branching

Resources and Tools
Contact eLeaP today to schedule your Storyline 360 Intermediate training.
Articulate Storyline 360 Advanced Course Outline
Review of Beginning/Intermediate Course Content
Closed Captioning
Quizzing

Graded
Survey
Freeform
Knowledge Checkpoints
Validation Question
Comprehensive Test
Results Slide

Controls

Hotspots
Sliders
Checkboxes
Data Entry
Contact eLeaP today to schedule your Storyline 360 Advanced training.