The Top Workplace Training Stories of 2015: Part 3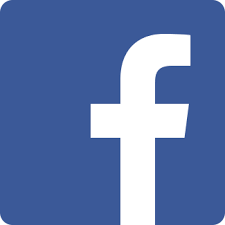 Over the past year, eLeaP has posted articles on a wide range of workplace training issues and explored how eLearning and mLearning can support rigorous workplace training. eLeap has also investigated dozens of breaking news stories with the aim of exploring what these stories reveal about workplace training, accountability, compliance and business ethics. In our third and final end-of-year post, we recap the year's final top 2015 business stories and explore what these stories taught us about the importance of workplace training.
3. Mark Zuckerberg's Big Gift—Ethics, Trust and Social Entrepreneurship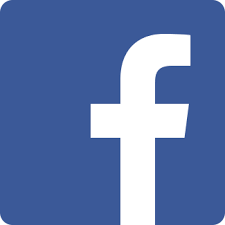 In late 2015, Mark Zuckerberg announced that's he would give away 99% of his Facebook shares, currently valued at $45 billion, during his lifetime. While the pledge was widely celebrated (the money will be used to promote personal learning, medical research and of course, connecting people around the world with online technologies), the Chan Zuckerberg Initiative also came under attack shortly after Zuckerberg and his wife, Dr. Priscilla Chan, made their announcement, which took the form of a letter to their newborn daughter, Max. After all, Zuckerberg is not donating cash but rather stocks and as a result, his charitable move is also driven by some very enticing tax incentives, but does this necessarily make his gift any less valuable? The real question, of course, is whether or not corporate charity and compassion should be viewed as sincere or simply as a move to promote business. What implications does this have on workplace training? Increasingly, organizations are training their employees to engage in social entrepreneurship. Zuckerberg's gesture of generosity reminds us that acts of compassion in business are invariably subject to interrogation too.
For more on this topic, also see Expressing Compassion Without Opportunism.
2. The Fall of Theranos—Why Evaluation Matters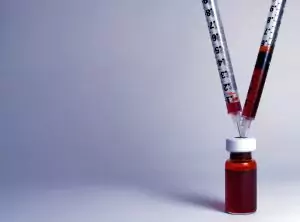 In January 2015, Theranos's founder and CEO Elizabeth Holmes was riding high and so she should have been. Still in her early 30s, Holmes was worth millions of dollars, being praised for finding an affordable solution to a longstanding problem (how to carry out blood-based diagnostics quickly and at an affordable price point), and being held up as an exemplary model for young women in science and business around the world. By the end of 2015, this rising star appeared to be in free fall. What went wrong for Holmes and Theranos in 2015? In October, the Wall Street Journal published an article alleging that Theranos was not using its own technology for most of its testing but rather relying on more traditional blood testing methods. The same report questioned the accuracy of the company's lab tests and alleged they even cheated on tests in order to maintain lab certification. Despite the company's initial rejection of most of the claims in the Wall Street Journal article, as business partners, like Walgreens, entered into the investigation, Theranos was forced to slow its expansion. When the FDA announced that it had never even approved the "nanotainers" used by Theranos in its diagnostic process, the company stumbled further.
While there is no sign that Theranos won't bounce back in 2016—Holmes is a smart, ambitious and savvy entrepreneur—there are at least a few things that we hope Holmes and anyone following the Theranos story learned in 2015. First, most commentaries, even those sympathetic to Holmes and her company, agreed that Theranos's most notable mistake was their failure to have a crisis management plan in place. Indeed, in the days after Wall Street Journal article dropped, the company appeared to be scrambling – on social media and in its other internal and external communications – to tell their side of the story. As a result, the story that did get out had little consistency and was short on facts. Second, there was no sign that Theranos has a single spokesperson in place to manage their crisis. While it can be strategic to have a CEO speak in the midst of a crisis, in some cases, the decision can backfire. The Theranos crisis may have been just such a case. After all, as much as the Wall Street Journal's article was an investigation of Theranos, there is no question that it was also an attack on the company's founder. Designating a public spokesperson (other than Holmes) may have helped to steer the controversy away from the founder and on to the issues under investigation. There is no question, however, that Theranos's biggest mistake was their failure to have proven results on hand when the crisis hit. What can we all learn from Theranos' misfortunes? Train your employees in risk and reputation management, as well as crisis management and don't neglect the value of analytics.
For more on Theranos and the important role that evaluation plays in business see Theranos–A Case Study on Risk and Reputation Management.
1. Kleiner, Perkins, Claufield & Byers Lawsuit–Evaluation and Executive Training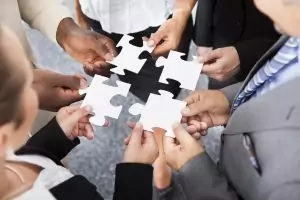 In March 2015, many people in the business world were watching Ellen Pao's lawsuit against Kleiner Perkins Caufield & Byers unfold in a California courtroom. If you've already forgotten about the case, Pao alleged that she experienced gender discrimination at Kleiner Perkins Caufiled & Byers where she was overlooked for promotions, given mixed messages about her performance, excluded from company activities, and forced to listen to lewd and sexist banter. While Pao ultimately lost the case, the lawsuit did accomplish one thing–it exposed a great deal about the inner workings of Silicon Valley business culture. Among other things, the Kleiner Perkins Caufield & Byers lawsuit revealed the extent to which performance reviews matter.
In an effort to defend their decision to not promote Pao, Kleiner Perkins Caufield & Byers cited Pao's performance reviews as evidence, but the reviews revealed a record of inconsistent evaluation practices. On the one hand, Pao was described using stereotypical language for a woman (e.g., she was seen to be "passive, reticent, waiting for orders in her relationships with CEOs"). However, on other reviews, Pao was described as "territorial" and driven by a "personal agenda." In short, she was too passive for some partners' taste but too aggressive for others. Pao's lawyers also used her performance views as evidence in the courtroom. They maintained that rather than stand as evidence of Pao's poor performance, the reviews stood as evidence of the pervasive sexist attitudes at the venture capital firm. Among other things, Pao's legal team pointed out that the very language used to denigrate her was used to praise some male employees at the firm.
So what did we learn from the Kleiner Perkins Caufield & Byers lawsuit? First, when it comes to employee evaluations, it is important to be comprehensive. Second, employee performance reviews need to be carried out using recognized criteria and the criteria needs to be applied consistently to all employees at the firm. After all, as we all learned during the Kleiner Perkins Caufield & Byers lawsuit, if different criteria is applied to different employees during performance reviews, organizations risk landing in a legal minefield. Finally and perhaps more importantly, the Kleiner Perkins Caufield & Byers lawsuit revealed that even executives require training (e.g., in employee evaluation). After all, it was the inconsistent and in some cases, inappropriate evaluation practices of senior partners at the firm–not a lower level administrative error–that ultimately landed the firm in court.
For more, also see Lessons from the Kleiner Perkins Caufield & Byers Lawsuit.
A Summary of Lessons Learned from 2015's Top Workplace Training Stories
Training and employee monitoring is not only good for business but also promotes customer security and safety.
Training matters and cheating on required training courses should not be tolerated; a learning management system can help organizations ensure that their employees never attempt to cheat.
We might be able to program machines to carry out many human tasks, but we have yet to program machines to make ethical decisions; as a result, soft skills are more valuable than ever before.
As the "gig economy" grows, the value and necessity of training contingent workers continues to become apparent.
Organizations have much to gain from promoting a healthy work/life balance and work/life balance initiatives may even have a healthy long-term ROI.
As we increasingly turn to big data for answers, there is evidence that algorithms may even help us solve social problems (e.g., the lack of diversity in the high tech industry), but promoting diversity in the workplace ultimately requires people to change too.
Business ethics are always important, and even when companies stumble, it is never too late to come clean and embrace transparency.
Social entrepreneurship needs to be accompanied by a true commitment to social change.
Be prepared! Have a risk and reputation management plan in place before a crisis arises.
Take employee evaluation seriously; train your executives to carry out evaluations in an ethical and consistent manner.
Don't Miss These Essential Tools