Guarantee You are in Compliance with California Mandated Sexual Harassment Training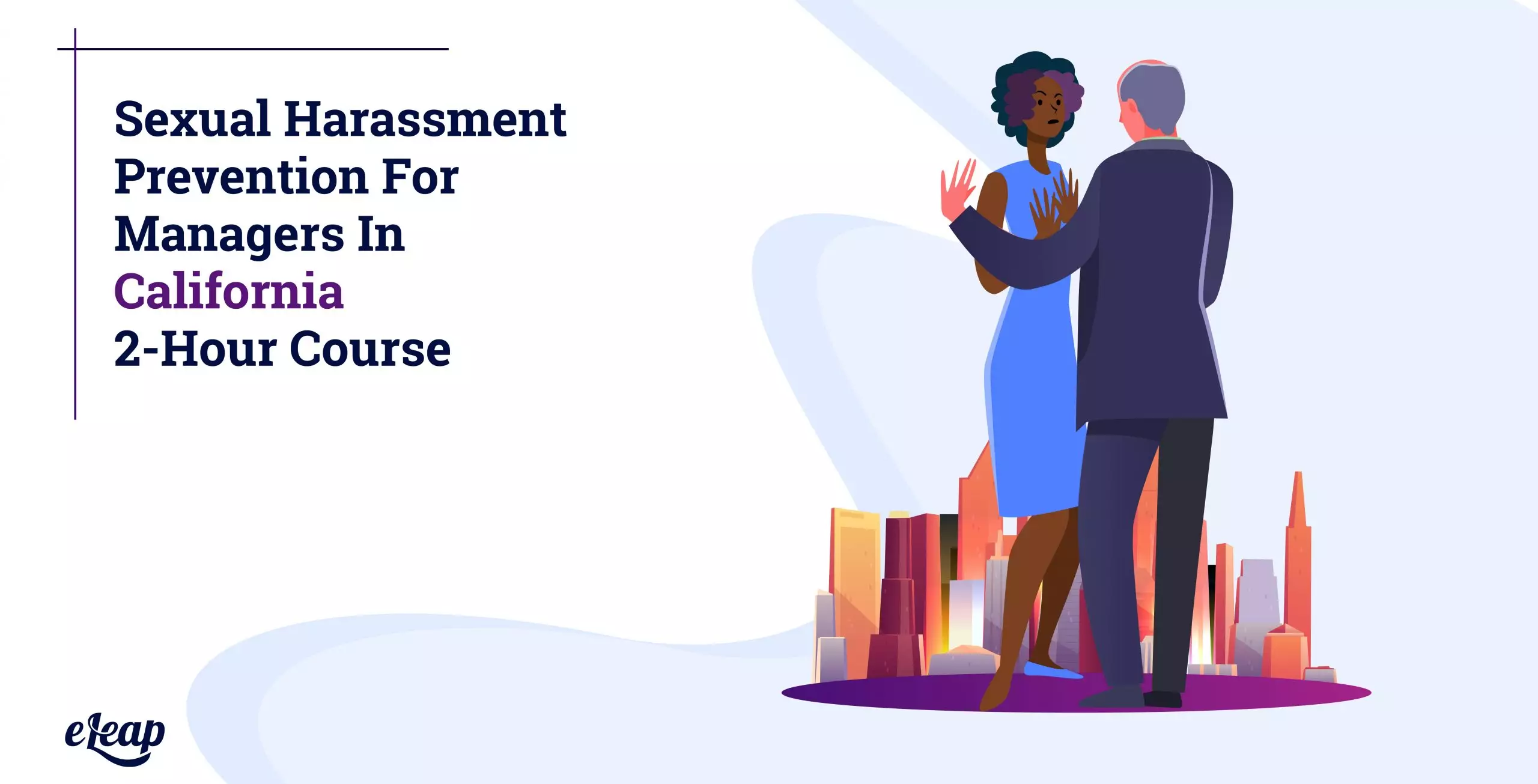 It does not matter where your company is located, or even if it is spread out over several different states; there are now harassment-prevention rules that must be followed. While you might say that your state or the state in which the company is headquartered has no specific harassment prevention policies, you are responsible for ensuring a secure and safe workplace. And that means (as a company owner or operator), you must be sure you are in compliance with harassment prevention laws. California is a strict state when it comes to sexual harassment prevention training requirements.
What is Required in California?
If you take a look at a table that lists the mandatory sexual harassment training for every state, California typically stands apart for its extensive requirements that employers must meet. The California Chamber of Commerce even published articles about the extensiveness of the requirements, saying in one report that California made substantial changes and that "employers with five or more employees must provide training to all supervisors and employees."
That same report went on to point out that there are many "unanswered questions about complying with the new training requirements," and it is best to just start at the very beginning to get answers.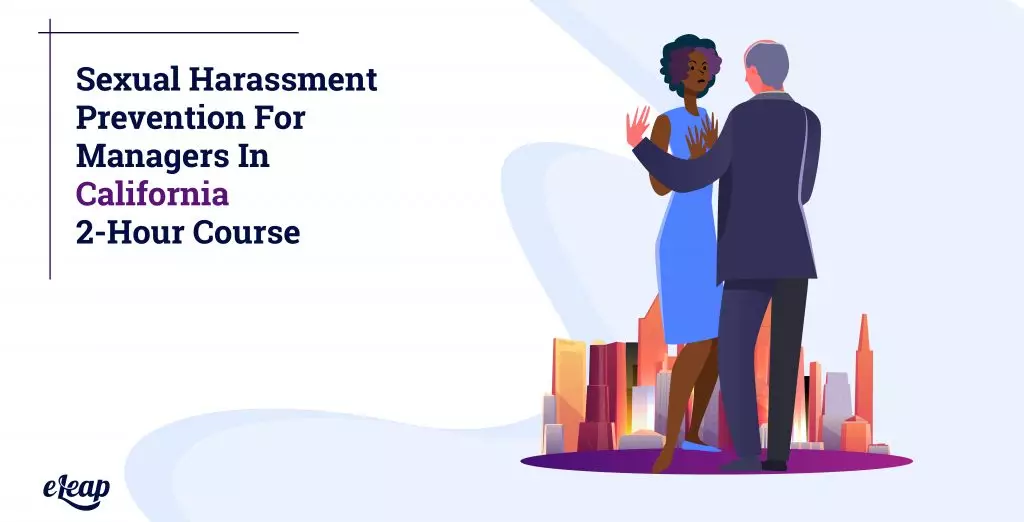 All Must Be Trained
According to the new California Sexual Harassment prevention laws, all employees must be trained regardless of whether they received earlier training in 2018. The new rules include managers and non-managers (though their degrees of training vary).
The laws that made this so are:
What Do the Laws Specifically Require?
Though there are a lot of moving parts and specifics, the laws say that any employer in California with 50 or more employees is required to offer two hours of MANDATORY sexual harassment training to all supervisory level employees within six months of their attaining that status, or being hired to perform such work. They must also be required to do this training at least once every two years.
Does it mean that all 50 of the employees have to work in the same location, or even within the borders of the state of California? No, the requirement has to be met regardless of whether or not all 50 are housed in the same building or in California.
The training has to be at least two hours in duration and address other types of harassment. It has to also include remedies available to those victimized by harassment and use illustrative and practical examples to ensure comprehension. The new bill adds bullying and abusive conduct to the requirements.
California employers must also pay their employees for the time they spend in the training, and the cost of the training is the responsibility of the employer, too.
If a person employed in a supervisory role received "compliant training within the prior two years either from a current, previous, or alternate or joint employer must only be given – and be required to read and acknowledge receipt of – the employer's anti-harassment policy within six months of assuming the supervisory position or within six months of the employer's eligibility, according to the regulations from prior law."
That employee is then placed on a two-year schedule based on their latest training.
Who Provides the Training?
While the burden of ensuring proper training and legal compliance is always on the employer, the employers themselves are not obliged to provide training. In fact, the California training has to be done via a "qualified trainer," and not a supervisor.
In the new California laws there are only three varieties of qualified trainers – attorneys; human resources professionals or harassment prevention consultants with at least two years of experience in designing or conducting training, responding to complaints, investigating complaints, and advising employers; and law school, university or college instructions with appropriate credentials. The state's Fair Employment and Housing Council may also make changes that will require approval from the Office of Administrative Law, as well.
And the types of training that comply with the requirements include in-person training, such as a classroom environment, or the more suitable eLearning and webinar models that allow employees to access easy to use digital training. The latter types of training ensure that employees can participate in training quickly, easily, and often at the time that bests suit their schedule. Divided into easy to consume modules, they ensure compliance as well as comprehension, and may even include additional modules that provide a far more in-depth understanding of the subject.