What is an LMS Administrator and Does Your Organization Need One?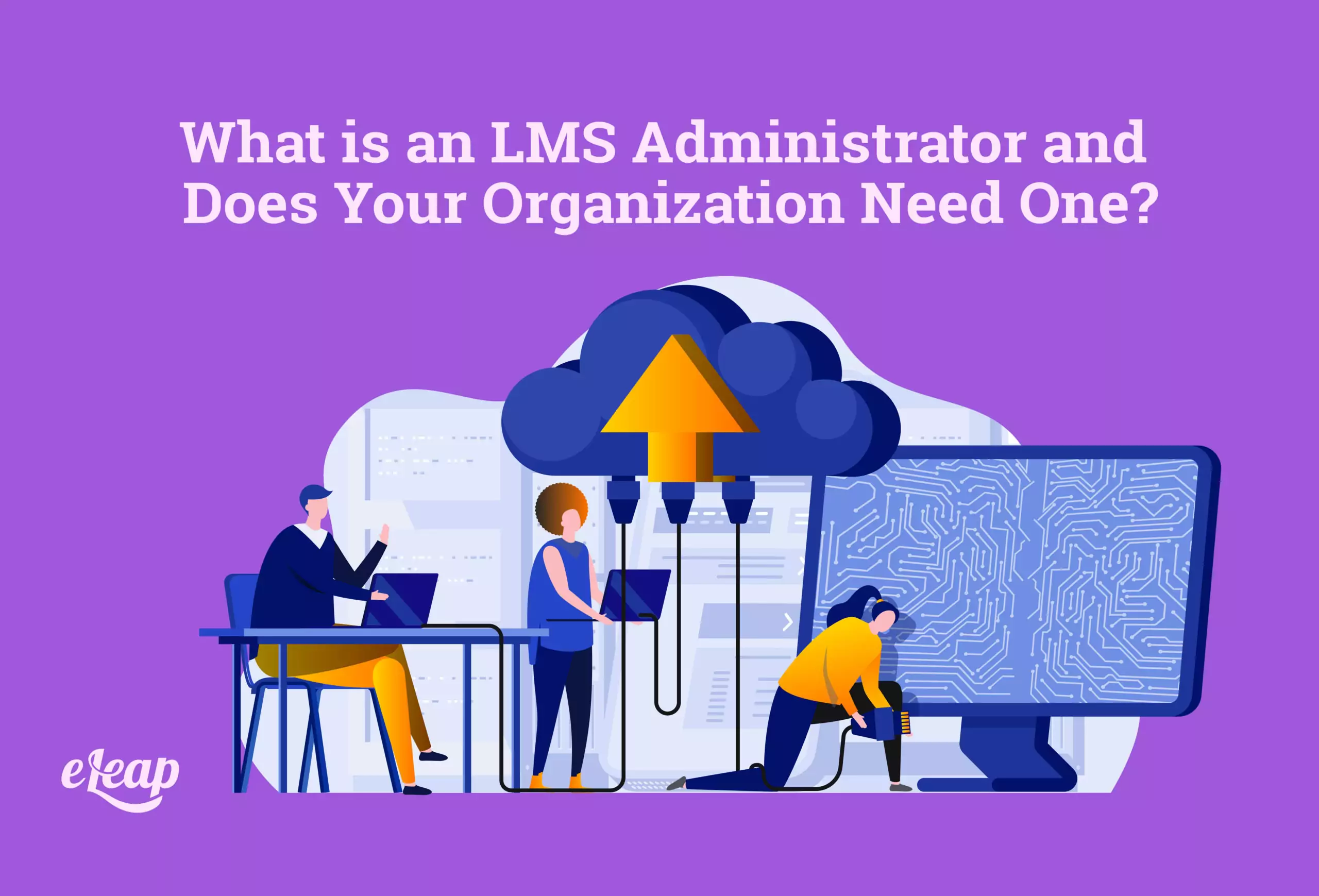 Learning management systems (LMSs) are becoming a core part of organizations looking to move into the digital future with their onboarding and employee development. Choosing the right platform, of course, depends on the goals and needs of the organization. And, like several of the tools businesses use, they come in several varieties and configurations, including the option to invest in an LMS administrator to oversee it all.
An administrator will be responsible for the operational performance of the LMS on a day-to-day basis. They will also serve as a contact point between tech support and the organization's program manager. They will have a large number of duties and responsibilities to do this, which is why it's sometimes best to designate someone specifically for this role. Below are the most common duties for this role.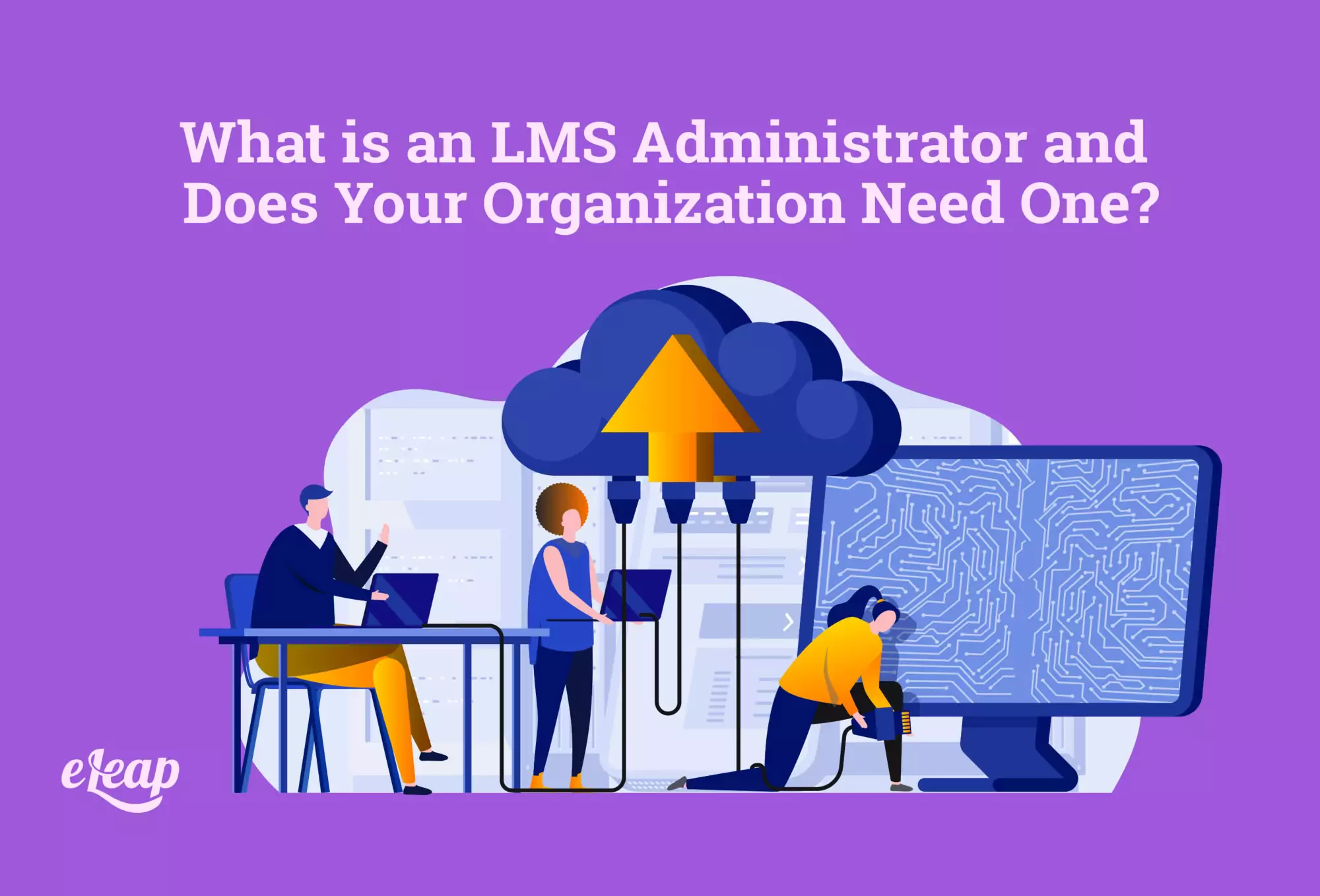 The Duties of an LMS Administrator
The LMS administrator will need to ensure that the LMS is running properly, that the courses are up to par and that the processes for learning and development are executed properly with all employees. An admin will typically have three groups of responsibilities in their role:
Technical
Collaborative
Training
These three efforts will require that an administrator be able to multitask and deliver the information and solutions that people need. technical duties include creating learning content and defining the roles of various users, as well as creating certifications and delivering personalized feedback for all learners.
On the collaborative side, the LMS administrator will assist in the creation of performance and learning reviews, participate in the knowledge sharing and information exchange that takes place, and consult with other teams and members of the organization to ensure the best learning practices are in place.
The training duties take up a lot of the administrator's time, as they're tasked with tracking and updating relevant courses, workshops, materials, and resources. They also have to identify and resolve any issues with course design, LMS design, or the configuration and user interface. This includes resolving bugs and unexpected errors and helping learners with any issues they encounter along the way.
How to Determine What Your Organization Needs
The LMS is an entity of its own—it is a complex group of learning resources and training tools that require constant management and occasional maintenance. It also requires someone to be available to address learner issues and needs as they move through the system, giving employees the personal connection that they crave in the modern working world. An administrator will ensure that the system is always managed and monitored and that the time or effort won't be taken from other employees who already have a full agenda.
Employees and leaders alike will be able to focus on other tasks, including their job role, and everyone will enjoy that higher level of service that comes from having a dedicated person in charge of the LMS in the first place. This could also enhance the experience for key stakeholders and show everyone that the organization is committed to learning and development—so much so that it's investing in new roles to help foster the best learning experience possible.
Consider what adding an administrator can do for your LMS and whether it's a role that you need to fill. Take a minute, too, to consider outsourcing to an LMS that includes administrative support and other resources—that can save the organization even more time and money.
Qualities that Make a Good Administrator for your Learning Management System
There are several skills that a good LMS administrator will hold in a variety of areas and verticals. That's one part of the role—a diverse skillset and range of knowledge to be able to deliver the appropriate LMS experience, improve issues and overcome roadblocks, and help learners as they move through the courses with any issues they may experience.
To do this, an administrator needs:
Technical skills
Instructional skills
Collaboration skills
Communication skills
Time-management skills
Eagerness to learn
Full compliance training and certification
Persistence and creativity in problem-solving
Administrators need to be experienced in organizational leadership and compliance, but they need to know how to interact with and engage with people—this is what creates a unique space for this role within the organization.
Outsourced Administration Benefits and Services
For those who have a small team or limited resources, outsourcing might be the ideal choice. In-house employees already have a lot on their plate—should they really be taking on LMS administration, too? Organizations that opt to outsource to a third-party LMS provider with administrative support will have a dedicated individual or team to manage everything from onboarding and course management to reporting and more.
Many outsourced providers also offer additional related services, such as budgeting and logistics, scheduling, help desk assistance, tracking and reporting, and more. If you want to get inclusive services at a lower cost, this could be the way to go. This will also help you get the most out of your LMS because the provider will know exactly how to maximize the platform for the benefit of the learners within your organization.
The Bottom Line
The modern workplace has changed to become a dynamic, diverse, collaborative environment. The pandemic sent everyone home and shuttered business doors, creating a demand for a new way of learning, training, and managing people along the way. Fortunately, it also created the opportunity for the modern LMS to deliver much better learning and development solutions than ever before.
The changing needs of the modern employee need to be met by organizations and their learning and development tools, including an LMS. This will maximize the value of both the learning programs and the learners that the organization employs. It also frees up time for the organization to focus on other aspects of learning and development, as well as the core goals and strategies of the business itself.
eLearning has taken center stage, and for good reason, embracing the future of learning and development in the business world and creating a resource in the modern LMS that can take learners further than ever before. An administrator can help harness and direct that. Take advantage of online learning and the right LMS platform to start having greater production and an overall increase in the quality of your organization.