eLearning Learning
eLearning – Understanding eLearning in today's workplace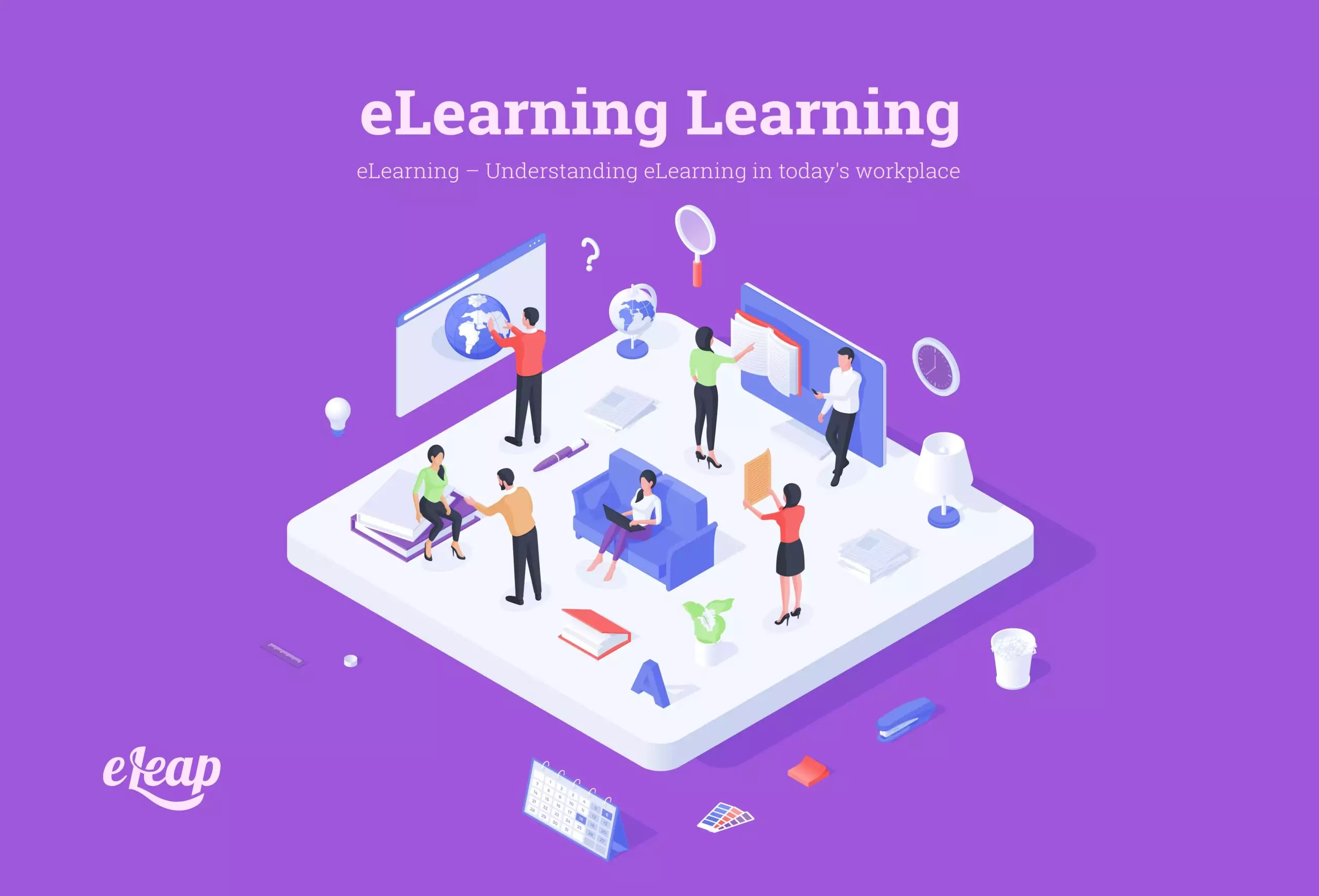 The pandemic changed a great deal about our lives. It irrevocably altered the very structure of almost all businesses. Today, remote work is not just an option for some employees but the only choice for many. A significant percentage of organizations remain remote only, with some deciding to open blended workplaces and only a handful mandating that all employees return to the office. And the learning and development needs of workers have also changed. How organizations win the talent war is significantly dependent on how accessible they make learning and training resources.
This has also had an impact on eLearning, and we're only just beginning to realize the massive extent of that. How will eLearning change in the years to come? We'll explore that in this post.
The State of eLearning Today
Before diving into a discussion of how it will evolve in the future, it's important to ground ourselves in a discussion of where eLearning stands currently. To be clear, it has been used for many years – the technology was available, the benefits were clear, and online training was an option for some workers.
The pandemic changed that, with 57% of companies reporting in 2020 that they were budgeting for eLearning and new learning and development (L&D) initiatives in the workplace. Today, companies are also providing more time for training and not just in conventional eLearning methods. There has been an explosion of content types, from video-based lessons to gamified content and even social learning within chatroom-like environments.
Companies also became aware of the need to personalize eLearning. While human beings are lifelong learners, we do not each learn in the same way. Personalization allows learning paths to be customized to each learner's unique needs, preferences, and even their goals within the organization. This allows organizations to go beyond basic corporate/HR training and deliver tailored learning that supports employees in their careers.
eLearning methods have also changed with the advent of the pandemic. AR and VR are now coming into their own, and mobile learning via personal smartphones and tablets has become the most popular method. However, microlearning is probably the biggest success story. This takes standard lessons and breaks them up into smaller pieces, allowing learners to complete segments and fostering much better information retention.
How will things change in the years to come? Some interesting trends are emerging that highlight key takeaways for organizations eager to tap into the many benefits offered by eLearning.
eLearning in years to come
While much of the current year remains unclear, some eLearning trends are already visible. Understanding what these trends are and the benefits offered can ensure that organizations aren't left behind by competitors.
More Virtual, Less In-Office
Perhaps the largest trend to emerge so far is really just an acceleration of what we have already seen. 2020 began the trend of more virtual learning and 2021 amplified it as most employees remained remote. That shows no sign of abating in the coming years, particularly now that both employees and employers are more familiar with the technology.
More Social, Not Less
While there has been something of a backlash against social media in general (thanks in no small part to Facebook's monetization of consumer behavior and the way the company's algorithm works to create echo chambers and even radicalize users), the need for and benefits of social learning have never been more apparent. More and more organizations are integrating elements of social media into their eLearning platforms.
More Focus on Work-Life Balance
In the past, employees were expected to separate their work life and personal life. However, today we understand that this isn't possible – work affects our personal lives and vice versa. Today, eLearning is being developed to improve employee wellness and enhance their quality of life. This can be seen in many ways, including cross-platform training, cross-departmental training, and development programs. Look for this trend to accelerate in 2022 and beyond as the benefits become even clearer, including improved productivity, enhanced morale, increased employee retention, and accelerated growth for businesses.
Dynamic L&D/HR Departments
One significant difference remote work has ushered in is the need for HR/L&D teams to problem solve while out of the traditional office environment. A more dynamic approach to recruiting, onboarding, and training is needed that offers greater flexibility to cope with the unique changes to the workplace. HR and L&D teams will also need to collaborate more closely than ever before as the traditional boundary between the two continues to blur.
A Focus on Productivity Rather Than Hours Worked
In the past, hours worked were the primary metric to measure worker productivity. However, that is changing today thanks to new tools and the advent of improved training through eLearning. Rather than hours worked, employees will be measured on their actual productivity, as well as their ability to integrate into multicultural teams and work well with those from very different cultural and/or ethnic backgrounds.
A Radically Different Onboarding Experience
While eLearning plays a role throughout the employee lifecycle, it will become much more present during the recruiting, hiring, onboarding, and initial training processes. With workforces still largely remote, eLearning offers the ability to deliver critical training and skills assessments from a distance, to immerse new hires in the company culture from the very beginning, and teach everything from how to complete basic tasks required for their position to how to use different apps and pieces of software that they will need to utilize each day.
A Bright Future
While many organizations will eventually return at least partially to in-person work, eLearning is here to stay. The benefits it offers have proven invaluable to remote teams, but they are also crucial to conventional work patterns and can provide the ability to deliver anywhere, anytime style learning and flexible training that can be completed at the employee's convenience.
It has never been more crucial for organizations to have the right support system to deliver eLearning content. A modern learning management system (LMS) can help unlock critical capabilities and deliver vital advantages. However, not all learning management systems are created equal, and it is up to each organization to compare the options and make an informed decision.