LMS Features
The Seven LMS Features You Need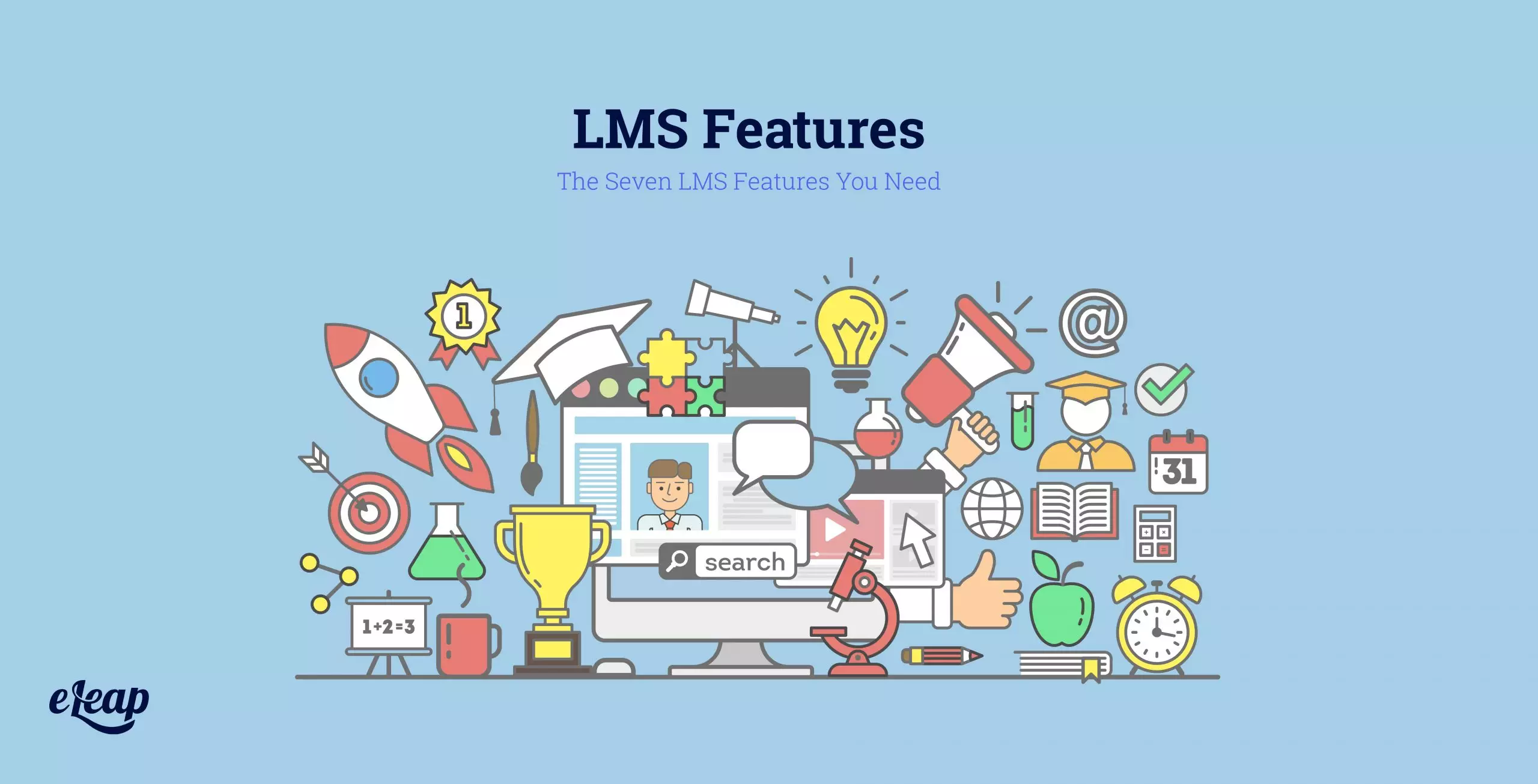 With so many learning management systems available on the market, platforms have different LMS features for diverse uses. You may be using an LMS for a small business or a large corporation, for onboarding or compliance, for video-based learning or interactive games. Whatever your business's needs, there are some system features you should never compromise on to ensure you have the best possible learning management system.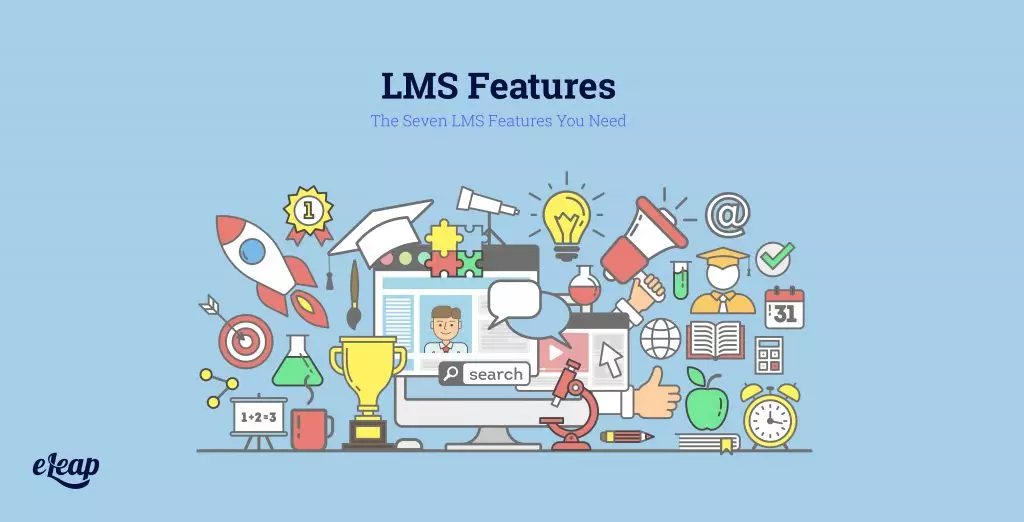 The Most Critical LMS Features
Making an informed comparison of the various LMS features available can be pretty tough. That's particularly true if you haven't spent much time using an LMS, or aren't aware of how these systems have evolved over the years. What started as an on-premise software solution has morphed into something much more powerful, flexible, and beneficial.
Below, we will walk you through some of the most important LMS features to consider. Whether you're investing in the first learning management system for your company or you're interested in migrating from an outdated system that no longer meets your needs, these features deliver the capabilities that you'll want.
Branding your LMS appears more professional to users and allows for your business to retain the L&D training. It shows the organization's control and approval of the courses your employees are taking. Finally, it shows that your organization is invested in your employees' future and that their success matters.
For marketing and copywriting purposes, personalized branding can also be important if you ever decide to sell your courses – which will be discussed in the fifth bullet. It ties into several different concepts. Some of the most pertinent include building brand authority and establishing your company as an industry leader.
You need a system that enables you to handpick your content based on the needs of your business and employees. If your LMS' features do not allow for you to develop your own course path or library, you may lose control over the message and education you want to disseminate to your employees.
Look for an LMS that offers a powerful yet easy to use course builder. You should be able to upload many different file types, from SCORM to PPT files. This ensures that any content developed in your organization can be added to the LMS and used for training purposes.
However, don't limit yourself to static file formats. Don't be afraid to create innovative content that engages your learners. Games, videos, interactive story-based lessons – these are just the tip of the proverbial iceberg. Remember that the more engaging your content is, the more information your learners will retain. That's critical whether you're offering mandatory corporate training, professional CE, or voluntary professional development.
In general, companies that offer support pages and contact methods are more professional and easier to work with. If you have an issue with a function of the system, you want to be able to solve it quickly and efficiently. You may also prefer a platform that offers other client services, like tutorials, videos, manuals, and supplementary educational resources to augment your usage of the typical LMS features.
Make sure that the available support methods match your needs. Does the company offer easy access to a robust knowledge base so you can find information on your own? Do they offer support via online chat, email, and phone? Do you have to pay extra for support or is it considered one of the included LMS features?
A key advantage of eLearning is the mobility and freedom to do training anywhere. Thus, you want your LMS to be supported on many devices—especially if you're interested in mobile learning. Learners want to use the device of their choice when it works best for them, and the use of mobile devices is significantly growing: nearly 60% of employees use their smartphone as their main work device.
The days when corporate training was completed on PCs in the HR training room are far behind us. Today, employees expect (and deserve) the ability to train when and where it works best for them. That includes while they're at work, but also while they're at home, during their downtime, on their daily commute, and so much more.
Although it may not be in the cards at the beginning, you want to have the option to sell your courses efficiently and cost-effectively through your LMS features. This is a great way to generate another revenue stream from L&D content you've already created, so it is important to use a learning management system that supports this feature.
Ideally, eCommerce capabilities should be baked in rather than tacked on as an afterthought. Look for the ability to sell individual courses or entire collections, the ability to bundle content together at a discount, and the ability to set prices as you see fit. It also helps if the LMS developer can handle customer questions, thereby allowing you to generate additional revenue without having to handle other issues.
You want your employees and learners to use the training materials you have provided. Thus, you want an LMS to have easy user registration and a simple course delivery method. A minimalistic approach focuses on education rather than on the platform. Make sure that the developer focuses on UX (user experience) and provides a clean, user-friendly experience that supports optimum learner outcomes.
You should also have a system that uses notifications and deadlines and gives you tracking and reporting data. The best LMS features demonstrate how successful the LMS is at managing learning with reports and trackers. You want a data-driven system that is easy to understand and helps you determine the most successful trainings and methods for your business.
Making Your Choice
Compare and contrast the LMS features of different companies and platforms to find the one that best suits the L&D needs of your business. We also invite you to learn more about eLeaP and see for yourself how our platform works, and whether or not our LMS features suit your needs. Sign up for a free trial today.
Resources – Additional information?