Course Management System
Course Management System within the LMS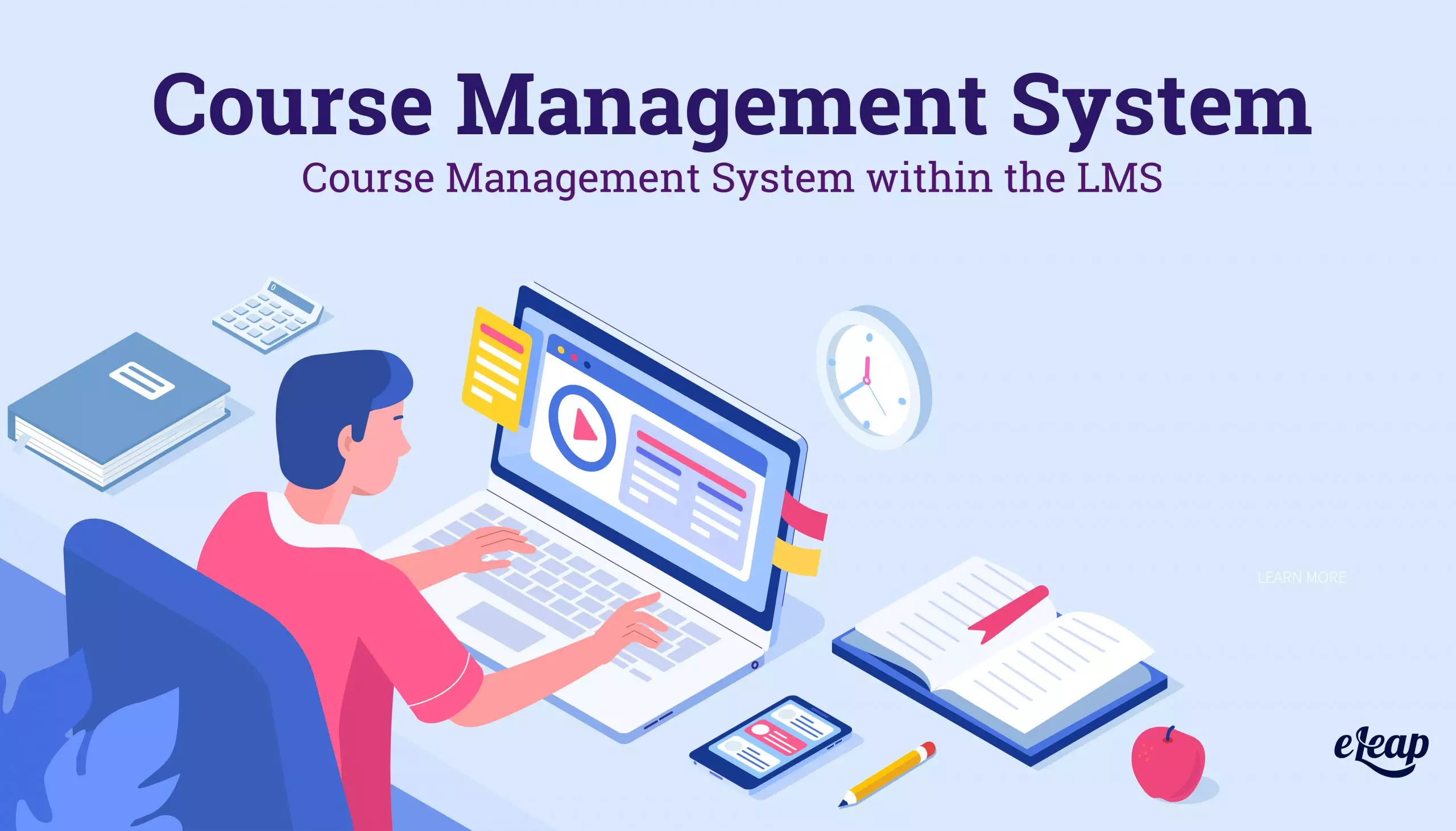 If your company is taking the time to align its training and learning programs with the company's business goals (which is a very good thing to do), you'll likely realize that the learning and training content you need to develop and deliver will be very much tailored to the specific needs of your employees relative to those business goals. This is when you need to realize the full benefits of an LMS that includes a course management system.
Keep in mind that this is where many companies fall flat in their learning and training content creation efforts. It's one thing to create pertinent content relevant to the topic needed, but it's another thing entirely to do so while keeping the needs and characteristics of the end users, your learners, in mind.
When you do this, it's very important that your LMS include a robust course management system. You don't want to be limited to incorporating pre-fab courses and content. Instead, you want to be able to create highly customized content that inspire, motivate, and engage your learners. A flexible course management system will allow you to create materials in a wide variety of formats and upload them into the LMS, whether it be your own existing photos, audio and video, Microsoft Office files (Word, PowerPoint, Excel) as well as anything in SCORM format.
If a course management system is flexible and robust, you should be able to alter course schedules, set up a variety of events, assign individual learners to courses, alter course material during courses in progress, assign learning material to individual employees, and share a variety of interactive tools such as discussion forums and quizzes. If you don't see all of those capabilities in an LMS, then pass it over and look at another.
With the ubiquity of mobile devices, it's more important than ever to design modular learning and training experiences. Take your learning content and break it down into every-smaller chunks that can be engaged on any device at any time in bit-sized pieces that fit the pace and variety of life in the 21st century. The right course management system makes all this possible and keeps the quality as high as you need it to be for successful learning and training. And you should also be able to implement and administer all of this without being an IT expert!
There's no need to reinvent the wheel when it comes to adopting an LMS with a robust course management system. There are literally hundreds of choices, many of which are surprisingly affordable cloud-based SaaS options accessible from any device with a web browser and Internet connection, typically on a monthly subscription basis.
Ready to take the plunge? Start with our seven-part series on How to Implement an LMS. Want to get started today? Sign up for a free trial of eLeaP to find out if it's the course management system of you've been looking for. Feel free to contact us today for more information!
Tips for Better Course Creation
1. Focus on the Learner
One of the biggest mistakes made when developing training materials is disregarding the end learner of the material. Trainers, executives and content developers tend to write and create e-learning content that they feel is pertinent to the topic at hand while neglecting their audience.
2. Appeal to the Learner's Curiosity
By nature, people are curious creatures. When a topic interests them, they tend to seek out answers to their questions and resources for finding additional information on the topic.
3. Interactivity Does Not Equal Engagement
While we continue to hear a great deal about the value of games, gamification and simulation, adding these elements to your e-Learning course does not automatically create interactivity and engage learners.
Get more tips on creating engaging training courses.
How to Create Your Own Courses
With eLeaP's course management system, you're not limited to some off-the-shelf training course content. You can create the training courses your company needs from your own existing photos, audio and video, Microsoft Office, PowerPoint files, even SCORM.
With eLeaP, you can create the courses that precisely fit your needs. And if you don't have the time to to that, send us the files, and we'll create them for you!
An Easy Course Management System
eLeaP's course management system also enables you to customize and personalize your entire training package. eLeaP enables you to alter course schedules and set up a variety of events, assign people to courses, alter course material while courses are running, assign learning material to individual employees, and share the variety of interactive tools that eLeaP contains, such as discussion forums and quizzes.
24/7 Access on the Go
With eLeaP's course management system, every employee in your organization can access it 24/7, 365 days of the year, wherever in the world they are, with full workplace training available on eLeaP via mobile devices. Location is no longer a barrier to training.
Modular Learning
Mobile devices are not only changing where we access information, train and learn but also changing how we access information, train and learn. Today, a 5-minute coffee break or 20-minute commute on the bus to work is no longer wasted time. Quite the opposite: these short breaks are now optimal time for training. That's why our course management system is also designed to help you create short, easily retainable modular learning units.  This means that employees can train on a break or during their commute, making the most of every minute.
eLeaP – As Simple As It Gets
You don't need to be an IT expert to use eLeaP's course management system. And once the courses are created, if you can use a keyboard and a mouse, we pledge that you can get going with eLeaP immediately. No IT consultants, no downloads, no expensive hardware upgrades required.
Use free for 30 days
Nothing to Install
No Cost! Absolutely No Cost
No Commitment
No Upgrade fees
No Licensing fees
After 30 days, simply pay monthly subscription based on your needs (or walk-away).