LMS Definition
Expanding your LMS Definition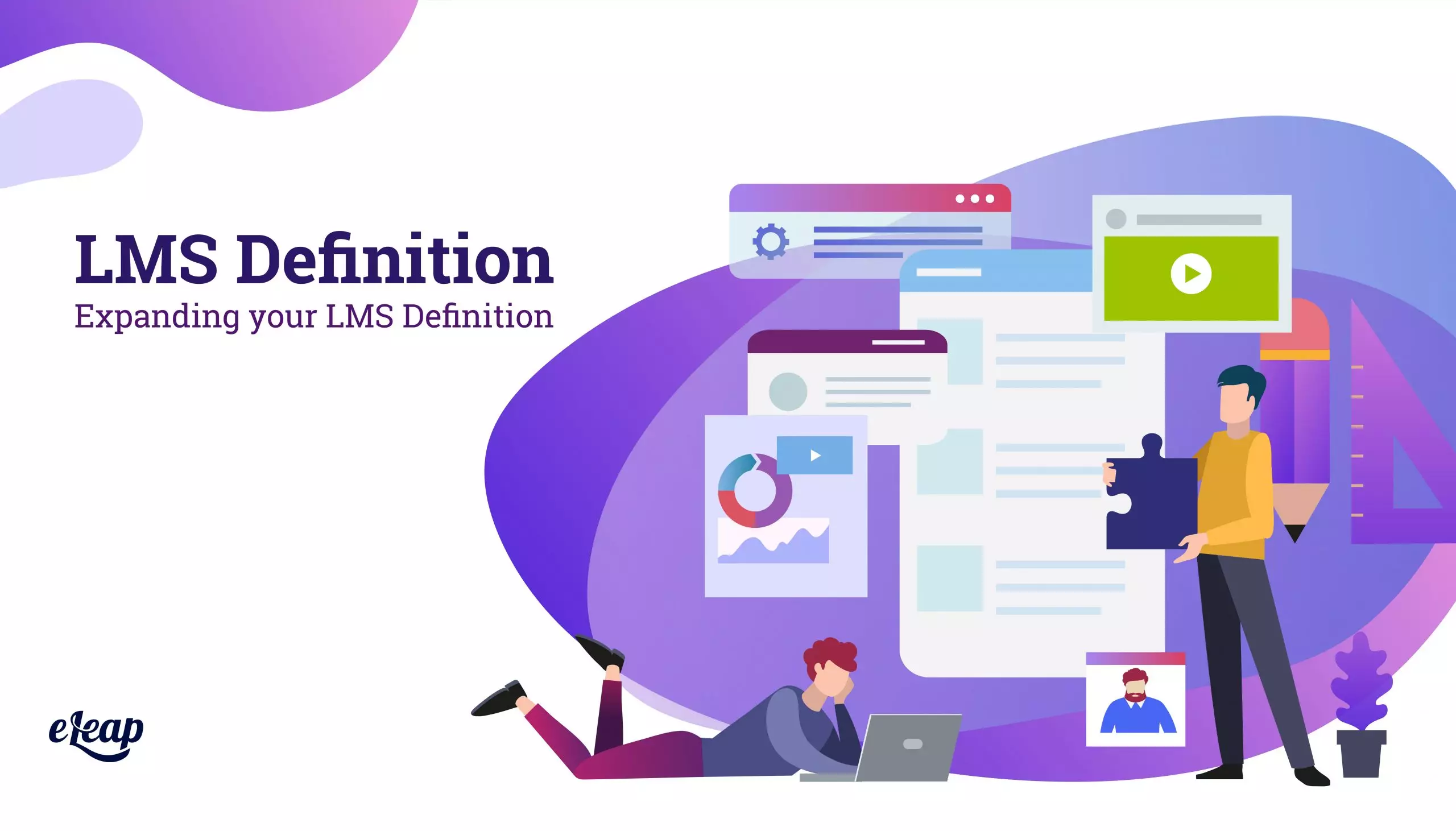 LMS – it's an acronym that stands for learning management system. Chances are good that you've used one, even if it was decades ago. However, the true LMS definition has changed over time. Today's systems are virtually unrecognizable in comparison to those that came before. Not sure what today's systems offer or what features you might be able to offer your learners? In this article, we'll explore what you need to know.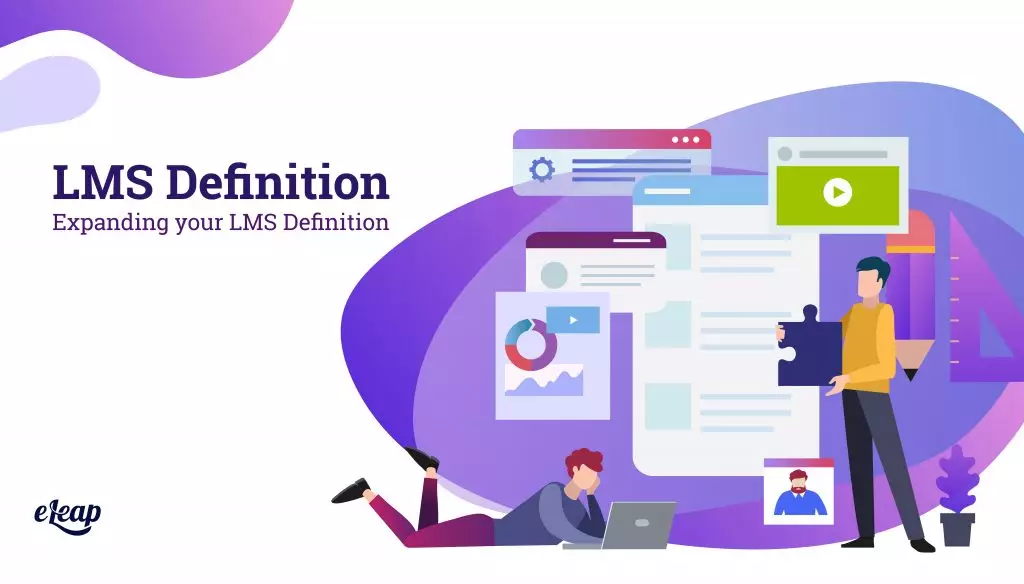 What Is the LMS Definition?
An LMS, or learning management system, is exactly what it sounds like – a software platform designed to connect learners with the content they need to build a firm understanding of a topic or range of topics. There are hundreds of different examples today, and they fall into a wide range of categories, from free and open-source to rigidly proprietary to web-based and agile.
Characteristics That Defined the LMS Over Time
As mentioned, what constituted an LMS has changed a lot over time. Let's take a brief trip through history to see how they've evolved.
Originally, learning management systems involved hardcopy records and in-person training in a classroom setting.
Next, the digital LMS was born. It lived on your in-house servers and was only accessible through specific workstations, usually in the team training room or somewhere in HR.
Early digital learning management systems focused on what basically amounted to digitizing textbooks. They transformed training manuals into a text-heavy slideshow that employees were required to watch.
Some LMS developers began to integrate video into their offerings, but these were poorly done at first, often requiring additional hardware, such as the use of a TV and VHS or DVD player. That further tied learners to a single location within the business or organization.
As technology advanced, video training began to be embedded in the LMS itself, allowing learners to watch lessons in addition to reading text.
Internet bandwidth and digital technology advanced and the LMS definition took another leap. Web-based options became available that offered the chance to complete courses from any Internet-connected device. These systems weren't hosted on business servers, either, which reduced the demand for computing resources.
Today, learning management systems are agile and flexible, delivering access to a very wide range of content. It's not all about text – video content, audio content, games, and gamified learning are all present with the right LMS.
Is Cloud-Based Technology Right for Your Business?
While cloud-based LMS platforms are available today, they may or may not be right for you. Not sure if you should go this route or have an LMS hosted on your premises? Answer the following questions:
How much control do you need over the platform itself? If you need complete control over the platform (not the content), then a web-based LMS may not be the right choice for you, because it's hosted, monitored, and maintained by the developer.
Is there an information security issue? If you need to create content that deals with sensitive information, you may want to keep your LMS in-house.
Will you be storing any sort of sensitive data? If so, then a private cloud might be better than a public cloud.
For most companies, web-based LMS platforms are fine. They offer the flexibility you need and can deliver engaging content that improves the learner experience. If you require corporate compliance training, professional CE, or voluntary upskilling or skills gap closure-related training, cloud-based options can help.
Beyond the LMS Definition: Making It Work for Your Company
Too many companies assume that once they implement an LMS, everything will magically be fine. Their employees will be able to access the training they need, productivity will increase, efficiency will improve, and everything will be OK. Sadly, that's not the case.
Yes, a learning management system can and will help ensure that your employees have access to the training they need. However, it's up to you to determine what that training is. How do you do that?
Know Your Business Objectives: All training should be mapped to business objectives. However, if what you're trying to accomplish is unclear, you won't be able to do that. So, know your business objectives first.
Know the Breakdown: Understand how your business objectives break down across the various departments within the organization.
Know the Employee's Role: Each employee within your business has a specific role (or roles) that play into achieving goals within their department. Those goals tie into your company's objectives. Know how each employee's role affects the learning they need. For instance, you wouldn't need to provide an identical training path for an employee in the accounting department and one in research and development because their roles are different.
Know How They're the Same: While employees will take different overall paths, some forms of training are common to all of them. Your LMS should support corporate compliance training in areas such as sexual harassment, workplace discrimination, workplace diversity, and other critical concerns.
Make Sure They're SMART: All goals set for the business, individual departments, and specific employees should follow the SMART format. That is, they should be specific, measurable, achievable, relevant, and time-bound.
In Conclusion
As you now understand, the LMS definition has changed over time. However, what has not changed is the central role that this system plays in your company's success and that of your employees. Whether you choose a web-based LMS or go with one hosted on your in-house server, you must find one capable of delivering vital advantages.
The system should be agile enough to accommodate today's learners. It should also be capable of delivering multiple types of content, from text to video and games. Your LMS should also be able to support custom content and branded content while providing administrators with the ability to track and measure learner performance over time. With the right LMS, running a thriving business becomes possible, but you will also be able to support your employees and help them succeed.
Free Resources – Additional information?