Free LMS
Can Your Company Get by with a Free LMS?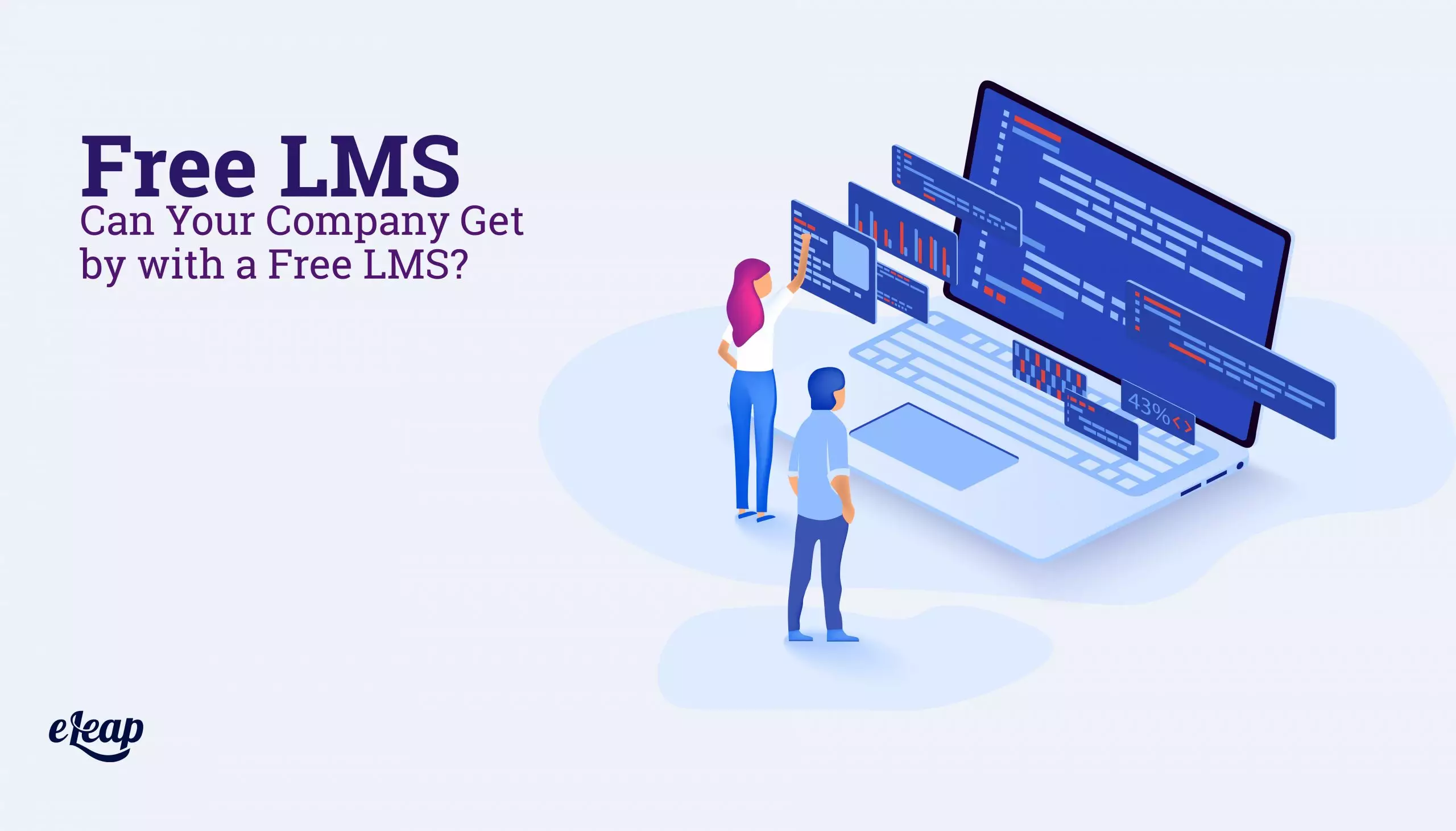 Upgrading your business's training program is a relatively straightforward way to overhaul several different sections of the company. This is particularly true with a learning management system. If you are looking to quickly implement changes across the board, by simply uploading course material for employees to complete you can effortlessly get all of your workers on the same page. Training no longer has to take up hours of boring conference time!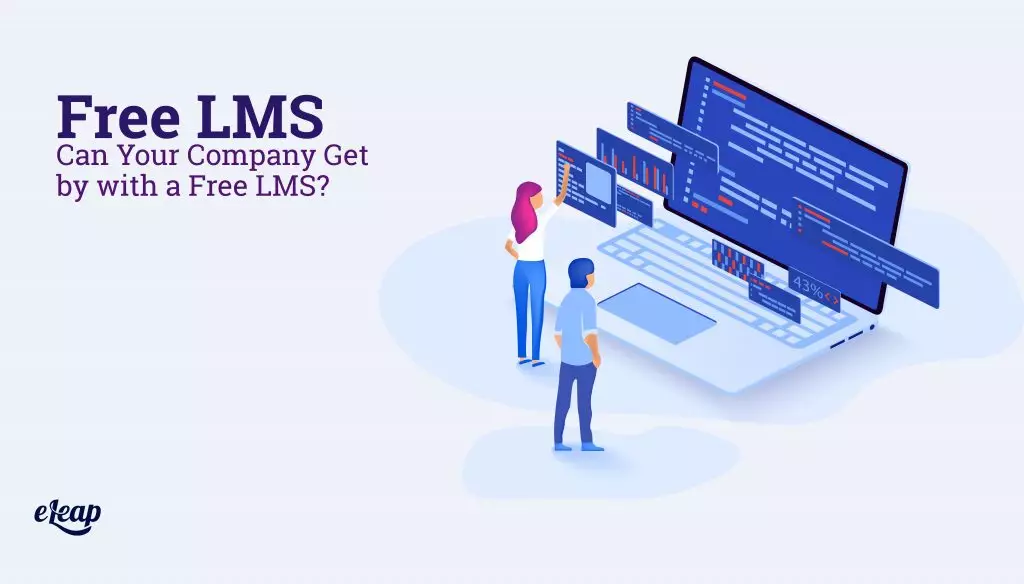 Yet, companies who are new to the idea of having a learning management system (LMS) commonly want to know if there are free options for an LMS. After all, resources and budgets are tight, and committing to an LMS vendor can feel daunting. In short, yes, you can get a free LMS, but before you close this tab to find a free option, take the term "free" with a grain of salt.
In the long run, a free LMS could easily end up costing as much or more than a paid option. This comes down to the fact that you will have to devote more time, energy, and resources to implementing and maintaining it. The hands-off freedom of a paid LMS could very well save you where a free option would hamper.
Assessing Free LMS Services
Let's look at an example. For instance, take Moodle, the clear leader in open source free LMS options. Moodle is very much geared towards educational institutes as opposed to the corporate environment. While it is free initially, to use it to the best of its ability, you will need to include a few bonus options and some third-party support to get it up and running. Both of these additions will end up costing extra money.
Moreover, smaller companies may find that Moodle is overly complex. Their platform can be rather user-unfriendly due to how difficult it is to learn. As well, it lacks a robust reporting system. Without straightforward data tracking, you will likely find it difficult to manage several groups of learners.
Then there's CourseSites, which is the free version of industry juggernaut Blackboard's eLearning management system. However, like Moodle, CourseSites is primarily geared towards the academic community rather than corporate learning and training. On top of that, it's very much tailored to individual instructors. If you are looking for a truly hands-off approach to company education, you'll be left sorely lacking.
CourseSites is not an open-source service, meaning that support is available should you need it, but the overall service is so scaled-down compared to a paid offering that it's not worth using in a corporate environment.
Sakai, another popular free option, carries many of the same disadvantages. It appears more suitable for the academic community rather than a corporate entity. Sakai also lacks many of the accouterments that a paid service would offer. You would be stuck having to pay for add-on content to bring it up to a business-standard.
The list of available free services goes on and on but, despite there being a multitude of these LMS options, they're often just not quite right. If you do opt for a free version, you will likely wind up disappointed with the system that you adopt.
A Better Option to Free LMS Services
Rather than going through the pain of implementing a free option only to quickly discover it's not right for your company, it's better to bite the proverbial bullet and find the right LMS for your company. Going with a proper paid service will give your company a leg up over the competition, especially if they've gone with a free option.
With a paid service like eLeaP, you will have total control over every aspect of your company's training program. Instead of falling back onto pre-made content, you can customize and brand the learning material to match your corporate culture. Your employees will receive a completely unique education that they can implement in their work.
eLeap offers the chance to make employee instruction more efficient and effective. With control over your content, you can suit it to the needs of your employees. Often, training is ineffective simply because it is unengaging. For workers to retain information, they have to first pay attention. With eLeaP, your imagination is the only limit to making a fun and engrossing educational course.
You'll be able to easily track employee progress throughout their training and also provide them with feedback in real-time. Feedback can work both ways, though. If employees feel that the training course needs improvement or that the content is too basic, they can submit their ideas and opinions to improve it. This way, employees have a hand in their education.
If you want to learn more about finding an effective paid LMS service, a great place to start is our 7-part series How to Implement an LMS. In this series, we cover the basics and lay the groundwork to get you started looking at options. You can find thinks to all seven parts here:
Conclusion
The idea of a free LMS is certainly attractive, but the old adage that you get what you pay for often applies. This is certainly true for the free LMSs, an option most companies would do better to avoid. With so many top-notch, cloud-based SaaS options offering affordable monthly subscription fees, your budget will be well-spent by making the right choice. Don't be tricked by the idea that "free" really means free. Use the articles listed above to make sure you find the right option.
Find out if eLeaP is the LMS your company needs to succeed. You can sign up for a free trial or contact us today. Call us at 1-877-624-7226 or email help@eleapsoftware.com to learn more. Make the switch today!
Free Resources – Additional information?