Learning Management Systems by the Numbers: Shocking Stats and Facts from the LMS Industry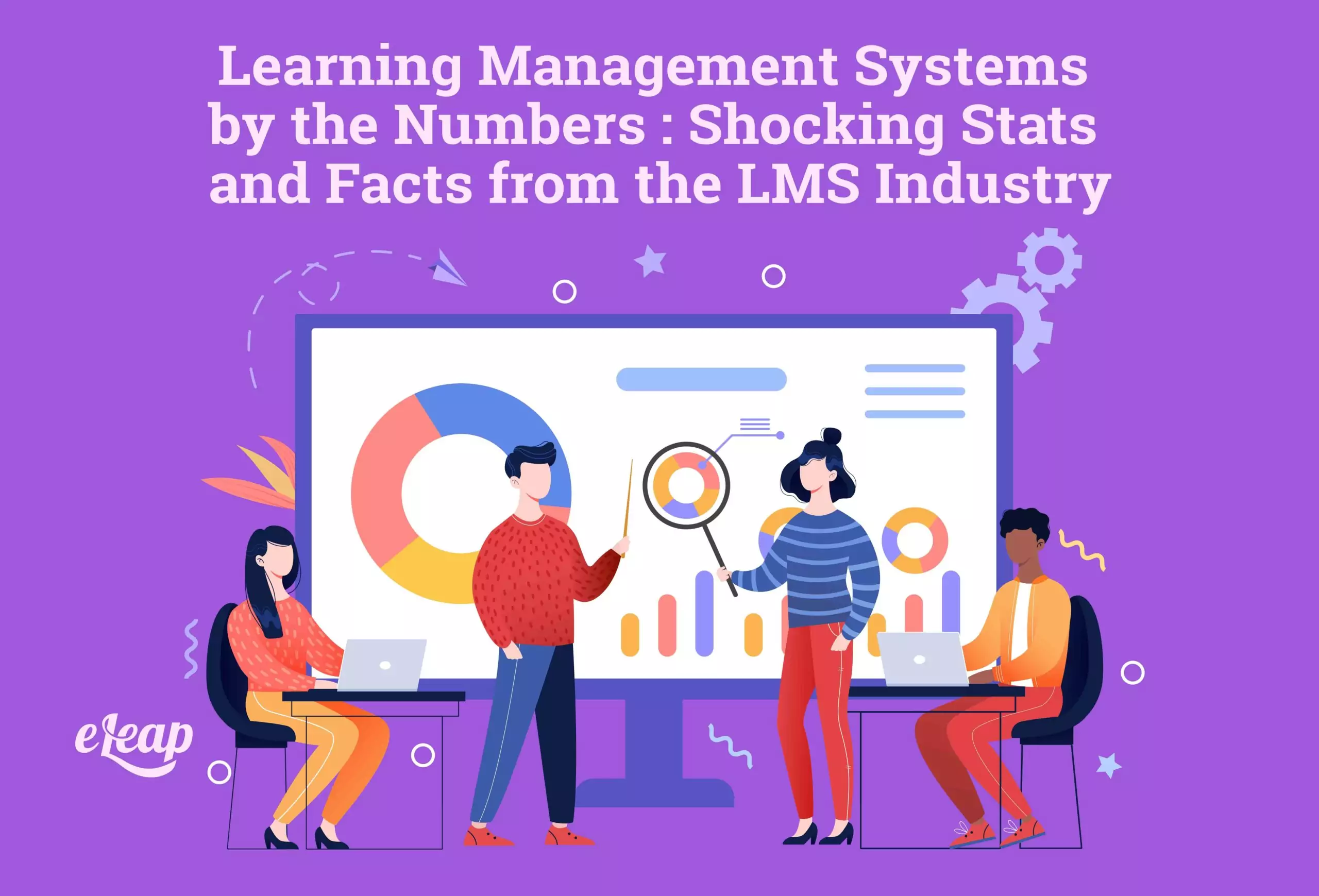 Many organizations have already seen the increase in popularity of the LMS and started to consider the transition. Some have chosen and implemented their own LMS. And others, usually start-ups or solopreneurs, are intrigued by the LMS but not sure just how to get started, or if it's relevant to their business. The fact is that the LMS industry is relevant to every business that wants to embrace learning and development for the 21st century and beyond. To help prove that point, here are some of the biggest statistics from recent research and reports.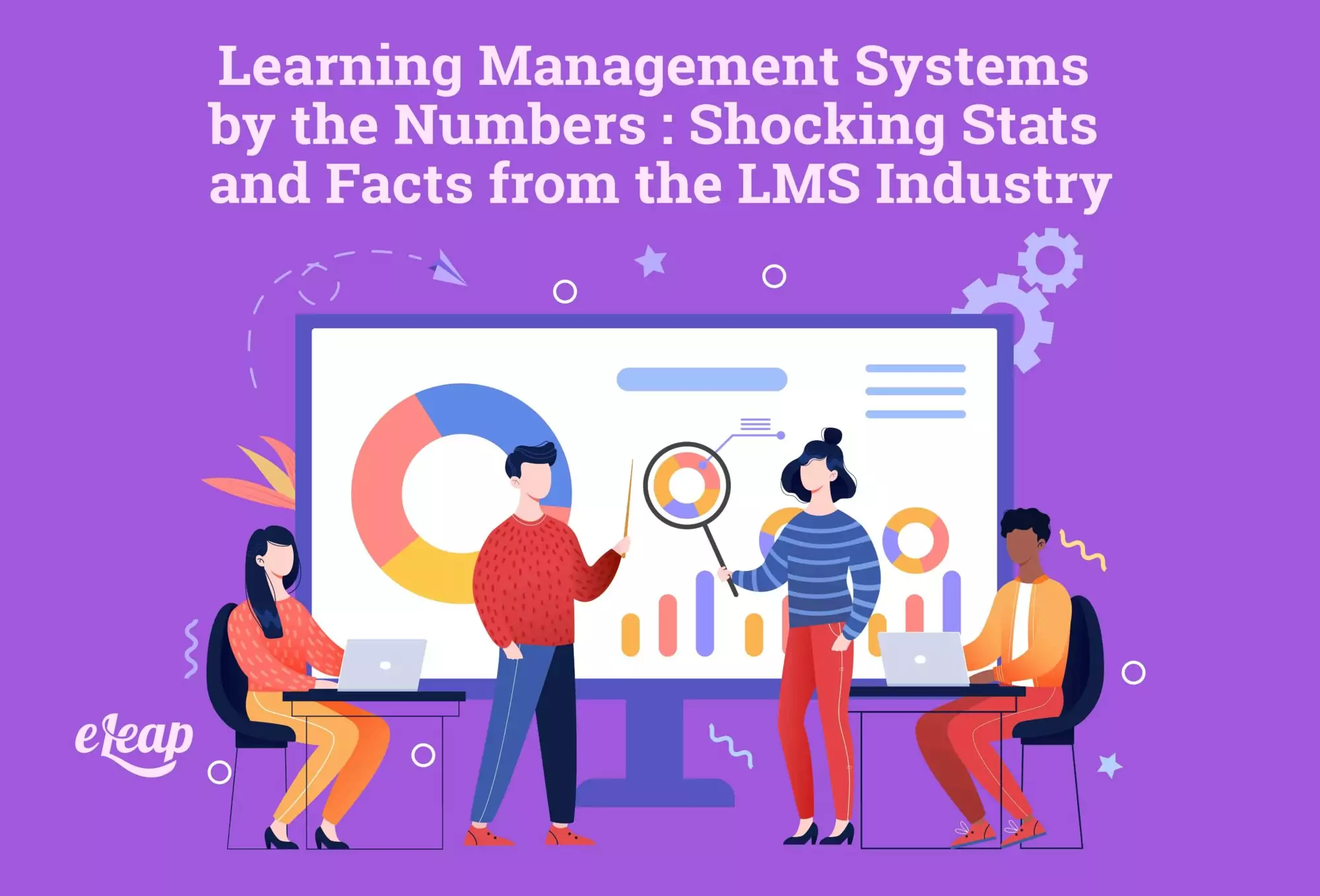 The LMS Market is Anticipated to be Worth as Much as $29 billion By the Year 2026
This is for any company that thinks LMS platforms are a passing trend. This is the new way of learning for companies from all industries and it needs to be embraced. Fortunately, there are solutions available for organizations of all sizes, including customizable LMS platforms that will help them keep up with the competition and ensure that their employees have the best learning and development tools on hand.
There are two main types of LMS platforms: software-based and cloud-based. The latter is far more popular because they're agile and scalable, and much more cost-effective, but they're not always the ideal solution for everyone. Talk to your LMS provider about scaling and choosing the right solution for your organization.
The Global Elearning Market Expects Growth to More than $370 billion by 2026
Again, companies can't keep refusing to get on board here—the proof is in the pocketbook of the industry—eLearning is here to stay. Companies need to embrace the best eLearning and training resources that they can find to ensure that they are capable of delivering what today's employees want in a new type of corporate culture, even in the SMB world. Essentially, those who aren't getting on board are getting left behind.
98% of All Large Corporations in the United States Had an LMS in Place By 2021
As mentioned at the beginning, it's not large companies that have yet to adapt. It's usually the smaller operations, the solo person businesses, etc. Larger companies have the resources (and the need) to embrace the streamlined, engaging training that comes from a modern LMS, thereby providing their employees with better L&D resources. There are also millions of small businesses that utilize LMS systems already, although there are millions more that have yet to adopt them.
Take a note from the book of the big companies—investing in an LMS is something to do sooner rather than later, and it's a must for organizations who want to deliver the best candidate and employee experience. People are paying attention to leaders like Google and Facebook that are revolutionizing the employee experience and they're expecting more from everyone else as a result.
The Keyword 'Learning Management System' Sees More than 8,000 Searches on Google Every Month
When similar phrases, such as 'LMS' are included, the search frequency increases to more than 100,000 times each month. That's a lot of people looking to learn about the LMS. Some are companies and organizations trying to figure out how to implement a system, what changes to make, or even just keeping up on the news. Others involve employees trying to learn about these solutions and what they have to offer. Still more searches are made by plenty of others, for various reasons, both professional and personal.
What's the point? The point is, that's a lot of attention on the LMS. What that means for companies is that they need to put as much emphasis on delivering the system that their employees need if they are going to see continued growth and retention. It also means that organizations can no longer use the excuse that they don't understand the LMS industry or how to utilize the technology available today. A simple Internet search will prove that everything anyone wants to know is out there.
There are close to 300 LMS platforms that have verified reviews from G2, a leader in software reviews.
To some, this might seem like a daunting statistic because it means there are many more platforms to sift through and consider when making the transition. However, for others, it's proof that there is truly an LMS solution out there for every organization. There are industry-specific platforms, cloud-based LMS tools, and plenty of other options. Many organizations choose to go all-in with a white label LMS solution that they can customize to their company's brand and aesthetic.
There are LMS solutions for specific industries, types of businesses, and even for education, not just for corporate and employee development. The platforms all vary in what they offer, from off-the-shelf content to custom content creation and beyond, allowing every organization to come up with their own platform and set their own pace for L&D in the LMS with their employees.
The Pandemic Forced a Shift
Most of these numbers are influenced largely by the COVID-19 pandemic. People were put in a position where they were forced to change the way they do things. This meant they had to embrace digital tools like the LMS sooner and more effectively if they were going to keep their business running and keep employees from missing out on valuable training and education. Although the eLearning industry was already growing, it began to grow and expand at an exponential rate to respond to the demand of millions of workers and learners being sent home.
This is beneficial for organizations because it means there are more opportunities for custom LMS solutions that truly hit the mark. It means less compromising and fewer issues with the transition because all the tools and resources are in place and have been tried and tested, more than once. With the implementation of a proper LMS, the only numbers organizations will have to worry about are those related to how much improvement they see in their workforce productivity and development. Contact the team at eLeaP today for a free consultation.