Computer based training demo
Computer-based Training Software Demo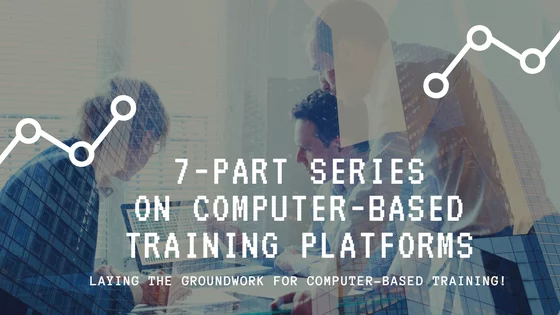 Computer-based training software is any software that enables organizations to create, deploy and track computer-based training courses or CBT. It is pretty clear that computers are an integral part of many companies and organizations. They are not going away. So how would you harness computer-based training software to engage your team and produce excellent results? You might need to sit through a computer based training demo here and there. We feel your pain and hope we can help. With so many people looking for engagement and support at work, computer based learning and development could be your most potent asset to address these challenges.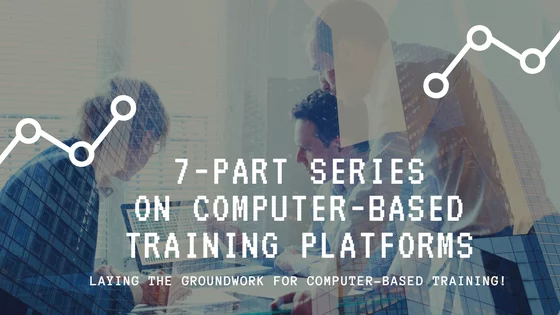 eLeaP can be a powerful addition. You see, many of eLeaP's benefits are rooted in the fact that it is a computer-based training system. This means that eLeaP LMS can be accessed 24/7, 365 days a year wherever you are in the world. With our support for mobile devices, you don't even need to have access to a computer. eLeaP's computer-based training software opens up many attractive possibilities for your organization. Workers from multiple offices can train together. Better yet, eLeap's computer-based training opens up the opportunity for workers around the world to connect in real-time for computer-based training courses.
Consider the cost and logistical nightmare this would pose for conventional training? eLeaP eliminates all the obstacles associated with traditional in-person training with its computer-based training software. We also provide exceptional service and support to ensure that everything runs smoothly with eLeaP.
eLeaP – User Friendly Computer-based Training Software
eLeaP is phenomenally easy to operate, even for those that have no IT background or experience. All of the customer feedback we have received has indicated that eLeaP is simple and enjoyable to use, yet packed full of powerful and valuable functionality. And because eLeaP is online, there are no expensive IT requirements for eLeaP's computer-based training software. No installations. No new hardware necessary. No requirements for IT personnel to work with staff. eLeaP can be up and running smoothly immediately, and only needs the ability to operate a keyboard and mouse to use effectively. To begin your quest for a reliable learning management partner, use this article as a reference point.
Some Tips to Start Using Computer-Based Training
1. Position Yourself as an Advocate
New policies and procedures tend to necessitate training. When the purpose for computer based training is to teach new technology because of a policy or procedure change, a trainer can find themselves in the middle of a civil war – employees against the policy and procedure changers (usually management).
Rather than allow the training session to become a gripe session, focus on the training at hand. You can empathize with how the trainees feel about the new process, technology or other reason for training. At the same time, you have to turn their concerns into angles for presenting the information to train them.
2. Combine Benefits and Challenges
Whatever the focus is on computer based training, the issue at hand has its set of benefits and its own set of challenges. Try to offset the challenges employees recognize the benefits. At various points during the training session, stop and ask what positive attributes the employees see from the training on the new system or material.
If someone mentions a challenge, try to turn it around. Recognize what the employee is saying, but try to show them how the new technology or procedure they are learning resolves this challenge. In other words, illustrate the good points of the change and detract their attention away from the perceived disadvantages.
3. Start with a Training Outline
A training outline can help you avoid embarrassing training mistakes. What is a training outline? A training outline is a plan for how your training should be created, delivered and assessed with a goal to achieving your desired outcomes. Forgetting to cover some key content points, then trying to go back and cover those points after you realize you left them out, then running out of time for participants to ask all the questions they wanted to ask because you had to backtrack to cover what you missed, and then afterwards wondering if your audience really got what they needed out of the training, can all lead to some unfortunate outcomes.
To ensure your computer-based training is meeting all your objectives, we recommend creating effective training outlines with align your goals and objectives. You can also contact eLeaP for assistance getting started.
Let eLeaP™ help you become successful. Our learning management system and online training solution will give you what you want: