What are Training Outlines? How do you create them?
Training outlines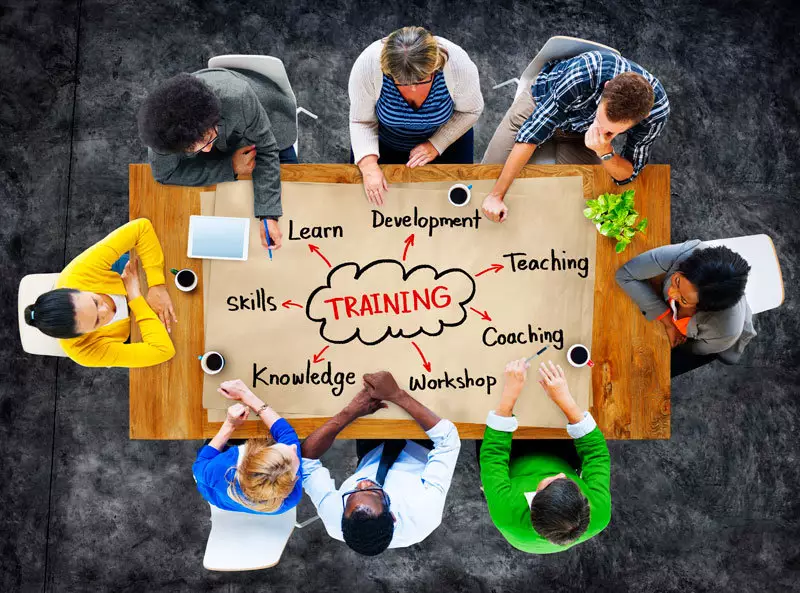 Why bother to put together a training outline if you feel you already know what you're doing?
In this series of articles on how to create and use a training outline, We'll be covering how to put together a killer training outline that does everything you need on how to create an outline.
It's useful to think of creating a training outline as an incremental process that includes the following six steps:
Step 1: The basics. Who is your audience? What is the broadly defined topic you need to cover?
Step 2: Define your training/learning objectives. What exactly do you need people to know or be able to do by the end of the training? See a 10 minute video course on 'Training and Learning Outcomes'.
Step 3: Purpose and Opening. Why is it important for people to take this training? What will you do to capture their attention and get them engaged right from the start?
Step 4: Clarify key topics, related concepts, and timing.
Step 5: Presentation techniques and materials. How will you present the content and what materials do you need?
Step 6: Evaluation, assessment, reflection. How will you determine if participants have learned what they need to know? How will you find out if participants thought the training was effective and enjoyable? How will you learn lessons from this training that can be applied to future training?
Step 7: Put it all together. Start by creating and deploying awesome training courses.
This first article of this series will cover the steps 1-3, the second article will cover steps 4-6, and the third article will walk you through an example and provide you with a template you can follow each time you need to create a training outline. Throughout the series, I'll be offering examples based on a fictional leadership training to illustrate various points and elements of a training outline.
Step 1: Basic Steps on How to Create An Outline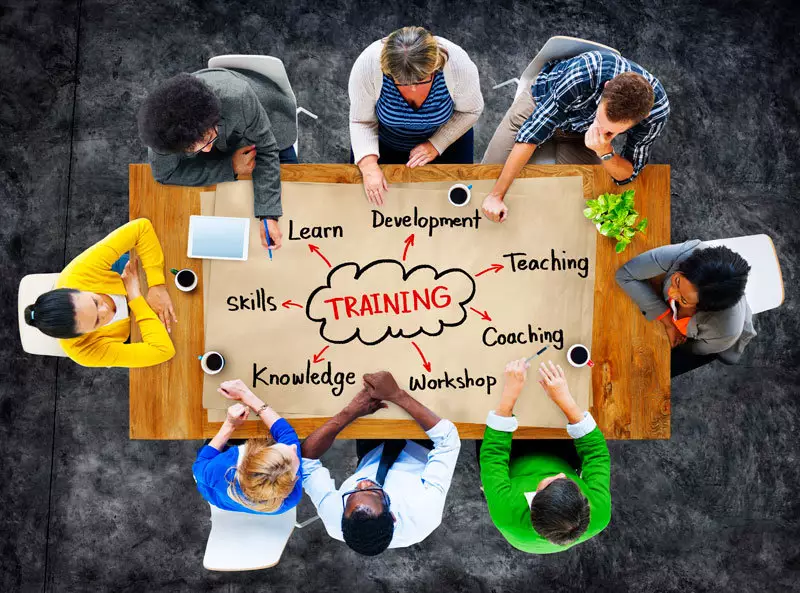 Knowing your audience is very important because it might have an impact on other steps further along in the training outline process. If your audience is made up of people who are similar along various demographic characteristics, you can be sure to tailor your training to them. You should also know the broad topic of your training, which you probably already know or you wouldn't be reading an article about how to put together a training outline. For example, the broad topic might be leadership training, and your target audience may be mid-level managers who are beginning to be prepared for upper-level management and leadership positions.
Step 2: Define Your Training/Learning Objectives
What exactly do you need people to know or be able to do by the end of the training? Make each of your objectives SMART. Many of you might be familiar with the SMART acronym as it applies to goal-setting, but it's the perfect framework to use when creating training/learning objectives as well. In this framework, each objective should be Specific, Measurable, Achievable, Relevant, and Time-bound. Using the SMART model gets you thinking in all the right directions and covers all the bases when creating a training outline. For leadership training, some example learning objectives might include the following:
Define leadership.
Articulate the difference between management and leadership.
Describe several examples of good leaders in terms of what makes them good leaders.
Step 3: Purpose and Opening of Your Training
One thing your participants need to know early on in the training is why it is important. You need to make the purpose serious enough that everyone knows there's a lot at stake to help incentivize engagement. For the leadership training example, I might emphasize how important it is for the company's future that we develop leaders internally, perhaps even presenting some evidence about promote-from-within strategies. It will also help immensely if you can combine this with some kind of opening sequence or activity that helps spur deep, enthusiastic commitment to fully participate. In the leadership training example, I might use something like the Stand by Your Quote activity to get people thinking about leadership concepts right from the start.
With these first three steps, you're already well on your way to creating the kind of training outline that will greatly enhance the effectiveness of your trainings. Read on to the second article in this series to find out about steps 4-6 of the training outline process. Read the third in this series on training outlines – How to Write a Training Outline: Putting it All Together.
Here's what you want to avoid:
Forgetting to cover some key content points, then trying to go back and cover those points after you realize you left them out, then running out of time for participants to ask all the questions they wanted to ask because you had to backtrack to cover what you missed, and then afterward wondering if your audience really got what they needed out of the training.
No matter how good you think you are, making sure your training is well organized and thoroughly planned is the ultimate key to success, and a training outline serves as a roadmap to get you there. Sometimes regardless of all you do, some people simply don't want to be trained. Here's a white paper on "How to train people who don't want to be trained".
Some recommended next steps:
Check out free training resources here. While we know many DIYers can figure out how to develop training outlines and other requirements, feel free to contact us if you need additional help. We pride ourselves in our deep persistent support.
Get a free trial account of eLeaP Training System: Create a trial account and see how easy it is to get reports of your training efforts. You can easily share your training reports with members of your team or even provide access for superiors to view these reports online. eLeaP training reports will answer all the questions about who, what, where, how?
Upload training materials including external training courses, seminars and more. Since you have one interface to document all these training materials, it is easy to manage the increasing amount of documentation and information resulting from the training requirements of companies.
Of course, if your training efforts are entirely offline or in person and you need to manually document those efforts, then you might still need the old-fashioned paper and pen/pencil approach or even manually collecting documentation in an Excel report. While these methods work for some organizations, we must recommend against only relying on these as many disasters have easily wiped out such records. Consider using a web-based learning management system like eLeaP to help you organize this process.
Get the free White-paper: Using the Kirkpatrick Model & eLeaP to Assess Training Effectiveness.
Contact eLeaP to discuss any of these choices or even custom requirements you might have. We try to be as flexible as possible. You can even qualify for our free course preview. Call us 1-877-624-7226 or email help@eleapsoftware.com