How Does Your Training and Development Program Measure Up?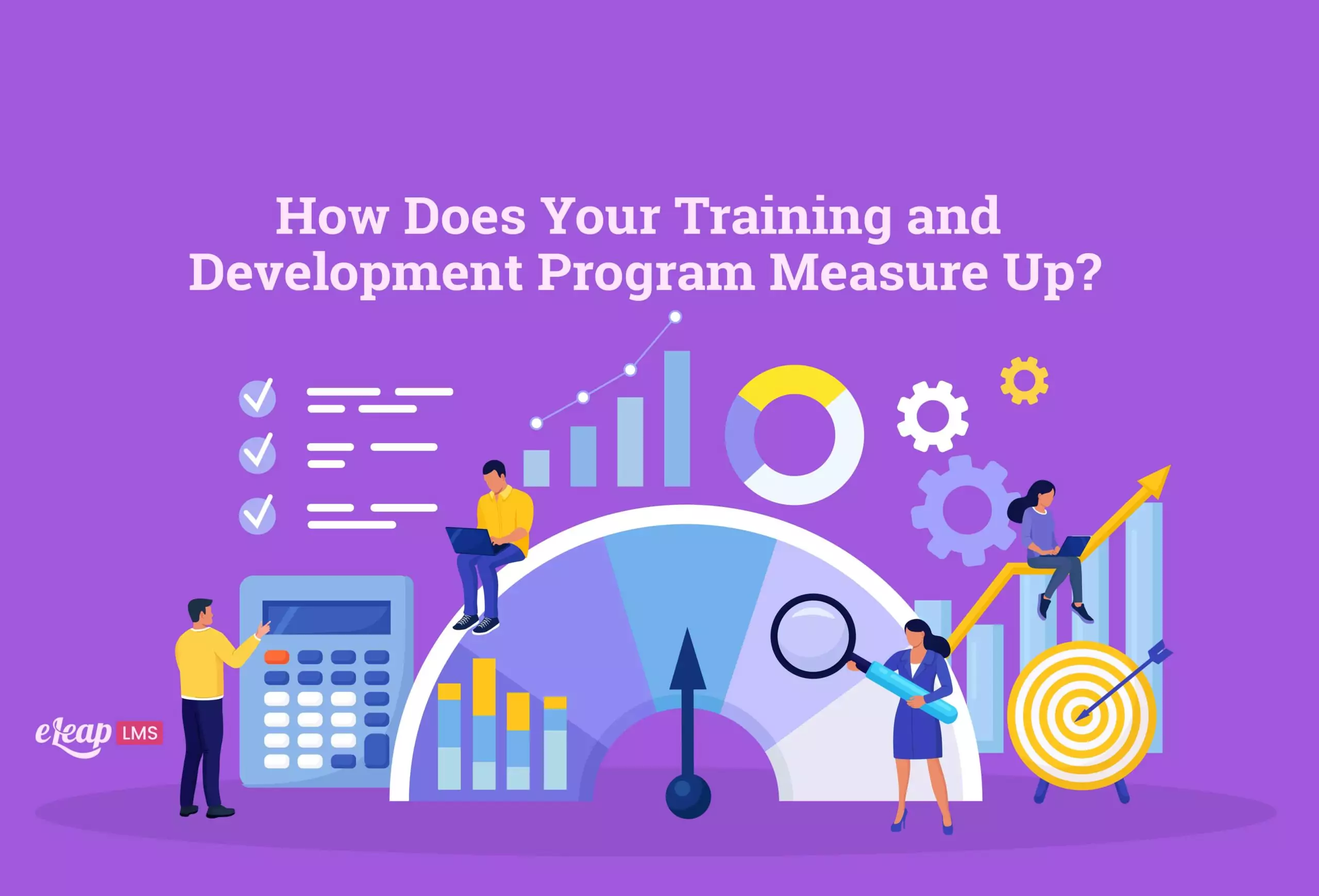 Are you looking for ways to optimize your organization's training and development program? Then, you must be a good manager striving for growth. The key metrics to your organization's success are the skills and knowledge of your employees. If they're well trained, their productivity will improve, and your organization will thrive. An excellent way to achieve this is to invest in their training and development.
However, after investing in T & D, how do you confirm that your investment is doing well? How do you know if your T&D efforts are successfully preparing your staff to increase client satisfaction and achieve your organization's goals?
In this blog, we'll travel on a journey of self-discovery to better understand the world of training and development evaluations. Here, you'll learn the key factors that make a training and development program effective. Get ready to assess and elevate your organization's approach to employee growth and development.
Ways To Measure Training Program Effectiveness
The following are innovative ways to measure training effectiveness in an organization:
Measuring While "Doing"
Present-age tools, like microlearning platforms, enable management to retrieve details on how well employees are engaging with the training content, even while still working. Because microlearning is much more engaging and trackable for employees, organizations increasingly convert their complex training programs into absorbable-sized learning content.
Return on investment (ROI)
This is a financial measurement that evaluates the costs of the training program against the benefits it provides.
ROI helps identify whether the training program generated enough benefits to justify its cost. Such benefits may include increased sales, improved productivity, higher customer satisfaction and retention, reduced turnover, and other measurable improvements in business performance. On the other hand, the costs can include direct costs, such as travel expenses, materials, training fees, or instructor fees. It can also include indirect costs, such as lost productivity while participants are in training.
The formula for calculating ROI is:
ROI = (Benefits – Costs) / Costs
Modern Human-Resource Analytics Platforms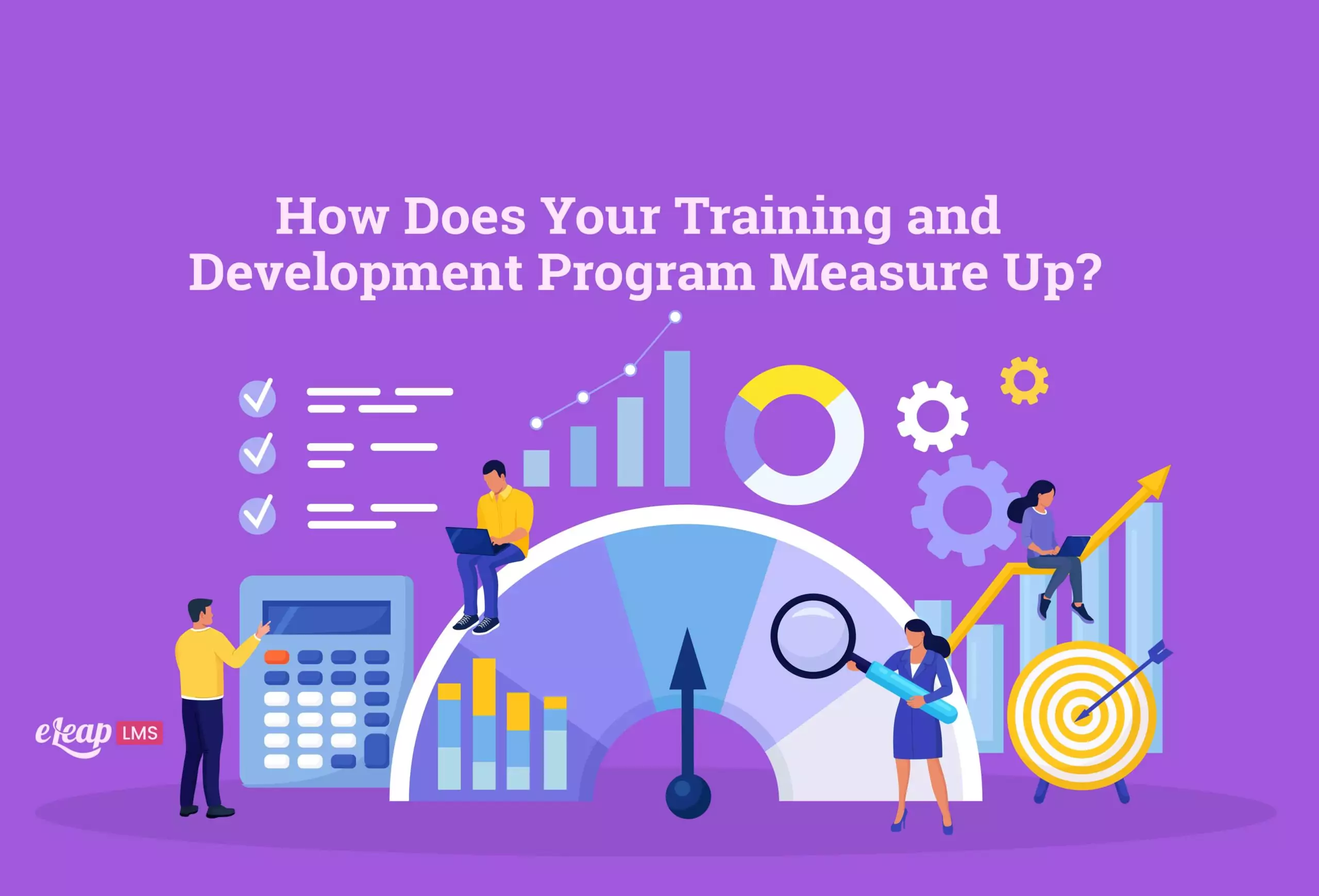 These platforms enable you to discover and determine the link between performance and training. When an employee's data is retrieved from several sources and saved in a centralized repository, human resource analytics can help you generate actionable insights while measuring training effectiveness. In addition, human resource analytic platforms enable you to spot trends from extensive training data to understand the impact of learning activities on employee engagement and retention.
Feedback And Survey
This may appear like the most basic evaluation method, but they are significant to ascertain the success of any training program. The technique is to retrieve real-time feedback from your employees to measure the effectiveness of the training and instantly kick-start necessary changes to the program. You can create a post-training questionnaire for employees to retrieve feedback on role-specific and organization-wide training.
Kirkpatrick's Four Levels Of Evaluation
With this training evaluation model, you can evaluate and analyze the results and effectiveness of training and development programs. It considers the training style, whether formal or informal and rates it against the following criteria of four levels:
Level 1 – Reaction: The reaction's stage goal is to understand the satisfaction the training brings to your employees fully. During the process, you will notice recurring patterns, themes, and potential areas you can work on for improvement.
Level 2 – Learning: The goal of the learning stage is to help you ensure the training's intended objectives are met. Gauge the understanding of the training and the degree of developed skill by giving out hands-on pre-test and post-test assignments. Check if there's any significant improvement between the results of these two assignments.
Level 3 – Behavior: The behavior stage helps to ascertain whether or not the employee's behavior changed due to the received training and to what degree it changed. Evaluate if the employees implement their new knowledge from the training to their everyday tasks. In summary, it reveals how the training has influenced their general attitude and performance.
Level 4 – Results: Here, you will evaluate how much the training program has driven results for your organization. Check if the organization's objectives, like lesser errors and boosted productivity, which is linked to the corporate training, are achieved. At this point, it is common to measure outcomes like efficiency, productivity, and customer satisfaction.
Anderson's Model of Learning Evaluation
This evaluation method is three-staged. It is a cycle applied at the organizational level to measure training effectiveness. This model aligns the organization's strategic objectives with the training goals. The three cycles of Anderson's model of learning evaluation are:
Determine the present alignment against the organization's strategic priorities.
Using various methods to evaluate and assess the learning's contribution.
Establishing the most prevailing approaches for your organization.
Best Practices For Measuring A Training and Development Program Effectiveness
Below are some best practices to measure your training program's effectiveness:
Do not overwhelm yourself with several KPIs. This is because the more measures you choose to include, the more information you'll have to work with.
Consult with the major stakeholders and determine your KPIs before the commencement of the training.
Ascertain when you would measure its effectiveness and the method you'll use to measure it. To remain organized, you need to infuse it into your training timeline.
Carefully select the most suitable method to measure the training program's effectiveness. This varies depending on the kind of training.
A recent Training and Development Survey surveyed over 700 individuals about the training programs at their companies. The results allow you to understand the training taking place at other companies, so you can then compare to see how your training and development programs measure against other companies.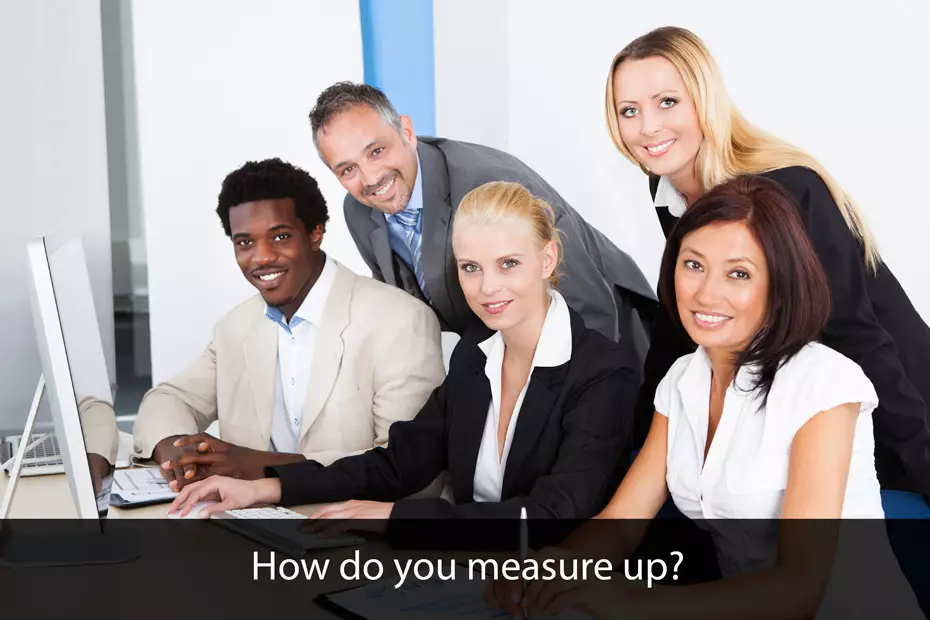 Training and Development Program Focus
The first portion of the training and development survey deals with the topics and areas on which companies are focusing training efforts. The number one focus of training, at 79%, is compliance and orientation for newly hired employees. Sexual harassment training and job-related skills training take second and third place, with 75% and 73% respectively. Some of the other hot topics for training include discrimination, communication, customer service skills, team building, computer skills and time management.
Download our free white-paper: The Strategic Value of Workplace Training and Development
Involvement in Training
According to survey respondents, 70% say executive management makes the final decisions on training. In over half of the companies, 67% of management has some involvement in the decision making process, while 39% of the employees/staff have a say in training decisions. In 8% of the companies, the legal department or legal representation for the company weighs in on training options for employees.
This may leave you wondering what role Human Resources (HR) plays in training and development. In slightly over half of the companies, HR is responsible for evaluating training options and materials. Slightly less than one half of the companies have their HR professionals buy the training courses and materials. Approximately 64% of the companies have HR schedule the training sessions and 57% of the HR professionals are responsible for conducting the training.
Some of the other duties HR handles when it comes to training include:
Offer backup and support to the training department

Develop training materials

Maintain the training records

Evaluate the effectiveness of training
Length of Training Sessions
Survey respondents also weighed in on how long they felt effective training and development sessions should last. Thirty minutes took first place for compliance training topics, but one hour took place for topics covering legal compliance issues. Third place goes to two hours of training, while about 8% say 45-minute sessions are the best training lengths. Only 4% prefer all-day or half-day training sessions.
Training Timeframes
Questioning when and how often you should be training employees? About 64% of companies train newly hired employees on compliance topics. Annual compliance training occurs at 45% of the companies. Monthly compliance training takes place at a mere 7% of the businesses and slightly over half conduct compliance training on an as-needed basis.
Legal compliance topics for supervisors, however, brought in different results. About 60% of companies offer this training on an as-needed basis. Annual training occurs in 40% of the businesses. Newly hired or newly promoted supervisors receive legal compliance training in 36% of the companies.
Sixty-three percent say that HR professionals receive compliance training on an as-needed basis, while 16% say the training occurs annually. Eight percent of newly hired HR professionals receive the training.
Compare your training policies and procedures with the results of the other 700 survey respondents. Is your training similar or different from the other companies offering training and development to its employees?
Final Thoughts
Evaluating your training program's effectiveness reveals whether your aim has been achieved and helps you know how best to improve. Whether you decide to terminate training or change to another, it's essential to periodically notice what is working and what isn't and respond without delay.
You should, however, note that this isn't a one-off event; measuring the effectiveness of a training program should be continual. A big budget doesn't guarantee a training program's effectiveness; instead, measuring its effectiveness and acting on it accordingly will set an organization up for success.