A Unified LMS Will Ensure Your Organization is Future-Ready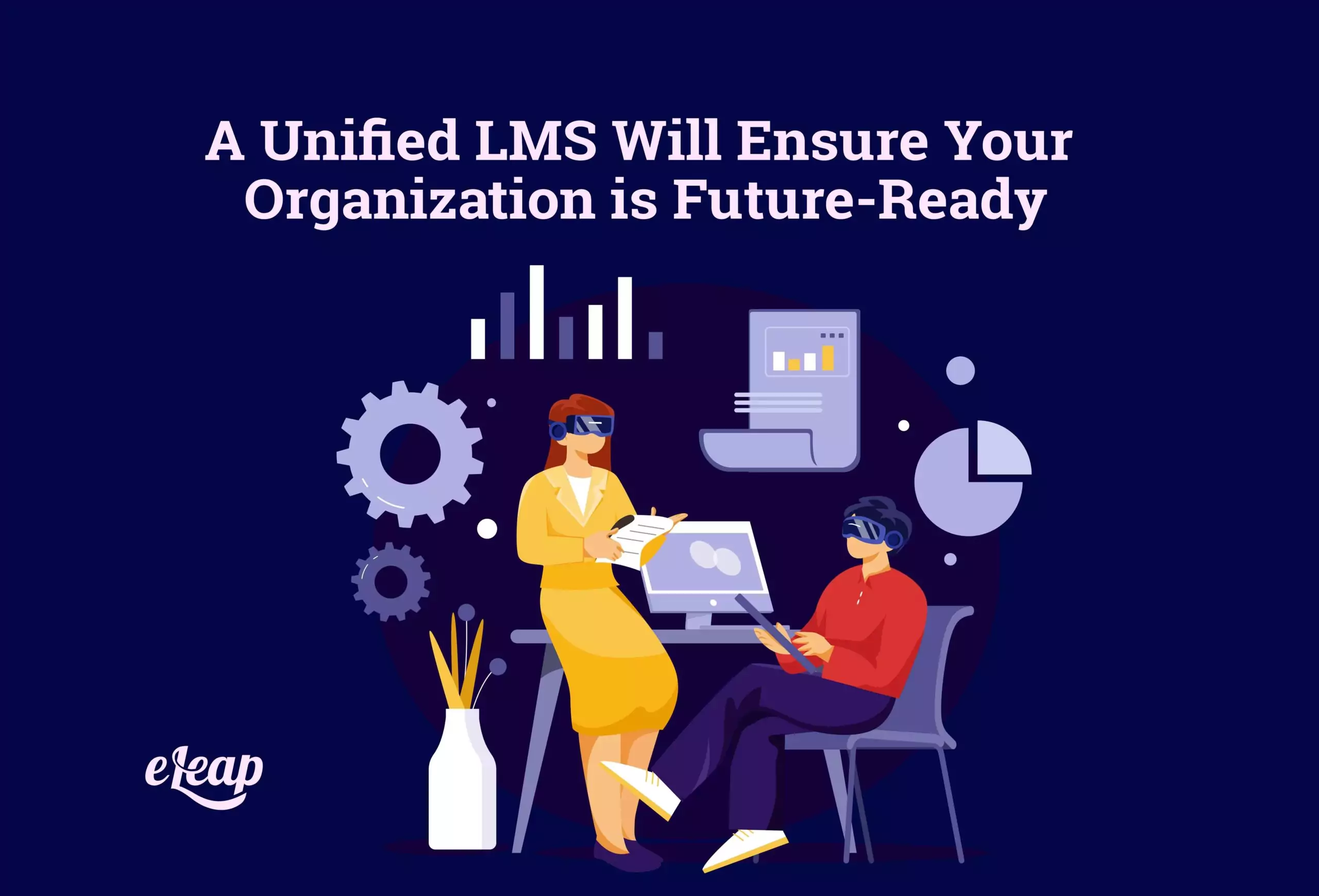 Future readiness is a big part of business preparations. It's already been embraced in the learning realm by many school districts around the country. Blended learning systems and new virtual learning opportunities are changing the way that the younger generations learn—so naturally, it's only right that these systems would be ideal for older generations who are already in the world of work.
Today's organizations need a learning management system that includes a learner experience platform and that also integrates with the PMS used to monitor and manage performance. This will ensure that information is streamlined and training is well-organized in a blended program that delivers the best user experience for your team. It's about taking your technology tools, including the LMS and PMS, and integrating them into a unified, holistic approach to learning and development.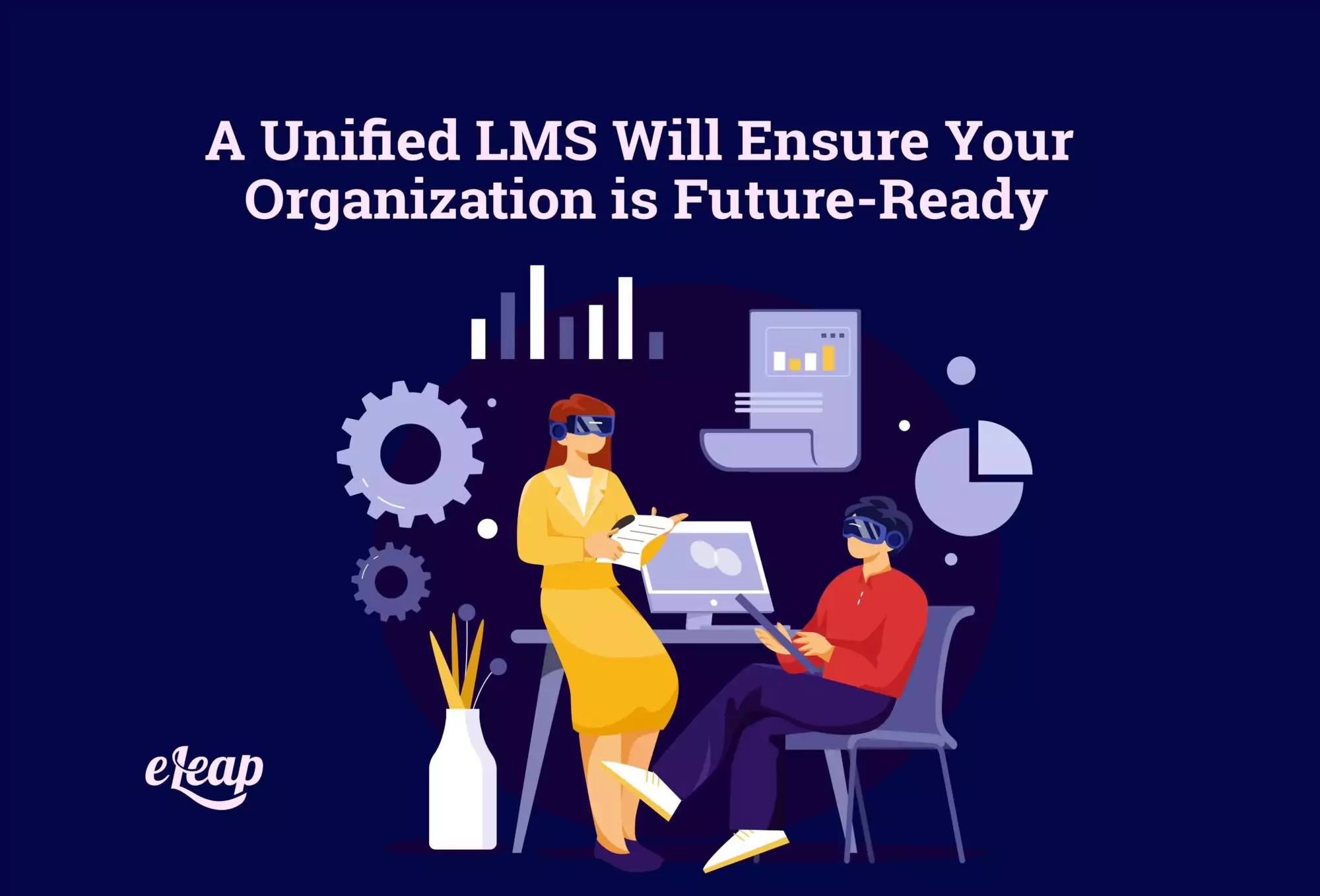 What Does it Mean to Be Future-Ready?
When you are building a business and you see this phrase, what comes to mind? People struggle to figure out how to get their businesses ready for the future mostly because they aren't sure what all that entails. The answer differs for each organization, but the underlying goal is to have all of the tools, solutions, and processes in place so that when the future comes, your business is ready to grow and shift with the changes taking place.
Being future-ready is about reaching out and taking on new tools and resources even when you're not that familiar with them because you know that you can learn as you go. It's about being two steps ahead and focusing on what you can do now to catapult your business into success in the future. Part of that comes in having a unified LMS that delivers the ultimate employee experience.
Taking the LMS Beyond Training Modules
Too often, organizations get caught up in the "learning" part of the LMS and focus solely on that aspect of operations. However, a unified LMS will offer several opportunities for learning, development, performance improvement, and even organizational growth. It's common for organizations to ask whether they should use an LMS or a PMS, as well as what types of elements they should incorporate to get the best results.
As technology is showing in several industries, including L&D, it's not about which tool is best, but how organizations can use any and all of these tools to create an integrated approach to employee performance management, learning and development, and more. All of this comes as part of creating a connected, collaborative culture where people feel engaged and appreciated, which is the future of business culture and necessary for those who want to survive.
The business world is fast-paced and job requirements can change on a dime. The standard LMS can be customized and integrated with other tools to take things to a new level and keep the organization on the path to success with agile solutions that work. After all, employees are starting to expect (and demand) better user interfaces with their workplace training and education. Enter the learning experience platform, or LXP.
How Adding an LXP Can Help
When you incorporate an LXP as part of your employee training platform, you will be focusing more on the "experience" than the learning modules. This can offer another form of training for those who need it or provide an approach that changes the way people learn and engage with the organization. Modern LXPs deliver features like:
An intuitive user interface
AI-driven recommendations and training
A visually appealing design
Customized learning
Social networking and learning
Knowledge retention focus
Of course, the caveat here is that many learners are not prepared for or capable of taking their own experience and running with it, so motivation also needs to be driven in other ways. An LMS is a great starting point, but it should also be integrated with things like the LXP and SUS (sustainable upskilling solutions) to ensure maximum effectiveness in L&D initiatives.
To ensure that you don't give too much power to your employees and risk losing them completely, it's time to strike a balance. That is where unified solutions come into play.
It's about Creating Unified Solutions
Much of future readiness is based on all-in-one solutions and a unified platform for learning is critical for your organization's success. Learning can only offer a competitive advantage when it's built on the alignment between employee needs and business requirements. An LMS does much more than just help the learning and development teams to manage and administer learning.
Blended learning solutions allow you to integrate surveys, performance management, and check-ins. You can also create a more seamless learning experience and increase engagement by offering several types of learning. This establishes a link between your learning and performance, as well, which can help support the overall goals of the business.
Make Your Business Future-Proof
These days, businesses are finding themselves in a position where they have an increasing need to engage, attract, and retain the best talent that they can find. Unfortunately, the pandemic has changed this for some organizations and made the process more difficult. Employees need to be able to adapt and adjust quickly and learn skills to work remotely, as well as to take on the other complexities that have come as a result of the pandemic.
This means that a quality digital learning platform can go a long way in making sure that employees are ready for whatever comes their way. It is important to align employee and company goals to deliver the best digital learning experience for the long term. This means that decision-makers will need to decide how to proceed with their LMS and other eLearning solutions.
The first step should be to create a strategy that embraces unified, integrated learning and development resources, including an LMS, LXP, PMS, and anything else that your organization needs. These are not static tools that can be implemented and kept separate—they must be unified and integrated if the organization and its people are expected to thrive in the growing competitive landscape. If you would like to improve your employee engagement and retain top talent, contact us today for a free consultation!