Top LMS Frustrations and Complaints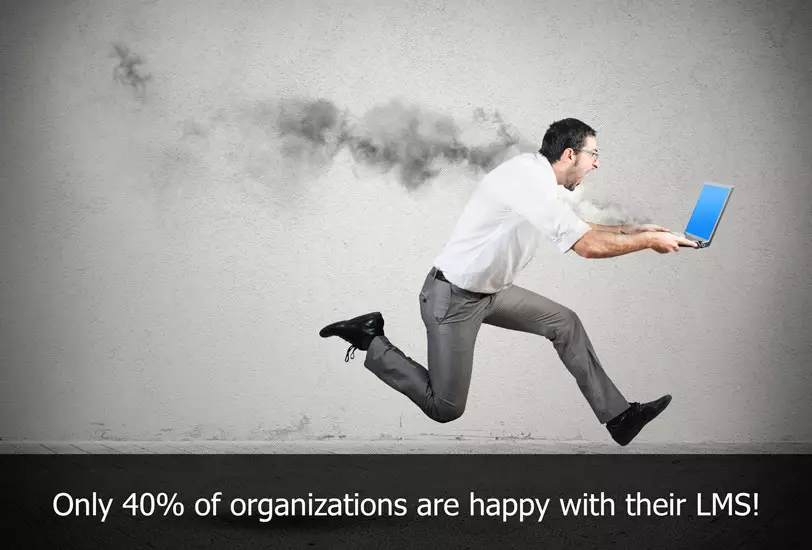 Perhaps you're considering taking on an Top LMS for the first time in your company. Maybe you're considering switching from one LMS to another. Then again, maybe you've been tasked with evaluating your current LMS to make a determination of whether or not it's meeting your organization's needs. Whatever your particular situation may be, knowing what some of the most common LMS complaints are about can help you move forward.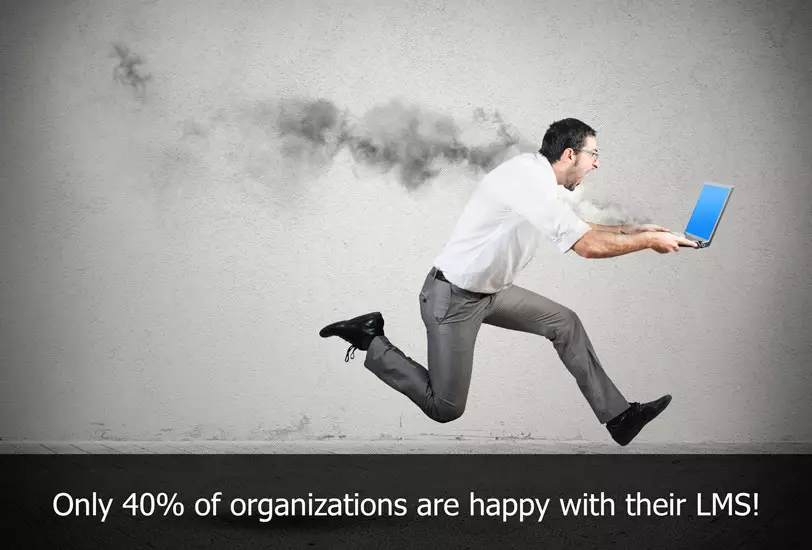 Here are the top LMS frustrations that you'll hear others (and perhaps yourself) complain about:
Reporting and data presentation is lacking
We're in the age of Big Data, so when an LMS doesn't deliver in reporting functionality or ease of understanding any data generated, it's a huge mark against the LMS. You need powerful metrics that everyone can understand quickly, which means sharp visuals that convey the message embedded in the data.
Multi-device access is lacking
Everything's supposed to be mobile these days, but surprisingly little really is, or not in a robust way. If you really want eLearning to take place anywhere and anytime, then users need to be able to access the LMS from whatever device is at hand, whether that be a tablet or a smartphone. It's painful when the mobile experience is a mere shadow of the desktop experience.
Search functions are not robust
The whole point of an LMS is for your people to be able to find the knowledge they need when they need it. Thus, if the search function doesn't deliver, it tarnishes the entire LMS experience and prevents it from delivering the full value your organization deserves to get from it.
The LMS fails to integrate with other systems
You not only want your LMS to integrate with your organization's other existing systems, you need it to integrate. That's why it's so frustrating when it doesn't integrate well.
It doesn't work the way I was led to believe it would work
This is a tough one because it's easy to start painting all salespeople with a very broad and very negative brush. The problem isn't that all salespeople are nefarious – it only takes a handful to spoil it for everyone.
It doesn't include everything I thought it would
Sometimes referred to as "demo dupe," this is where at some point you saw a demo of the LMS that included all the bells and whistles. You buy it and then find out that quite a few of those bells and whistles aren't part of the standard edition, but require much higher levels of budgetary commitment.
Customer or tech support is slow to resolve problems
Few things are more frustrating than encountering glitches with a system you've devoted a lot of time and resources to get implemented in your organization. Yes, they're bound to occur from time to time, and they should be resolved quickly.
Sometimes you find that your problem gets routed through multiple layers of a support system that don't seem to communicate with each other, forcing you to re-describe the problem's details and context with each new layer that you get bumped to. Other times it feels like support staff really don't care.
Other times the support people seem to not believe that their system could have any faults or glitches, and certainly not the one you're experiencing.
In a recent survey by Expertus (source), only 40% of organizations are happy with their LMS! That's astonishing. The 60% who are less than happy describe their LMS as either "very ineffective" or at best "somewhat effective." What's lacking for them is robust reporting, real-time integration, and greater customization.
Will the next-gen LMS offerings rise to meet these demands? It seems reasonable to expect that they will. After all, an industry can't leave 60% of its customers feeling dissatisfied and disappointed and expect to keep growing. Up until this point. The industry could get by on the excuse that it's all still a new an emerging field. That, however, is an excuse that will no longer hold weight as the field matures.