Take It To the Cloud – Why You Should Choose a Cloud-Based LMS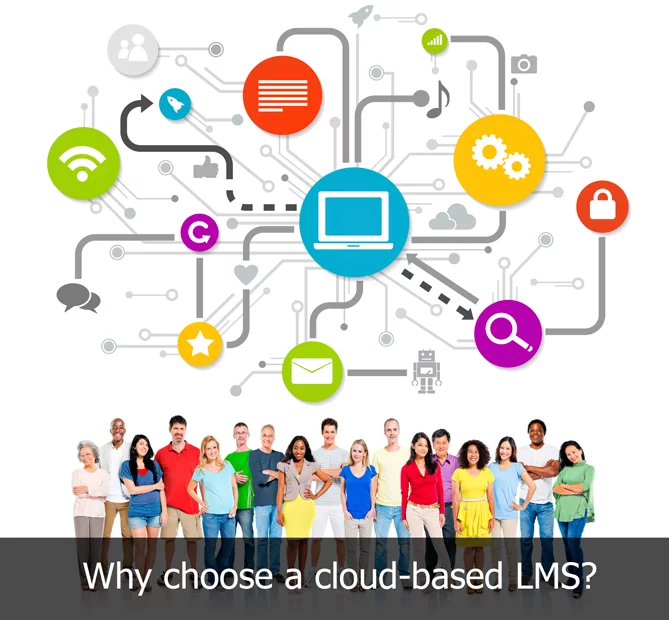 Talk of the ever-pervasive cloud that is everywhere in today's world of business and technology, and that's for good reasons.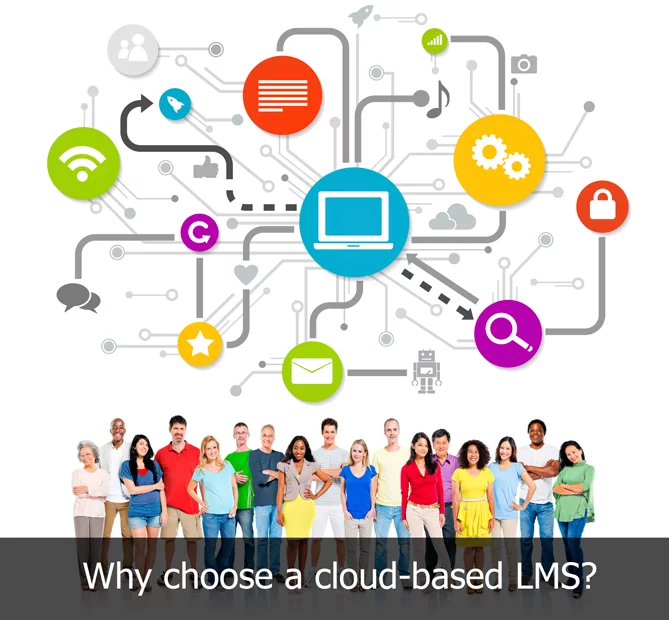 If you're in the market for a learning management system (LMS) there's a number of reasons a cloud-based LMS platform is likely to be your best option.
If you've just started exploring LMS options or you're unsure of what makes the cloud more advantageous, consider these facts:
Lower Initial Costs: When you opt for a cloud-based LMS you're going to have significantly lower initial and start-up costs associated with implementing a new system. The reason? A cloud-based LMS doesn't require expensive hardware or software – everything is done online. You also won't have to hire a specialized team to manage your eLearning because you're provided with offsite support and the innovative features of a cloud-based option like eLeaP mean you can easily design your courses, quickly make changes and updates, and be up and running within days or even hours.
Accessibility: By opting for a cloud-based learning management system you're giving yourself the opportunity to reach people anywhere, at any time. In the past, multimedia learning that was part of an onsite system required employees  to only complete training while on the premises. When your training is part of the cloud, your employees, regardless of where they're located on the globe, can quickly and easily access training.
Scalability: What if you're a small or medium-sized business and you don't need all of the eLearning features and capabilities that a much larger or multinational corporation would need? Well then you don't have to use those features, nor do you have to pay for them oftentimes. A cloud option like eLeaP is completely scalable to your needs so you're only paying for what you need and what you use. If your organization grows in the future, there's no concern about having to do an expensive update of your systems—you can easily make these changes and grow your eLearning based on your specific needs or scale back to reallocate your budget and resources.
Automatic Updates: Often if you have an internal learning system installed in your company it quickly becomes outdated. This isn't a concern with a cloud LMS because updates are automatically made so you never have to worry about your technology becoming obsolete. Also, you can have the peace of mind that comes with knowing when the company is constantly making updates to the service and feature offerings to ensure it remains advanced and state-of-the-art in every way possible if you choose a leading platform provider.
No Need for a Dedicated IT Team: If you deliver training to your employees using a hardware-based system you're likely to run into a number of troubleshooting issues which require a dedicated internal IT team to be on-site at nearly all times. With eLearning based in the cloud you don't require any additional IT professionals—you're provided with remote support and troubleshooting resources on a constant 24/7 basis.
Customizable: When you opt for the cloud you have the option to completely customize your eLearning and you can also easily make changes to content as you go without requiring a complete system overhaul. For example, if you'd like to add just one bit of content to a module that already exists, you can do so in just a matter of minutes without any interruption.
These are just a few of the many advantages of not just using a cloud-based learning management system, but more specifically using eLeaP. Our cutting-edge features and functionality allow you to enjoy all of the above and even more robust options, regardless of your size or budget.