What are LMS Systems
Learning Management Systems: The Breakdown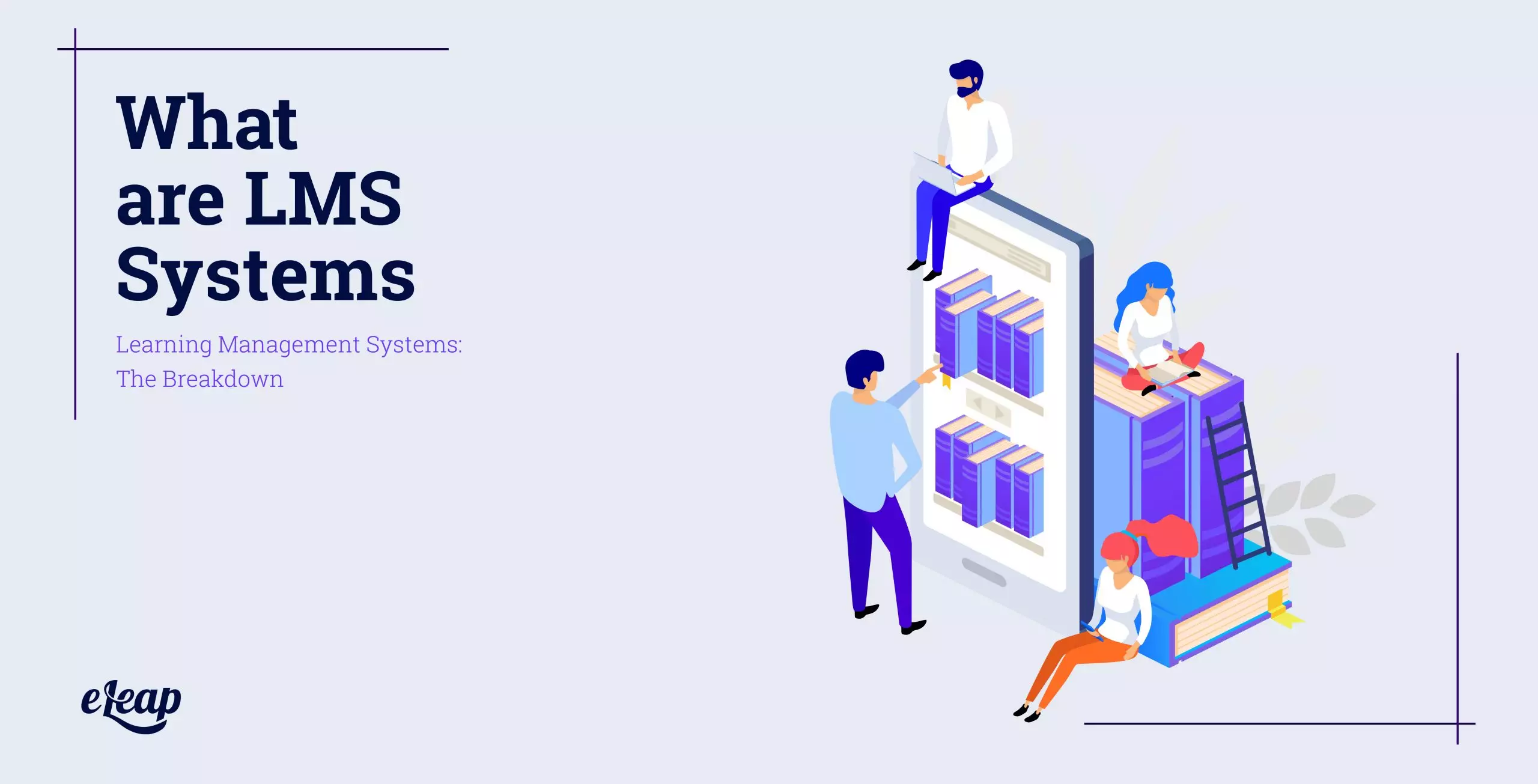 If you've been looking to ramp up your company's education and development program, you might be considering a learning management system. Of course, you might be wondering what are LMS systems (LMS) used for. You may wonder about the differences between the various platforms and maybe even what some of the terminologies mean. For instance, how do open-source learning management systems differ from proprietary LMS platforms?
Learning management systems can be invaluable tools that enable vital advantages, from compliance training to professional CE to voluntary skills development. Still, it's important to choose the right option for your business, which requires a grounding in this technology and its capabilities.
What Is It: LMS Systems Explained
The name says it all here. An LMS is a system or platform that helps you manage your employees' learning and development. The software centralizes and delivers eLearning (education technology). This can be used for professional CE, voluntary professional development, mandatory corporate training for compliance, and so much more.
How Are Learning Management Systems Used?
Learning management systems deliver flexible capabilities that you can customize to fit different needs and requirements. That makes them invaluable to corporations, nonprofits, SMBs, enterprise-level organizations, and more. An LMS  offers training courses, tracking, reporting, and analytics to help determine users' educational needs.
Below are some of the functions of a traditional learning management system:
eLearning content delivery through multimedia courses
Scheduling and curriculum management
Skills gap analysis
Individual and group development plans
Assessments and reports
Performance management integration
One of the major benefits of LMS systems is the ability to support a blended learning atmosphere. This means that eLearning courses can both act as a standalone training program or augment in-person classroom and on-the-job training. Blended learning is invaluable for many professional CE needs, particularly when there is an element of in-person training required to satisfy government or industry regulations.
For instance, nurse training is broken into theory and practical sections. Students can easily complete theory work online but must learn practical skills in person. A blended course could accommodate both needs, ensuring compliance and continued education.
Another example comes from a recent usage of learning management systems, which is not only to present training to internal employees but also to deliver materials and information to consumers. The LMS has become a critical tool for consulting companies, in particular, to better relate information to their clients.
Companies are also finding the ability to create their own content goes far beyond simply ensuring that their employees have access to branded corporate training. With the right LMS, you can also sell courses to other organizations. This has several knock-on effects, including:
The ability to enhance an established brand or build a new brand
The ability to establish a company as an industry authority and thought leader
The ability to create a passive stream of income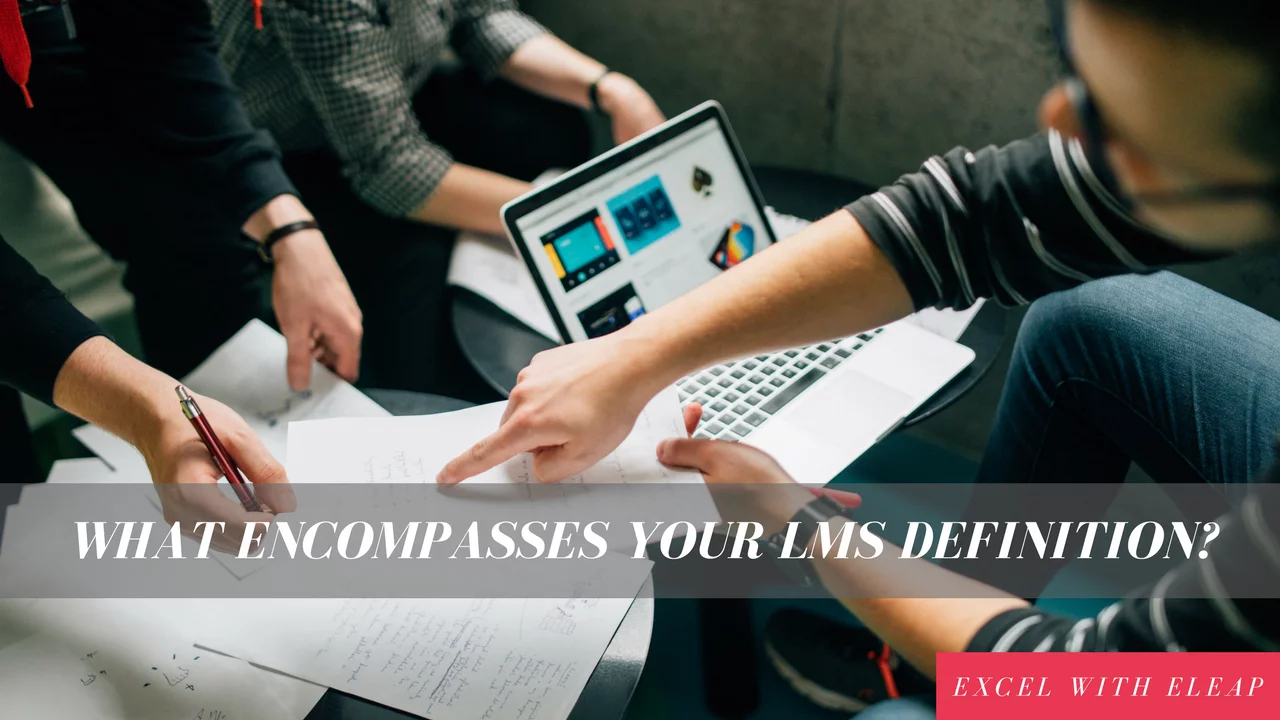 What Is It: LMS Systems and Their Types
There are over 600 varieties of LMS today – so where do you even begin to choose the right one? We know it can get complicated pretty quickly. If you want a successful implementation, we recommend you read this e-book, The Skeptic's Guide to LMS.
First, you should know the installation type of your learning management system. An LMS is either hosted via software-as-a-service or on-premise. SaaS learning management systems are web-based or cloud-based, meaning that the vendor hosts it on their servers.
An on-premise or installed LMS is licensed and proprietary, and it is run on the company's servers and network. In the past, on-premise was the dominant type, but with the growth of digital connectivity and improved encryption, more and more businesses are realizing the benefits and agility that cloud-based software offers.
One of the benefits of the SaaS model is the ability to have 24/7 access to information. Because there is no need to download and install software, it is simple and scalable – and always available. The best way to have widespread training is to offer a system with broad capability.
Aside from the two main types of hosting platforms, what else can you do to narrow down your search for the right system? Look at its features!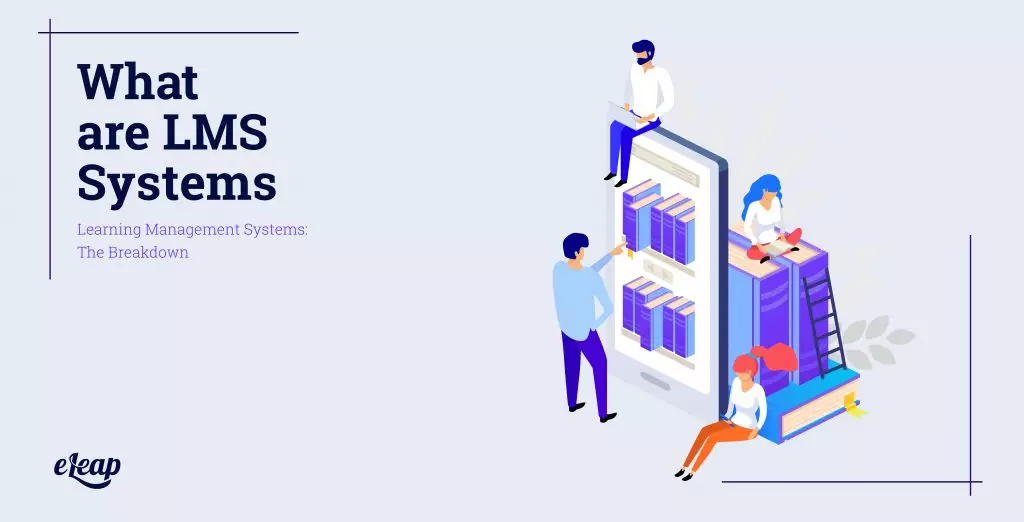 What Is It: LMS Systems and Common Features
No matter what your usage of the learning management system, you want certain features that will enable ease of use. You want to ensure that your training system will satisfy your education goals and be aligned with your L&D strategy.
We have created a list of key features that we believe every learning management system should offer:
Customization, branding, white labeling
Custom eLearning course development and a robust library
Ability to create your own online courses in various media formats, including:

Audio
Video
Gamified content
Quizzes and tests
Text-based content

Automatic enrollment, notifications, and assessments for users
Flexible role management
Management of multiple accounts
Simple user groups and training pathways for customized training
System integration with Single Sign-On, APIs, and IP restrictions
Compatible with multiple device forms
What Is It: LMS Systems and Finding Your Ideal Option
With a basic understanding of the definition, usage, types, and features of learning management systems, you can find the best option for your company. With hundreds of different options available, it can still be daunting to choose the right software. However, if you follow the right path, it becomes simpler:
Define your desired outcomes. Do you need to deliver professional CE or just mandatory corporate training?
Do you need granular control over every element of the platform for security reasons?
Could you benefit from the flexibility of a cloud-based LMS or do you need an on-premise solution?
Do you want a free, open-source package? Do you have the in-house IT talent required to install and customize it?
Ultimately, more and more organizations are finding that a cloud-based, SaaS-focused LMS delivers the features and capabilities they need.
Resources – Additional information?