Using eLeaP to Build Employee Engagement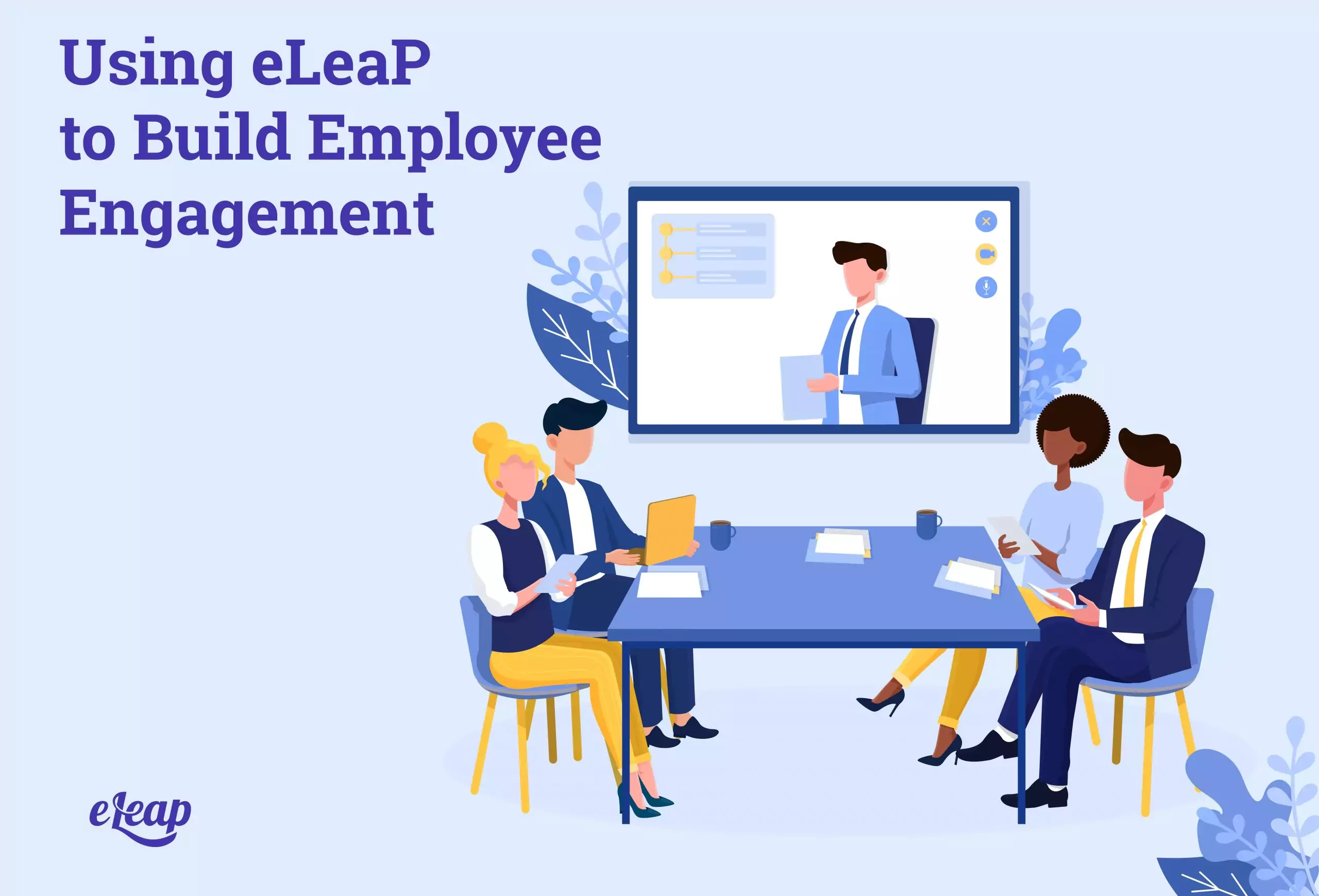 Employee engagement – it's a critical metric. It speaks volumes about your company's culture, its ability to retain top talent, and even its ability to compete in the market. Increasing employee engagement is vital, but how?
There are many considerations for improving employee engagement. However, one asset you may already have on hand (or be in the market for) is your learning management system (LMS). In fact, eLeaP offers many important ways that you can improve employee engagement, increase information retention, and upskill your teams. In this post, we'll touch on some of the ways to use eLeaP to build employee engagement.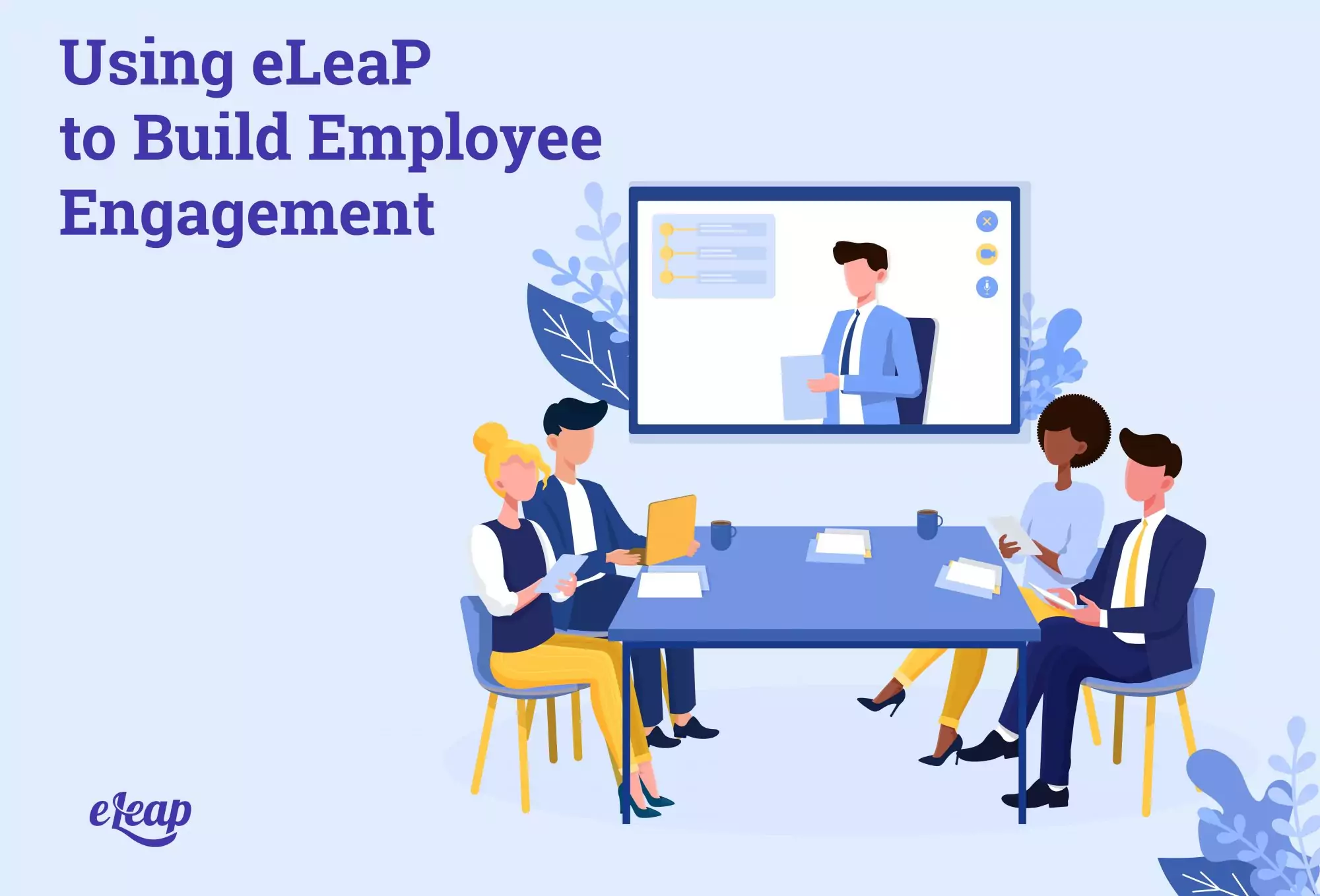 Quality Content
Content is of paramount importance. After all, the content in your LMS is what will teach your learners. It's the embodiment of what they will learn. If its lacking in quality, then your learners won't get the experience they deserve and may not be able to master what's being taught.
At eLeaP, we offer over 1,300 pre-built courses. That includes thousands of video training courses, as well as other content ranging from health and safety to PC skills to leadership and supervision. Of course, our content is also of the highest quality, designed to ensure that your learners benefit from accurate, engaging training.
However, our content offerings don't stop with the courses we include within the eLeaP framework. We also empower you to build your own content with our simplified content builder. Use virtually any type of file you like, import content from other systems, and create branded learning-focused content that your employees need to succeed.
If you're interested in generating another stream of revenue, you can also monetize the content you create. eLeaP makes it simple to brand custom content and then sell it to other organizations to benefit their learners.
Go Interactive
As mentioned above, eLeaP allows you to import most file types and additional content from other sources. Focus on images and video content here – interactive content is deeply engaging, far more so than a wall of text that learners must wade through to get to the "next" button at the bottom of the screen.
Images can be used to help break up text while conveying ideas in concise ways. It might require an entire paragraph to communicate the message of a single image. This can help improve learners' ability to grasp deeper, more subtle meanings within your content.
Video can do even more. There's a reason it's the most sought out type of content online. Videos are engaging, informative, entertaining, and easy to customize. Creating meaningful, accurate video content on your own also doesn't require much of an investment in hardware today – a smartphone and the right lighting can be all that's necessary to jumpstart your learners' progress and ensure better engagement.
Worried that you lack the time, resources, or experts to create content for your learners? eLeaP offers a full development team capable of creating interactive courses delivering voiceovers for animations or even creating powerful video content that spurs success for your learners.
Connect Your Learners
Humans are social creatures. We tend to learn better in groups. We also feel better when we're learning together as a group. At eLeaP, we understand how critical that sense of connection with others is to not only our ability to learn and retain information but to engagement. That's why we make it simple for you to group your learners as you see fit.
Our user and organization management tools make it easy to customize every aspect of a learner's experience. Our smart assigning feature allows you to auto-assign users to groups, and it's just as easy to create teams. However, it goes deeper than just lumping particular learners together. We let you:
Create specific user groups
Assign specific trainings to each group
Match users to groups automatically through profile data
Create microtargeting for specific courses
Create targeting for specific user groups
Create specific training paths for groups or individual users
Ultimately, it's all about fostering better access to information, better retention, and a better sense of connectedness with others.
Customize the Learning
While there are some instances where one-size-fits-all training is necessary – mandatory corporate training, for instance – it's not always the best option. That's particularly true when it comes to increasing employee engagement. Customized learning offers many benefits, including increased engagement.
Customized learning offers the ability to tailor training to an employee's unique needs, strengths, and weaknesses. It can also empower them to follow a specific career path, upskilling along the way to prepare themselves for higher positions.
At eLeaP, we understand how critical it is that employees can pursue more rewarding positions over time. We built in the ability to create a wide range of custom learning paths, from professional CE to closing skill gaps, to personal development and everything in between.
Use Reporting to Your Advantage
eLeaP offers powerful reporting capabilities that allow you to delve into the learner experience in many ways. You can see metrics like performance, engagement, duration, and so much more. That information can then be used to further customize learning content to deliver an improved experience in critical ways that speak directly to a particular learner's results.
Our reporting tools make it easy to see high-level details and metrics at a glance. Or you can delve into individual learner metrics to examine specifics. You can also automatically compile information to save time and hassle while still gaining access to these crucial insights.
Build Engagement with eLeaP
Employee engagement is a critical measure of success. And, while there are many ways to improve engagement, your LMS may be one that you've overlooked. Whether you're in the market for a new LMS, or you're already using eLeaP, we offer the features and capabilities necessary to improve engagement across your entire organization.