The Most Important LMS Features for 2021
With 2020 having wound down, it's time for business and organization decision-makers to plan for the next year. One decision that more and more people will need to consider is their learning management system (LMS). With the lessons 2020 taught about digital connectivity, it's more important than ever that organizations have the latest LMS platforms required to support their people, whether that's in the office or remotely.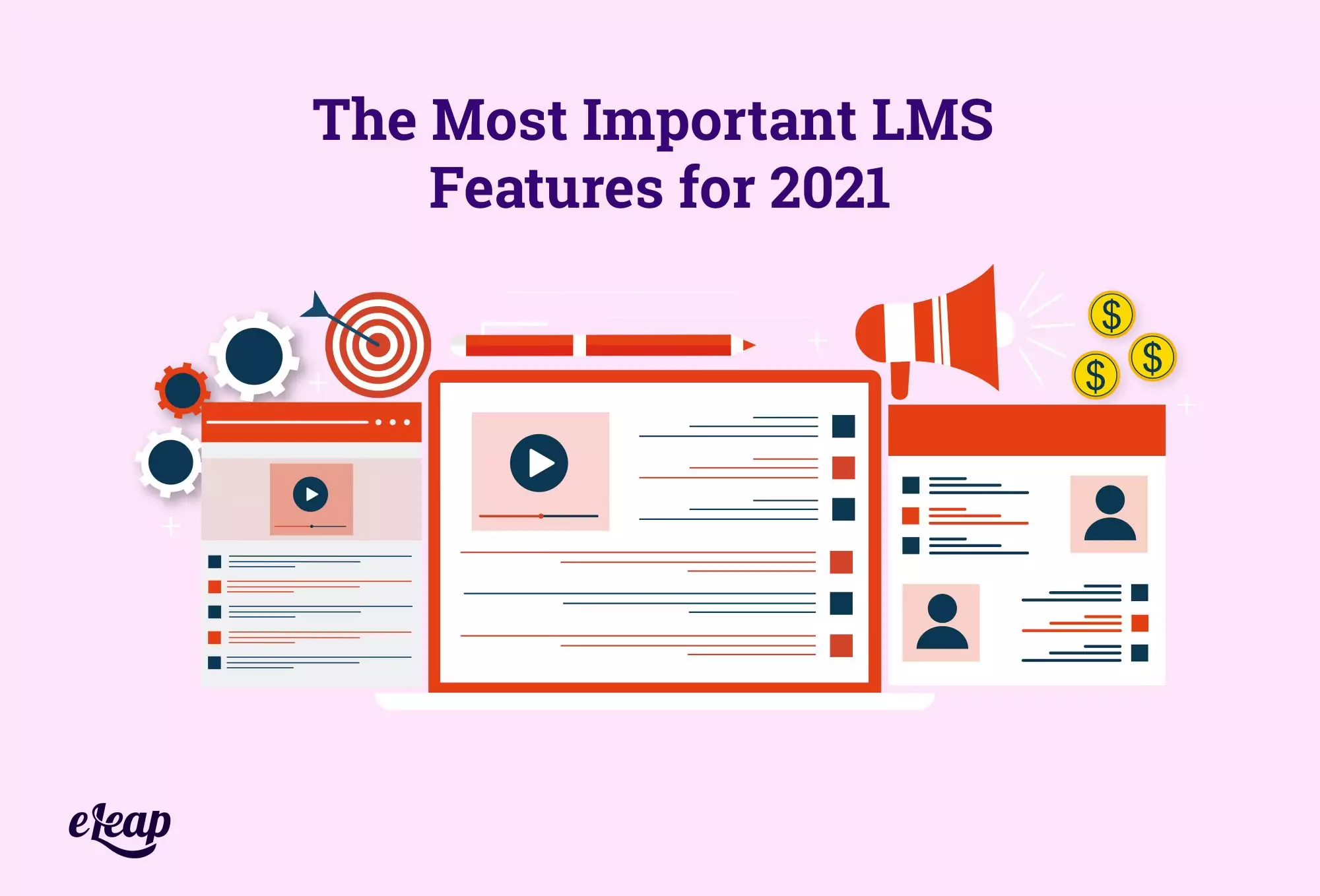 Nevertheless, it can be challenging to choose a learning management system. What sets one apart from the others, particularly today? In this post, we will explore some of the most important LMS features for 2021.
Remote Capable
While some businesses have started moving back to in-house operations, and no doubt more will do so as the impact of COVID-19 winds down, a significant number will not. The benefits of remote work are simply too great to ignore. For that reason, it's important to ensure that the LMS chosen supports remote learners.
Many organizations chose to suspend training activities or limit them to only what was necessary for government and industry compliance. However, that is not tenable long-term. Businesses must be able to provide mandatory corporate training, professional CE, employee upskilling, and other types of training even when those employees are working from home.
Content Libraries
It is increasingly critical to choose an LMS that offers access to robust, well-developed content libraries. This includes topics like workplace safety and human resources-related topics (sexual harassment, diversity training, etc.), but it also includes many others, such as:
When comparing content libraries, it's important to answer a few critical questions, including:
Does the content support our learning needs now?
Do the content libraries speak to our needs in the future?
Do the content libraries support all of our required training types?
Content Type
When considering LMS features for 2021, content type should be near the top of the list. Years ago, all text-based content was acceptable. Today, learners expect and deserve so much more.
Video content is a must-have. It is tremendously engaging and ensures much better information retention than text-based content. However, don't stop with video content. Look for:
Game-based learning
Team-focused learning
Group learning options, such as forums
Mentorship-style learning options
Mobile Is a Must
Before 2021, mobile-friendly LMSs were becoming more popular. Today, though, they're a must. This is particularly true considering the number of employees still working and learning remotely.
Mobile-friendly learning management systems do something pretty amazing – they make it possible to complete courses, quizzes, and modules from anywhere, at any time. An employee can complete a quiz while sitting on their back porch. They can watch training videos while riding the bus.
It's incredibly empowering and opens up many new avenues. When learning is no longer tied to the workplace, employees feel empowered and encouraged to pursue additional classes. This can lead directly into closing skill gaps, personal development, and learning new knowledge that can prepare them for higher positions down the road.
However, it's also important to ensure that any mobile LMS you choose is device agnostic. It should deliver the same experience whether your learner is using a smartphone or a tablet, a laptop or a PC, an Android, or an iOS device.
The Right Dashboard
When most people think about the LMS dashboard, it's from the organization's perspective. They're thinking about how easy it is for HR to track courses completed, monitor certification paths, and the like. However, it's also important to think about things from a user's standpoint.
For the LMS dashboard, make sure that it offers a simple, intuitive interface. Users should easily be able to identify courses and training paths assigned to them. They should also be able to see their progress toward completion in graphic format. An event calendar can also help keep upcoming events visible.
Supporting Materials
The right content is essential, but for 2021, businesses must ensure that their LMS delivers supporting materials to help improve outcomes, make measuring progress simpler, and better gauge information retention.
The right LMS will offer quizzes and assessments to that end. This is particularly true if taking an interactive quiz following watching a video or completing a course is required to receive credit. However, practice materials can also help, particularly downloadable content that can be printed out or used outside the learning management system.
Powerful Automation
Time is at a premium. Team members can only accomplish so much within a given span of time. However, time-consuming, mundane tasks often take up an inordinate amount of time. Automation tools allow HR and training specialists to "set it and forget it" when it comes to many of an LMS's features.
From automated user assignment to groups, to managing roles and permissions, automation saves time, hassle, and money. It frees up a business's specialists to do what they do best, in other words. However, not all LMSs offer much in the way of automation, so decision-makers are urged to dig deeper than a slick one-sheet or digital flyer and touch on details that speak to questions about automated functionality.
Being Social
Finally, social connectivity within an LMS has become very important. Again, this comes directly from lessons learned during the 2020 pandemic. Remote workers need additional support to feel connected to their coworkers and managers.
Social networks offer the connectivity and support needed. Depending on the LMS, businesses can design their own chat channels or forums, or they can integrate with other software through the LMS's API. However it is accomplished, making sure that employees have social support and access to peers is critically important.
Making a Decision
Many of the critical features for LMSs in 2021 stem from the ongoing evolution of technology. However, many more are directly related to the greater role of remote working, and the unique needs of remote workers when it comes to learning and development, as well as social support.