LMS Content Management: How to Use Employee Training Analytics to Curate Future LMS Resources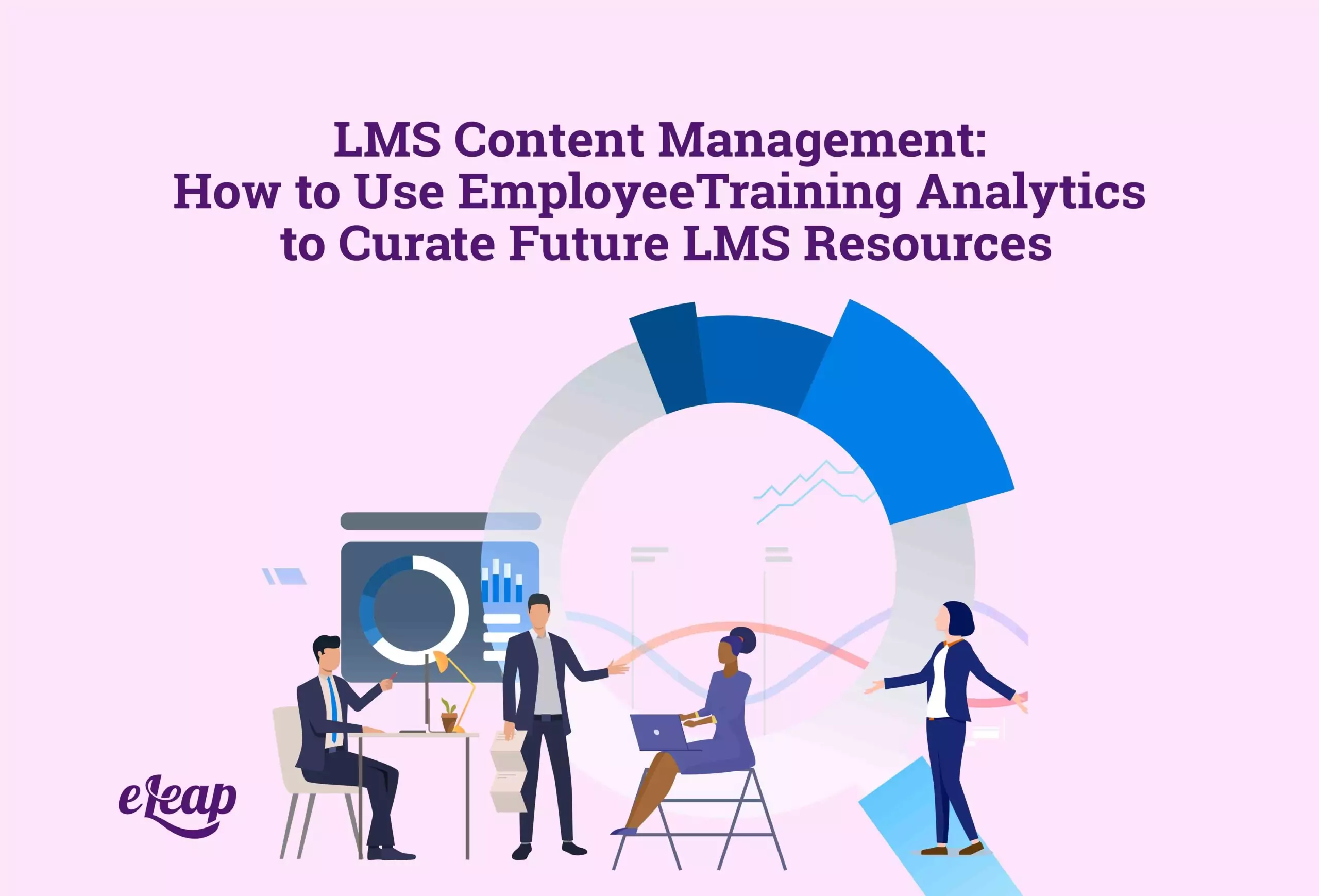 Training analytics are monitored to ensure that new employees (or existing employees training on new processes/procedures) are on track with learning and will be ready to step into their job role and execute what they've learned quickly and effectively. Monitoring can also give organizations the insight that they need to create future resources for their eLearning platform.
Historically, performance and proficiency were measured after the fact—performance reviews and post-training quizzes provided a benchmark for where employees stood, as well as how far they'd come. While that's all useful information, what's even more valuable is where the employees are going. In that regard, it's important to utilize your training analytics and metrics to see what you can add to your LMS to help them take their career further.
Companies of all kinds, including nonprofits and educational organizations, already utilize their LMS to track the progress of employee training, so it's not far-fetched to take it one step further and use those progress reports to build your future eLearning courses and training programs.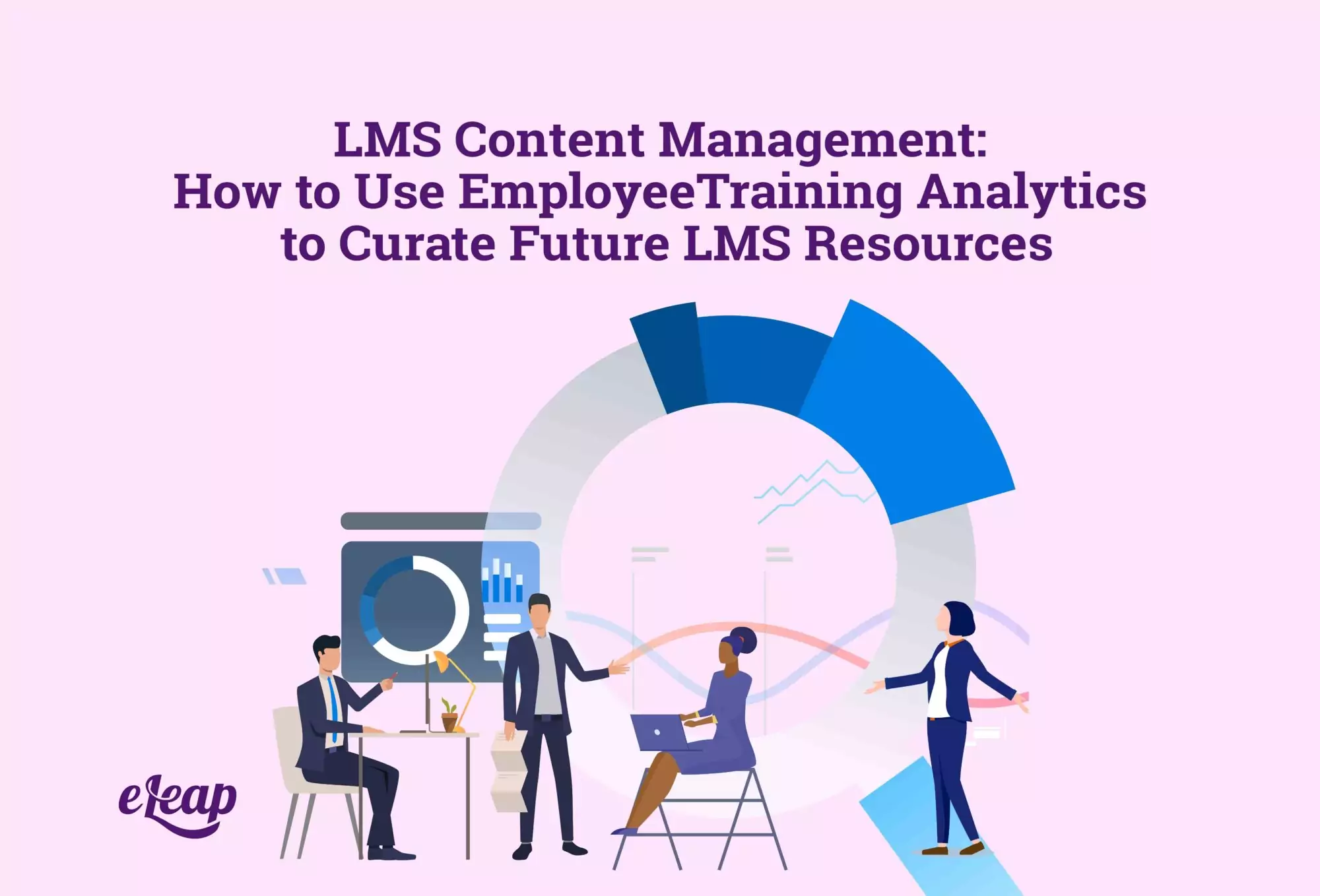 Why It Matters
The biggest concern for organizations is the ability to keep their employees educated and help ensure maximum efficiency and job competency. This allows employees and organizations alike to achieve their goals in a timely manner and increase the success of the business, starting with its most basic assets: the employees.
Employee education and training are one of the best ways to invest in your business and your employees. However, if the resources that you're offering aren't up to snuff, you're going to miss the mark on training and informing your employees. Monitoring progress ensures that employees are not only currently growing and that they have grown since they started, but that they will continue to grow in their role into the future.
From Reviews to Previews
Annual or semi-annual employee reviews are out and periodic check-ins are in. Also trending right now is the proactive approach to performance and learning management: previewing an employee's potential growth and tracking how they will get there using modern LMS resources. In helping employees create these paths, you will be able to collaborate and acquire all the information that you need to add to your eLearning platform so that your employees can meet those growth goals.
Previews can help teams plan ahead instead of taking a reactive approach to potential issues that arise. Organizations have always taken the time to sit down and see where employees stand—now you need to take the next step in seeing where employees are going. This will help you provide better learning and development opportunities because you can anticipate the needs of each of your employees better than with the traditional review process.
Better Feedback Means Fewer Setbacks
The main role of your LMS is to track employee progress and ensure that they have the appropriate training and education for their specific role within the organization. The best platforms will also offer timelines and strategy planning tools that allow employees to harness and reach their full potential. A top-rate LMS will also provide organizations with easy-to-use metrics and analytics reporting tools that include statistics about employee engagement, performance, knowledge retention and application, and more.
In addition to providing a necessary educational resource for your business, the modern LMS also ensures that employee issues or struggles are handled through the right avenues. This allows companies to improve the efficiency and effectiveness of their training and educational resources without having to overcome setbacks or roadblocks. The delivery of training and education is just as important as the material being covered and you'll see how quickly the right LMS improves your analytics and employee success.
The LMS will allow you to measure:
How much employees have learned
Which training modules are most successful
Which resources need tweaking
What kind of retention employees have
Whether everyone is compliant with training
Knowing these things will make it that much easier for your organization to prepare employees for the future of business. It will also make it easier for you to keep up with your LMS in terms of adding new content, updating existing materials, and ensuring that the future of your business is on track.
Taking a proactive approach to the content in your LMS is much more valuable than taking a reactive approach. How far behind are your employees going to be if they're having to go back and catch up on training that they should already have, or that you didn't realize they never got? Running a business involves a lot of different responsibilities. Leave the management of your employees' training and education to the modern technology that is the learning management system.
The Future is Hands-On
One of the biggest trends seen in the modern LMS is the change to hands-on training and learning strategies. After all, sitting in a presentation about sales tactics is great, but engaging in a group activity where you practice sales tactics in action will be much more effective. When you cultivate, curate, and monitor your LMS properly, you will see how the skills stack up when you compare classroom learning to hands-on training opportunities.
It's about creating personalized learning solutions to ensure that your employees have what they need to grow and evolve as a part of your business, not playing catch-up with training after new rules or methods have been implemented. After all, as many as 93% of all companies agree that personalized learning and training through an intuitive LMS not only improves individual performance, but it improves the performance of the organization overall.
Companies can avoid the Great Resignation, or at least prepare to recover from it more quickly, by having the best opportunities for learning and professional development. Today's employees want to be appreciated and allowed to grow in their role with the company, and it is up to your organization to deliver that with the right LMS based on the training analytics you have on hand. Contact us today for a free consultation.