How LMS Software Can Improve Your Training Program and Reduce Employee Turnover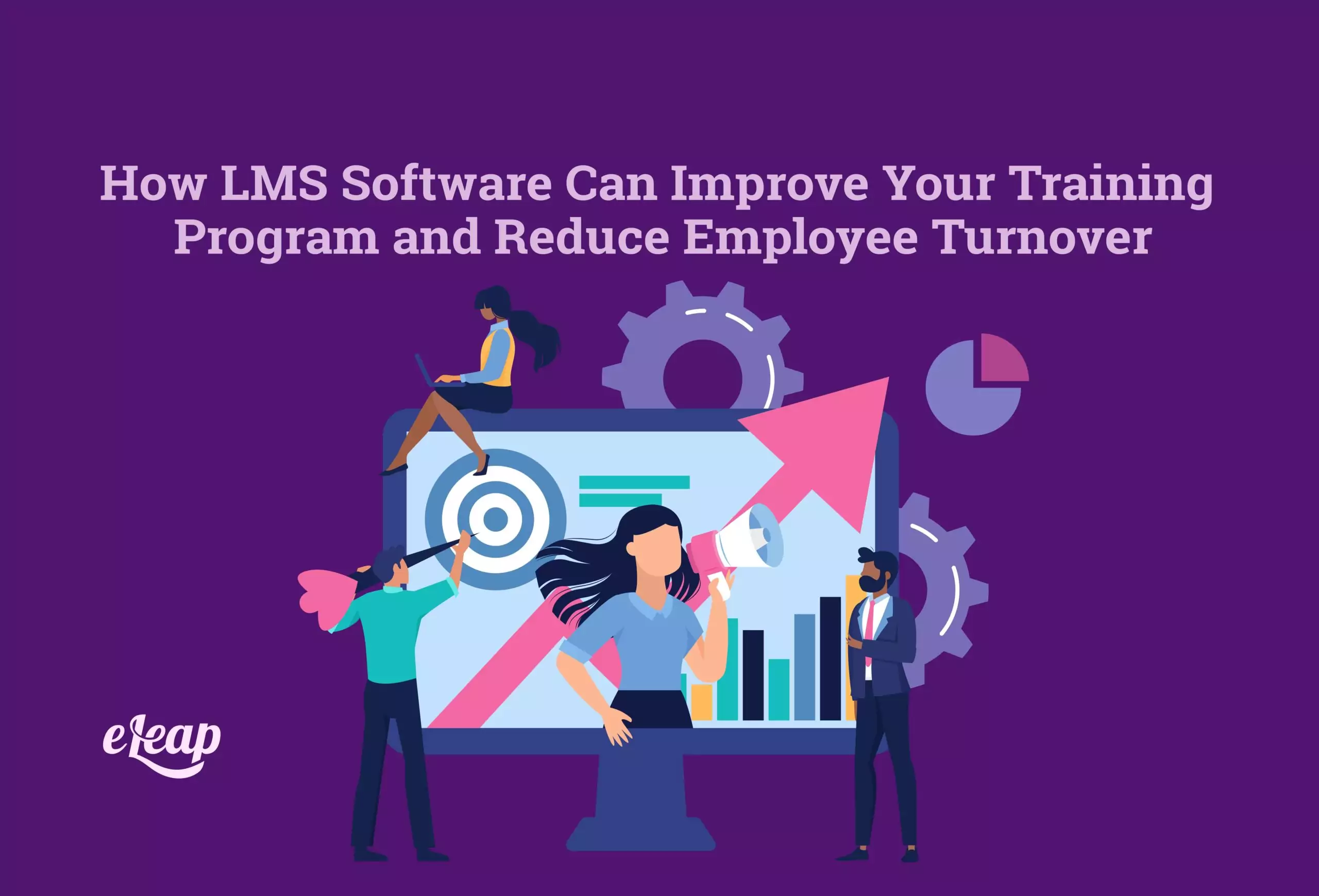 ISO 13485, CAPAs, QA requirements, 21 CFR Part 11 compliance? The list goes on for medical device manufacturers and organizations in the life sciences industry. With so many regulations to stay up to date on, it can become easy for your team to make mistakes on how they handle their records, whether physical or electronic. Not having the right training program in place can lead to more mistakes being made and can ultimately lead to frustration and higher employee turnover within your organization.
Personally, I think there's two ways of looking at this. You can use these regulations and processes as a differentiating factor and a competitive advantage or, you can yield to mediocrity and end up with the FDA micromanaging your organization. Having a robust training platform will be critical if you're trying to ensure that your employees are performing their tasks efficiently while remaining compliant with federal regulations.
While in-person training is a great thing for your employees to have a hands-on learning experience, it is often not enough. In-person training classes are expensive and are often difficult to prioritize given your employee's hectic schedules in the life sciences industry. With that being said, the best way to enhance your training program would be to supplement your in-person sessions with virtual training by using an LMS.
In this article, we will provide an overview of how a eLeaP's LMScan provide your team with easy-to-use training software that can help them remain compliant with all the regulations necessary to be aware of when completing their tasks.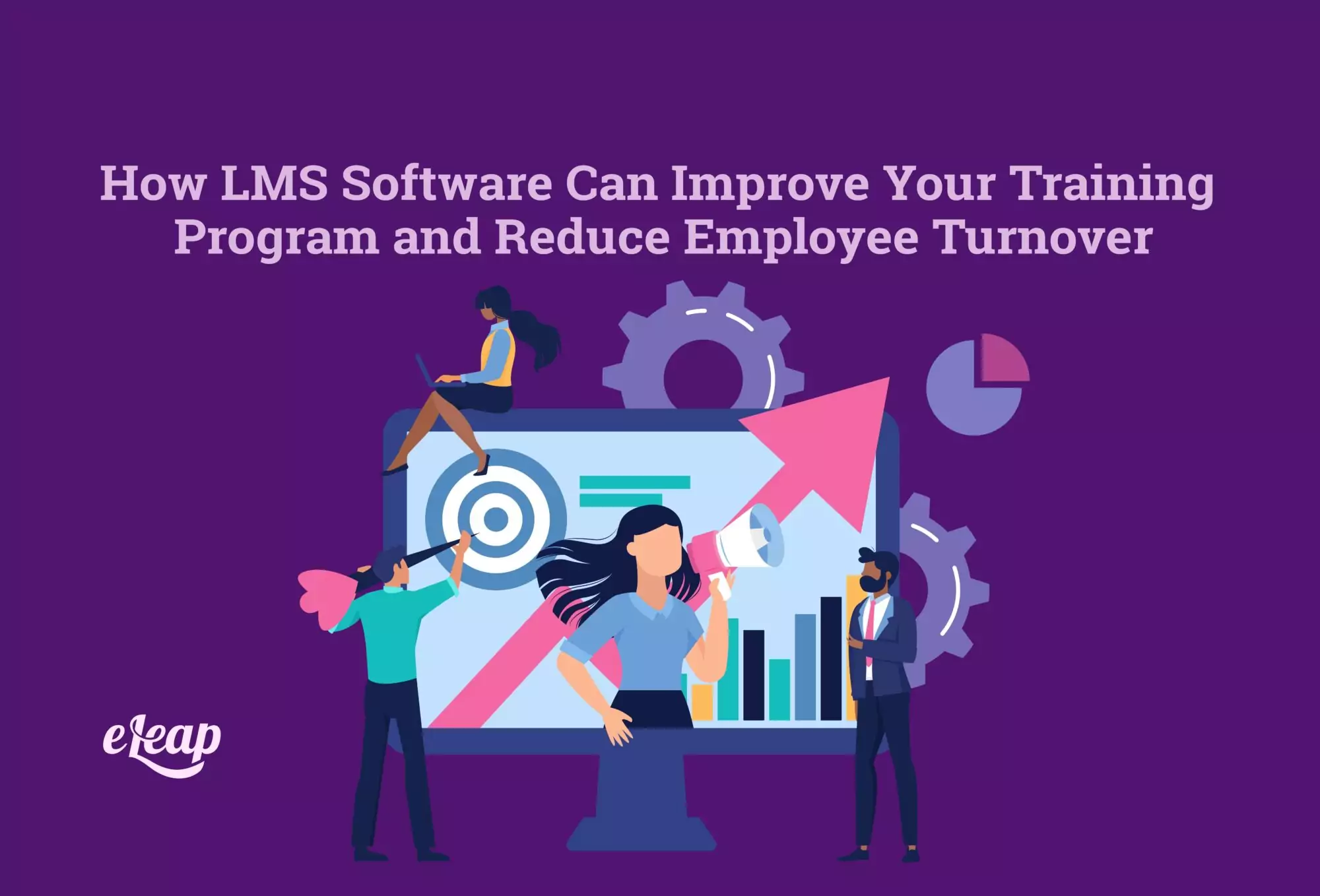 Convenience
Oftentimes, attending in-person sessions can be difficult to accomplish from a scheduling perspective. While some in-person training will be necessary, having powerful LMS software can optimize your training program allowing your employees to retain what they learn while being able to complete the necessary training at their own pace. Because cloud-based LMS software can be accessed from anywhere, your employees can get the training they need from the comfort of their home or their desk in the office without having to disrupt their schedule to attend an in-person session.
The built-in features of eLeaP's LMS platform make learning the skills your employees need to know fun and easy. With built-in features that let your workers track their progress, they can stay on top of what areas they need to improve on and can gradually learn the skills they need to know at their own pace.
Because of eLeaP's user-friendly interface, users can access courses through a variety of different file types, including PowerPoint, PDF, pictures, audio, video, Microsoft, and much more.
eLeaP's Platform Features
eLeaP's platform comes with leaderboards, badges, and rewards, to increase results and user engagement. With an intuitive interface and a gamified learning system, employees can earn badges and track their proficiency on a leaderboard making the learning process fun and engaging.
In addition to making the learning experience a game, eLeaP allows administrators to organize their courses in training paths that can cater the course material to the individual user or to the entire team, depending on which department they work in.
The eLeaP LMS also allows managers to quickly add course quizzes to analyze how well their employees understand the material. You're able to send out invitations, issue reminders in real-time, document results, collect feedback, and also start your discussion forums. With so many options to improve your current training program, eLeaP is an excellent LMS that can ensure that you're always on the same page as your team during the training process.
How Not Having the Right LMS can Affect Employee Turnover
If you're in the life sciences industry, you know how difficult it can be to retain top talent. The last thing you want is to have to look for a new team member after just hiring a promising worker that decides to quit due to the lack of proper training. Not having the right training system in place can lead to employee frustration when they're making mistakes on tasks that they were never properly trained to do.
All this frustration can be avoided by adding an LMS that allows you to design custom courses that teach your employees the necessary processes in a clear way. While in-person training can do a great job in this respect, it is often not enough without some form of training software that will allow your employees to reinforce the key skills they were already taught.
Not only does an LMS help them retain knowledge, but it also serves as a great tool to track employee progress and identify any areas that they need to improve on. If you notice that an employee is struggling to understand a certain aspect of compliance after seeing them struggle on quizzes, you can make sure to give them the extra guidance they need so that they fully understand how to perform the given task they're currently having a hard time with. This allows management to take a more hands-on individualized approach with their team members, thanks to the analytics an LMS can provide.
Ultimately, getting ahead of any potential errors and inefficiencies is the best way to ensure that they don't become a continuous problem. Being able to provide your employees with that support will be crucial if you're trying to retain the best talent. Oftentimes, those who are capable workers fall through the cracks due to a lack of proper training. eLeaP's LMS can solve this and help you keep your best workers on the team for a long time.
Summary
Now that we've gone over the advantages of an LMS, it has become clear that it should play an essential role in your life sciences organization's training program. In-person learning is great, but it can be inconvenient and not provide your staff with the tools they need to excel to their highest potential. With so many regulations and procedures that need to be done with precision, you can't afford for your employees to make mistakes that can compromise the organization's compliance with federal regulations. If you want to avoid frustration and retain top talent, consider contacting the professionals at eLeaP. They can provide you with a list of plans and options that will suit your organization's training software needs. Contact eLeaPtoday to see what they can do for your life science organization.