Best Ways to Avoid Failures with Your LMS Platform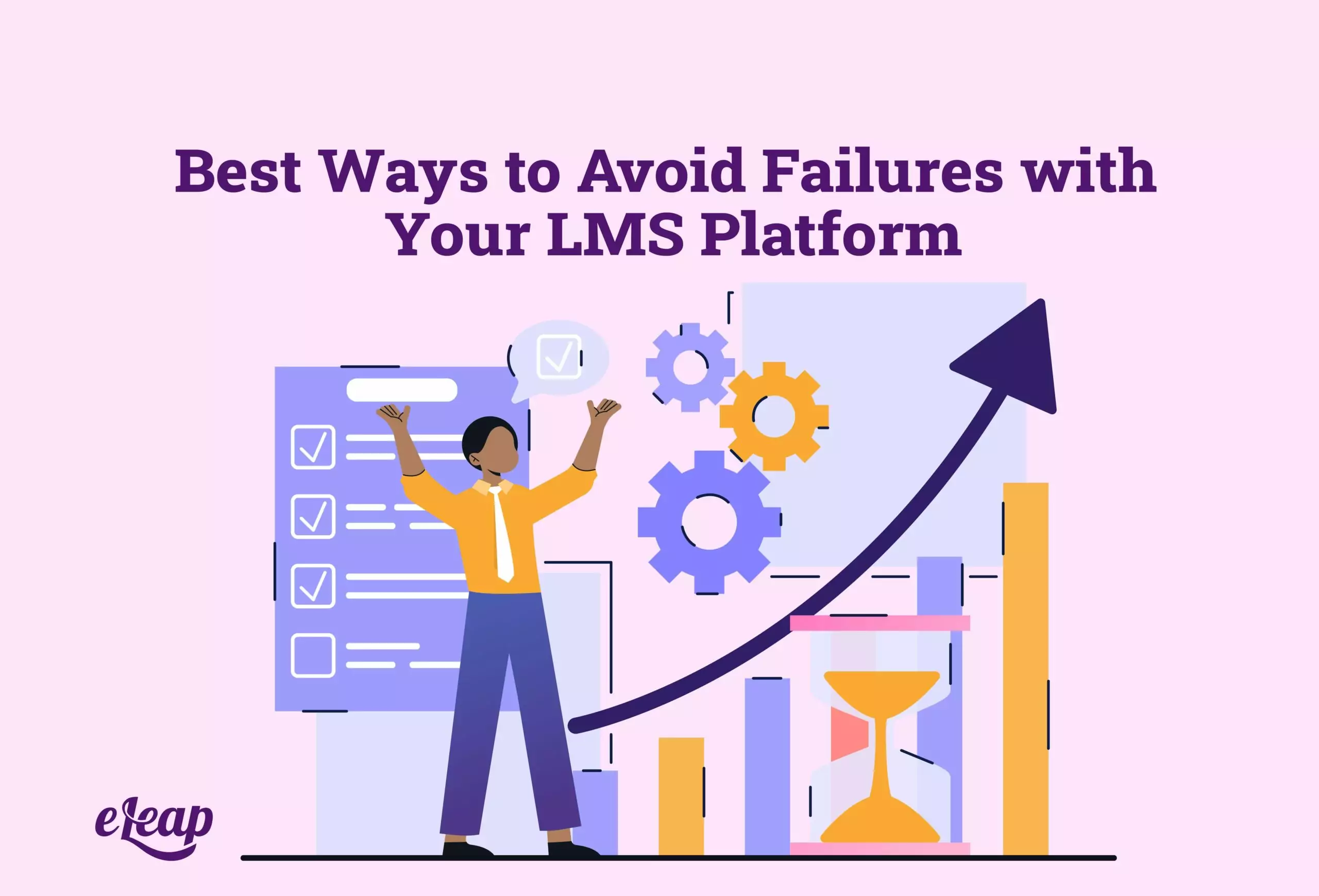 Just because your organization has a training program in place doesn't mean it's guaranteed to succeed. There is a huge difference between a normal training program and a successful training program.
In surveys conducted, 95% of corporate employees said they enjoyed their training, but only 37% reported an actual understanding of the material. These types of numbers prove that many organizations' training platforms are highly inefficient. This can end up being a very costly mistake.
A failed LMS or training program means wasted resources, opportunities, time, and money. Additionally, this can cause future hits to the budget if third-party experts must be brought in to help employees with an onboarding process.
To understand how failures happen with training courses, you must be familiar with what causes these failures. These are the primary examples of when training has failed.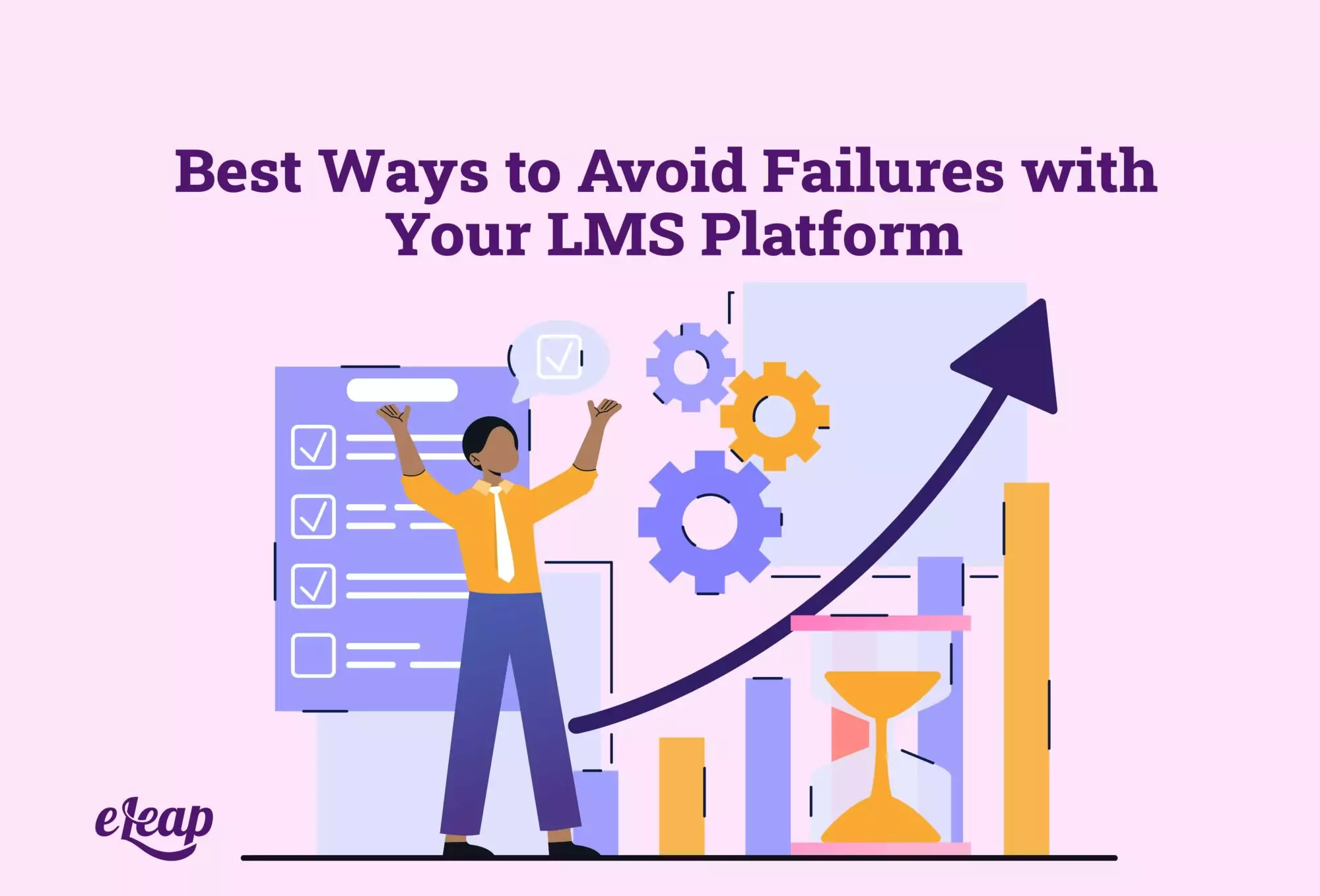 When Do You Know Training Has Failed?
The following signs are good indicators that training has failed an organization:
The objectives and goals for the training are not met, and employees fail to benefit from the courses they participated in.
The course material doesn't seem to have relevance to the employees.
There is a clear disconnect between the training and actual job situations.
The knowledge that was gained cannot be applied in real-life situations.
The investment made in the training program isn't paying off.
Shareholders in the company don't find anything about the training program useful.
Personal goals and training goals are failing to be met long after the training is over.
If you want training to be successful, the approach to the development of the course must be systematic. These are some of the most common reasons training fails, and how to overcome these issues.
Reasons for Failed Training and How to Correct Them
Use the following list as a guideline for making changes to your training program. Common reasons for failure are followed by potential remedies.
No Groundwork
Beginning your training program's development without a firm understanding of your end goals is a surefire path to failure. You need purpose, objective, and a clear end result when you craft your training program.
Knowledge regarding specific skill sets must be understood in order to provide a roadmap to this knowledge. This is the only way to build a course that efficiently addresses the required skills for a corporation.
You must first start with a baseline analysis of what should be included in the course material. Data must be gathered in order to study and craft the most efficient course.
One of the best ways to do this is by developing a beta platform that your employees can test. The knowledge gained from these beta platforms will lead you to develop your final platform. Use feedback from testers and employees to make the necessary changes to build the perfect training program.
Setting Goals Too High
Any goals you have for employees must be reasonable and achievable. Making your demands too high can lead to failure more often than not.
There's nothing wrong with having high standards, but you need to be realistic in your goals. Using a more focused approach will lead to crafting a more efficient training program. Don't get too overzealous with your program and overload employees with information.
For example, if a course is teaching your employees how to use a certain type of software to engage with clients, only relevant information should be used. There's no need to include the history of the software, who invented it, how many versions there have been, and how many awards its won, and how much it costs.
This is not relevant to your training and will end up overloading employees with useless clutter. There is no reason to go overboard when it comes to the details of your training modules.
A lesson with only the most relevant information will solve this issue. Focus on the goals of your company and match the content of the course to align with your goals.
If you feel the information like the type described above MUST be included in the course, use a separate lesson that doesn't have as much emphasis. LMS platforms allow you to craft modules based on importance. You could even make modules with extra information optional for employees.
Boring Content
Having uninspiring or boring content as part of your training program can be a real killer. If the content isn't informative and exciting for your employees, they will not engage and most likely have a difficult time taking in the information.
When learning is turned into a chore, it leads to very poor outcomes. Employees will either not learn the material at all or learn it in a way that leads to them going through the motions. This will lead to lackluster performance in the end.
One of the most effective ways to correct this issue is to make your course material more engaging. But how do we do that?
If you read previous articles, we discussed trends to include in your LMS platform. Things like gamification and implementing VR/AR into your course can be highly effective ways to engage employees.
Include things like badges, certificates, awards, and other highlights in your training program. This will breed friendly competition between employees and make it a contest.
For many learners, this gives them incentives to have a better understanding of the material. This almost always leads to higher levels of comprehension for students and employees. The new generation of corporate workers especially thrives in these types of environments.
In order to avoid failure, you must take a proactive approach to your LMS and analyze the new class of corporate employees. The average student entering the workforce already has endless amounts of information at their fingertips and has most likely engaged in activities or some type of learning that rivals the daily activities of your organization. This generation needs to be challenged, and using an efficient LMS platform can be the perfect way to accomplish this goal.