Making the Switch to Online Training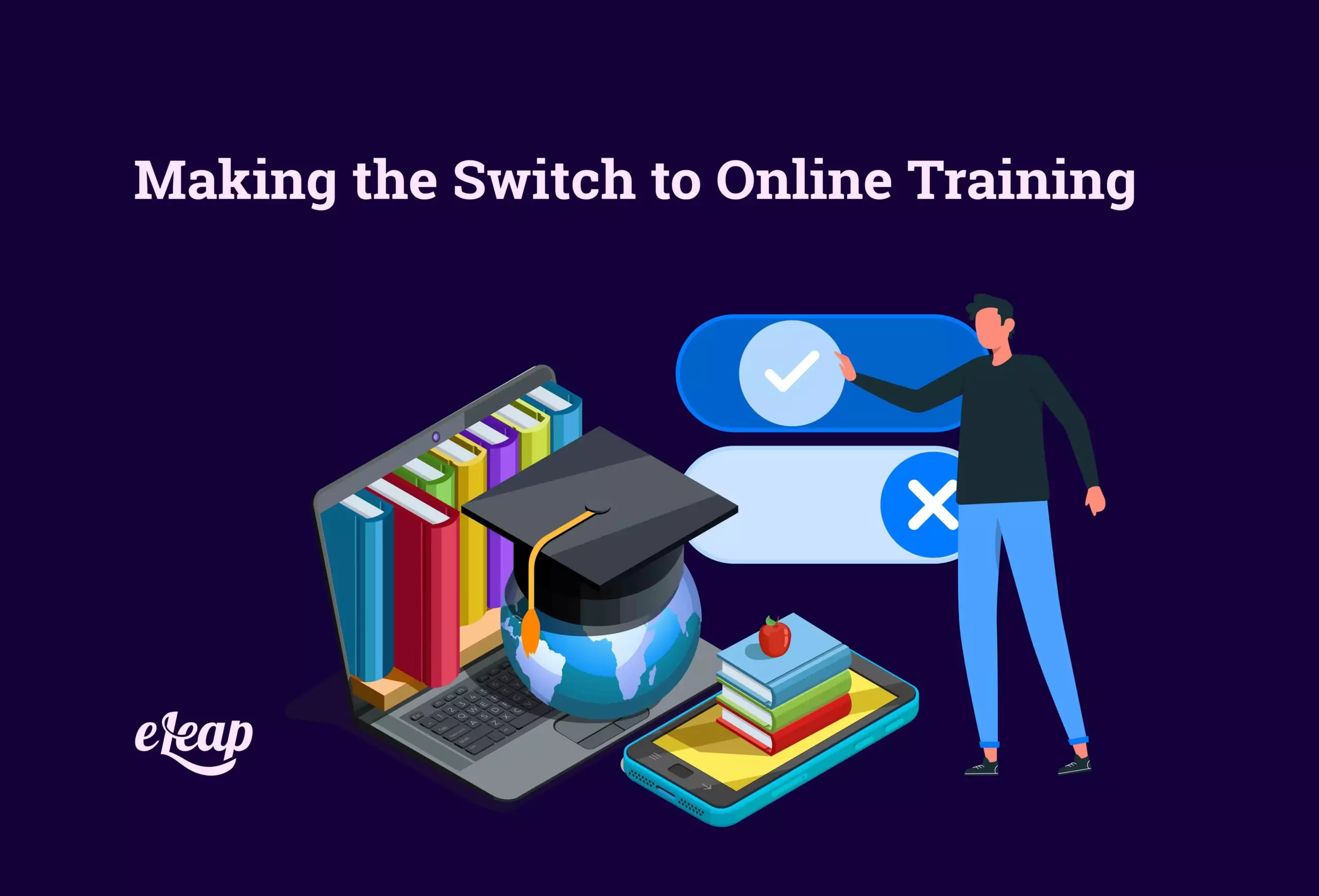 Training is a crucial part of any organization's success, but when was the last time that you thought about how it would be delivered? Whether it's internal corporate training or external client training, moving all your content into digital formats has been challenging. The biggest challenge comes down to two things:
What are you going to use as a platform?
Where will you host it?
If you've been thinking about pulling the trigger on completely moving to online training, this article is for you.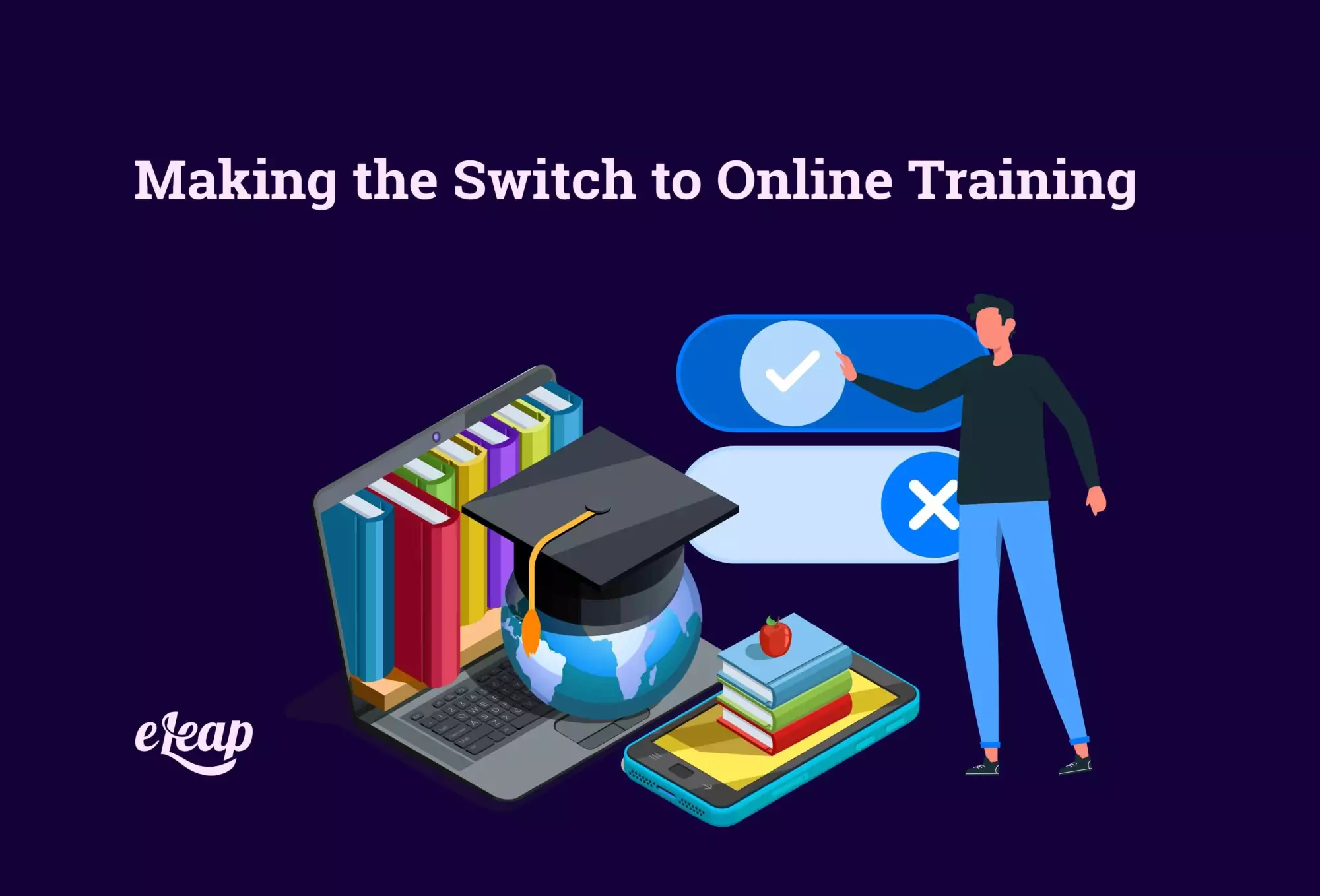 Making the Right Decision: All Things Considered
In today's world, there are many options available for hosting your training program. You can go full video using webinars, webcasts, virtual classrooms, and others.
However, these solutions can limit where people access the learning material they need due to network bandwidth restrictions. For example, if someone only had one computer at home with no internet connection, or their workplace didn't have enough bandwidth to stream videos, then the solution wouldn't work.
This is why we recommend looking at offering multiple delivery methods and expanding your options.
So now you know what type of technology you want to deliver your courseware through, the next step is to choose which Learning Management System (LMS) you'll use. As mentioned above, most companies offer various types of technologies to meet different user needs, while others may not yet provide this option. Below is a brief list of some good starter platforms to use and other services that may be helpful:
Options of All Sizes
Adobe Connect Pro Live Presentation Platform
Offers live presentations via phone lines, desktop sharing capabilities, screen recordings, whiteboards, slideshows, chat rooms, audio recording, screen capture tools, and more.
A powerful tool for delivering large group sessions over VoIP, GoToWebinar allows users to join meetings virtually without having high-speed Internet connections. It also provides excellent support for HD streaming, instant messaging, screen annotation and collaboration features, file transfer capability, and much more!
Easy way to share screens, applications, documents, and more between attendees. Users get real-time visual updates and control during the meeting. They can take advantage of application sharing, data synchronization, clickable URLs, and integration with other services offered by Cisco Systems Inc.
Zoom Video Communications
Similar functionality to Google Hangouts, Zoom offers free unlimited calls, video, and voice chats, mobile app compatibility, auto attendants, dial-ins, conference calls, and voicemail service within its cloud-based platform. It also includes 1 GB of storage per account.
A powerful workspace management tool that enables groups to communicate effectively across devices, locations, networks, and operating systems. Allows employees to see each other's faces even when working remotely and gives them the ability to raise questions, update statuses, view calendars, search for shared information, create new events, start tasks, brainstorm ideas, and more.
An educational portal designed specifically for students who wish to learn anytime, anywhere. With LearnHub, learners can select courses from a range of subjects, institutions, and categories. Then simply log onto the site to gain full access to thousands of courses. Learners can sign up for both paid and trial accounts. Subscribers can enjoy great value discounts and special deals.
Designed to help teams quickly understand complex concepts, collaborate seamlessly, and visualize big data sets, Socrata Spark helps improve decision-making by providing easy ways to explore, analyze, visualize, report, and discover insights. Features include built-in analytics, reporting dashboards, interactive charts, customizable reports, integrated social media feeds, and more.
Blackboard Virtual Campus
Provides flexibility for instructors to present materials in numerous ways. Instructors can record classes for later broadcast, distribute recorded lectures, post assignments and discussions, collect feedback, and more. Students receive notifications when class reminders go out, and they can participate in discussion forums.
Canva Collaborate & Share
Design templates, infographics, posters, flyers, worksheets, quizzes, flowcharts, surveys, and forms in minutes. Use drag and drop editing to customize elements and add images. Create attractive designs that look professional with hundreds of professionally designed templates.
Salesforce Community Cloud Applications
Built entirely on the Force.com platform, this comprehensive suite of products makes sales reps' jobs easier. From lead generation to closed orders, the apps let customers track progress and performance. All data stays safely behind the company firewall with no risk of loss or theft.
An open-source community for entrepreneurs, small businesses, brands, and agencies interested in marketing automation. Build custom landing pages, automate emails and follow ups, manage leads, build customer profiles, run A/B tests, and integrate with third-party products.
One of the largest business networking sites on earth, with millions of professionals connecting every day. You can find job openings, recruit top talent, connect with partners, develop personal relationships, increase visibility, promote yourself, establish credibility, showcase expertise, expand reach, find clients, find co-workers, launch a career, and lots more.
Keep notes organized and accessible on tablets, phones, desktops, laptops, and Macs. Easily sync notebooks across devices, share notebooks privately or publicly, tag notes, assign checklists, attach pictures and attachments, embed PDFs, send notes directly to specific contacts, and set expiration dates.
Top global universities come together to make massive open online courses (MOOCs). These university-level courses are taught by experts and are often required curricula. Take courses ranging from Computer Science to Business Administration, Humanities to Engineering, Health Sciences to Law and Social Sciences. Many colleges and employers require a credit hour for graduation.
While each of the platforms mentioned above is efficient in certain areas, if you want to take your online migration seriously, there's only one practical solution. eLeaP provides a robust and easy to use enterprise learning management.
With eLeaP LMS software, you'll have the following tools in your arsenal:
Comprehensive training management
Automated reporting
Advanced tools
The ability to sell courses online
Business course library
Multiple types of content for your courses
24/7 customer support
Quick and easy deployment takes minutes and not weeks
You also get a satisfaction guarantee with eLeaP. If you're not satisfied with what eLeaP does for your organization and training program, you'll get a full refund.
When you want a comprehensive platform that provides all of the customizable solutions you need, look no further than eLeaP. Currently, there's a 30-day free trial available and an option for a live demo. You have everything to gain and nothing to lose!