How To Choose A Learning Management System With a Limited Budget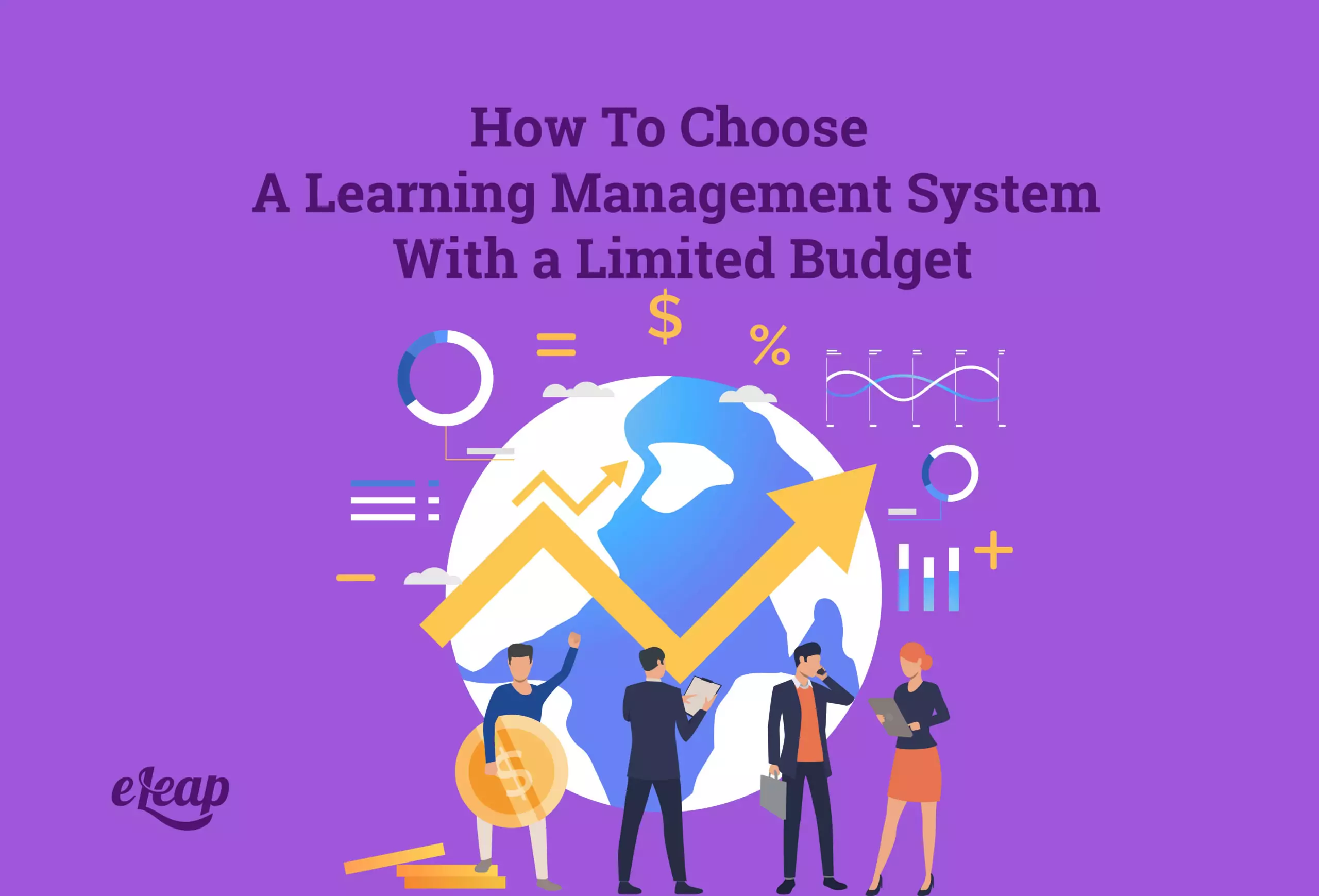 Choosing the right Learning Management System is a tricky task, even if you have a big budget. For small organizations or those with a tighter budget, it can be even more difficult. But even those with less money to spend can afford an LMS that meets all their needs if they know what to look for and what features to prioritize.
When choosing the right Learning Management System, organizations must carefully evaluate how much they must spend, their needs, and the LMS vendors they choose. A budget-constrained organization may have a harder time affording an LMS, but that doesn't mean it isn't possible. That being said, caution should be taken. Your organization could face disaster if you choose the wrong eLearning tool. So, when organizations have limited resources, what is the best Learning Management platform for training?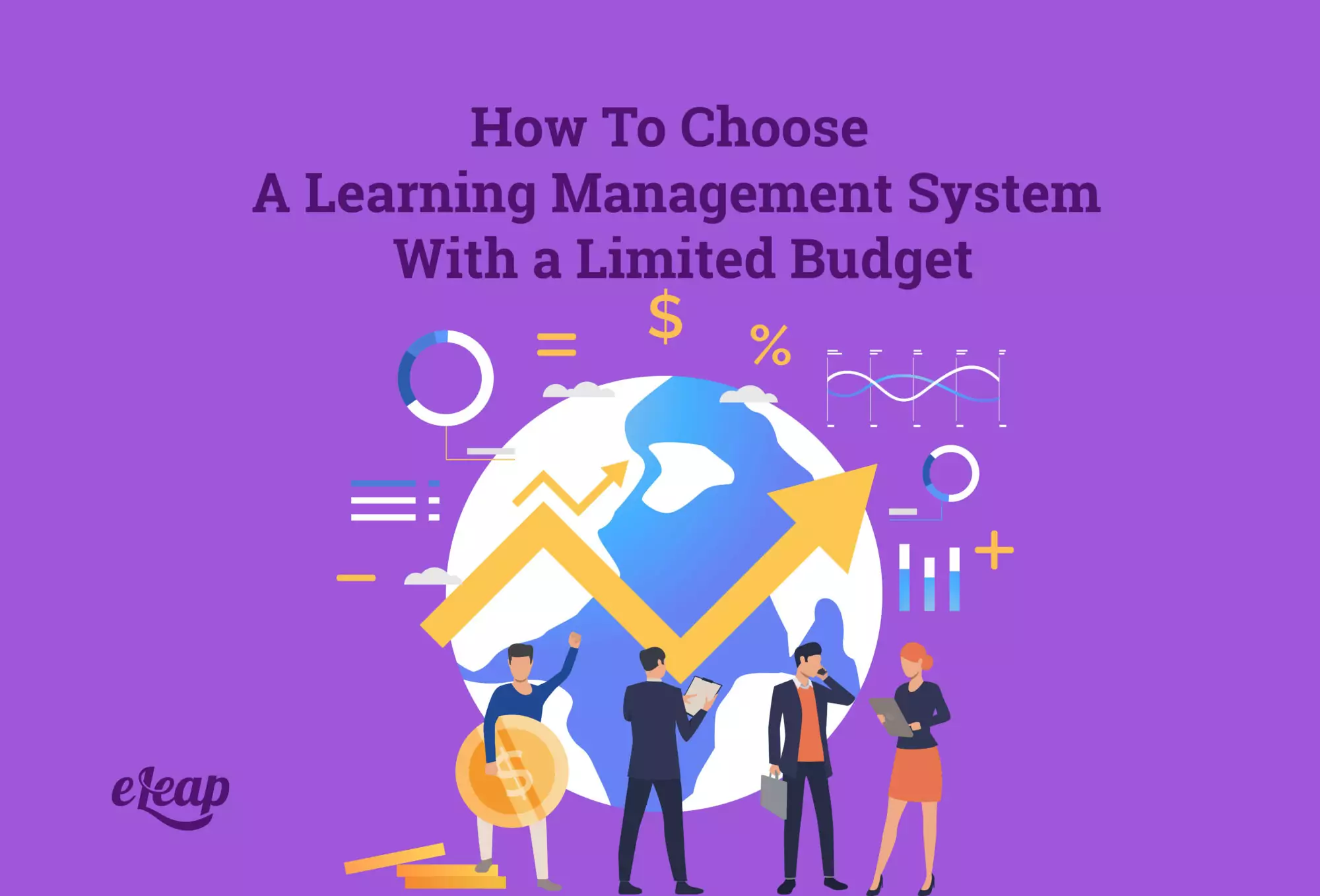 Go For an All-In-One Learning Management System and Repurpose Your Assets
By repurposing assets you already have, Learning Management Systems that are more of an "all-in-one" option can lower costs. Repurposing assets you already have in addition to this is a great way to afford an LMS. As a result of your current online training objectives, you give new life to outdated and irrelevant online training materials. Let's say your organization developed an online training course last year that included some outdated regulations. That training doesn't have to go to waste. An all-in-one LMS can be used to update training content, add new media, and make it more engaging for your learners. Consider how much money you can save if you can repurpose assets and don't have to purchase additional eLearning tools.
Utilize Online Reviews from Other Users
Once you have settled on an LMS, there isn't really any going back, particularly if you've blown your already small budget. By reading online reviews, you can avoid post-purchase regrets and choose the best eLearning tool the first time around. Online reviews can give critical insight into how an LMS performs in real-world situations, what users liked about it, and if they think it's worth the investment.
To Determine Value, Try Out Free Trials
For those on a tight budget, utilizing free trials is an excellent idea. To ensure an LMS worth your investment, try it before you buy it. Don't just go with the first budget friendly LMS you come across. You may have heard great things about a Learning Management System from a colleague or during a sales pitch, for example, but your organization has specific requirements. Tests allow you to evaluate the eLearning tool's functionality and see if it aligns with your needs. A complex LMS that lacks key features can be a huge obstacle when you need to stretch your resources.
Come Up with a Realistic LMS Budget
It's all too easy to diminish your ROI and overspend when selecting a Learning Management System. Choosing an eLearning tool starts with setting a realistic budget. After that, you can better select an LMS that suits your organization's needs.  Unfortunately, some organizations attempt to fit their ideal eLearning software into their budget by cutting resources in other areas until they threaten other operations that are vital to business. Be realistic about how much you can spend on your new LMS and account for hidden costs. Consider starting small and scaling as your business grows.
Evaluate Support Services to Maximize Resources
When you have a tight budget, support services might not be the first thing you think about. But support services should not go unconsidered, as they help you improve functionality and avoid having to hire dedicated support personnel. Basically, a good support service allows you to get more bang for your buck out of the Learning Management System that you choose. Shop around for an LMS with good support services, as this frees up your IT department so they can focus on more pressing tasks instead of dealing with the basics of a Learning Management System.
Make Use of Customizable eLearning Templates And Portals 
A lot of training content for online courses tends to be created from scratch and requires maintaining on a regular basis. However, eLearning templates with Learning Management Systems can reduce your organizations costs and time and can be used to quickly update courses. A customizable client portal is another important feature of a good Learning Management System. Customers who pay for online training can customize the content by setting up their own settings, assigning users, and incorporating their own branding.
Come Up with Client and Learner Personas
One of the biggest benefits of having a large budget is the ability to experiment with LMS features. To see which online training courses are most popular, they may offer multiple courses at once. Then they can experiment with various replacement LMSs until they find the right one. But there are plenty of organizations that are working with a limited number of resources. Nevertheless, your LMS needs to address the needs of your target market. Personas are key to profiling your target market. Develop client and learner personas so you can ensure the LMS you choose meets your needs and suits your target demographic.
Far too many organizations miss out on a good LMS because they think it's out of their budget. But no organization needs to go without a Learning Management System if they know how to shop for one properly, and what to prioritize when making a decision. Don't rule out your organization's chance at purchasing an LMS that will work well for you and suit your needs. But if you are working with a tight budget, make sure that you're careful about how you select a Learning Management System. It might take a little bit more time and effort to find the right one, but it is entirely possible to do so.