A Good Learning Management System Can Revolutionize Your Training Process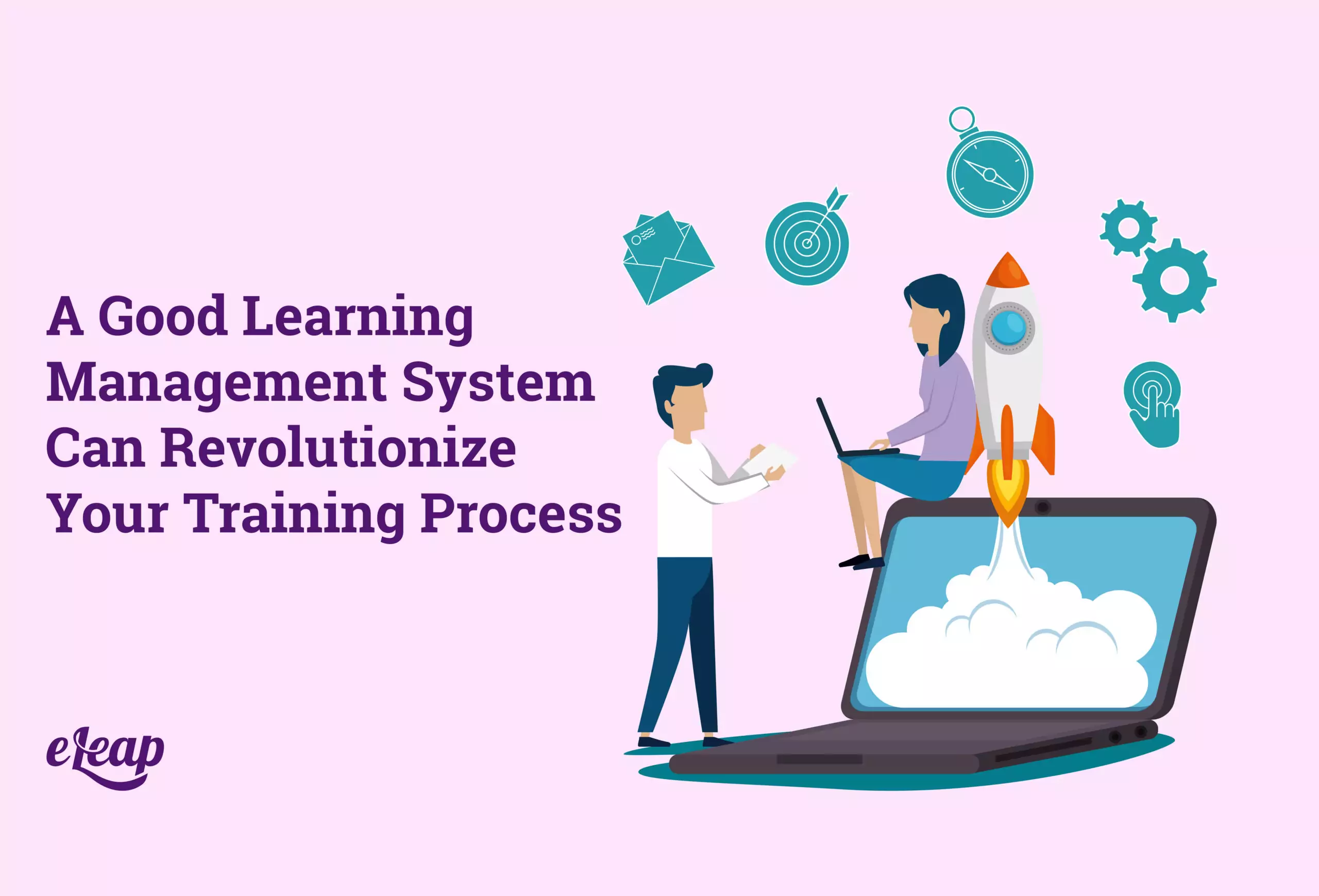 In our contemporary business world, proper and effective training requires a top-notch Learning Management System. eLearning has become a ubiquitous part of most organization's training procedures. In fact, and LMS can be so useful and efficient that it can be disadvantageous for an organization to try and get by without one. A tool like a Learning Management System is one of the best investments you'll ever make and should be available to every company. Providing your employees with professional online training with the help of an effective Learning Management System can significantly improve your organization's overall performance. An LMS can also drastically increase the return on your training investment. But how exactly can a Learning Management System revolutionize your organization's training process?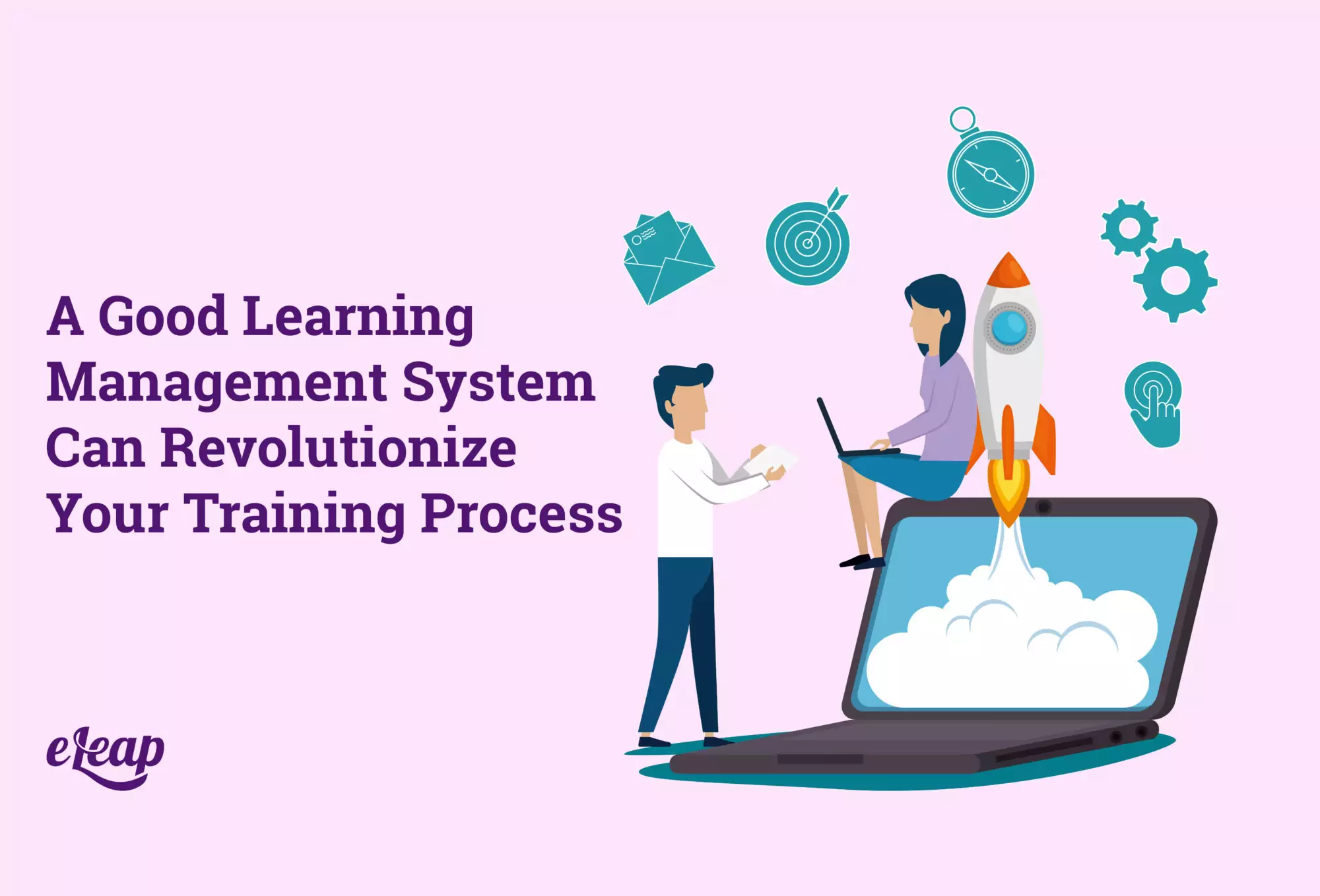 A Good LMS Provides Easy Accessibility
Using a high-quality Learning Management System means that your learners can easily access training tools regardless of where they are located. The importance of having an easily accessible and readily available Learning Management System has never been greater for companies with so many remote employees. An incomprehensible LMS, or no eLearning system at all, can seriously hamper employee growth and potential. Why? Because employees won't have the option of learning at their convenience on their own device. But with the right LMS, employees can access training on the go or from home through the device of their choice, making learning on the go or from home even more convenient.
A Good LMS Supports Collaboration
Don't forget that learner collaboration tools can (and should) be incorporated into learning management systems. Currently used apps and plugins should be able to be integrated into your organization's LMS. This can make collaboration much easier because instructors, leaders, and managers can, for instance, provide learners with access to advice from industry experts. You can use collaborative tools and integration to make your training courses more popular, more appealing, and more engaging, thereby attracting and encouraging learners.
A Good LMS Ensures Proper Compliance
Data compliance is a trigger word for a lot of employees and leaders alike. It's not typically very engaging, but it is necessary and very important. An organization can be severely affected by data compliance laws if rules and regulations are not followed by all employees. Not having access to an LMS makes it decidedly more difficult to update your employees on any changes made to data compliance. But this issue is counteracted with an LMS, as updates can be seamlessly integrated and made available almost immediately. Data compliance is critical, and failure to comply can have devastating consequences. For organizations that value adherence to data compliance, an LMS is a must.
A Good LMS Enables Straightforward Management
An excellent LMS platform makes managing courses much easier and more straightforward for all parties involved. Trainees and trainers alike should have no trouble managing their courses. Management and maintenance of courses will be simplified with the LMS. Therefore, leaders can monitor progress and provide individualized updates to learners quickly and efficiently. The faster leaders or instructors can assist learners with issues or struggles, the more effective training will be overall. You can also easily adapt and revise course content to suit your current training requirements.
A Good LMS is Cost-Effective
Investing in your organization and in your employees through a good LMS is the right decision to make. Even though they might be pricey to set up at first, it's worth the expense. You can provide employees with continuous learning and training through Learning Management Systems, which will benefit them and support their career growth and learning. If you invest in your employees, you will reap a lot of benefits for your business. Additionally, productivity is likely to improve as well as seeing an overall reduction in turnover rates. A Learning Management System is critical to retaining employees. All in all, having a cost-effective training program will ensure that your investment in a learning management system has a positive return.
A well-chosen and carefully considered LMS can ensure a balance between what you spend and what you get. Overall, your costs on learning and development will be reduced if you use a quality Learning Management System. This is partly because the cost of traditional training will no longer apply. You can save money by eliminating the need for instructors, printed materials, and travel fees. Even though the initial expense might seem daunting, a Learning Management System will prove to be a valuable investment in the long run.
A Good LMS Allows for Tracking
With proper tracking, leaders and instructors can easily monitor the progress of their online trainees through the Learning Management System, which will enable better training overall. It is not only helpful to the learners to be able to track their goals and milestones, but it can also give leaders insight into how well learners are meeting required goals and milestones. Tracking also enables organizations to determine what aspects of their training courses might need improvements. Learning Management Systems provide organizations with the capability to determine how much knowledge is being acquired from the training materials.
All in all, a good LMS works wonders for training and employee growth. A new Learning Management System can prove intimidating to purchase and to integrate, particularly because of the upfront expense associated with it. However, training and development of an organization and its employees are greatly facilitated by learning management systems, rendering them a contemporary business essential. Even if the initial investment is costly, a good learning management system will pay for itself over time. Just make sure to research Learning Management Systems thoroughly before making a purchasing decision. It's important that the plethora of LMS options is filtered through in order to determine what system is the right choice for your organization and its unique needs.