Employee Learning and Development Trends for 2021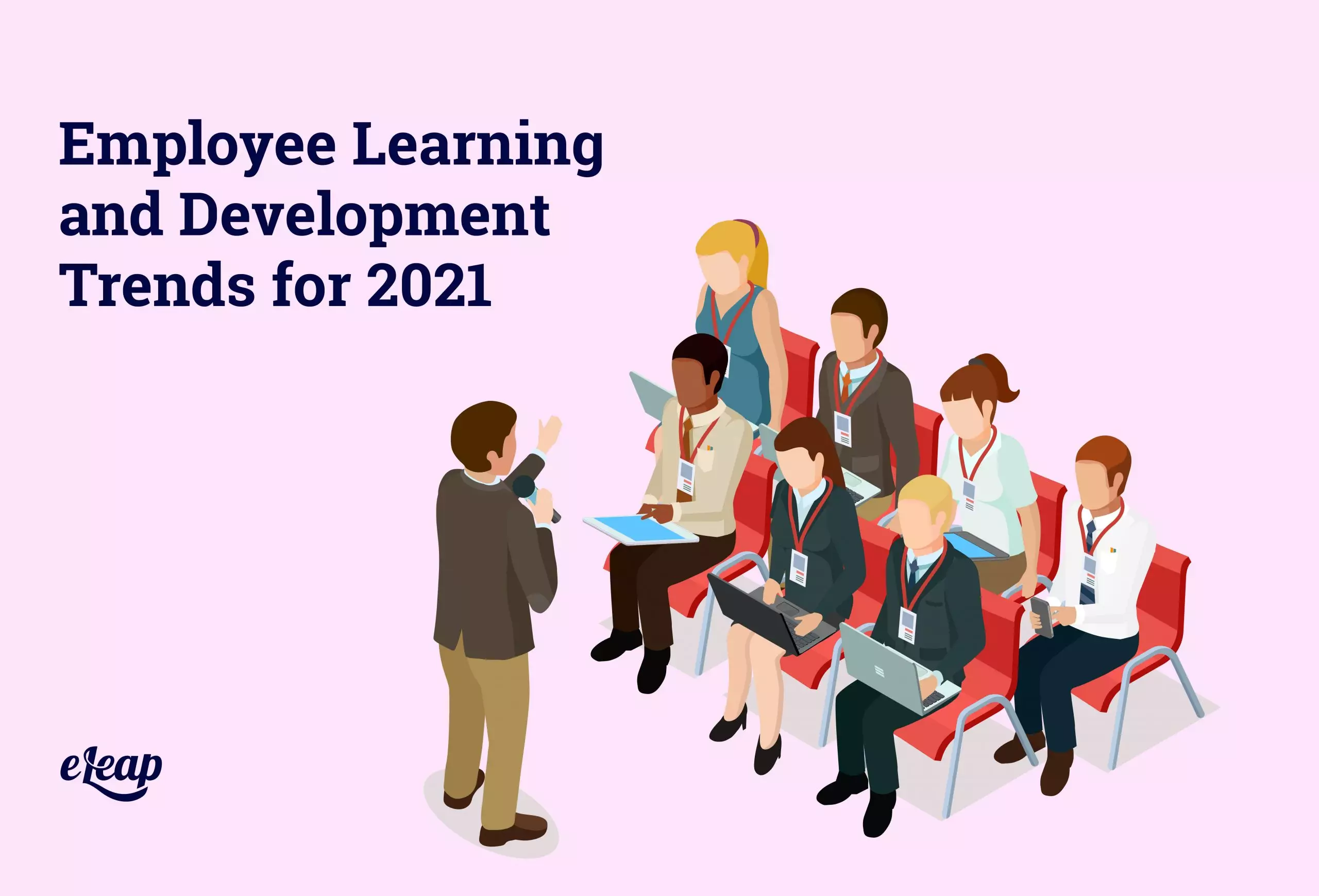 While it seems like 2020 has lasted for several years, we are finally closing in on the end. It's been quite a rollercoaster, and we have yet to return to the previous "normal". That may never happen.
As we approach the final weeks of 2020, what does the future hold for employee learning and development? In this post, we'll highlight some of the L&D trends to expect for 2021.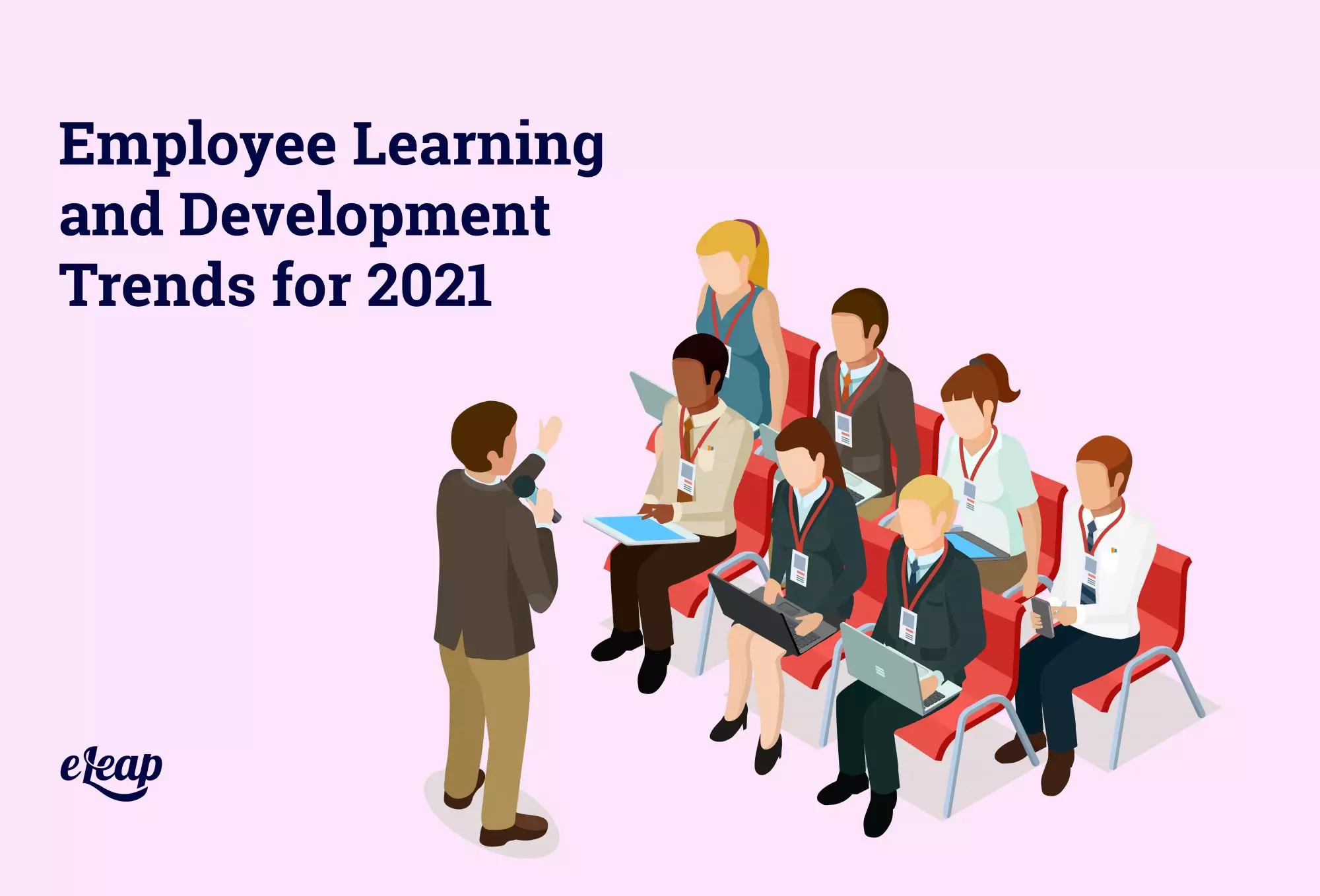 Virtual Learning Will Be the Norm
Virtual learning is not new, and it's been making inroads into the world of employee L&D for several years at this point. However, look for it to become the norm moving forward. Even once we've managed to deal with the fallout from COVID-19, much of the learning and development material presented to employees will take place virtually. That means some pretty major shifts for some industries and individual businesses. Some of the key takeaways here include:
Seminars will increasingly be held as webinars with few or no people in the physical audience.
Businesses will increasingly find the need to develop digital content that meets the needs of their learners.
There will be a greater focus on digital course delivery across different Internet connection speeds and device types.
Companies will find they save a surprising amount of money without the need to pay for travel, accommodations, etc. with physical seminars and other classes.
An Increased Focus on Upskilling
COVID-19 locked down the entire economy, forcing most businesses to send their employees home, where they worked remotely. The result of this was that many employees had more time on their hands, time that management filled by focusing on upskilling and reskilling. That trend will continue through 2021.
To be clear, the pandemic did not create the need for upskilling or reskilling. Rather, it actually provided a simple, expedient way for decision-makers to deal with serious issues that were too often placed on the back burner. A report from McKinsey noted that almost 90% of executives surveyed reported that they were currently experiencing a skills gap, or would be soon.
Expect Smaller Teams to Remain the Norm
The pandemic ushered in unparalleled financial challenges for businesses large and small. It's probably safe to say that no business has been unscathed. One of the immediate results of that was a necessary downsizing in teams. That trend may well continue into 2021 as businesses try to recoup lost profitability without hiring more talent.
For L&D, smaller teams will mean several things, including:
Less demand for L&D resources at any particular time, which should lighten the load on content delivery systems/learning management systems.
An increased need for team members to wear more than one hat, which may increase the need for cross-training and additional development beyond what would have been necessary before the pandemic.
A greater need for training on communication and agile processes due to fewer people on the team and fewer hands on the project.
More Focus on Collaborative Work
With smaller teams and fewer employees comes the need for greater collaboration. This applies to team settings but is even more important in cross-department and cross-team projects. To support that need, organizations will need technology in place but also training to help employees understand the new normal, how to communicate effectively in cross-team and department situations, and on collaborative work processes.
For many employees, this may be the first time they collaborate on projects in this way, so it is important that organizations not only spell out processes and procedures to follow, but explains what is expected of team members and others in terms of workflow, autonomy, accountability, and transparency.
Gamification Will Be Even Bigger
Gamification has been making waves in the L&D space for quite some time, but you can expect it to gain even more traction in 2021. Several reasons exist for this, including:
Organizations monitoring communications and remote learning during the pandemic noted that gamified elements created higher levels of engagement in participants and also helped them achieve better information retention. Those benefits cannot be sacrificed simply because more people are moving back to the office.
Gamification can provide a level of competition that encourages employees to perform better and to do more to "win". This can spur them to not just higher scores on modules and courses but may be instrumental in getting buy-in for completing more courses and advancing to higher courses, rather than doing the bare minimum.
A Greater Focus on Work-Life Skills
For too long, learning and development has focused strictly on things like mandatory corporate training, required continued education (CE), or upskilling to close a defined skills gap. However, with the pandemic, people have had a chance to reassess where they are in life, with many choosing to take classes to develop new skills and help them live happier, more fulfilled lives.
Expect that to transfer over into learning and development within the workplace. More and more, employees will expect companies to provide them with access to courses that do not directly apply to their position with the firm, but nevertheless help them live happier, more contended or healthier lives. Companies will largely be happy to do so, as it becomes easier for employees to thrive and maximize productivity when they lead happy lives.
No Crystal Ball
While these are the trends that will carry us into 2021, no crystal ball will predict everything the L&D space will experience in the coming year. The best advice for decision-makers is to understand the current trends, how they affect the business and the employees, and commit to making positive changes that raise all ships.
In addition to the trends we've touched on, there are others to note, either emerging or waiting in the wings. One example is AR and AI-powered adaptive learning. Another is the role of Big Data in L&D processes.
No matter what happens, an open mind and a commitment from the C-suite on the importance of and need for L&D will help you roll with the punches.