Using a Learning Management System to Uncover Skill and Compliance Gaps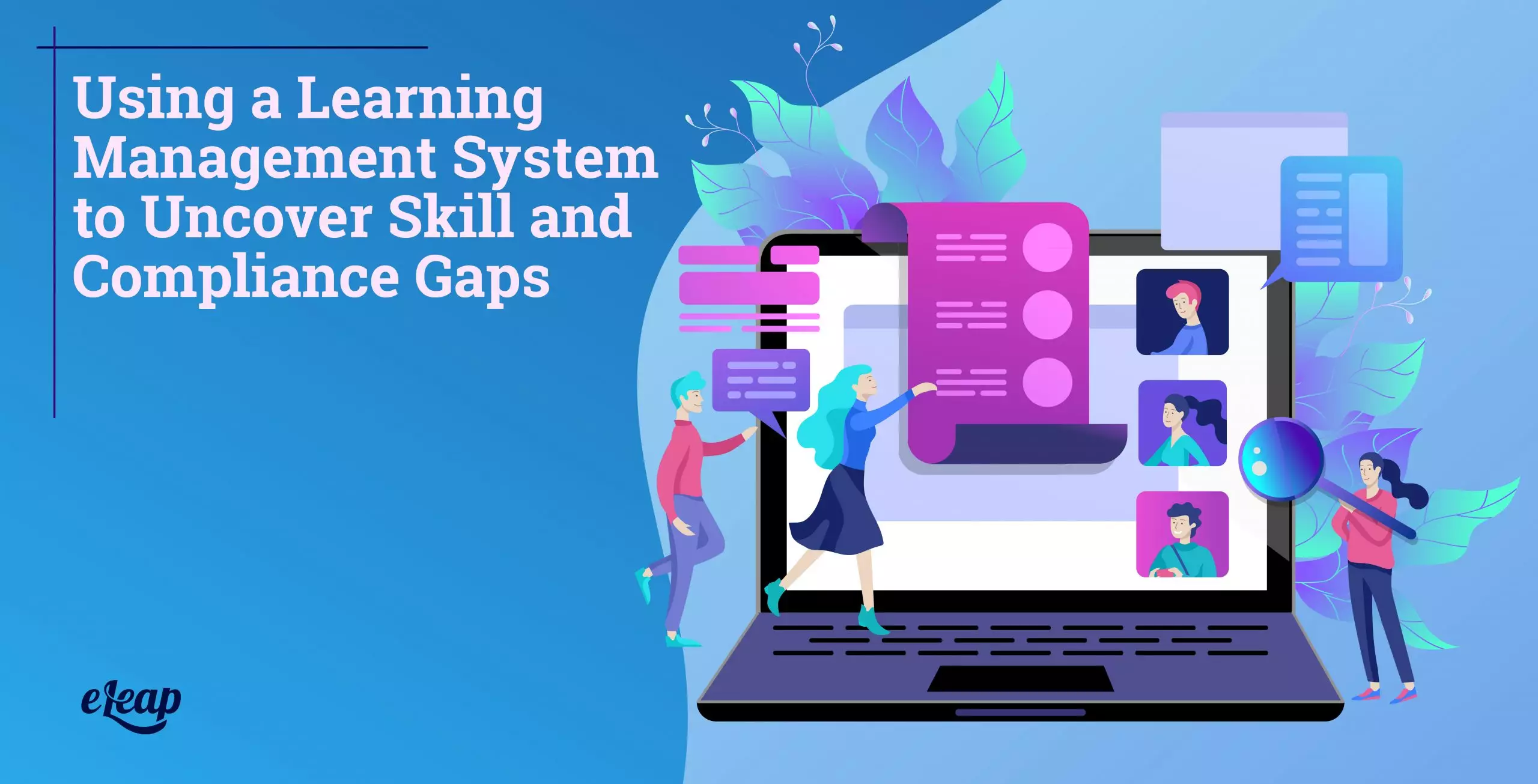 Compliance training. Skills development. Both of those phrases probably evoke the same emotion in you – boredom. There's nothing quite like the prospect of sitting through an all-day lecture. Or, maybe you're more concerned about the cost involved. Paying for an instructor, finding a venue, and paying for your employees to complete training can add up. The good news is that a learning management system (LMS) can help reduce costs, ensure engagement, and more. It can also be used to help you uncover training gaps and compliance gaps in your team.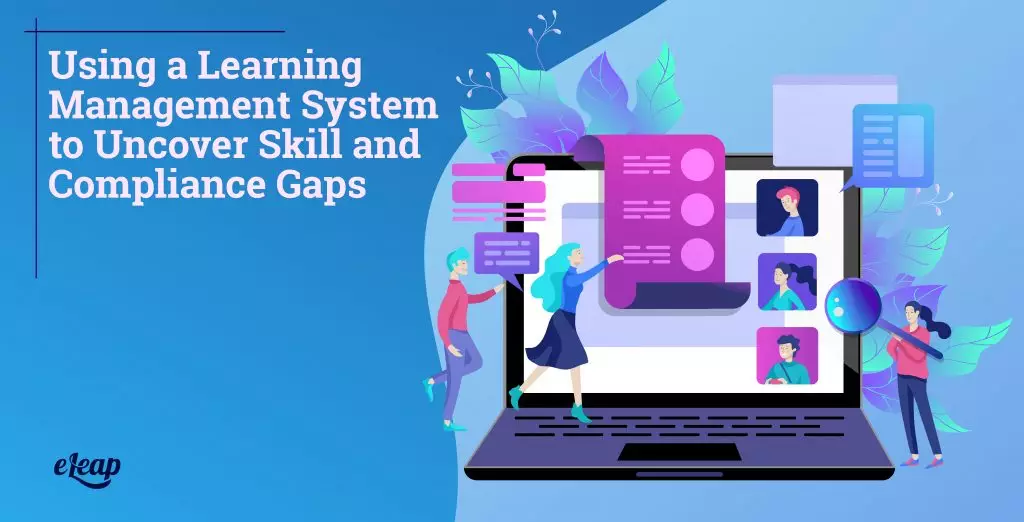 Conducting a Training Needs Analysis
The first step in remedying a skill or compliance gap in your team is to conduct a training needs analysis. This can be challenging if you're not familiar with the process, but the right learning management system can help. In a broad view, we'll walk you through the process you'll need to follow.
Goals – The first step is to set training goals. What should the training accomplish? Are the goals pertinent? What should learners expect from your training program? Make sure that the goals are specific and that they map to the skills and compliance requirements that apply.
Know Your Audience – Who will you be training? What are the expected outcomes for each audience segment? Make sure that you have aligned your eLearning courses with personalized training needs and relevant performance goals. Those goals and needs will drive training outcomes and affect learner engagement, knowledge retention and mastery, and overall organizational performance.
Assess – Now it is time to conduct your assessments. These should be completed online and designed to help upskill your employees and evaluate their current competencies. Once this analysis has been completed, you should have a better idea of where each employee stands in terms of competency, skills needed, and more. There are plenty of ways you can assess where employees stand, including:
Quizzes
Feedback forms
Questionnaires
Companies find that they suffer from a lack of competency in several different areas, although some of the most common include soft skills, sales training, compliance, and even onboarding.
The Gap Analysis – With the assessment out of the way and relevant information in hand, you can determine the number of employees who need to complete training, what areas that training needs to cover, and more. With a modern eLearning system, you should have access to KPIs that allow you to analyze the skills gap and then automatically assign courses and training content to help close the gaps and improve your team's capabilities.
Closing the Gap
With the gap analysis complete, you now know where your team stands. It's time to create a path to success and ensure that you're able to close any skill or compliance gap. There are several different ways that you can do this, although all of them require using a modern LMS.
Develop Your Curriculum – One of the better options is to develop your LMS curriculum. By identifying where skills and compliance gaps exist, you should be able to create lessons, content, quizzes, and gamified content that helps your team learn the skills necessary or master the needed knowledge. However, you must focus on developing content that ups skills/closes gaps that are relevant to the employee's role within your organization.
There is nothing wrong with providing them with training to help them advance their careers, but those gaps are not what we're concerned with at the moment. For instance, sales teams should be well versed in using mobile technology, but your customer service reps probably don't need the same familiarity. You also need to ensure that you use the right formats to ensure your employees are engaged, that they actually retain the knowledge, and that they learn in the way that works best for them.
Create a Path – Make sure that your employees are engaged and that they have bought into the need for long-term professional development. This is vital for employees whose roles in your business subject them to compliance requirements, but it can be important for any position. Create a path for your employees to help ensure that they can earn their certifications and credentials. Make sure that the LMS you're using offers the ability to track and monitor progress, but to also automate the retraining and CE requirements for those credentials and certification. Doing so takes a lot of the guesswork out, but also reduces the time and financial costs.
Mentor – Finally, consider establishing a mentorship program. These should be helmed by leaders in your organization who are well-positioned to teach and train other employees, thereby closing the skills gap and ensuring that they are ready not just for their current roles, but for higher positions down the road. Veteran workers are able to share role-specific knowledge, skills, and processes with new employees. These relationships also foster much stronger teams and better overall success for your organization. Mentors can do much more than this, including coaching others in soft skills, body language, and more.
In Conclusion
The first and most important step in uncovering skills and compliance gaps is to realize that they are present in almost every organization to some degree. Next, make sure that you know what's missing. Conduct assessments to determine your employees' competencies, and where they are weak, as well.
Based on that knowledge, you can then create a solution that builds stronger employees, forges strong relationships, and ultimately results in less work and cost while ensuring that retraining and CE occur when it's needed. The right learning management system is an essential tool in all of these tasks and can automate processes, provide deeper engagement for learners, and even help ensure better knowledge retention. However, each LMS has its own strengths and weaknesses. It's vital that you choose the right LMS for your business and that you understand how to use it effectively.