Common Questions Around LMS Platforms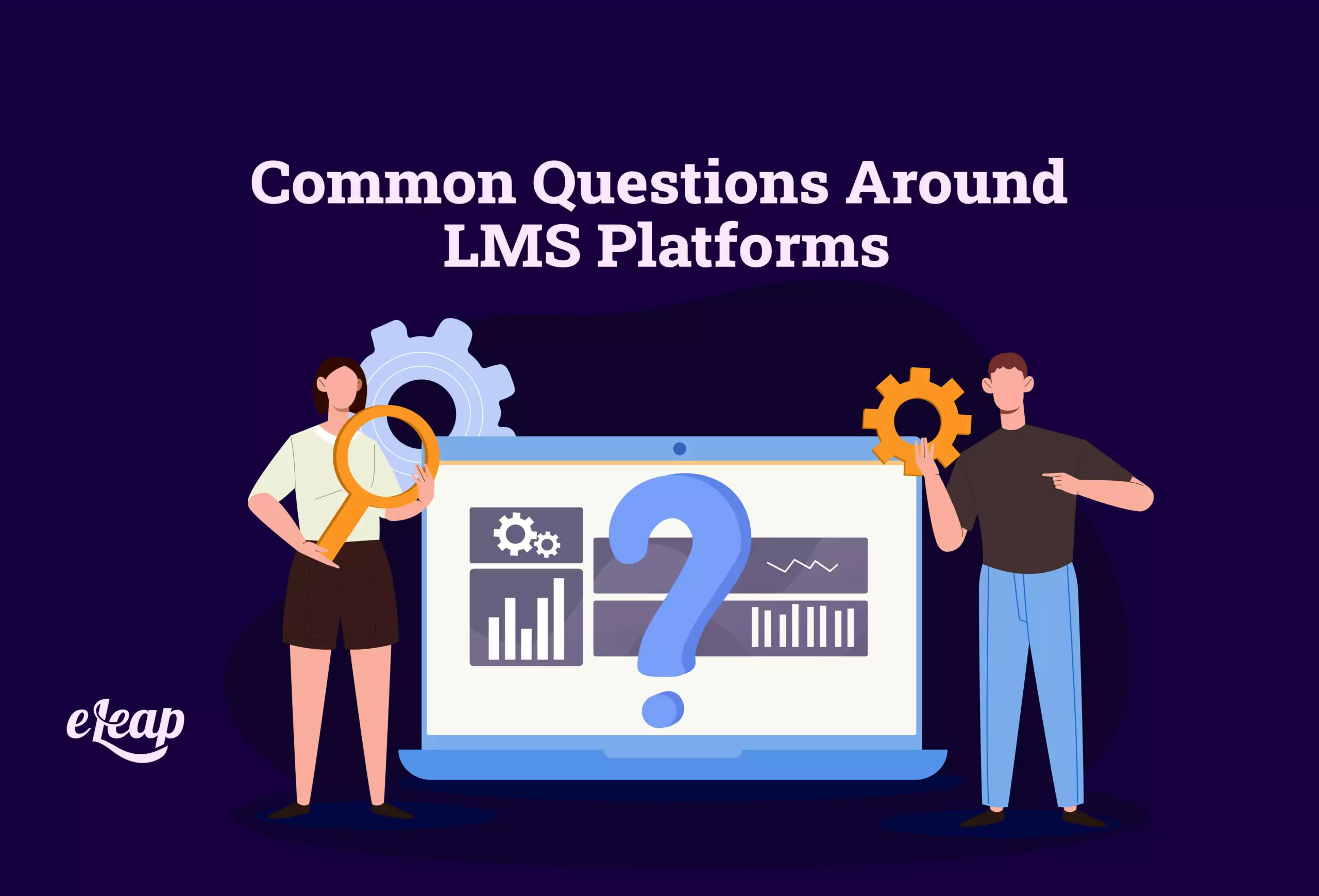 When the pandemic began, the need increased for remote learning LMS platforms. This need for remote training made LMS and eLearning hot topics among corporate internet users. When corporate members can receive answers to their questions regarding LMS, they can correctly implement and deploy their platforms for maximum results.
Currently, corporate eLearning is a multi-billion dollar industry and is only expected to continue current growth trends. This is because eLearning has the capacity to meet the needs of almost any industry that fits into the corporate category.
LMS is currently the go-to training method for almost every type of corporate entity. It's been reported that nearly a whopping 70% of companies use some type of LMS platform. Does your company currently use an LMS platform or some other type of online eLearning program?
If you're not taking advantage of this commodity, maybe you have unanswered questions surrounding the use of this method of training. Continue reading to find some of the most common questions and answers regarding eLearning platforms.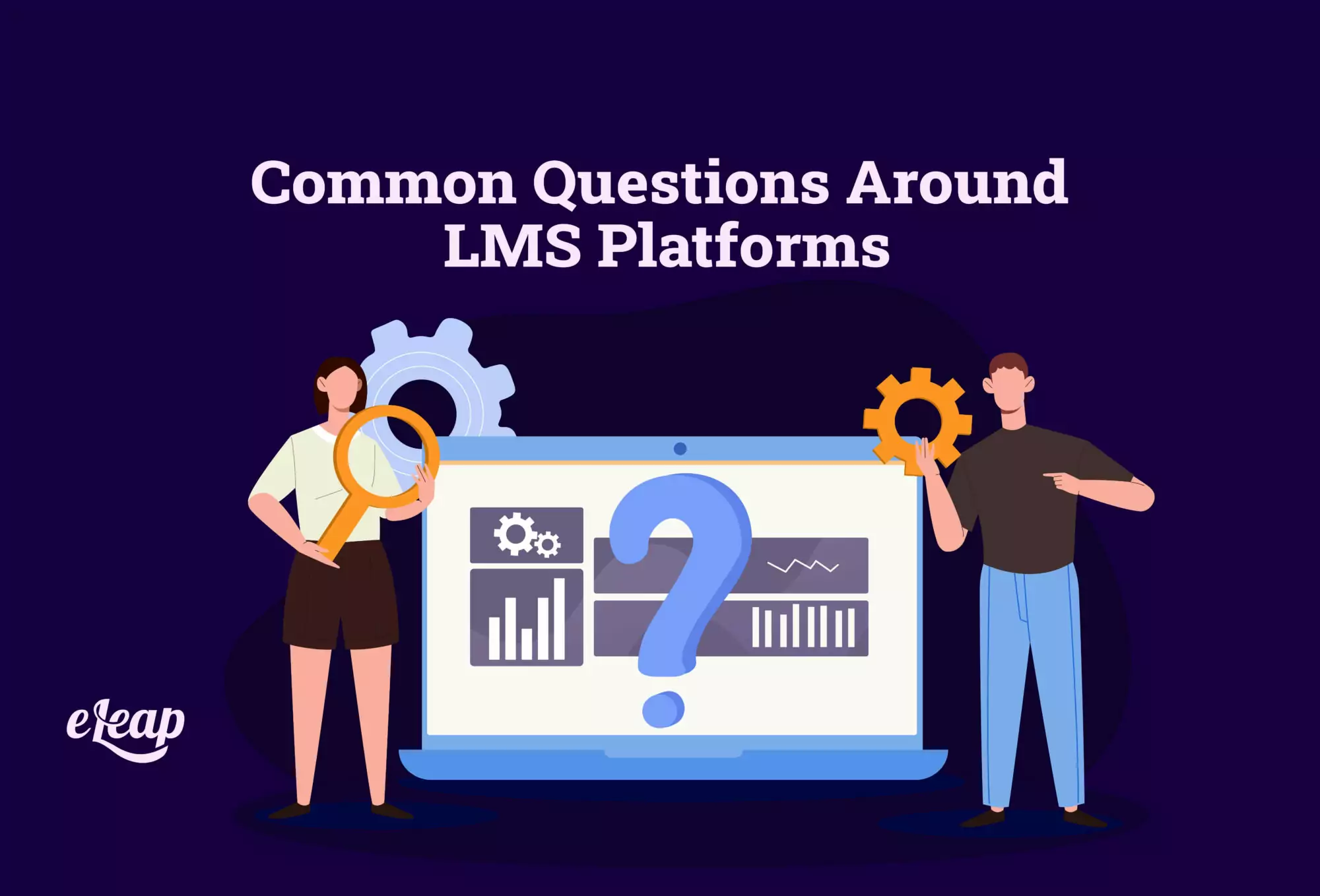 Common Questions and Answers
These are the most common questions surrounding eLearning, along with the best answer for each.
1.Is eLearning Only for Large Businesses?
This is probably one of the most common questions regarding LMS platforms. The truth is, eLearning isn't only for large corporate entities. It can be utilized by medium and small businesses as well.
The training needs of a company vary based on the size of the organization. All of these needs can be met by having the right LMS platform.
When a company is large and has thousands of employees, an LMS can provide assistance with compliance. Larger companies typically deal with this issue more often than smaller organizations.
If a company is medium-sized, an LMS platform can streamline and simplify the onboarding process. This can end up saving a substantial amount of time for the organization.
In the case of small businesses, an LMS might be more valued because of the flexibility offered during the training. Small and medium-sized businesses will often use LMS platforms to lower the need for human-based resources that could cost a lot more money. This can also avoid taking up time from your HR department.
Keeping your employees compliant and streamlining onboarding seem to be the two most major benefits of an LMS regardless of the size of the organization. These platforms can also produce a better bottom line and more engaging training.
2. Is an LMS Expensive?
The answer to this question all depends on how much you need to customize the platform. Certain LMS platforms can become very expensive. A platform that charges a fee per user can become a serious financial burden.
However, many platforms can also be cost-effective. It's important to look for an eLearning program that has a flat-rate fee and charges based on additions and customizations made to the platform.
Additionally, companies that offer tech support can drastically cut down on your IT spending. Self-hosted options can also be another great way to save money.
3. Can an LMS Platform Integrate with Other Systems?
This is another common question among corporate users. They want to be sure that an LMS can be integrated with other programs that may have been in place for a long time.
It's impossible for data to be shared among platforms if integration can't take place. This will significantly lower the usefulness of an LMS platform and the data it provides.
However, it's important to find out exactly what integrations can take place before you pull the trigger. Not every LMS platform is created equal, so the software they integrate with may vary from company to company.
4. Does an LMS Meet the Needs of a Remote Workforce?
This is actually one of the spots where newer LMS platforms begin to shine.  You should consider this a benefit, especially since many companies are now conducting business on a remote basis because of the pandemic.
According to surveys and polls, nearly 4.7 million members of the corporate world are now working on a remote basis. Having the ability to implement an LMS platform remotely has almost become a necessity. Remote training can make life much easier for your employees, especially since the inception of mobile training.
This allows users to access the platform from a variety of devices, such as desktops, laptops, tablets, and mobile phones. Users are also able to work together with other team members during learning, as communication and connection between employees have become a huge demand from many organizations.
By deploying an LMS that allows for mobile training and learning, your employees are able to work at their own pace, wherever they want. This allows them to keep their training schedules as flexible as possible, which in turn leads to higher pass rates.
5. Does LMS Remove the Burden from Your HR Department?
Human resource teams have increasingly received heavier workloads as time goes on. An effective LMS platform can reduce this pressure for your HR department in several different ways.
Built-in certification features can drastically take the burden off of human resources. Additionally, the ability to e-sign and verify certain documents goes a long way.
It's important to choose an LMS platform that manages certifications. This will lead to a lot less work for your HR department in the long run. They won't have to manually verify these certifications, which will lighten their load substantially.
There are many different characteristics a corporation looks for with an LMS, depending on how their company is structured. Regardless of how yours is structured, it's important to look for the following elements:
Microlearning
Certifications
Blended Learning
Gamification
Online Communities
Content Support
Course Management
By obtaining an LMS platform that is able to implement all of these features specifically, it takes a lot of work off HR, management, and other areas within an organization. In the end, this can drastically increase how the learning is digested, as well as significantly lower your bottom line. When searching for the right LMS, try out a free trial. This way you can test systems out and help guide you in making the right decision for your company.