Upskilling for Internal Development with Your LMS and Other Trends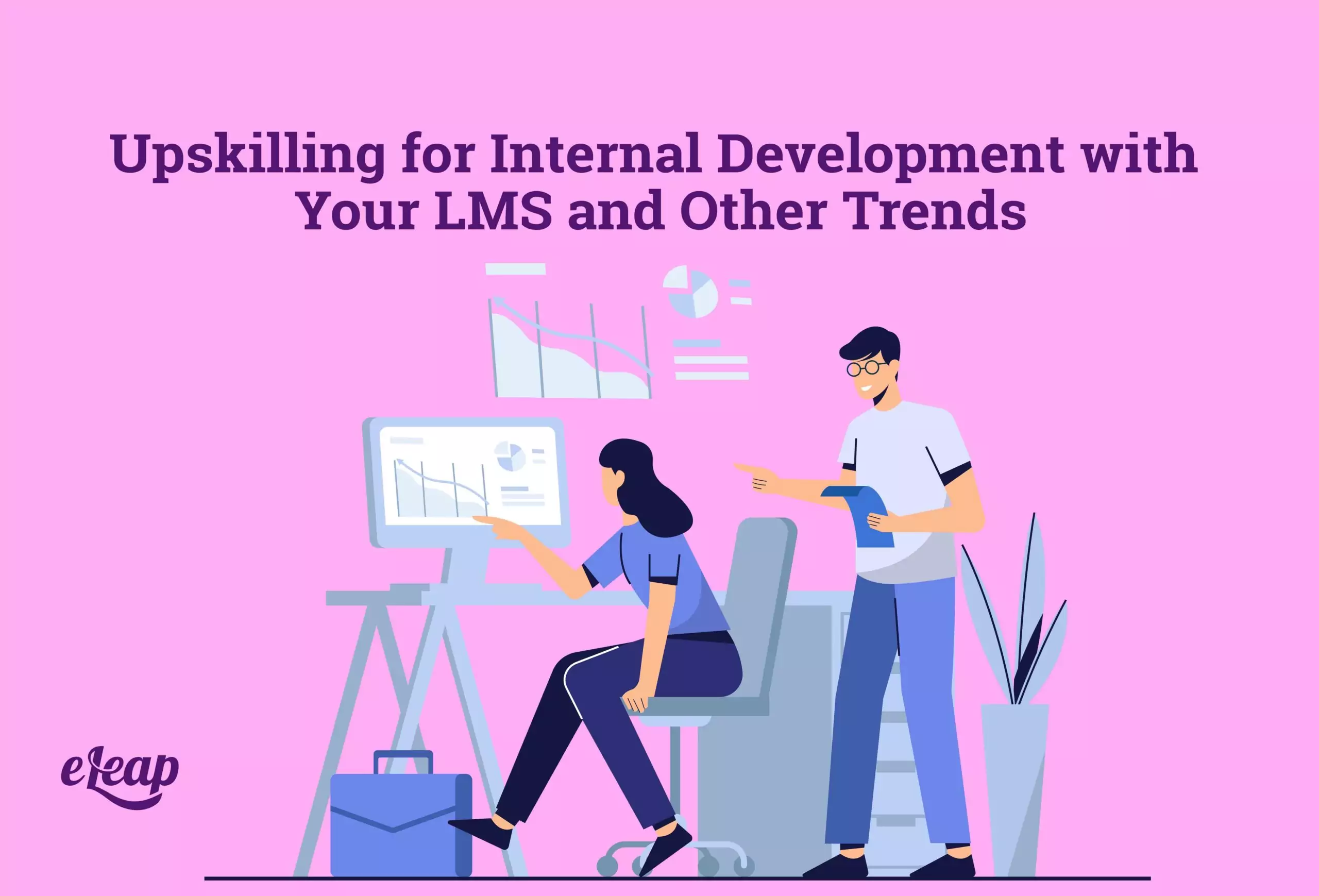 Part of running a successful organization means staying up to date with current trends and business practices. Implementing a new learning and development strategy for your organization starts with knowing the state of L&D, which has been seriously impacted by the ups and downs of the pandemic-related employment market.
Fortunately for those in charge of internal development and training, several organizations are choosing to increase their budgets in light of the need for more and better resources. Not only do you need the right LMS to train employees and manage your eLearning resources, but you need to make sure that potential employees know all about your commitment to learning and development. In today's economy, that investment is perhaps the best one that you can make.
People are looking for organizations that appreciate them and that will offer them more than just a job or a paycheck. Today's employees want an engaged, employee-centric culture and they will do whatever it takes to get it, including turning down an endless number of jobs that don't have a good company culture or a commitment to employee development. As far as employees and organization members are concerned, they're going to be a part of your organization for a long time. Since they're investing in you, it's only right that you should also invest in them.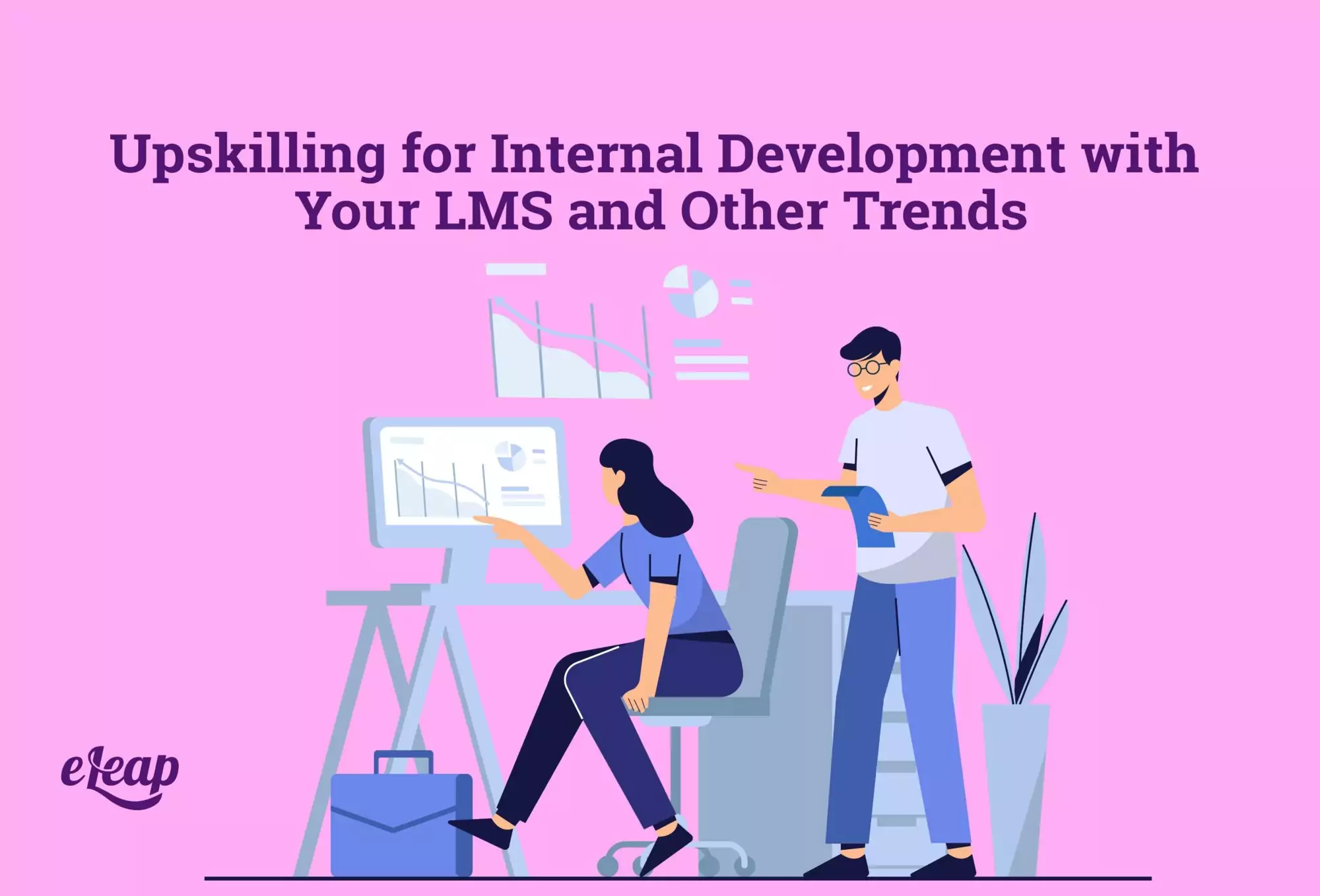 Hybrid Working
The pandemic completely changed the way the world works and for many organizations, working remotely has almost become the norm. However, hybrid working is also growing in popularity, thanks to organizations that want to get back to the office but know that it's not necessarily a full-time requirement. The focus on hybrid work will continue. The trend here is going to be on finding creative, yet effective ways to deliver education and training to their employees from the modern selection that includes mobile, multimedia, just-in-time, and other mediums and methods.
Learning in the Workflow
Training modules and learning sessions are great for what they are. They force people to learn in a very static, unnatural way, however, and that can create unnecessary snags in their performance and retention. Most people learn better in practice, which is why there's an increasing focus on creating learning opportunities right in the flow of work instead of learning, and then applying, which can cause knowledge and skills to be lost along the way.
Learning in the workflow is a way to make training and upskilling more organic. It also allows employees to take ownership of their own learning and training, be more proactive in their own efforts, and achieve their own professional (and personal) goals. Because of how well this works, it will continue to be a strong trend for eLearning and employee development.
Personalized Learning and Development Opportunities
Since the pandemic put standard training sessions and week-long seminars on hold, the L&D industry, as well as employers, had to find a new way to cater to employee training and development. In addition to virtual resources, personalizing the learning experience has proven to improve performance both at the organizational and individual levels. When organizations personalize learning and development, it ensures that people will learn and retain more information. They'll also be capable of applying it more quickly and in turn, the business productivity, performance, and profits will also increase.
Upskilling for New Positions and Roles
Hiring is expensive. Even with the most involved, high-end LMS, you'll still spend less on training your existing team and recruiting from within to fill roles in the organization than on hiring from the outside. eLearning for the sake of upskilling isn't just about saving money, either. It's about giving your people that sense of belonging and letting them know that you are as committed to them as they are to your organization and their role within it.
For new talent that appreciates and understands the value of learning and development, your learning management system can become one of your hiring perks when you use it correctly. In addition to ensuring compliance and retaining your best people, your eLearning platform can also grab the attention of new hires who are seeking an organization that isn't just looking for another warm body to occupy the space.
The Great Resignation of 2021 has caused companies to have to rethink their hiring strategies, as well as their culture and how to retain the talent that they do attract. Part of that includes promoting inclusion and a culture that encourages people to grow from within rather than relying on new hires to fill open positions and roles in the organization. It's a very serious case of "you get what you give" in the employment market right now, and modernizing the LMS to answer this demand is helping many organizations attract and retain the best talent.
A Robust LMS to Deliver it All
The trend that ties all of this together is your eLearning platform or LMS. When companies are capable of engaging employees with training and learning resources to help them upskill right in the workflow, retention will increase. Although several companies already rely on their LMS for retention and employee support, it will become an even more vital part of the constantly changing world of business.
Essentially, the LMS is going to be the hero of the story. However, that's only if you set the hero up for success—create a strategy that aligns with the capabilities and use of your LMS and if you need to, "upskill" your eLearning platform to a new level or even an entirely new product that delivers the level of support and L&D resources that you need.
Here at eLeaP, we can provide you with the solutions you need to improve your employee training program and garner your results. Go ahead and set up a 30 day free trial today to check out how our system can work for you and your team!