Two More Change Models for Learning Professionals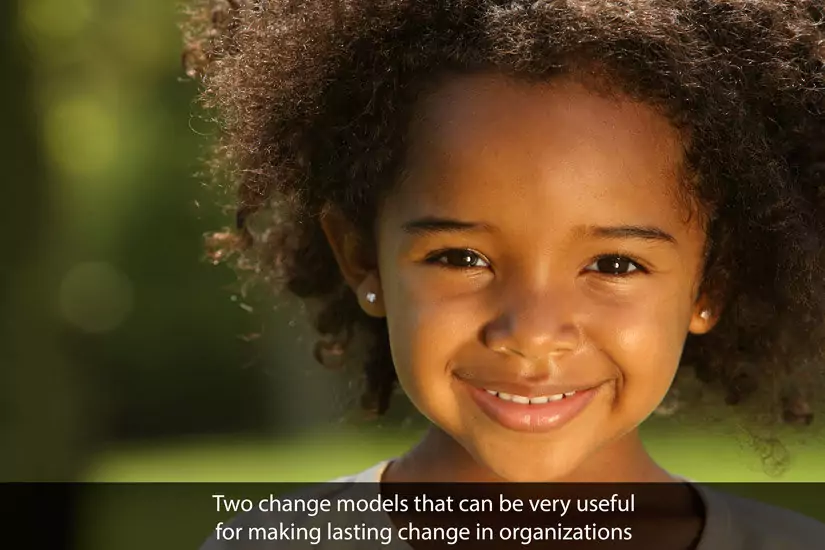 To wrap up my series of articles about learning professionals as agents of leading change, I want to share two more models that can be very useful for making lasting change in organizations.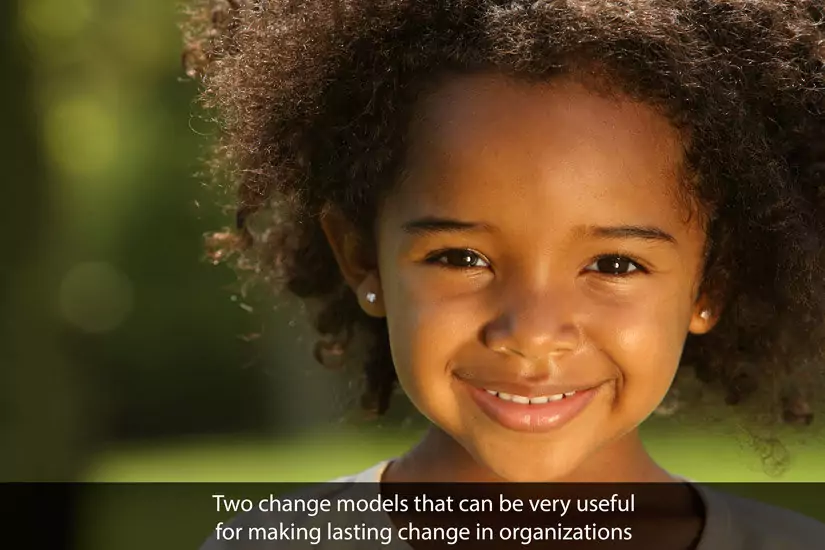 Download the free whitepaper Twenty Ways to Engage Employees in Mandatory Training
The Change Leader's Roadmap
Dean Anderson and Linda Ackerman Anderson, a husband and wife team, first made a splash in the change literature with their 2001 book, Beyond Change Management: Advanced Strategies for Today's Transformational Leaders (Jossey-Bass/Pfeiffer). It made a point that has yet to hit home with many – that you need to lead change, not just try to manage it. That's made even clearer in the 2010 second edition, where the subtitle is now how to achieve breakthrough results through conscious change leadership. The model views change as a 9-phase process as follows:
Prepare to Lead the Change. This is where you lay out the key people and process decisions you must make to get your change effort off to a strong start.
Create Organizational Vision, Commitment, and Capability. This involves a wider announcement of the case for change and what strategies will be employed.
Assess the Situation to Determine Design Requirements. Here is where you carefully assess what needs to happen to achieve the desired outcomes in terms of what you already have in place that will help, what needs to be stopped or eliminated, and what needs to be created from scratch.
Design the Desired State. In the actual design process, it's important to consider who can help with this from the inside and if you need outside help, and the ramifications of doing either or both.
Analyze the Impact. This is where you get reactions to the design – and you especially want to carefully consider the viewpoints of those who think it won't work and why.
Plan and Organize for Implementation. Coming up with a master implementation plan is absolutely essential.
Implement the Change. This is where it all gets real, so be prepared for a whole new round of emotional reactions, and to support people in getting through it as well.
Celebrate and Integrate the New State. With the new desired state implemented, it is time to both celebrate it and cement it into the organization by making sure you iron out any remaining kinks and give people the support needed to make it permanent and successful.
Learn and Course Correct. You still can't rest on your laurels, though. Things change over time, and it's important to keep aware of needed course corrections, as well as reflect on what you've learned throughout the process that will help in future change initiatives.
4D Appreciative Inquiry Model
Developed by Suresh Srivastva, Ron Fry, and David Cooperrider, this model takes to heart that the way people describe things actually shapes reality in that direction. If everyone thinks of the organization as dysfunctional, you can bet it will be. It involves four processes:
Discover: Through some kind of structured interviewing process, people talk about the organization when it is working well, and these stories get told over and over in as rich a way as possible.
Dream: In this phase, people are brought together to envision what the organization is like and how it works if the peak moments in the discover phase were actually the norm.
Design: A group of people is identified and charged with designing ways that the organization could become the dream.
Destiny: In the fourth and final phase, the design is implemented.
This is a change model steeped in appreciative inquiry, an approach that keeps everything as relentlessly positive as possible because what you focus on is what comes about. It's all about building on strengths in a positive way.
I've now provided you with three robust models that many organizations have used to get the change results they're looking for. Which one feels right for you?