The Pitfalls of Choosing an Open-Source Learning Management System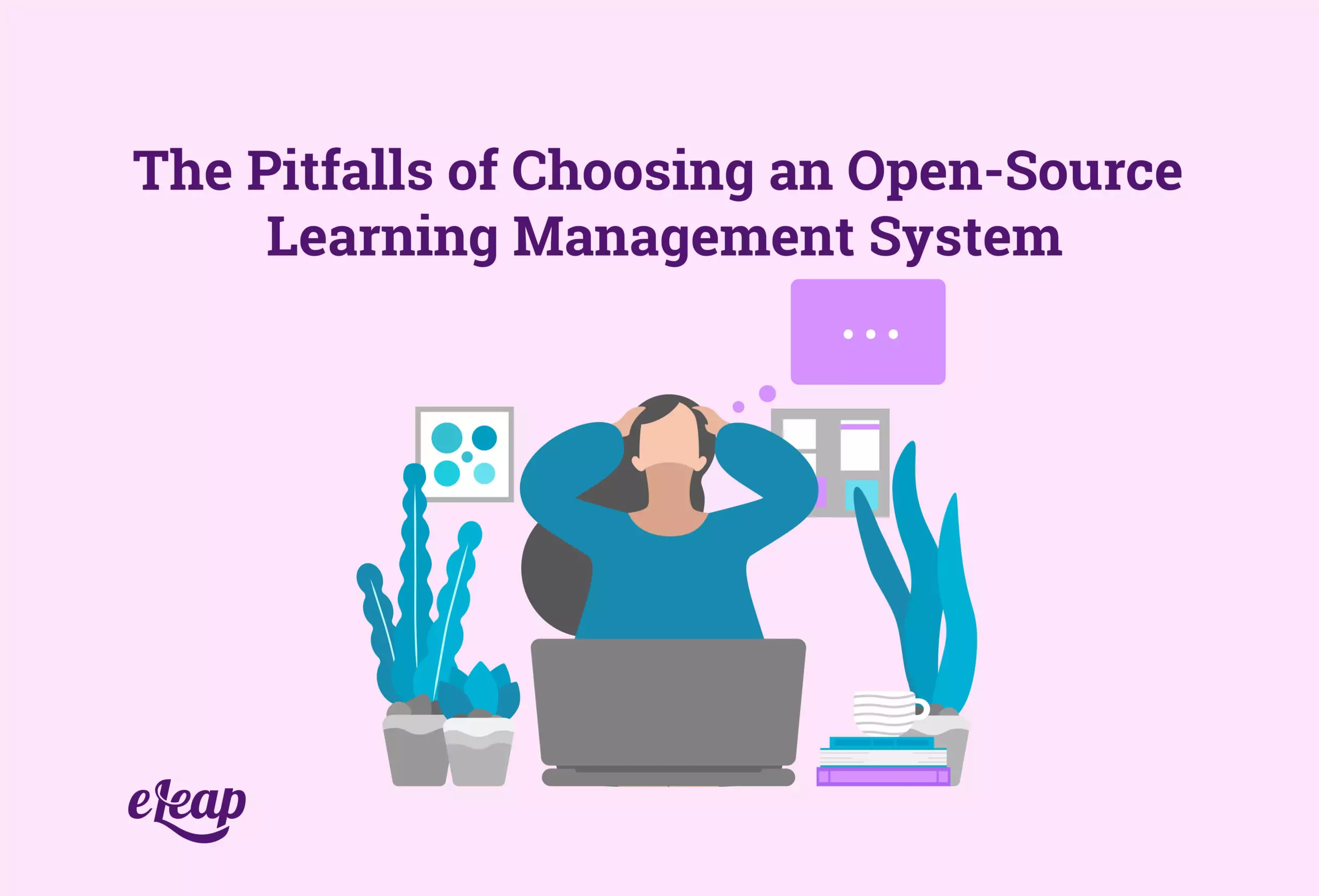 Who doesn't like the sound of a free LMS? After all, it's no secret that learning management systems can cost a pretty penny to set up. It makes sense why so many organizations may be tempted to go the free route and use an open-source LMS. But there are several pitfalls to open-source learning management systems that you should be aware of. Here, we will go over the biggest drawbacks of an open-source LMS to help you make the most informed decision possible.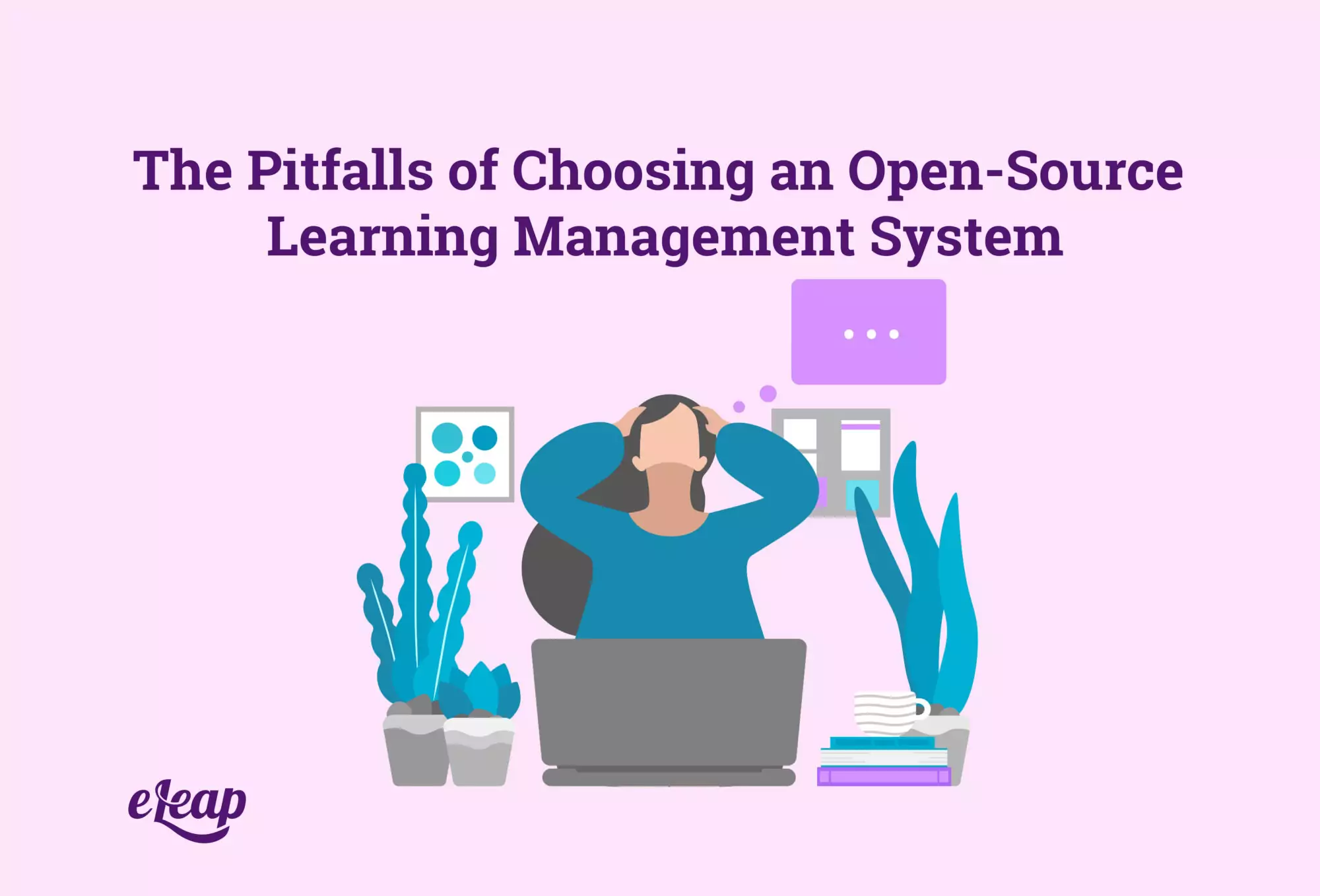 Installing the Hardware is Easier Said Than Done
When you shop for a pre-built learning management system, the process is fairly straightforward. It typically involves shopping for an LMS that meets your requirements, budgets, and desired features, and then having it set up and implemented. But when you opt for an open-source learning management system, you need to install it on your primary hardware using the provided code and then modify it so it suits your needs. Implementing an open-source LMS this way is a specialized task and can be labor-intensive. It might take a programmer a significant among of time to install an open-source LMS, which will also end up costing you a lot of money to get set up with an LMS that isn't even tailored for you or your organization.
There Might Be Issues with Hosting
In many cases, open-source, free learning management systems are stored on the vendor's server. Cloud-based systems or dedicated servers on your premises may be used for this, but the majority of open-source learning management systems are only available online. This means you're required to choose a hosting service, download, and install them. What's more, if you choose to purchase physical servers in your office, you would have to pay a monthly or annual fee. Plus, you need to set aside space for the LMS even if you already have servers. Despite not being a cash cost, this spending detracts from other areas where your money could be better used. It's problematic when a free LMS solution starts costing your money to set up and run.
You Need Specialized Staff
For an open-source LMS to be configured to meet your needs, high-level coding is required. This is no easy feat, and will likely require specialized staff members to integrate it with your existing software and align it with your devices. Moreover, if you replace your in-house platform with the LMS, you lose the cost of that platform. Long story short, for an LMS to work properly, you need specialists. If you don't have the expertise already within your IT team, you may need to hire a contractor. The moral of the story here is, once again, you're going to end up spending a significant amount of money getting your LMS set up, which somewhat defeats the purpose of it being free. Sure, it might still be cheaper than other LMS options, but you're spending money on a system that isn't designed for your company and workforce.
There's No Support When Problems Arise
When you choose, purchase, and set up an LMS from a vendor, ongoing support is one of the biggest benefits. An open-source LMS won't offer any sort of advanced support services. You might be able to find answers to some of your problems online, but the chances are that if you have any big issues, you're on your own. Learning management systems can be complicated, so unless you have a top-tier IT team ready to help with your open sources LMS issues, you may struggle seriously when you run into issues. What's more, problems with a free LMS will require you to allocate your own team's time and resources to fix problems, which is only going to end up costing your money.
Open Source LMS's Can Have Compatibility Issues
It can take specialized vendors months or years to create an LMS. There will be no way to divide the time between your IT staff and other tasks. The time devoted to this is considerable. You won't find all your needs in the LMS itself. Plug-ins can easily solve this problem. Your developers must tailor these open-source functions to ensure efficacy. Add-ons can interfere with each other sometimes. The plug-ins may also not have been updated because they were created separately. In other words, when the rest of the LMS upgrades, your plug-ins glitch. To consider are also the tools you already have. How well does the new open-source LMS integrate with your existing eLearning authoring tools and CRM applications? Are there any replacement costs?
The User Interface and Experience Won't Be Top Quality
Each step of the development process is covered by commercial developers, who work in comprehensive teams. They offer products that look good and work well. Code is the only part of open source that is restricted to an LMS. In addition, you need graphic designers and front-end developers to create a 'face' for it. You would have to hire someone to handle these tasks since they are not typical employees of most organizations. The pay for temp workers is typically higher. The cost of a full-time employee would still be higher, but you could consider this option. The salary of this individual will surely exceed that of an LMS package. Additionally, your audience needs to be considered, not just the behind-the-scenes team. Is your open-source LMS suitable for online learners?
It's understandable why a free LMS might be a tempting option, particularly for smaller companies on tighter budgets. But the truth is, even a free open source LMS isn't truly free. You're going to spend money on the system at some point, whether during setup or when something goes wrong. Either way, it's much better to spend the money on investing in an LMS that is specifically designed for your organization.