Choosing an LMS When Working With a Tight Budget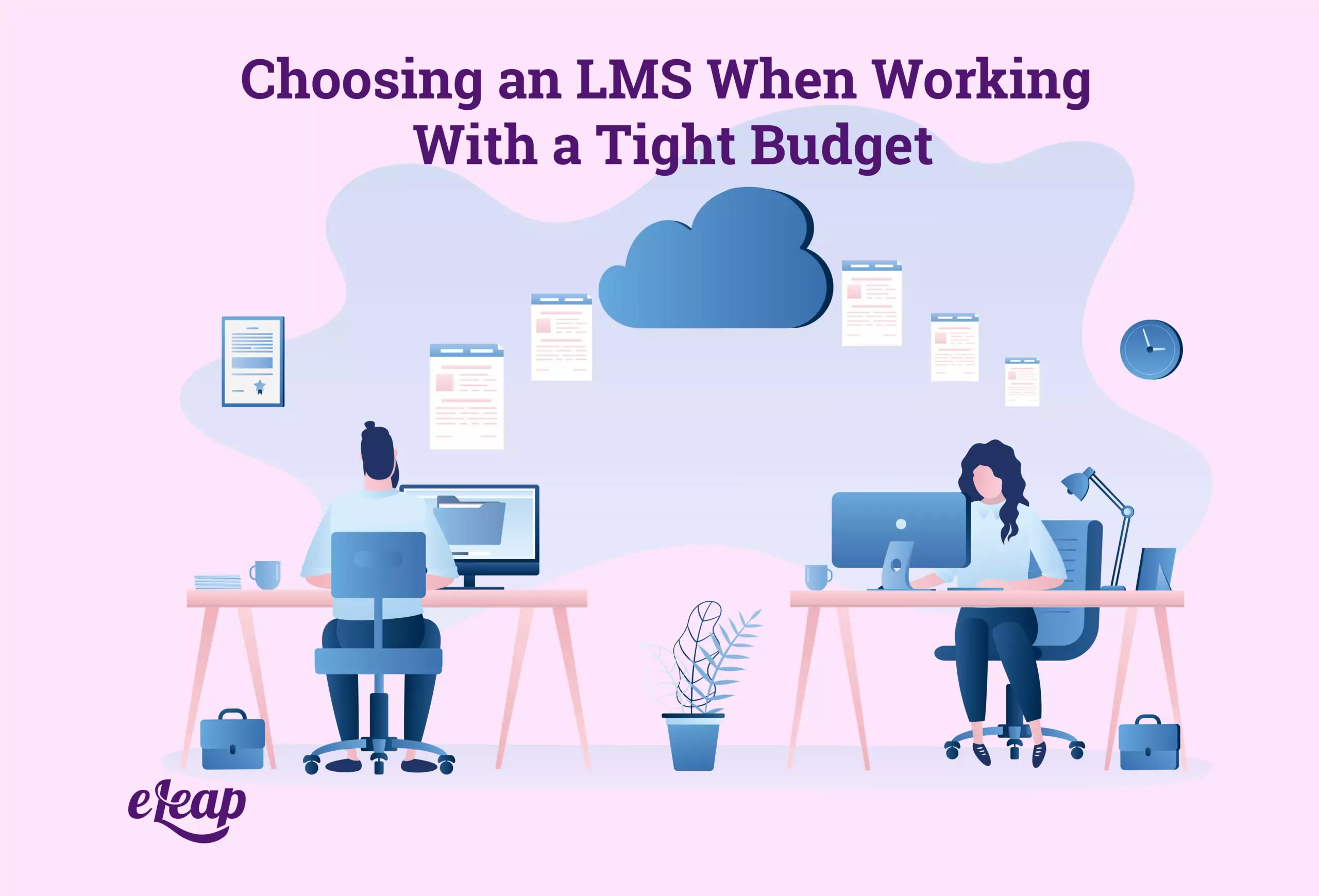 Learning management systems are the way forward, almost every organization these days is aware of that. But what about smaller companies who want to utilize an LMS but don't have a big budget?
Purchasing a learning management system is a big decision to make. Yes, it can change the way your company runs and improve your employees, but it's also expensive to get set up. Even though the return on investment will be worth it in the long run, it's not exactly an easy decision to make for a lot of smaller companies.
It can be tempting to pass on investments such as an LMS if your budget is tight. But in actuality, a learning management system is well worth spending money on, even for smaller organizations. It allows for effective workforce training, which should be a top priority for companies of any size.
If you want to invest in an LMS but have some tight budget constraints, here are some things to consider when searching for an LMS that you can afford.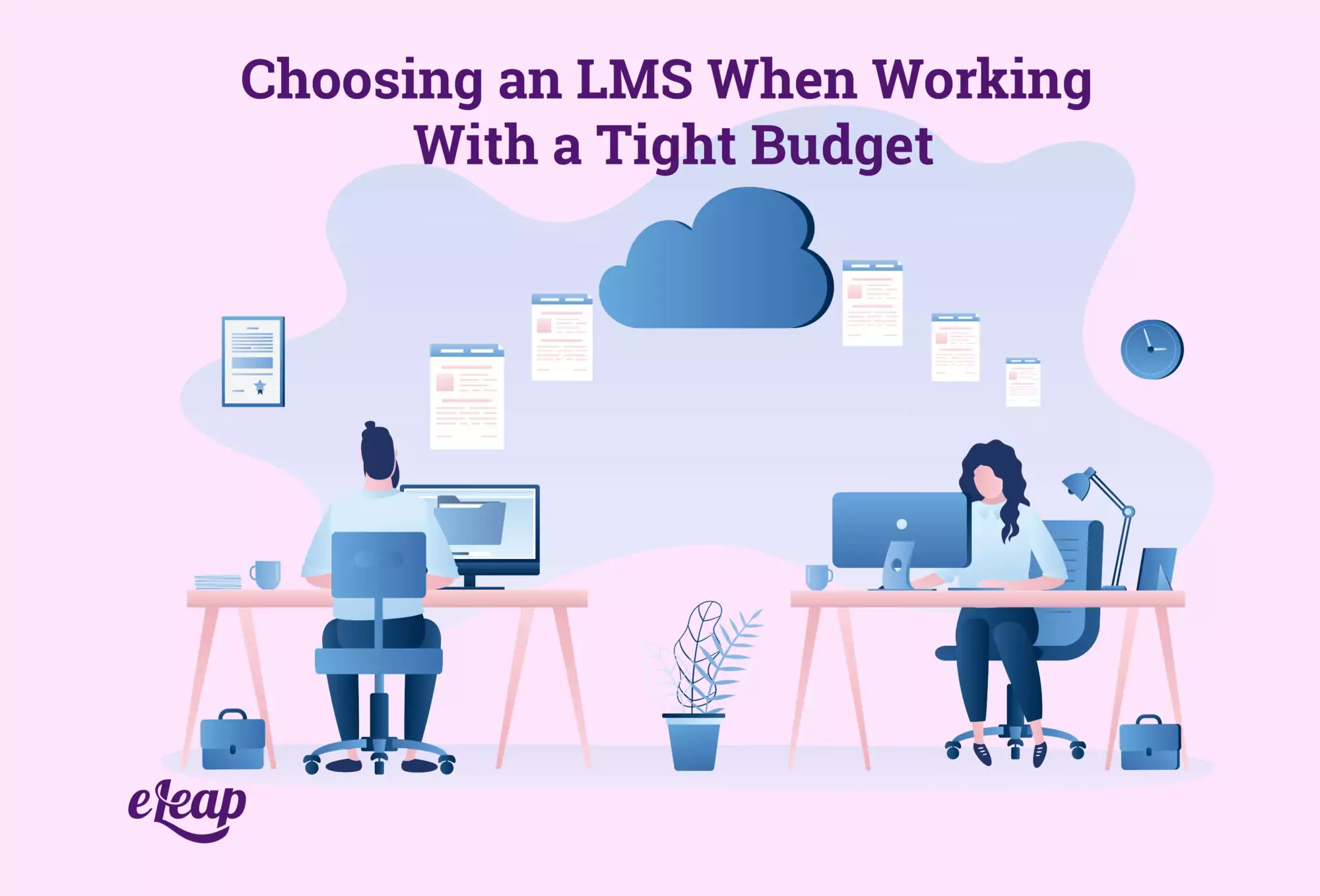 Think About Your Requirements Now and in The Near Future
There are a plethora of LMS options out there, and with a long list of features, it's easy to get sucked in. Instead, you should consider solutions that are tailored to your needs both now and in the near future. First off, take the time to identify the issues that you would like your learning management system to solve. How can an LMS help you solve your problems?
You also need to carefully consider your future plans for the platform, particularly if your business is growing rapidly. Compare the features offered to your expected usage scenarios. The scalability of your system needs to allow for changes in your requirements. It's important to find a training program that helps you grow in the near future without breaking the bank now.
Carefully Research and Understand the Scope of an LMS
Only once you understand your company's individual needs will you be able to start shopping for an LMS that meets those needs and fits within your budget. And the shopping process can feel overwhelming because there are a wide variety of platforms available that differ greatly in capabilities. There are some that are designed for handling only basic training administration—managing training delivery and tracking course completion.
But some companies provide a broader range of services like content libraries, course building capabilities, and real-time module flexibility. Additional features can be beneficial, but they're also more expensive. So, only go for the additional features if you know you really need or will use them.
Know How Much You're Going to Pay
To stick within a budget, you need to know your budget, you also need to have a realistic idea of what you might expect to pay for your LMS. Yes, you might know that they're generally quite expensive, but do you know exactly what you're spending your money on?
It is likely that you will have to pay for both the initial implementation and annual licensing for most LMS platforms. Be prepared, because there may also be additional fees for upgrades, add-ons, and content licensing. For compliance or specialized programs, a fee per learner or per course is common, as well as a flat fee per course. Do the math, identify your needs, and determine how much you have to spend and how much different systems cost before committing.
When budgeting, keep your return on investment in mind. Once you start to see the expenses of getting an LMS set up, it can be easy to want to change your mind. Consider how much time and hassle an LMS might save you and how your business will benefit from it. You can save money in a ton of different areas across the board, making whatever LMS you choose well worth the investment, as long as you choose wisely.
Know What Not To Do
When choosing an LMS, there are some pitfalls you should be aware of and avoid. Beware of the add-on trap, for example. Don't be sucked in by a salesperson who might tempt you with an LMS that has all the bells and whistles, only for you to find out later how much you're paying for all those add-ons. Ensure that you read the entire contract before you make any decisions.
Understanding content ownership is also crucial when working with vendors. Once committed, you may not be able to change platforms if you do not wish to use the LMS vendors' content or proprietary tools. It is important to specifically ask about this from the very beginning to avoid having to purchase your own content back from the vendor.
Interestingly, many businesses fail to include IT in the decision-making process when making evaluations. If for no other reason than to ensure security and compatibility, IT should always be involved in any new software purchase. Installing the software yourself may be too expensive in the long run; otherwise, your IT team can be of great assistance.
Don't forget to plan for the rollout and adoption of the platform. You can spend all the money you have on an LMS, but it will only bring you value if your team wants to and knows how to use it properly. Make sure when rolling out your platform that you emphasize its benefits to employees and ensure that your entire workforce knows how to use the LMS properly.
Remember, small businesses with tight budgets aren't excluded from having an LMS just because they're pricey. There are certainly ways to work an LMS into almost any budget. You might not be able to have the fanciest, most high-end learning management system out there, but you can find one that fits all your basic needs and ensures you'll get the return on your investment that you deserve.