Setting Corporate Training Goals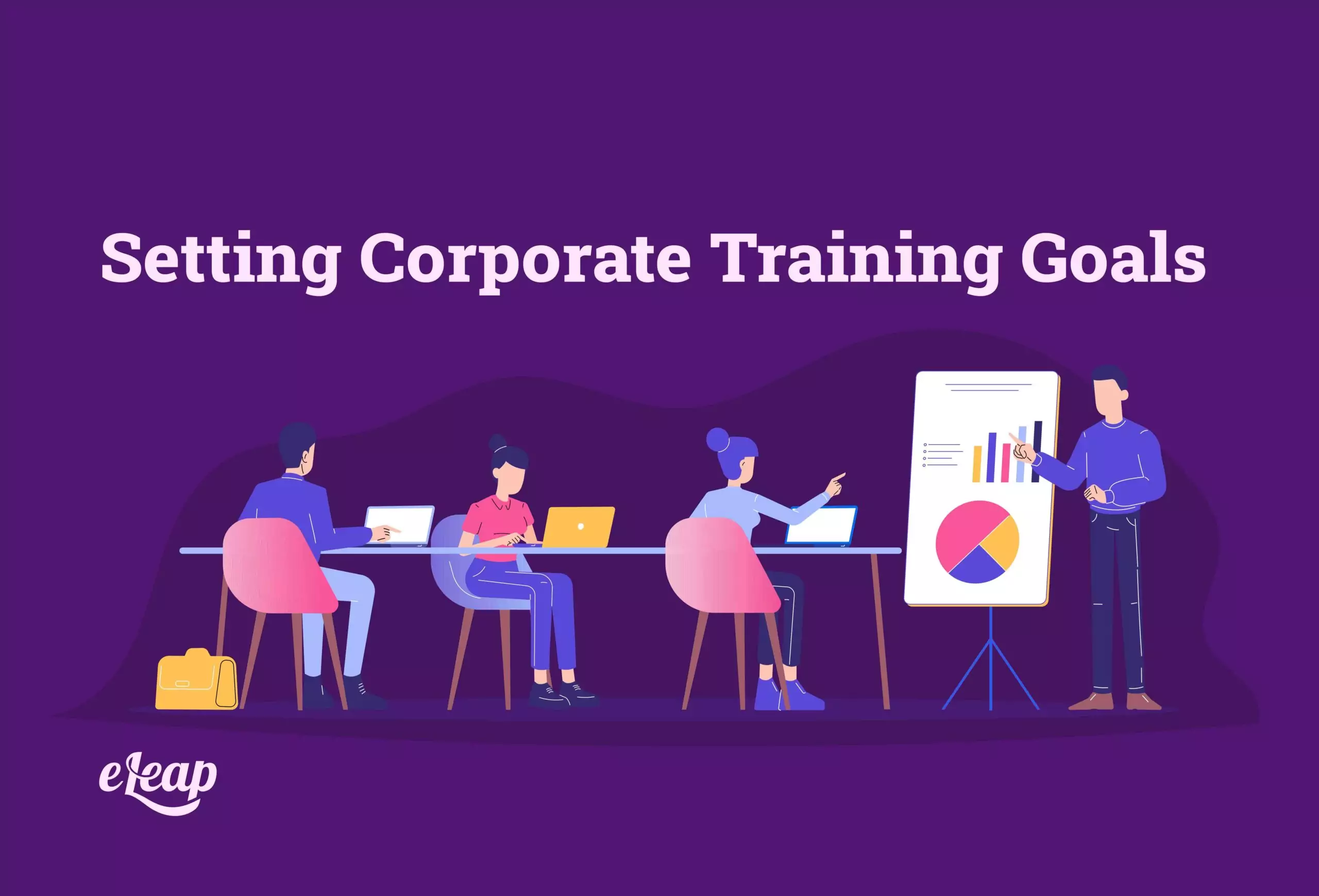 Establishing new corporate training goals is important for any organization in the corporate world. Separately, you'll have personal goals, organizational goals, management goals, and more. The primary focus of any corporate organization is ensuring all of these goals align, creating a more collaborative environment moving forward.
One of the most important sets of goals falls into the training category. Understanding your training goals makes you aware of the materials you need for your company's design and development phase. This also makes you more aware of what you need to provide for new team members to give them the highest odds of success.
Additionally, developing objectives also helps your new employees understand what's expected of them. Taking the time to set training goals can save your organization a significant amount of money and time and make the implementation of your training much simpler.
The ideal situation is to set these goals before the new year. However, if you're running behind, it's still not too late to get these hashed out to promote a much smoother 2022.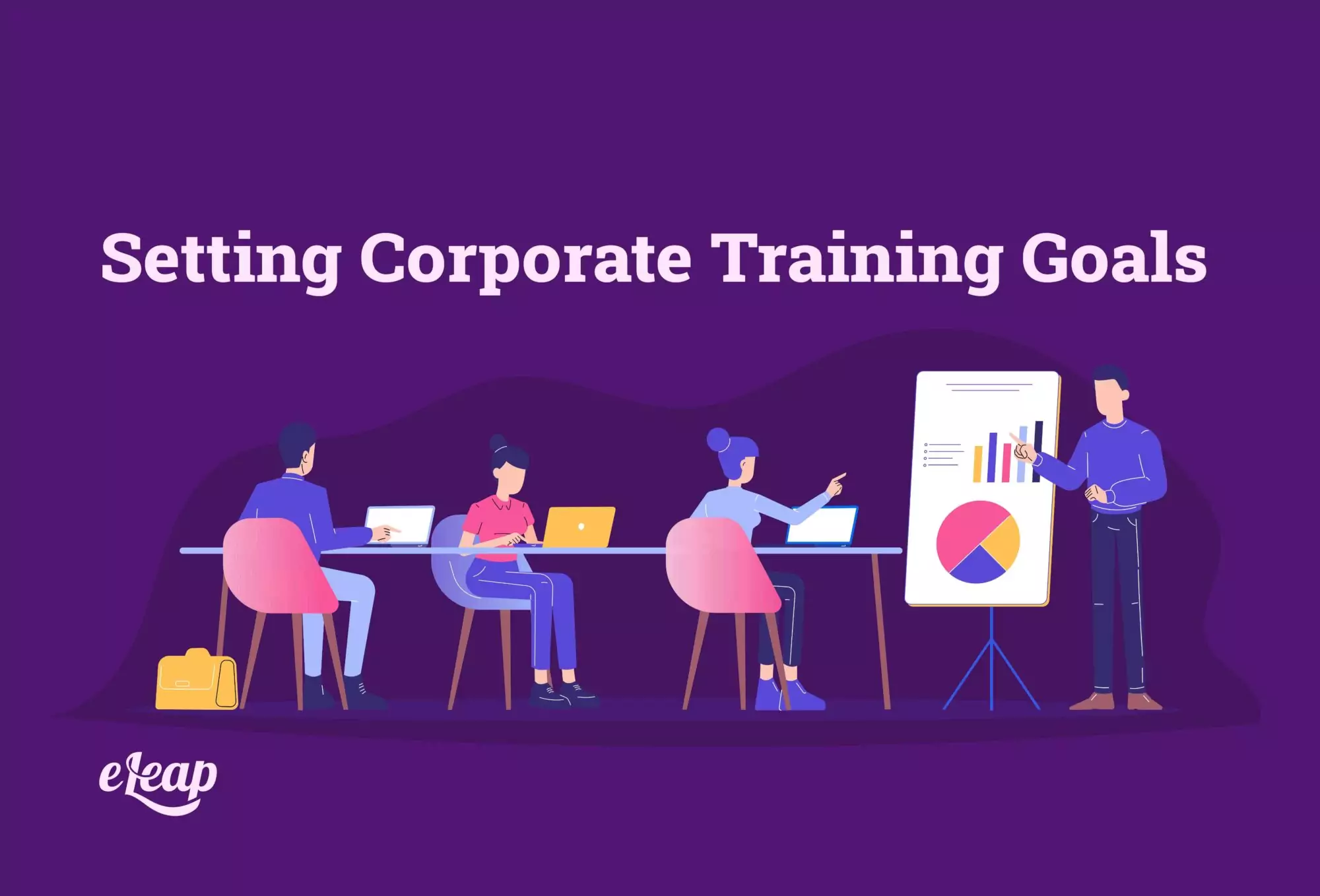 Aligning Your Training and Business Goals
To create corporate training goals, you must first be aware of your entire organization's business goals. If you don't have a clear picture of where your company is going, it's going to be difficult to decide what you want out of new hires.
Once your training and corporate goals align, it's much easier for new team members to understand their position expectations. There's a much clearer picture of the company's mission, which helps define each role within your organization.
One of the most critical steps to aligning training and business goals is making sure L&D and your HR departments communicate with other departments on a regular basis. Communication is one of the most critical elements when it comes to goal alignment within a corporate structure. Supervisors must communicate regularly to understand training objectives for each department better.
This creates more uniform training methods across all departments, which leads to better overall goal alignment for training different employees company-wide.
Whenever employee training takes place, two important things need to happen. The training should serve your organization's overall goals and meet the individual needs of your learners. This is accomplished by ensuring your training program is efficient at providing new employees with the proper skills to fulfill their assigned roles.
You can take a few simple steps to help set corporate training goals, which we've outlined below.
Setting Corporate Training Goals
You can use the following list as a guideline to help set corporate training goals for your organization.
    1. Defining Goals
The first step is defining what your organization's strategic goals are. It's difficult to move on without a firm understanding of your organizational strategy going into the new year. This includes goals for your overall brand image, new products/locations, and revenue goals.
    2. Improvement
Find out how you can improve to help further your organization's strategic goals. This helps you draw a path toward the goals you set in step number one and gain an idea of what your training objectives should look like.
    3. Skill Gaps
You need to be aware of skill gaps and how to close them efficiently. For example, if your organization has an issue with conversions or closing deals but has plenty of prospects, the communication between marketing and sales needs to improve. Always remember these skills when you create your training goals to help address these skill gaps before they happen.
    4. Training Program
Create a comprehensive corporate training program. Your LMS should help you do this efficiently. Training should provide team members with the skills they need to help achieve your organization's goals. Any prior training methods should be adjusted to reflect the new changes in your corporate goals.
    5. Delivery
The next step is to actually deliver the training. Your LMS platform should make it easy to manage, deliver, track, report, and analyze every report regarding employee training. Each separate employee should receive a full breakdown.
    6. Tracking Effectiveness
After a few months of tracking results, you should gain an understanding of how effective your training program is. This allows you to determine whether your organization is getting the ROI it needs. If you need to, modify the training program based on the results you find.
As a reminder, before you set your training objectives, define what your organizational goals are moving into the new year. This helps ensure proper alignment.
Understanding Current Trends
Having a firm understanding of your organization's corporate goals is only the start of creating your corporate training objectives for the year. The next important stage is understanding what the current trends in corporate learning and LMS platforms are, and how they're changing as time goes on.
Many of the corporate trends for this year are identical to 2021, with a few that stand out. These are a few of the forecasted trends for 2022.
Virtual reality training will become more realistic
The priorities will be inclusion, acceptance, and diversity
More mixed-reality technology is looming
Remote learning options will continue to expand
Augmented and virtual reality will continue to gain popularity
When you have a better understanding of corporate learning trends, you can implement the type of training that keeps learners engaged. For example, your L&D team might consider adding more interactive learning elements to online training modules. Quizzes, assessments, games, videos, and simulations are all great examples of these elements that you can include in your course material.
Don't forget to incorporate acceptance, diversity, and inclusion in your training. The majority of new members of the workforce want to work for a diverse organization.
Continue to keep your fingers on the pulse of the corporate learning industry and watch how it's changing. If it's possible, modify your company's specific training program to reflect the changing landscape in corporate learning management systems.
Remember to make your training goals as detailed as possible. The more details involved with your training goals, the higher the odds that your employees will meet them. When you have the right LMS and there are more details involved, the goals are much easier to measure, and eventually, meet.