Promoting collaborative learning in your training materials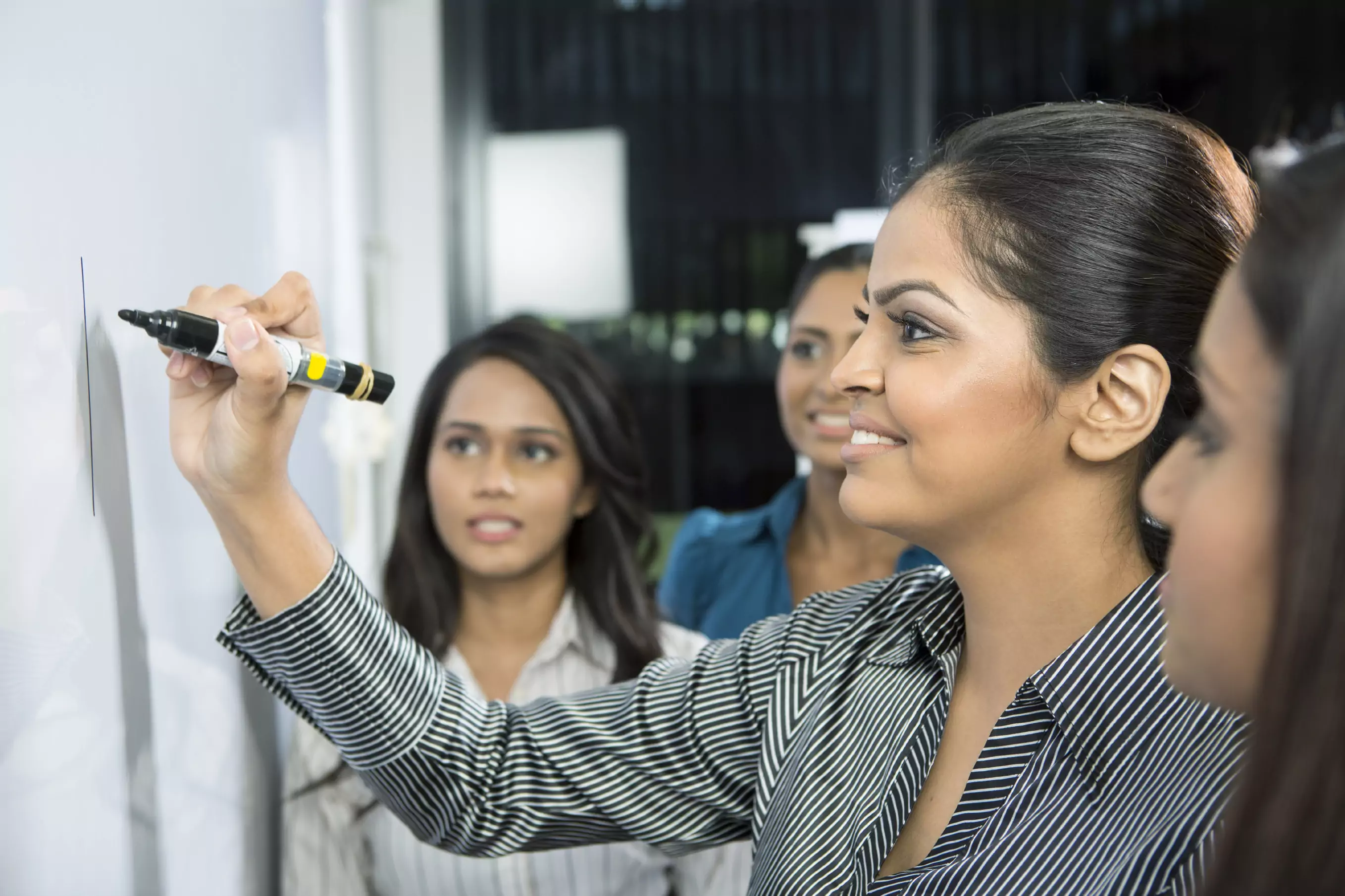 One of the biggest advantages of utilizing multimedia and eLearning as your corporate training medium is the fact that you can include so many unique components, including collaboration. Collaborative learning has so many benefits that you may not be able to get from strictly presenting information to your employees.
Yes, you can include collaboration in traditional classroom training, but when it's part of your eLearning it can be done regardless of where employees are located, in an efficient and effective way.
The Value of Collaborative Learning
One of the primary benefits of introducing collaboration into your training is the fact that it encourages critical thinking, and can foster a sense of innovation. Innovation is important to engagement and the overall success of an organization, yet many training professionals say it's challenging to "teach" this innovative spirit.
When you use collaborative learning, you're not necessarily trying to teach innovation, but you're instead laying the groundwork for an environment that promotes it.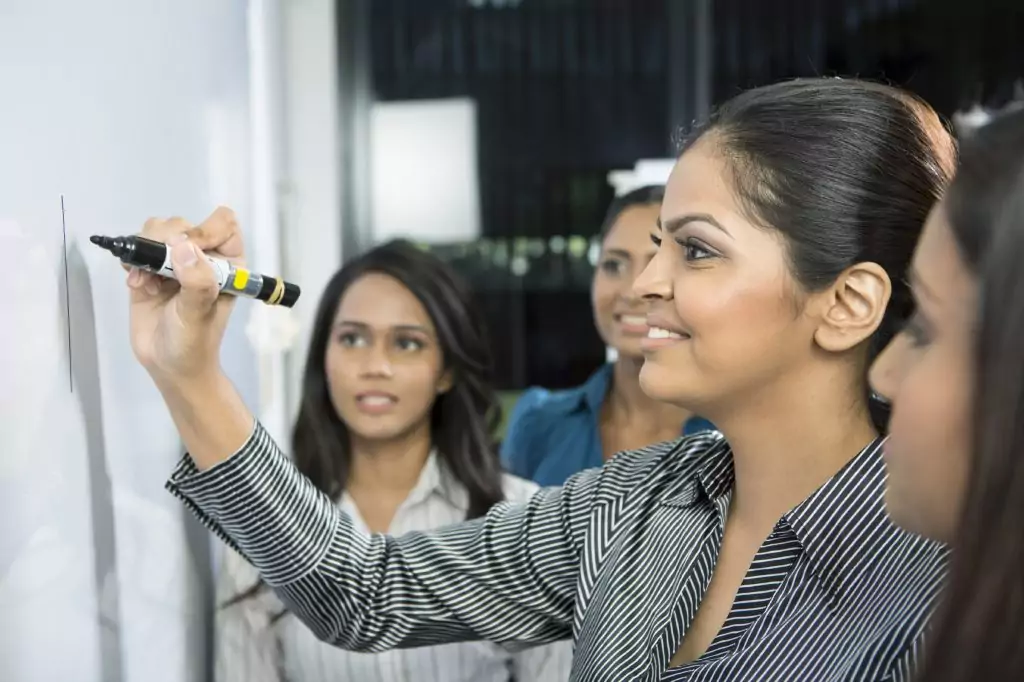 Collaborative learning is also great because it can be used as a way for employees to take the skills they've learned during training, and then apply them to a variety of situations, and view how others would similarly handle a real world on-the-job situation. Employees may find they would shift their views or their approach based on what they learn from other employees, and that can be a valuable part of the learning experience.
One of the industries where collaborative learning is ideal is in the medical industry. Healthcare training is about providing the hard skills providers need, but then also encouraging them to utilize their skills to make empowered decisions about patient care in a variety of settings. Collaboration is a great tool to empower employees in the decision-making process.
Including Collaboration in Your Multimedia Training
If you've been convinced your multimedia training could benefit tremendously from collaboration, how do you go about including it in a way that's seamless and is going to have the most effectiveness?
Think about these three tips:
Make collaboration user-friendly and accessible during the training process. Employees aren't going to be likely to take advantage of, or maximize collaborative tools if they're difficult to access or use. Try to keep it as simple as possible, and make collaboration something that's available on a variety of devices as well, including tablets and smartphones.
Scenarios are great to use in conjunction with collaboration, because they're based on real world situations and they can spark discussion that's going to be relevant to the employees' day-to-day job. Also, scenarios tend to be really engaging for the learner, so when you combine that with the opportunity to collaborate with others, the effectiveness of your eLearning tends to be ramped up. Again, this is a particularly relevant formula for the healthcare industry.
Along with providing a tool for further developing new skills, collaboration in a learning management system can also be a good way for students to turn to one another for help on concepts they find difficult, or to have questions answered by other people. This can significantly increase comprehension and retention of materials, and make training more effective.
Whether you include the capability for live chats and discussions in your organization's training, or go all out and have employees work on projects together through collaboration, there's no doubt it can be an important component to ensure you're getting the most possible value from your eLearning.
Students will become more excited and more willing to engage with the training process, and whether or not they even realize it, this type of discussion and working together is also going to help them have a better long-term grasp on the information being presented.