LMS Migration and What You Should Know About It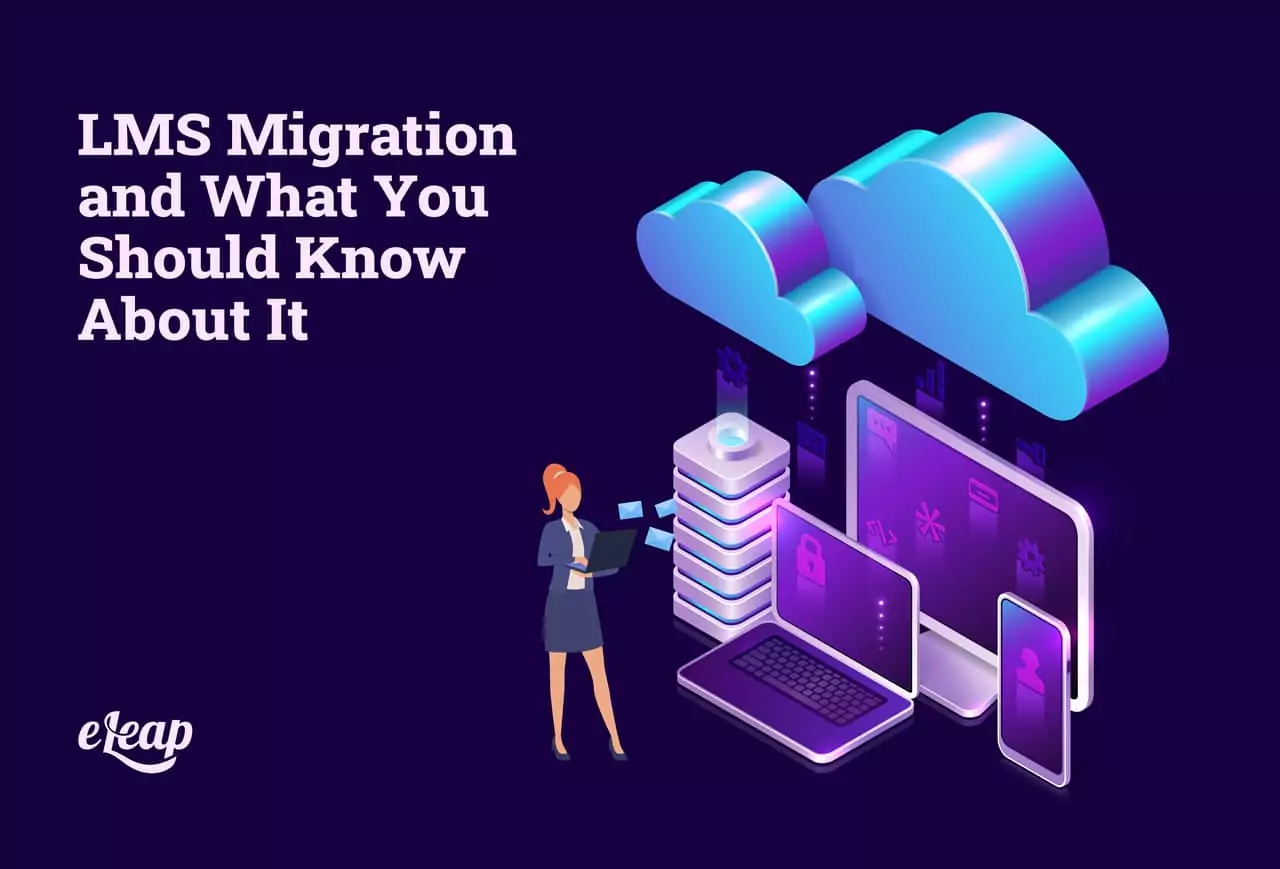 When it's time for your organization to select a new LMS, selecting the platform is only the first half of the battle. Remember, you still have to go through the headache of implementing the new platform and migrating everything from your prior system.
While this can be challenging, it's not impossible and it certainly can be made easier by asking the right questions. Choosing the right LMS is the key that will unlock the door to take your company's learning and training efforts to a whole new level for everyone's benefit. This article focuses on the right questions to ask when leading up to selecting a provider and after making your final decision.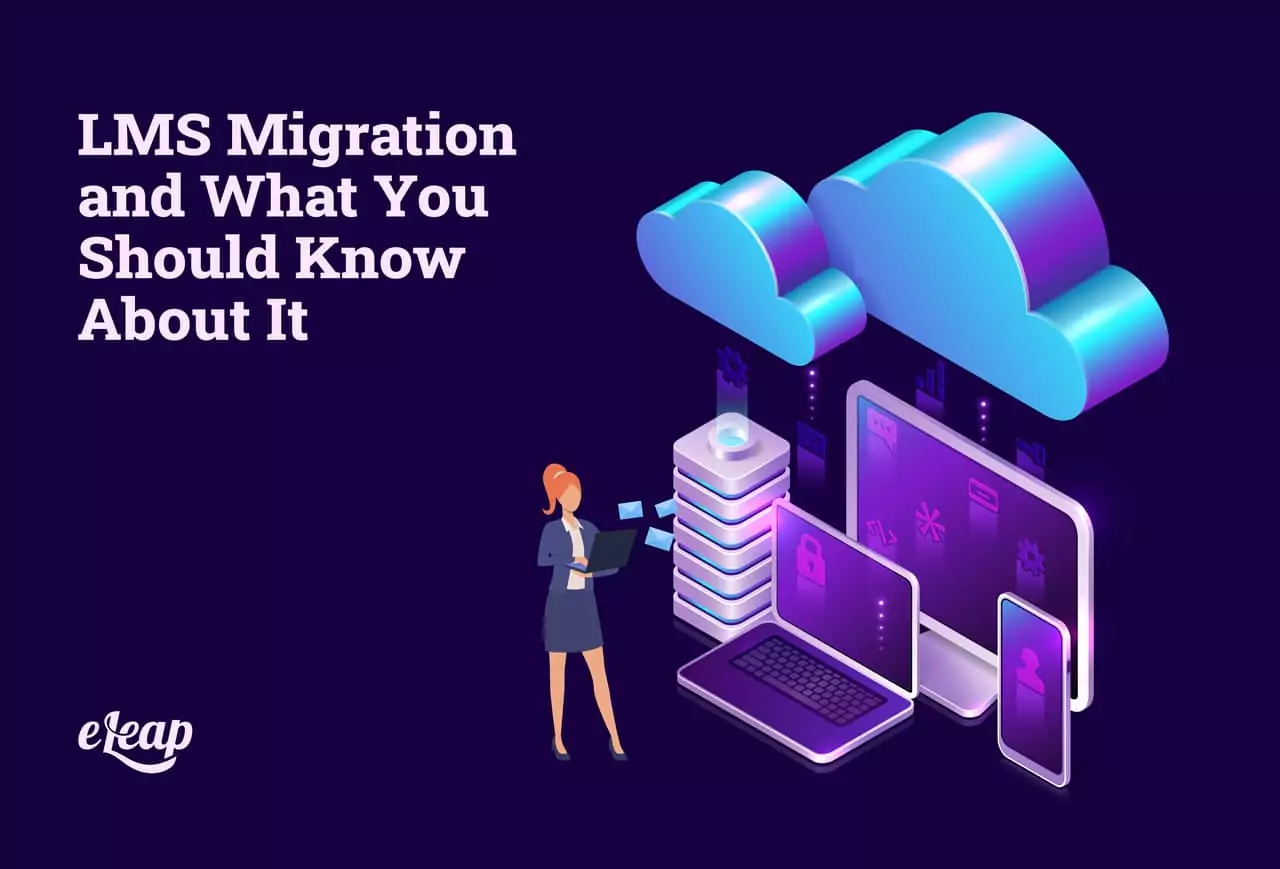 1. What Are the Most Important Areas of Focus When Selecting a Provider?
Your provider should have plenty of experience when it comes to data migration, and they should be able to offer solutions when it comes to each of their client's needs. The provider should provide proper consultations since rarely is any migration a one-size-fits-all process.
The migration needs to be tailored to fit the needs of your organization, specifically. Normally, this will require the use of several customized scripts. You need to make sure your provider is capable of providing said scripts.
It's important to note whether the provider is able to accommodate different scripts when needed. If your previous LMS had things like special certifications or badges, chances are, you'll definitely need special scripts.
It's also important to keep your budget in mind. Remember, any additional migration costs more, especially when you start talking about creating and running specialty scripts. This should all be discussed with the provider during the initial phases of the migration strategy.
    2. How Do Cloud and On-Site Migration Differ? 
If your new provider makes both of these available, the client should never notice the difference. The actual data transfer is different between the two; however, the final outcome is similar. Regardless of which case works best, it should be handled by the provider specifically.
    3. How Will the Migration Work?
The migration process will take place in several phases normally. In order for the process to be completed in the most efficient manner, the migration should be looked at as a project in itself. This is especially important when new software is installed just for the migration specifically. The following steps are all typical of the migration process:
    1. Consultation
The consultation phase is the provider giving the client pertinent information regarding the migration. Here, you will learn what the process consists of, and you'll have a chance to ask any important questions.
    2. Specification/Documentation
Here, everything will be specified and documented. Think of this phase as setting everything in stone regarding the process. The official outline is constructed during this phase.
    3. Script Development
Remember when we said customized scripts would probably need to be developed? This is the part where those scripts are created and put into play.
    4. Data/File Preparation
This is when you prepare and make any finalizing changes to the data and files that are going to be migrated.
    5. Testing
The scripts will be run in a test environment to ensure they are running smoothly.
    6. Error Output
Any potential bugs will be caught during this phase, giving providers a chance to fix any mistakes.
    7. Quality Control
The final script is developed after the error outputs are considered. This is the final step before the real migration.
    8. Final Migration and Sign Off
Everything is migrated for the final run. Once you have a chance to review everything, you will sign off on the migration with your approval.
    4. What Interfaces Do They Have Access To?
Experienced providers will have access to several different interfaces regarding migration and data transfer. They should also be well-versed in importing scripts and customization in order to ensure everything runs smoothly.
At the very least, they should have access to relevant LMS interfaces.
    5. What Type of Data Can be Migrated?
This could be one of the most important questions regarding the entire process. Any type of data can be migrated. However, this migration isn't free. You're going to want to question which data you should be migrating in regard to how useful it will be on the new platform.
At the minimum, you should consider migrating the following:
User data
Lesson history
Course content
Locations
Job profiles or competency profiles
It's important to note that in the case of courses, sometimes these can be migrated using standard data sets. However, if things like special certifications are included, you might need specialty scripts.
Together you can decide on additional data sets to migrate when you consult the provider.
    6. How Long Does the Process Take?
This is another important question when it comes to the migration process. You'll want to know how long migration is going to take so you can get a feel for when everything can be deployed.
Standard sets of data can be migrated in as little as one week. However, a more realistic estimate is three months from migration to testing phases. More complex sets of data are hard to estimate and depend on the following:
The complexity
Volumes of data and condition
Dependency on functions
Resources for scripts
Much more
If you're worried about time, this should all be hashed out at the beginning of the process.
Every migration involves a certain level of planning and attention to detail. Many very important factors also need to be considered prior to and during the migration phase.
The specifications of the migration should be documented from the earliest stages. This will ensure the availability and inclusion of third-party providers or any external IT sources. Things can get technical really fast and documenting everything will ensure the efficiency of the migration.
Forgetting to document one simple third-party or any other element of your prior platform could disrupt the entire process. This is why the most important part of the migration is asking the right questions and attention to detail on your end!