Learning Zones
Developing Online Learning Zones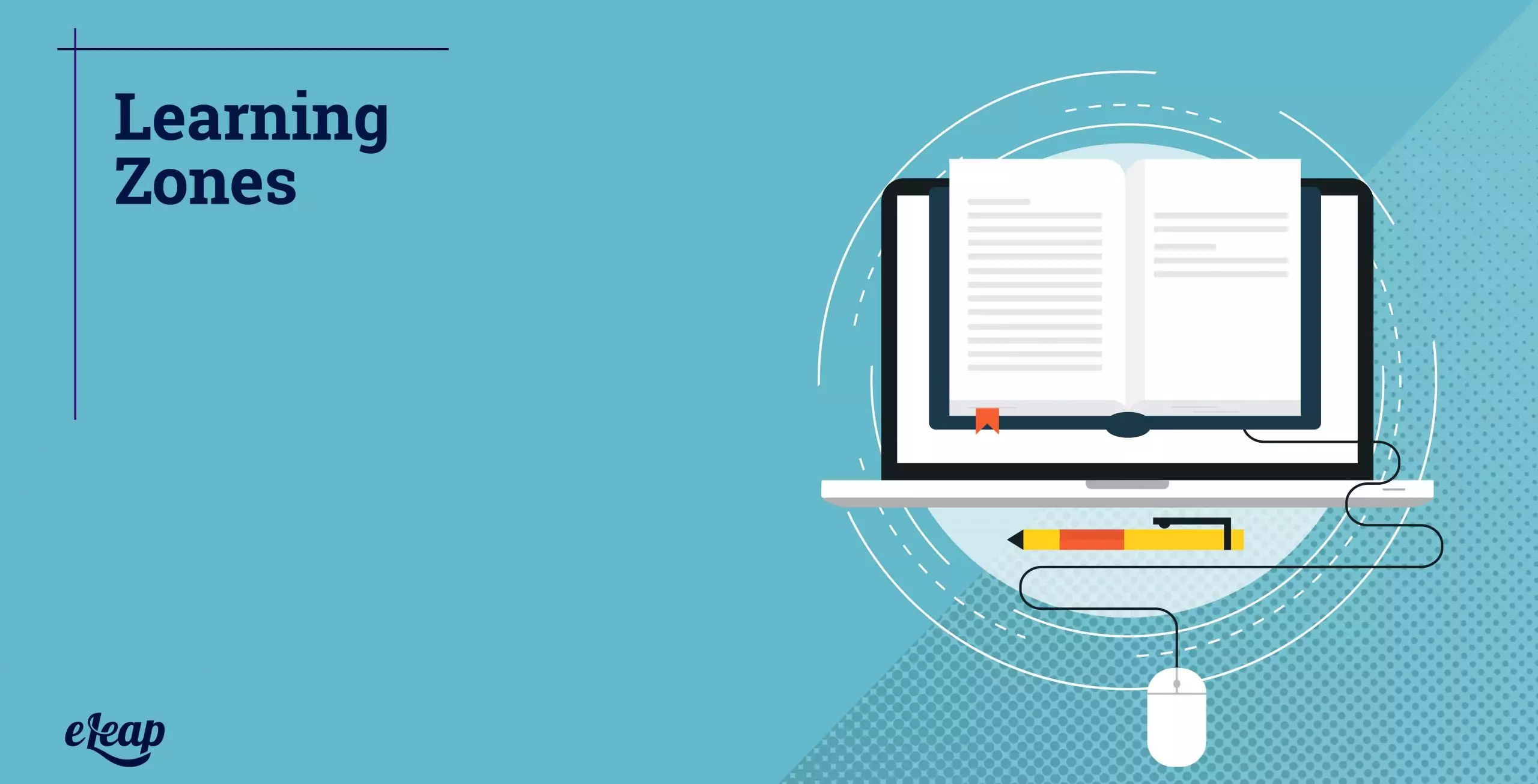 Fostering a culture of learning and innovation within your organization is vital, but it can also be pretty challenging. How do you engage your employees in learning and development? How do you challenge them to step outside their comfort zones and develop new skills that will support them in the future? Learning zones should be central to your strategy here.
What is a learning zone? Learning zones can mean two things: the zone in a physical space where learning is accomplished or the emotional and mental space where people step out of their "comfort zones" to learn. We will go through how to foster both types of learning zones on an online platform.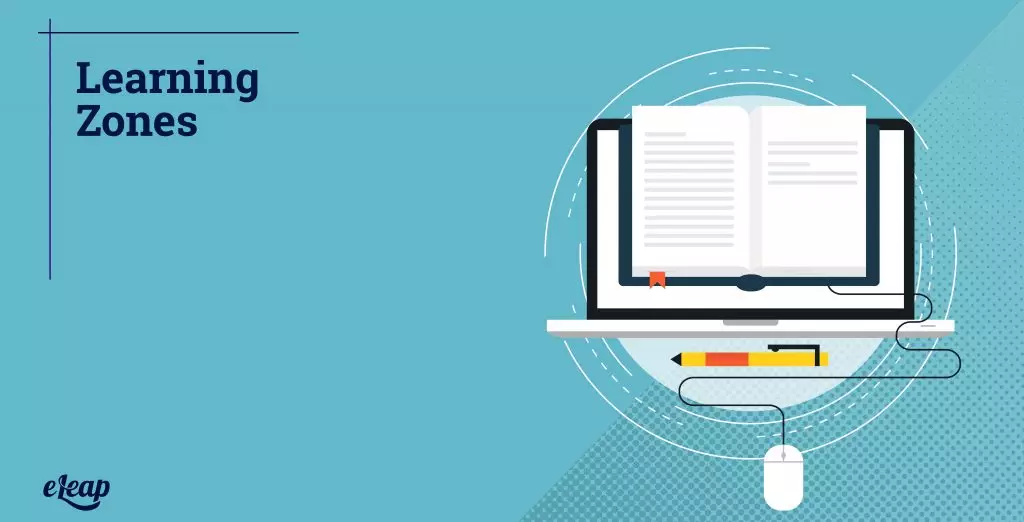 Fostering Online Learning Zones
There are two key challenges when trying to implement zones through an online platform like a web-based learning management system. One of those is creating a sense of a physical zone with an online system. The other is creating a mental space that's ideal for learning and development. Below, we'll discuss each of these and how they relate to both learning management systems and ensuring that your team can learn and grow.
Physical Learning Zones
It is difficult to define a physical space for trainees to learn because digital learning management systems are web-based. This means that a student can learn in an office, at home, on the train, or even on a boat if they have a WIFI connection. That's one of the primary advantages of a web-based LMS, but it can also create challenges.
Do you really need a physical learning zone in this capacity, then? No, and yes. No, because one of the key features of eLearning is the ability to receive training anywhere, at any time, on any device. This makes information readily accessible and, thus, more efficient.
However, a physical zone can also help people focus their attention to ensure they are getting everything they need out of the training. Think about it this way – when you walk into a physical classroom, you're in a physical space that affects your ability to concentrate and learn. So, how can you create this physical learning zone?
Blended learning enables a physical space, such as a classroom, to augment online training. This can help learners mentally segment their training based on location. Blended learning works very well with subject material that combines both theory work and hands-on training.
Offering quiet, available areas for employees to do their training within the building can create a space where learning can be cultivated. For example, while employees might have access to the LMS from their workstation, creating a training room in the HR department can help provide the physical space needed.
Employees may accomplish their training on their commute or while doing something else, not truly paying attention, simply because they can have the courses running in the background. Offering paid hours or time during the workday to complete courses will help create a proper learning zone to sit down and interact with the training program.
Mental Learning Zones
The second challenge when working with online learning zones is trying to get people to step out of their comfort zones and really challenge themselves to develop and grow. People resist change, especially when learning new skills or new processes. This resistance can deepen when they feel that training is thrown at them via an online platform.
Sometimes, there can be a sense that digital learning is impersonal, or that it's one-size-fits-all. That can derail your efforts and cause serious issues within the organization. The solution is to create mental learning zones tailored to individual learners.
So, how can you overcome this and create productive mental learning zones?
Offer your learners help and support. Having a virtual or in-person instructor to explain techniques and processes will allow learners to feel more comfortable and supported. You can take this to almost any extreme you want, ranging from instructor-led virtual chats to creating entire online mentorship programs.
Explain the purpose of the training. Every employee should go into a lesson with a clear understanding of what they will be learning, why they will be learning it, and how it will benefit their growth and the success of the overall company. This will put employees in the "zone" to feel as though their training is of value.
Use different forms of media. If you vary content delivery methods, your learners will feel less like it is "training" and more like it is just information, which can help put them in a more receptive and engaging mindset in which they will want to interact with the learning program. With some content types, such as gamified learning, they might forget they're learning entirely and become completely immersed in the experience.
The Right LMS Is Critical
Creating physical and mental learning zones for students and employees can be a challenge through online platforms, but it's certainly possible. Understand the barriers to training and you will be able to overcome them by helping your learners step out of their comfort zones and into their learning zones.
It is also important to understand that each learner has unique needs. You should be able to create learning paths for various groups and even for individuals to help ensure they are receiving the training that they require.
However, you cannot do this on your own. You'll need the right learning management system to underpin and support your efforts. A robust learning management system can support both physical learning zones and mental learning zones, tying them together and creating a seamless whole.
The result here is the ability to create a culture of learning and development within your organization. It enables you to build teams comprised of individuals who value learning and take advantage of every opportunity to improve their personal and professional skills.
Resources – Additional information?