How Learning Management Systems Can Enhance the Workplace Environment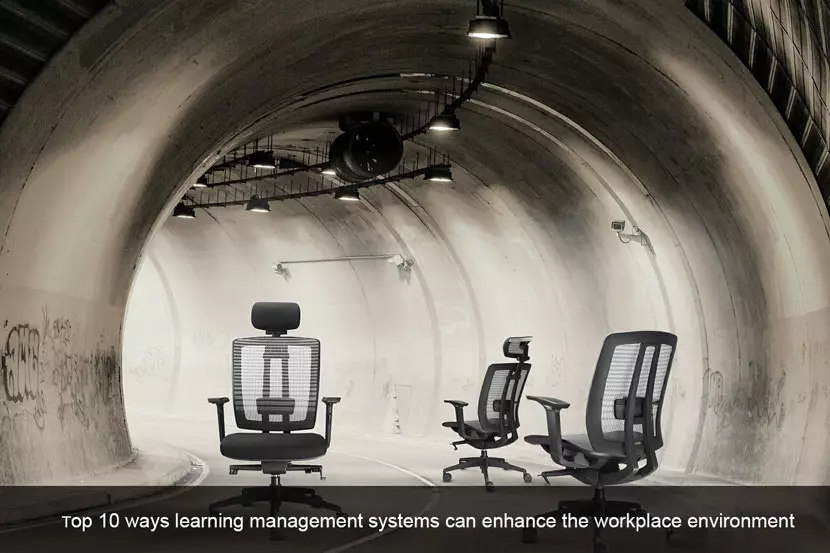 Studies have shown that e-learning is both cost-effective and convenient, attributes that have led to its quick acceptance by a variety of organizations.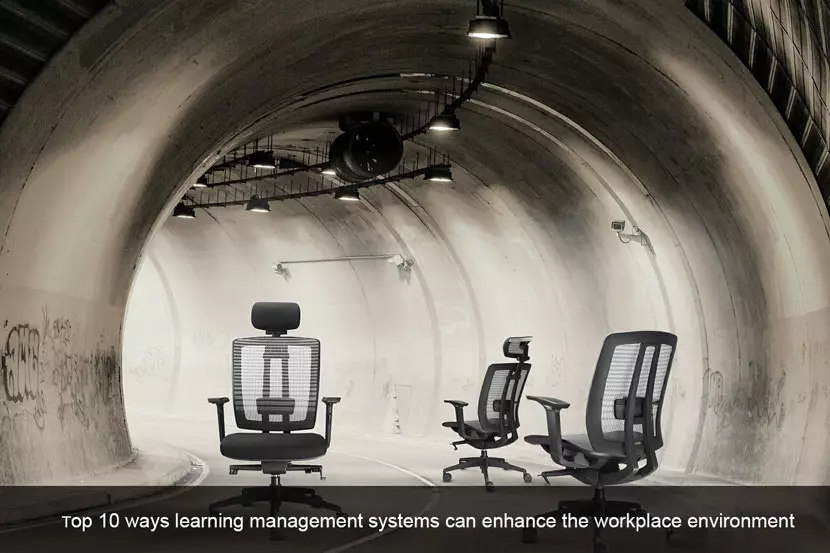 With the integration of a sophisticated learning management system into its online training, a business can customize its training program to meet specific needs, set standards and timelines for the learning process, integrate existing materials into courses and monitor the progress and achievements of individual learners.
But e-learning and learning management systems benefit employees as well, especially as more people work remotely and even those in the same departments can seem isolated from each other due to travel or physical location of offices. Rather than having to try to find answers on their own, or email questions and hope to get a timely response from a manager, employees have access to a shared community that can greatly enhance far more than their job skills.
Let's look at the top 10 ways learning management systems can enhance the workplace environment:
By providing an online community for shared learning in the workplace. Transferring information learned through training to the actual job is one of the most important objectives of any training program. By creating an online community, LMS gives workers an opportunity to share information and its application to the work they do on a day-to-day basis.
Through the quick and efficient creation of discussion forums and assignments related to the real-time learning needs. Such forums help support the sense of online community in a workplace environment and provide learners with an opportunity to give feedback on training and its effectiveness
By incorporating a variety of text- and image-based learning tools to convey important information. A training program is not successful unless learning is applied to the workplace, with a corresponding positive impact. LMS allows training designers to reinforce application through workplace-specific program design.
E-learning can be used in a hybrid format to meet the needs of all learners in organizational development.  One example is a virtual learning environment in which trainers and learners connect in a 'virtual café' of classes and question-and-answer forums without ever being in the same space. Although the trainer is not physically present, the learner benefits from the knowledge that instructors are easy to access and will respond to queries.
By highlighting the achievements of employees, departments and the total organization. Learning management systems offer organizations a number of learning metrics and statistical information. As learners progress through training and apply it to their work, these metrics provide a positive feedback loop about both training activities and the organization's success.
E-learning helps companies notice and react to knowledge gaps in real time so they can respond and in turn assist employees.  When e-learning is interactive, and managers are participants in the process, questions and comments from learners are an opportunity for companies to respond quickly and to a large group.
Learning management systems can integrate skills to be learned by employees and staff in multiple departments by offering common core modules and department and position-specific modules. The customization of content for a particular organization, and departments and positions within that organization, means employees are learning material they can apply to their day-to-day roles in the organization.
E-learning is one of the fastest ways to create a technologically confident workforce. While some employees are using technology in their daily work, others are not. With an easy-to-use learning management system, these employees can become confident in using technology that will no doubt eventually become a part of their job role.
Managers can also use e-learning to help employees by studying course metrics. Most research highlights the importance of manager participation in achieving results. An organization is wise to encourage manager involvement in training, both before participants become involved in a program and after completion.
E-learning offers opportunity for a deeper and continuous learning experience. Once engaged in an e-learning experience, an employee can use the depth of learning resources that it provides to continue on-the-job training.