Learning Management System Reviews
How to Find the Best Learning Management System Reviews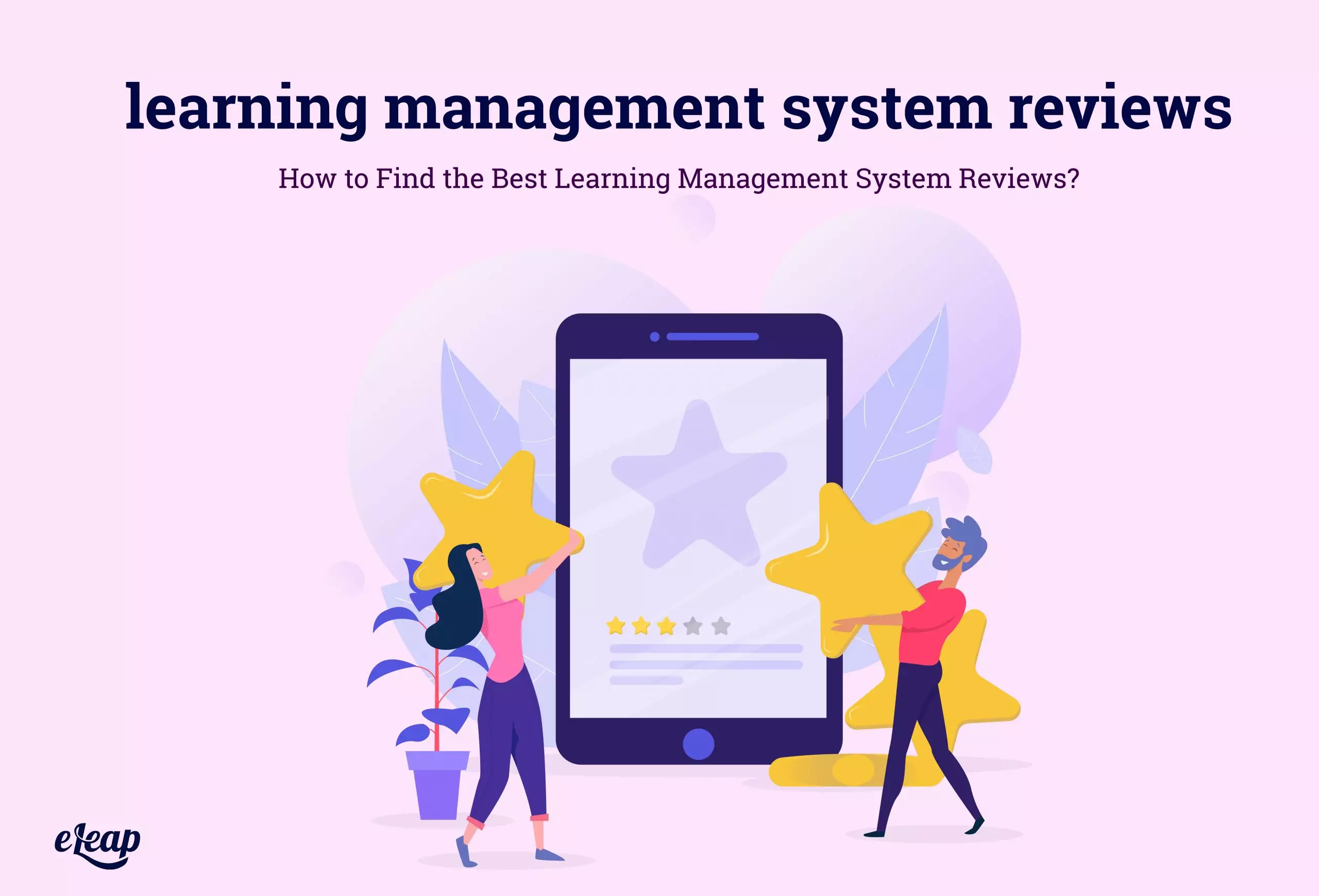 If you're in the market for your first LMS or looking to switch from your current LMS to a new one, make sure you take the time to read learning management system reviews. You can skip the industry editorial reviews, as well as customer testimonials on each vendor's website, because neither of those sources is what you really need, which is honest feedback from actual people who have used the system and took the time to write up a review.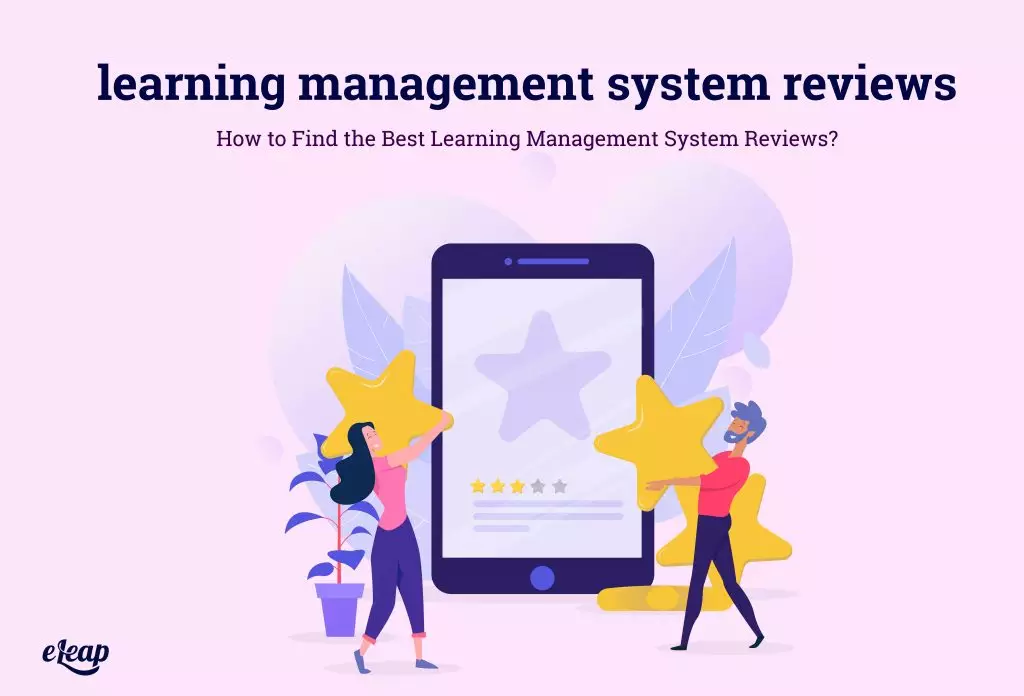 Why Do Learning Management System Reviews Matter?
Before we get too far into things, let's address why LMS reviews matter. Is it all about saving time in comparing features? Is it about price versus utility? Actually, it's about several important things.
Utility – How well an LMS works is a critical consideration. After all, if a system is difficult to navigate, includes unintuitive interfaces, or otherwise hampers utility, it's a pretty poor investment. User reviews should give you access to this information to help make up your mind.
Features – Yes, learning management system reviews should give you insight into the features on offer. However, it's about more than just bumping feature to feature and comparing LMS options. It's about learning what features various users found most valuable or useful and then extrapolating from that information the impact of those features for your organization.
Price – Price is always going to be an important consideration and reading other user reviews can help you figure out if the price paid for a particular LMS is worth it. You can also learn more about various pricing models used today, including per-user pricing, user-group pricing, and more.
Content Authoring – Does the LMS provide you with access to premade content only, or does it give you the ability to create branded content specific to your learners? Learning management system reviews can help you understand the content authoring tools available in each LMS and whether they're worth using or not.
Supported Devices – You must choose an LMS that fits your learners' needs and usage requirements. Today, that means being able to complete training outside of normal business hours, on the road, and even at home. Make sure that the LMS you choose supports more than just PCs. The right one will empower your learners with mobile learning capabilities so they can complete coursework from anywhere at any time.
Where Do You Find Learning Management System Reviews?
You can find reviews on learning management systems in several places. For instance, you'll find user reviews and testimonials on developer websites. Don't put too much stock in those, though, as they can often be pretty one-sided. Instead, seek out independent reviews that give you actionable information and help you make an informed decision.
Here are some great sources for the kind of learning management system reviews that will help you make a more informed choice:
WhataSoftware.com: This site's blog presents reviews of business software by combing through multiple sites like the ones listed below and presenting the highlights of dozens to hundreds of customer reviews.
SoftwareAdvice.com: On this site, you can read summaries of 82 different systems, some of which include a number of customer reviews. You can rank systems by the number of reviews each has received, its average rating, price, or alphabetically. The site translates user ratings into an overall ranking based on five stars.
Capterra.com: While it's not possible to sort its listing of 437 systems by either how many reviews they're received or the average user rating, it does make other aspects pretty simple. This is a 5-star system, and you can choose to filter results in several ways, including by features. You can also check out the most popular reviews on the site. However, remember that popularity doesn't necessarily equate to utility or value – you need to actually put an LMS through its paces to see if it works for your needs.
G2Crowd.com: This site lists 156 systems. You have the chance to sort them alphabetically, by the most popular, or by star rating. Note that this site is primarily designed for organizations in the education industry, so you may need to do some digging to find the right option for you. The Training eLearning category is the place for most business owners and decision-makers to get started.
TrustRadius.com: The Learning Management category at this site lists 119 systems. That list is sorted by how many reviews each system has, but you can change it if you like. Swapping to highest rated allows you to see the most popular systems while sorting them alphabetically lets you start at the top and go from there. Note that this is yet another 5-star system, but each rating is based on 10 specific criteria, so the scoring is a bit more in-depth.
GetApp.com: This website lists 93 LMS systems. You can refine your search with several different filters, many of which aren't available with other sites we've touched on. For instance, you can sort by price, supported devices, specific features, and more. It's a handy way to drill down to see which systems deliver exactly what you want and need.
Consider eLeaP as Your Learning Management System of Choice
You don't have to reinvent the wheel when it comes to learning management system reviews, and you certainly don't have to rely on customer testimonials posted on each vendor's website since those would be skewed towards those with favorable views of the system. There are several good sites like the ones listed above that contain dozens of customer reviews of multiple systems to help you make your choice.
Is eLeaP the right LMS for you? Find out with a free trial. We're pretty proud of what we've developed, including the ability to deliver content on multiple devices. You can also design, brand, and deliver your own content, and even sell that content through a built-in eCommerce feature if you want to generate additional revenue.
Free Resources – Additional information?