Important eLearning Terms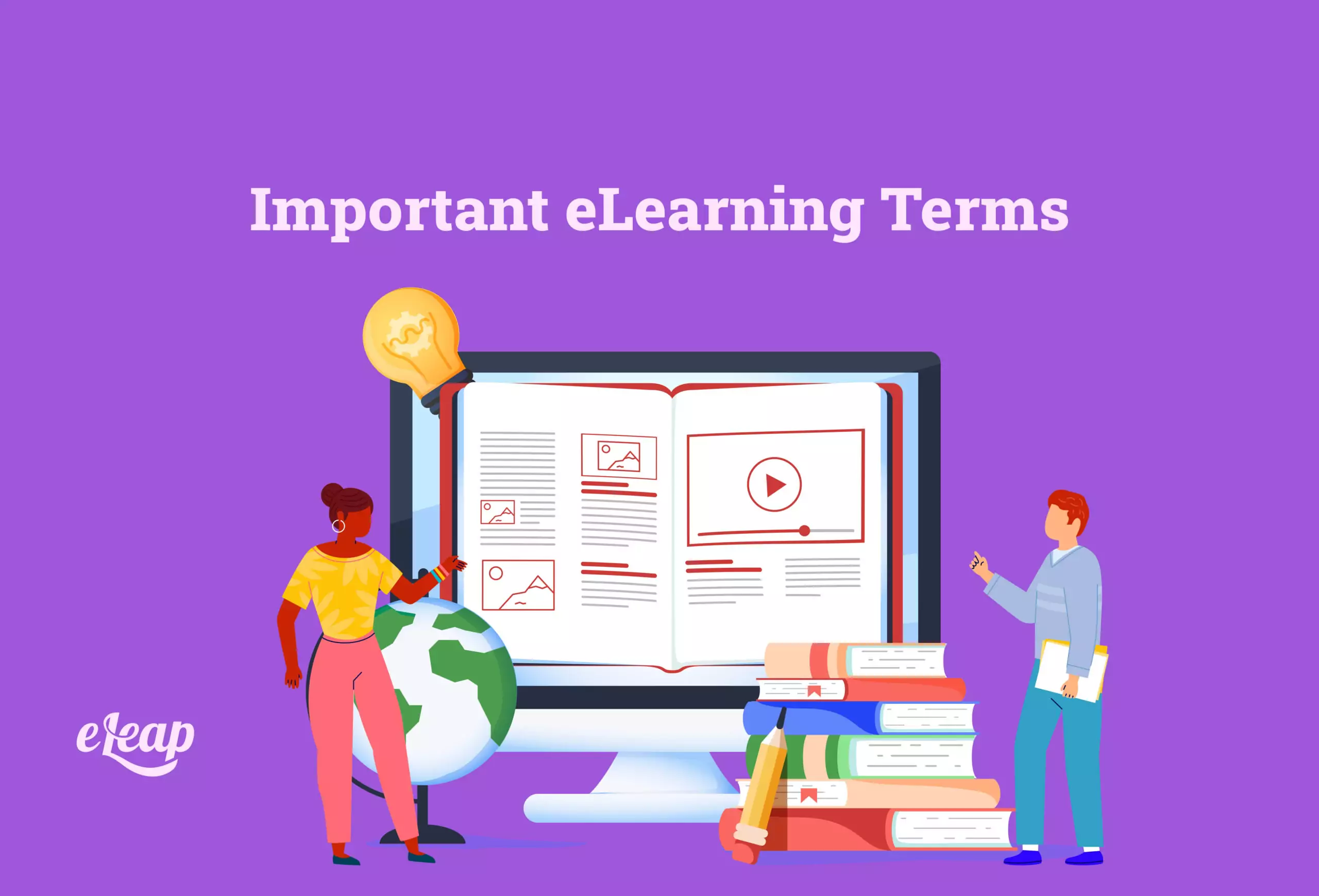 If you're new to the world of eLearning and LMS, understanding the plethora of abbreviations and technical jargon can be quite confusing. Even if you don't consider yourself a newcomer, keeping up with and remembering the constantly growing list of terms to remember can be a job within itself.
The truth is if you want to keep up with the growing technology of eLearning, you're going to want to have a decent grasp on the most important terms. At the very least, having a cheat sheet can help when you're attempting to communicate with tech support or sales regarding important changes and strategies you might want to implement.
This article may be able to provide a form of relief if you're struggling to keep up with the lingo of eLearning. In the following section, we'll highlight the most pertinent abbreviations and terms that you should familiarize yourself with to become more efficient in the world of LMS and eLearning.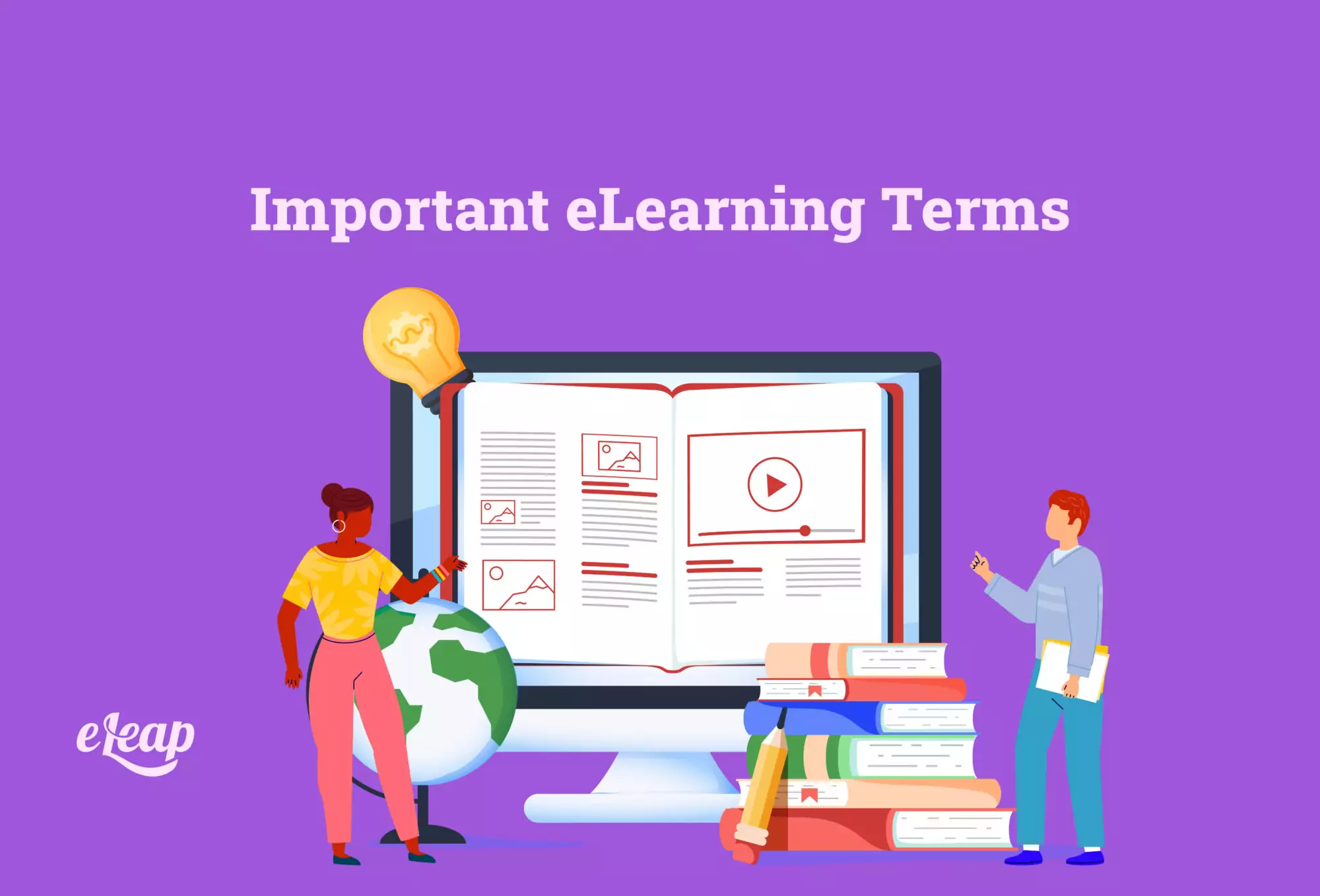 The Perpetual List Growth
Even though the terms surrounding LMS platforms and eLearning are constantly growing as new technology is adopted, staple terms will always remain. Including EVERY abbreviation and important term associated with this industry would take a fairly sizable book. However, we've listed the MOST IMPORTANT terms that you should be aware of, especially when attempting to communicate your wants and needs with an industry professional.
The list is alphabetized for your convenience and includes a short definition or description of each term.
API
API is short for Application Programming Interface. This is a tool that bridges the gap between two different platforms, giving them the ability to communicate with one another. This is valuable in terms of eLearning because of the amount of integration that's included.
Authoring Tool
Authoring tools make it easier to create content for your LMS platform. These are used to create everything from graphics to full training modules. No coding knowledge is required for learning an authoring tool.
Blended Learning
Blended learning is a feature of an LMS platform that includes elements of online learning and in-person instruction.
Conversational Learning
Conversational learning is a form of social learning that uses a chatbot to guide learners through an interactive experience. This form of learning uses the question and answer model while utilizing emojis to communicate body language.
Electronic Performance Support System (EPSS)
An EPSS is a contrast to formal learning and takes place at the point of need rather than preemptively. These systems are normally deployed to back software and guide a user through a process as needed.
Extended Enterprise
Extended enterprise companies require the need for training. This includes franchises, external service providers, brokers, and other organizations. Training in this form can be built into an extended enterprise LMS platform.
Game-Based Learning
Game-based learning describes a learning experience that's delivered by using a game. These learning environments are often more attractive for the user, leading to a more positive learning experience.
Gamification
Gamification is a term used to describe motivation principles and tactics for learners that increase engagement and the overall effectiveness of course material. Elements of gamification include score lists that track competition, badges, and awards that highlight and identify top performers.
Learning Experience Platform (LXP)
This fairly new concept changes eLearning from an employer-led platform into a more inclusive environment where employees can decide their path. Employees are able to develop knowledge and skills at their own pace.
Micro-Learning
Micro-learning describes a course outline that breaks course material into smaller, more digestible pieces of information. For example, a course that normally consists of five chapters would instead be broken into five chapters consisting of five sub-categories each (Chapter 5A, 5B, 5C, etc.). Many learners take in the information much easier this way, leading to improved scores and more favorable outcomes.
Multi-tenancy LMS
Multi-tenancy software is a single application or LMS shared by several groups of users who participate in their own, individualized learning atmosphere. This means each group has a different learning portal that has its own features and rights. However, the entire system is managed through one single LMS. The eLeaP Enterprise LMS is an example of multi-tenancy LMS.
Next Generation Digital Learning Environment (NGDLE)
The NGDLE opens up a learning system of tools with open principles with a single sign-on (SSO). This reduces the risk of singling out learning assessments, collaboration, and feedback options.
SCORM
SCORM stands for "sharable content object reference model" and describes the digital packaging of an eLearning course. This format allows courses to be imported and deployed through any SCORM-compliant platform. Most LMS platforms include SCORM players.
Validated Learning Management System (VLMS)
Certain companies within the food, medical, or pharmaceutical industries must adhere to strict regulatory compliance standards. Validated LMS platforms have been documented and verified to contain information that complies with industry standards.
Web-based Training (WBT)
WBT requires no specific software installation and instead relies on websites or cloud-based data to distribute modules and training material. Employees often prefer web-based training because of their accessibility from multiple devices from any location.
xAPI (Experience API)
This is seen as a continuous development of SCORM. Learning content and LMS can exchange information to record an expanded variety of learning activities.
xAPI has allowed the addition of updated practices for tracking learning experiences. The primary difference between xAPI and SCORM is each employee's learning model. SCORM is limited to online learning, while xAPI can track all forms of educational training. xAPI can track even the smallest of activities like reading web pages, attending events, playing a game, and even team-based learning.
If you're new to the world of LMS, these terms can help you navigate the development period that includes crafting and selecting important additions to your platform. It's important that you're aware of what these terms mean to ensure you're referring to the proper areas when communicating your goal for your platform.
Understanding the proper language of eLearning and LMS will ultimately make you more efficient at communicating important working areas of your platform. Additionally, you'll also be able to optimize and fine-tune all of the critical areas of your LMS. This can lead to more effective training when your employees participate in your organization's learning experience.