LMS Gamification 101: What You Should Know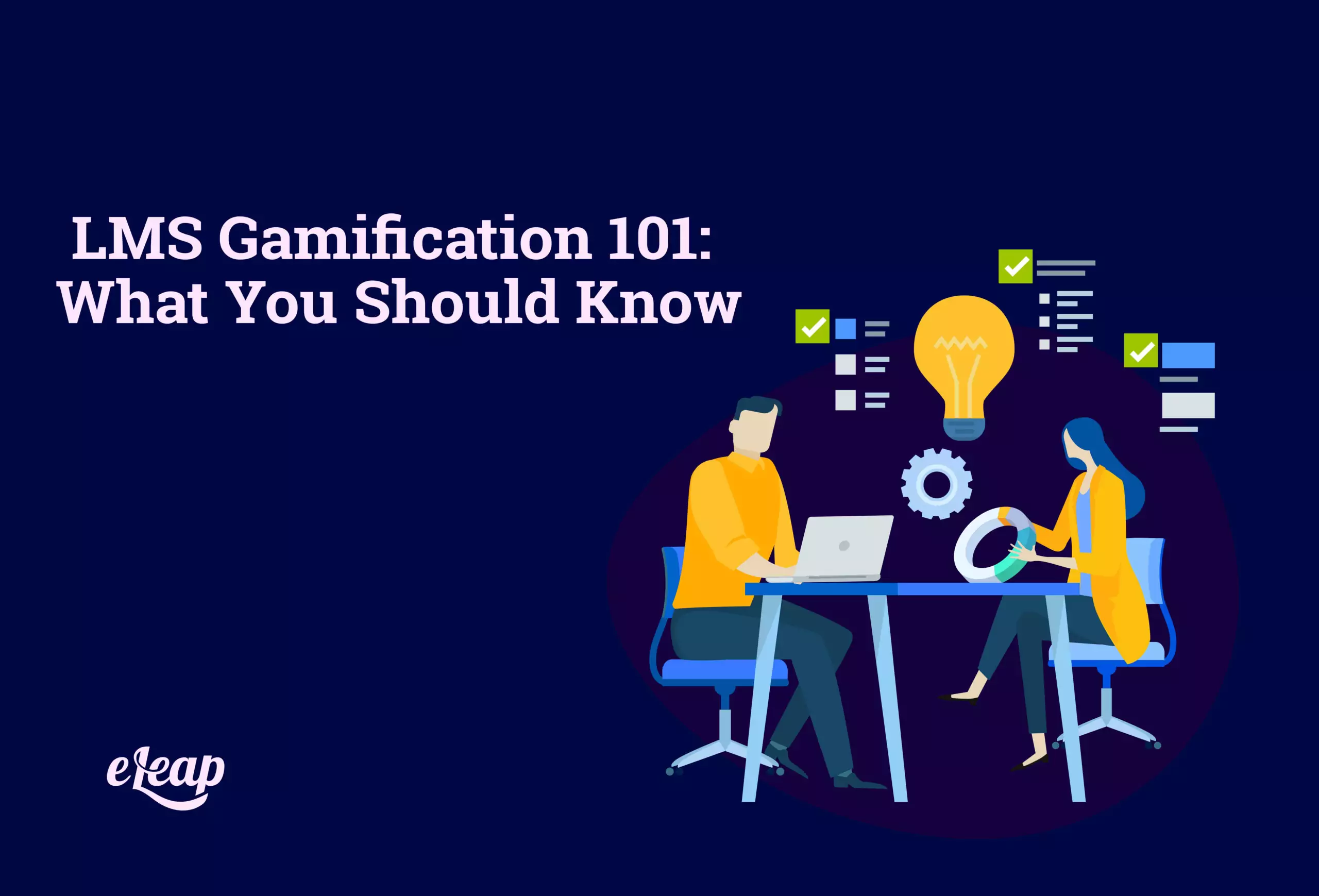 Learning management systems have become a crucial part of the way we train our employees in today's contemporary work environment. They're beneficial for numerous different reasons, and gamification is one aspect that makes them some useful. A variety of games are available for today's learning management systems. Although technology and digital games are a recent invention, games have been used for years as a means by which to teach and improve strategies and the way people thing. For example, soldiers used to be encouraged to learn chess in order to strategize.
Gamification in learning involves introducing game elements into learning activities. It's so useful that numerous studies have shown that gamifying our daily lives improves our mental health. If employed correctly, the results of gamification can be very impressive.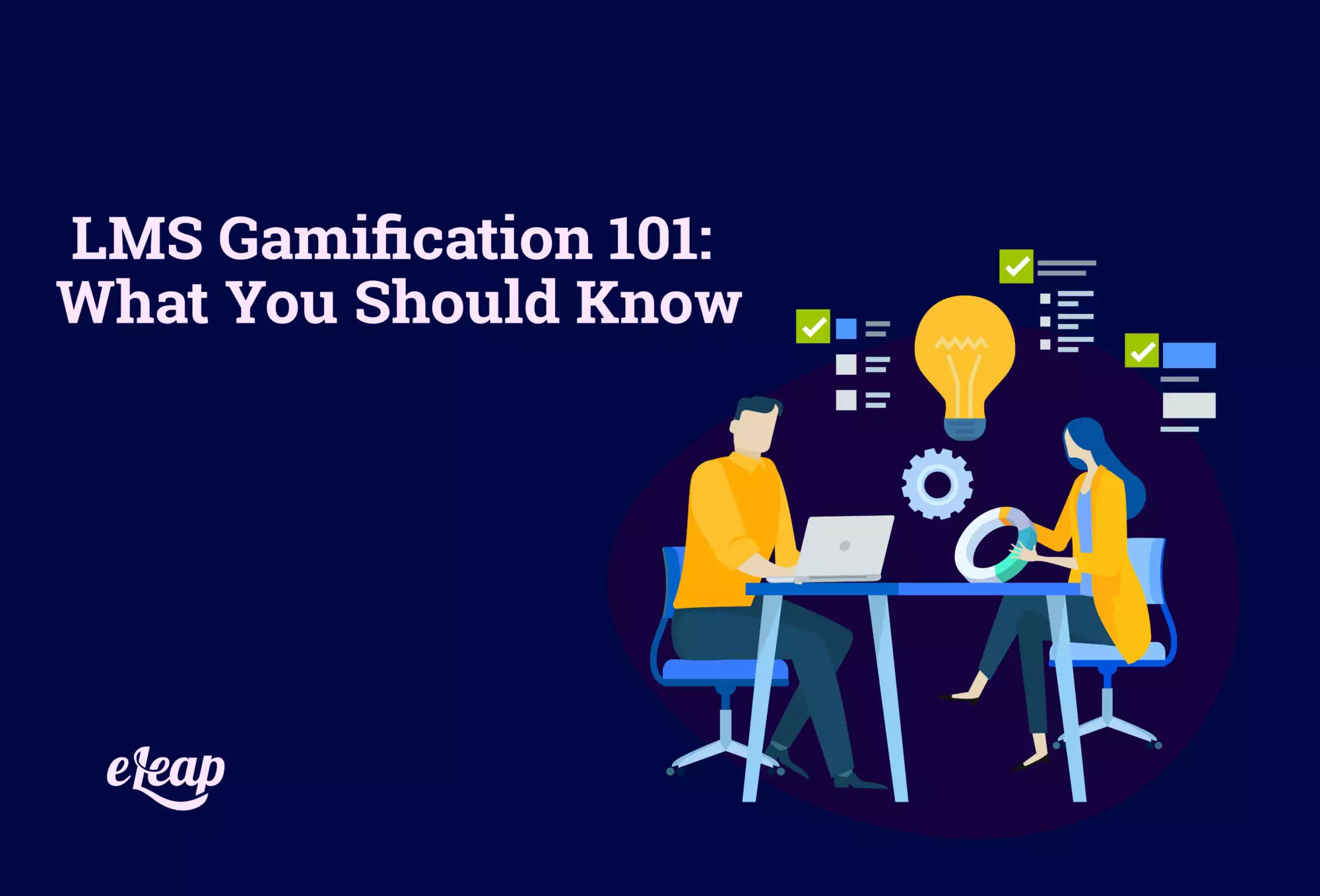 Methods of Gamification
Gamification utilizes the natural interests of a user to learn, socialize, compete, master, and obtain skills. Gamification began as a motivational process where participants were rewarded for playing the game. It was also intended to encourage other participants to compete with one another to improve their performance. By incorporating game design elements into LMS platforms, games make the learning process more engaging.
Game developers have been entertaining, educating, and engaging their audiences for centuries. Learning management systems and other gamified platforms depend on game design elements. Here, we will go over the most beneficial and prevalent elements of gamified LMS platforms.
Leaderboards
Scoreboards are, of course, used to display the names of learners and the scores they have achieved. It's primarily intended to demonstrate the leaders within the game. Essentially, leaderboards help to show how well certain learners are performing compared to others.
The use of leaderboards can have both positive and negative outcomes. The idea is that learners who are a few points away from beating another participant will be motivated. In many cases, learners strive simply to overtake one another, regardless of their overall standing on the leaderboard.
Badges
Badges are a way of visually displaying achievements, as well as and motivating learners. For gamification to work as successfully as possible, it generally requires earning and collecting points. By displaying achievement goals and levels, badges are symbols of merit and confirm that a learner has achieved success.
For the most part, badges are awarded for achieving certain points in a particular area of the game. Learners can earn badges both to display their status and to set goals. Badges also provide users with performance feedback, similar to points.
What's more, a learner's behavior can be influence by earning badges, as they can be earned by participating in specific challenges and activities. Additionally, badges that are particularly difficult to achieve may exert pressure on other users to try harder.
Certificates
Certifications, of course, refer to documenting that someone has passed all the assessments and tests in a particular course. Some LMS platforms allow users to display their certificates of achievement directly on the platform or on their profile.
Points
Most games rely heavily on some sort of point system. Learners can use points to easily identify their progress or standing. Points are important for providing feedback. They also help leaders and teachers measure a student's behavior based on the points they have won. Points are also significantly beneficial as they provide immediate feedback, encouraging the leaner to continue playing the game.
Meaningful Stories
In many gamified activities, narrative stories can help visualize characters, processes, and the game as a whole. With a good story, learning can become more meaningful and valuable beyond simply achieving goals.
An engaging story can evoke desire in the user if it relates to his or her interests, which can be particularly useful in boring topics or those which typically don't engage learners. The importance of meaningful stories and a narrative element to gamification cannot be overstated.
Checklists
Checklists are hugely beneficial in filling gaps in learner's memory, as well as helping leaders or teachers to keep track of what their learners are doing. When performing an activity, they help maintain consistency and completeness. In eLearning, checklists give learners clear instructions regarding what needs to be completed within the learning management system. They can also help them to easily navigate content.
Graphs
The majority of games within an LMS use graphs that compare a learner's current performance to the results they achieved in the past. Just as leaderboards compare a learner's results to others, graphs compare them to themselves. They provide critical insight into an individual's performance over a period of time.
Graphs generally utilize user-defined reference metrics, not social and communal reference metrics, like those used in leaderboards. Through the use of a visual display, they assist learners in improving their performance over time. Moreover, graphs promote mastery of a particular concept or subject, which is particularly useful in the learning process.
Teammates
A gamified environment is a place where learners can interact with other users in a fun and beneficial manner. Games involving other teams or pit learners against one another evoke competition more than any other kind of activity. In many games, learners or users are grouped into teams to collaborate and work together on a common task.
Avatars
An avatar works to visually represent the user in a gamified environment. Typically, users can choose and create their own avatars. These images can represent the learners' actual images, pictograms, or animated 3D representations. An avatar represents a user's identity in a vivid manner. In addition, this virtual identity sets them apart from others. Avatars help users to associate with the game and identify one another within the system.
Games are an aspect of learning management systems that many organizations are choosing to adopt, and for good reason. These days, gamification can make learning feel far less dull and actually encourage users to participate in the LMS. Overall, games can work wonders in keeping learners engaged and encouraging better retention and mastery of skills.