Hosted Learning Management System
Understanding The Types of Hosted Learning Management Systems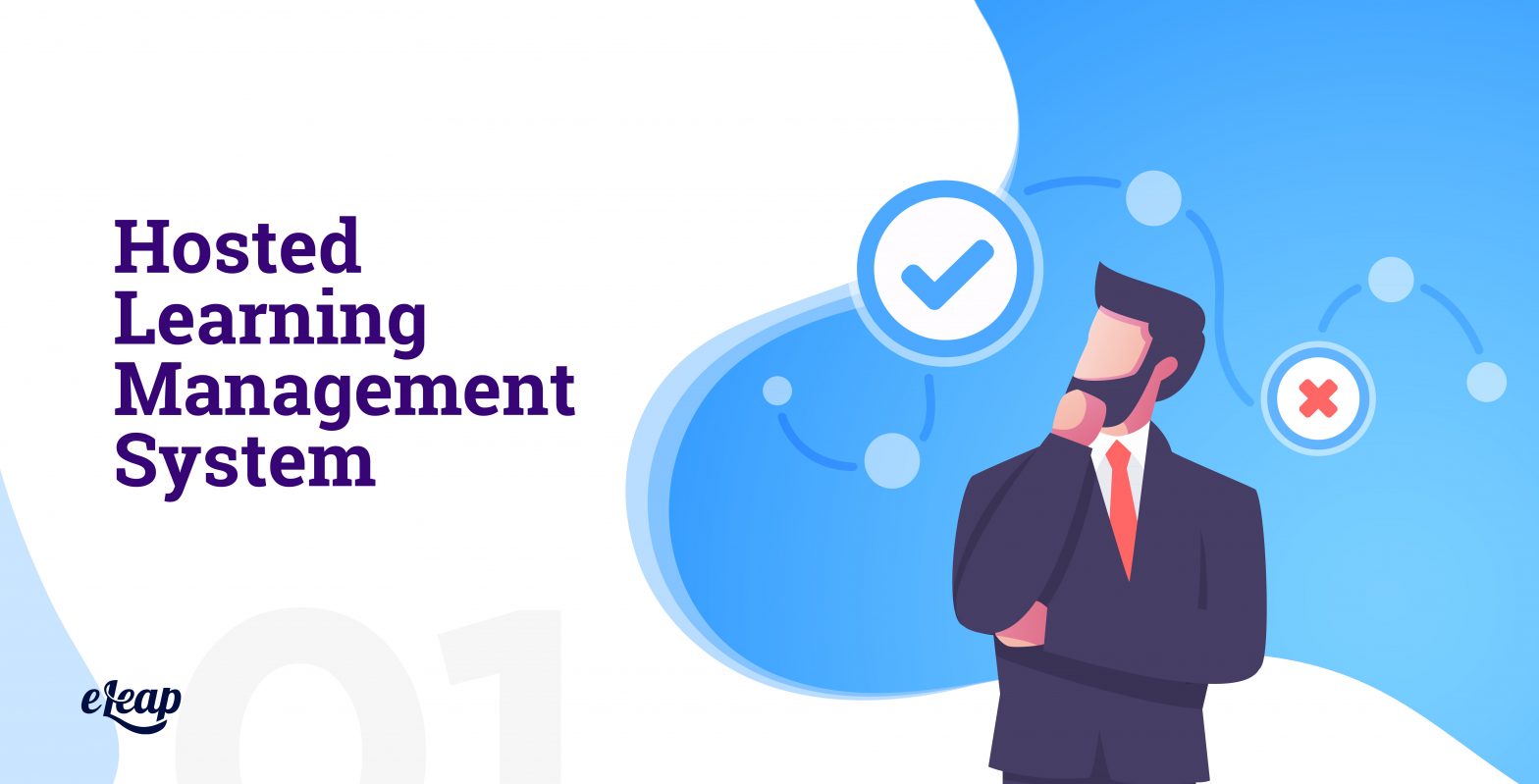 A good hosted learning management system (LMS) enables easy delivery of eLearning content through a software platform that saves you time and energy. Utilizing a hosted training system centralizes learning and makes it more accessible and user-friendly to employees.
There are two primary types of hosted learning management systems that can affect how your eLearning is maintained and delivered. How do you decide which one is the best learning management system for your business? Read on to find out!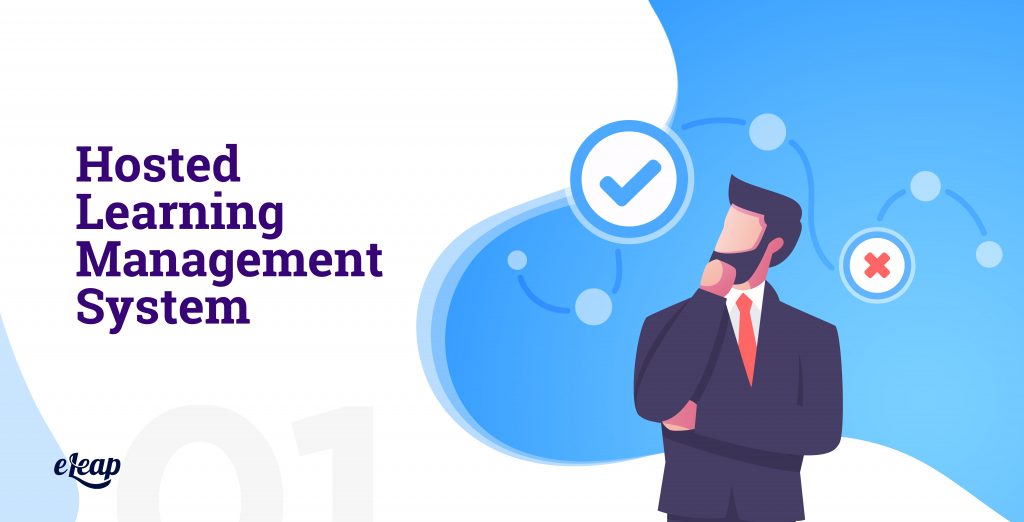 The Two Types of Hosted Learning Management Systems
Locally-Hosted 
A locally-hosted system is similar to licensing a product: once you buy it, it is completely yours (with a small annual fee). You are responsible for the management, maintenance, and oversight of the software and training people how to use it.
The Advantages: 
The locally-hosted learning management system that is owned or "local" is highly customizable, as you are able to control every aspect of creation, deliverance, setup, and maintenance.
A locally-hosted LMS could also be an appropriate solution for businesses with sensitive training material or data. Locally-hosted learning management systems are stored on your own servers, which means you can control the amount of security you put into place.
The Disadvantages: 
The locally-hosted LMS is known for having a lengthy setup time. It can take many hours over weeks and even months for installation and employee training sessions with the new program.
Since the LMS is held on your own servers, you have to have your own technical expert or IT person to manage the software on a consistent basis. This can create a significant expense in time, money, and resources.
Software-as-a-Service (SaaS)
Software-as-a-Service, or a cloud based learning management system, the LMS software is held "in the cloud" on servers maintained by the software vendor. Training courses, reporting, and data are all performed and stored on the vendor's servers.
The Advantages: 
In contrast to the locally-hosted learning management system, the SaaS-hosted system is quick to set up and easy to get started. Often, it only takes a few minutes to get the program up and running!
The software company manages delivering, tracking, reporting, and storing, so you have to put in very little IT effort. You do not need an experienced staff member to maintain and control the system, and you don't need to pay for any servers or special hardware.
Because the software company is doing all the work, you are left with more time, resources, and manpower available for your learning programs. You save time that you would have spent on managing the training system, so you have more availability to develop new programs and implement new learning initiatives. Some of the offerings out there are open source learning opportunities that cost you little or nothing.
Some companies, such as eLeaP, even offer eCommerce Learning Management System solutions that allow you to sell your eLearning content to other companies and individuals, transforming your learning programs from an expense into a revenue stream.
The Disadvantages: 
SaaS-hosted learning management systems are often considered less customizable than a locally-hosted LMS because the data is held remotely. However, many companies now offer the ability to customize and even put your brand on your own training portal. Having your organization's stamp on your cloud based training system can have a positive impact on both participation and engagement in your learning programs.
Conclusion
With customization features, 24/7 web-based LMS, and easy-to-create training courses, eLeaP might be your best learning management system to get all the advantages of both types of hosting platforms! If you think a cloud based learning management system is the right solution for your company, eLeaP is here to help.
Need additional information? Check out these resources: