Hosted Learning Management System
Understanding The Types of Hosted Learning Management Systems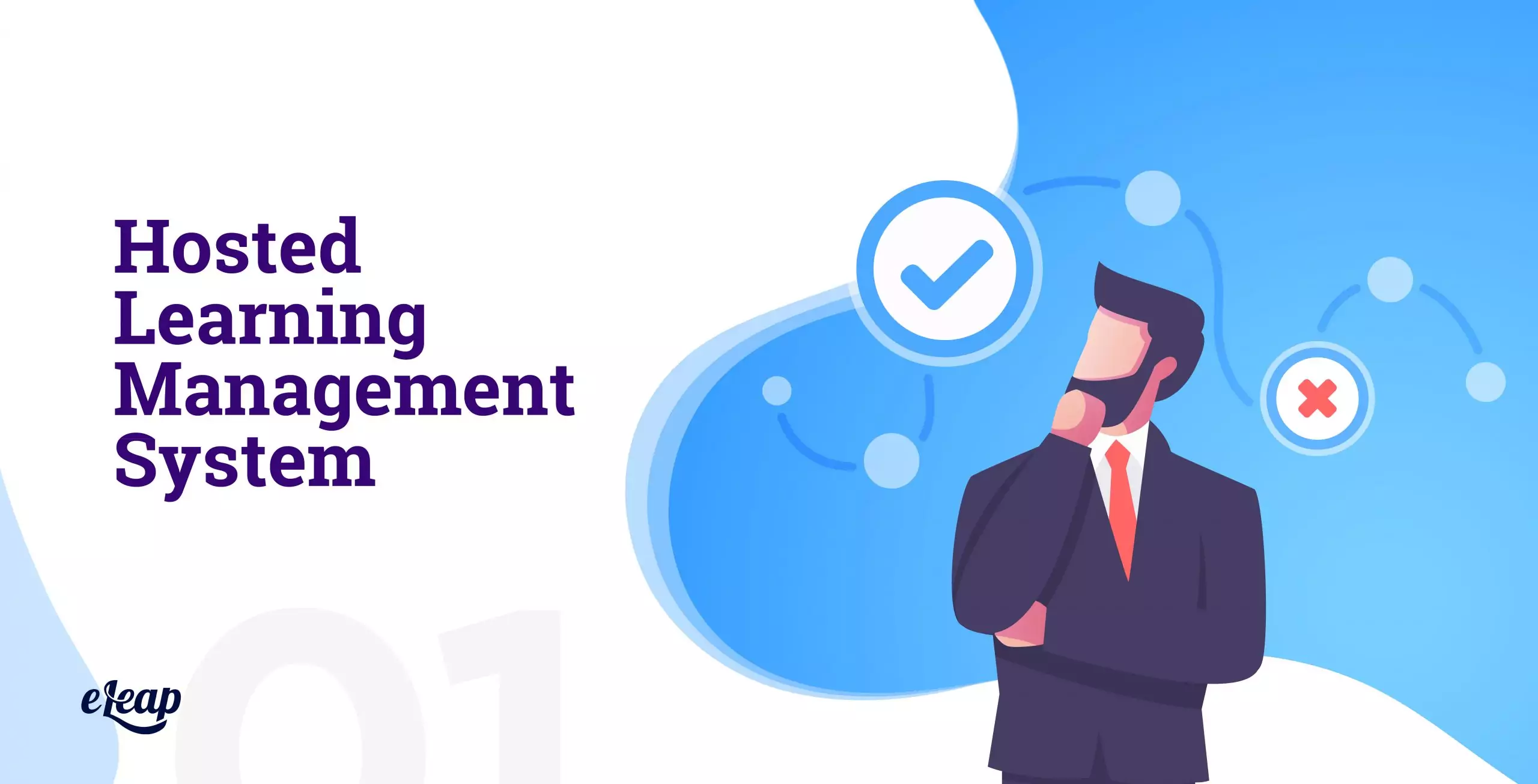 A good hosted learning management system (LMS) enables easy delivery of eLearning content through a software platform that saves you time and energy. Utilizing a hosted training system centralizes learning and makes it more accessible and user-friendly to employees. Two primary types of hosted LMS affect your eLearning's maintenance and delivery.
How do you decide which one is the best learning management system for your business? It can be pretty confusing to decide. We'll explore your options below and help ensure that you're able to make an informed decision.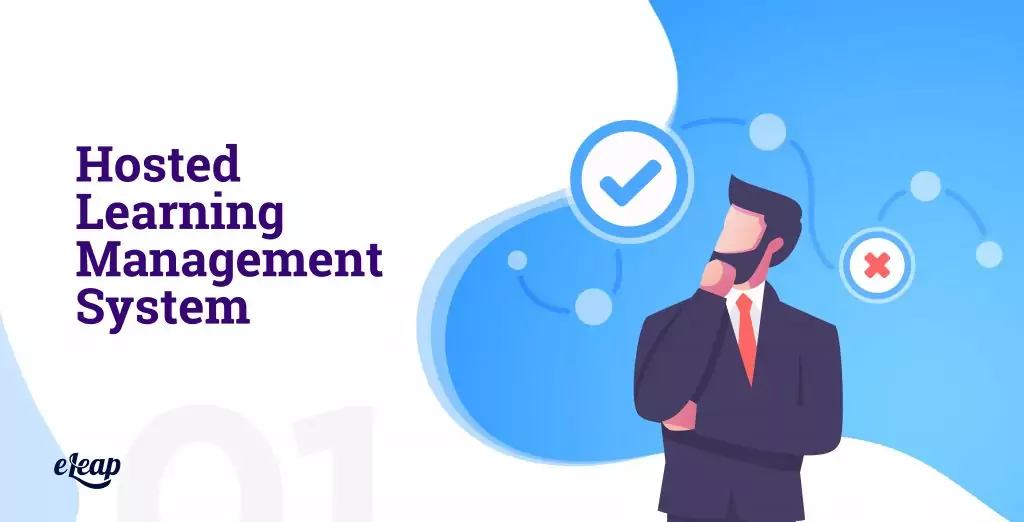 What Is an LMS?
Before we get into a comparison of the types of hosted LMS, it helps if we establish what we mean by LMS in the first place. LMS stands for learning management system, but it can be so much more than just a delivery system for learning and development material.
As the name implies, an LMS allows you to manage the learning process and experience for all of your employees. That means it should be able to handle mandatory corporate training, professional CE, and voluntary development training. Not only should it be able to deliver the right content for each of these areas, but it should be capable of delivering the right type of content for each type of learner in your organization.
In the past, these systems largely focused on displaying text-heavy slides. The user would read the content of the slide, click the next button, read that slide, and so on until they finished the lesson. To say that was un-engaging and dull is an understatement.
Today's systems are dramatically different. And, while text-based content does still play a role, there's so much more on offer. Just some of the additional types of content that support optimum learning and improve engagement include:
Videos
Interactive content
Audio content
Images
Games
Quizzes
Social learning activities
Collaborative learning activities
The right type of hosted LMS will help ensure that you always have the right type of content and the right delivery format for your learning and development needs.
The Two Types of Hosted LMS
There are two types of hosted LMS, but they're very dissimilar. You'll need to know more about each to ensure that you're making an informed purchase decision.
Locally-Hosted LMS
A locally-hosted system is similar to licensing a product: once you buy it, it is completely yours (with a small annual fee). You are responsible for the management, maintenance, and oversight of the software and training people how to use it. There is usually little support or guidance available from the developer, and you'll also be responsible for training your team in how to use the LMS.
A locally-hosted learning management system is highly customizable, as you can control every aspect of creation, deliverance, setup, and maintenance. A locally-hosted LMS could also be an appropriate solution for businesses with sensitive training material or data. Locally-hosted learning management systems live on your own servers, which means you control the amount of security you put into place.
The locally-hosted LMS has a lengthy setup time. It can take many hours over weeks and even months for installation and employee training sessions with the new program. Since the LMS resides on your servers, you must have your technical expert or IT team to manage the software consistently. This can create a significant expense in time, money, and resources. If you don't have the hardware resources of the IT staff, you'll find even more problems and challenges.
Software-as-a-Service (SaaS) LMS
With software-as-a-service, or a cloud-based learning management system, the LMS software is held "in the cloud" on servers maintained by the software vendor. Training courses, reporting, and data are all performed and stored on the vendor's servers. These systems are highly flexible, scalable, and usable even on mobile devices. They also alleviate many of the challenges we discussed with locally-hosted LMS platforms.
In contrast to the locally-hosted learning management system, the SaaS-hosted system is quick to set up and easy to get started. Often, it only takes a few minutes to get the program up and running!
The software company manages delivery, tracking, reporting, and storing course material and user-generated data, so you have to put in very little IT effort. You do not need an experienced staff member to maintain and control the system, and you don't need to pay for any servers or special hardware.
Because the software company is doing all the work, you are left with more time, resources, and manpower available for your learning programs. You save time that you would have spent on managing the training system, so you have more availability to develop new programs and implement new learning initiatives. Some of the offerings out there are open source learning opportunities that cost you little or nothing.
Some companies even offer eCommerce learning management system solutions that allow you to sell your eLearning content to other companies and individuals, transforming your learning programs from an expense into a revenue stream.
SaaS-hosted learning management systems are often considered less customizable than a locally-hosted LMS because the data is held remotely. However, many companies now offer the ability to customize and even put your brand on your training portal. Having your organization's stamp on your cloud-based training system can have a positive impact on both participation and engagement in your learning programs. It can allow you to ensure that the content relates directly to your company culture, brand values, and ethics. It also shows your employees that you care about their future and are willing to invest in them.
Conclusion
With customization features, 24/7 accessibility, and easy-to-create training courses, eLeaP might be the best learning management system to get all the advantages of both types of hosting platforms! If you think a cloud-based learning management system is the right solution for your company, eLeaP is here to help.
Need additional information? Check out these resources: