Global Trends in E-Learning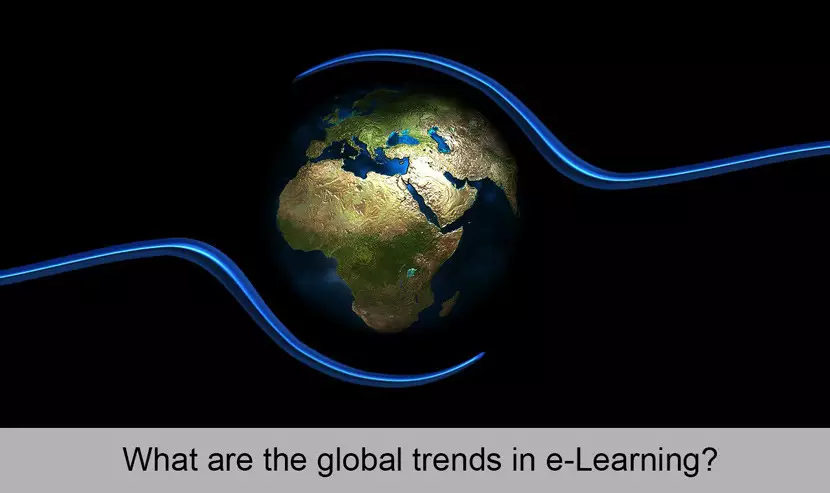 Education has always been an essential component of human growth and development, and in today's digital age, the way we approach education has undergone a seismic shift. eLearning has emerged as a viable alternative to traditional classroom learning, and its popularity continues to grow rapidly. From interactive learning tools to virtual classrooms, eLearning has transformed how we learn and acquire knowledge. In this blog, we will explore the latest global trends in eLearning and how they are changing the face of education worldwide. So, join us on this exciting journey and discover the fascinating world of eLearning!
Online Learning Platforms
Online Learning Platforms like eLeaP are here to stay. They have become increasingly popular and have taken over the virtual training world. A trainer can upload and update training content on these platforms from anywhere in the world, and learners from another part of the world would be able to access the courses. In addition, these platforms allow learners to share knowledge and tips with their counterparts.
Mobile Learning
With the increasing use of smartphones, mobile learning has become more popular in the eLearning world. Learners can now access training content on their mobile devices without a laptop or desktop. Trainers, on the other hand, can also upload content easily from anywhere and at any time on their mobile devices. This new trend makes eLearning seamless and more efficient.
Microlearning
This relatively new and rapidly growing eLearning trend has found its way into the hearts of eLearning stakeholders. It entails delivering bite-sized, small content, typically in videos, infographics, quizzes, and podcasts form, that learners can quickly and easily consume. This eLearning trend has amassed popularity recently because of its effectiveness in aiding good learning outcomes. Due to its digestible and manageable course format, learners can retain information easily with this trend. Regardless of the learner's age or race, microlearning makes training more impactful and fun. Thus, it's generally utilized by everyone in the eLearning world.
Gamification
This eLearning trend involves combining game elements and mechanics in non-game contexts to motivate the audience to learn. This eLearning trend also enhances engagement and improves retention rates among learners. One primary reason gamification has made a name in eLearning is that it gives room for assessment and feedback.
Self-Directed Learning
This eLearning trend puts learners' in the driver's seat. While other learning methods require supervision, self-directed learning can occur with or without a supervisor.
With this modern learning style, learners can choose where, how, and when they learn. If employers adopt this learning style, it'll help their employees to:
Discover their learning needs.
Formulate their learning objective.
Identify their learning material resources.
Implement learning strategies
Evaluating learning outcomes.
Besides being an accessible and flexible learning style, self-directed learning is cost-efficient.
Blended Learning
This new eLearning trend combines different learning formats to make learning more effective for learners. For instance, instructors can combine video and micro-learning to ensure learners grasp the material effectively. Face-to-face instruction can also be included in blended learning, which is an added advantage. Due to its component, blended learning has thrived in every part of the world. This learning method enables instructors to maximize their training resources to ensure learners grasp the material.
If you intend to develop an eLearning system for your learners, then you should look into incorporating a blended learning method to enable you to maximize your material quality. Other benefits of using blended learning include the following:
Improves learners' engagement.
Incorporates various teaching approaches.
Immersive Learning
While learners' attention span seems to be dwindling, educators are searching for more adaptive training solutions to help learners to retain better and preserve their learning material. This is what led to the introduction of immersive learning. As a new eLearning trend, immersive training approaches enable a greater connection between learners and the training materials.
Immersive learning includes:
These three learning approaches deliver a high-quality learning experience that trainers can rely on anywhere in the world. Virtual reality uses a digital environment to offer a synthetic experience to its learners. This approach allows learners to understand materials that may involve hazardous behavior. Augmented reality combines real-world and digital overlay of information to deliver learning material. This approach provides learners with a real-life experience unrivaled by their counterparts. Mixed reality enables learners to interact with physical and virtual environments. This new trend is popular due to its ability to enhance learning retention.
How we learn as individuals and as corporate team members is changing fast, and the pace will continue this year. E-learning trends is expected to grow globally at an average of 23 percent in the years from now until 2017 according to www.elearningindustry.com. The leading source on the industry.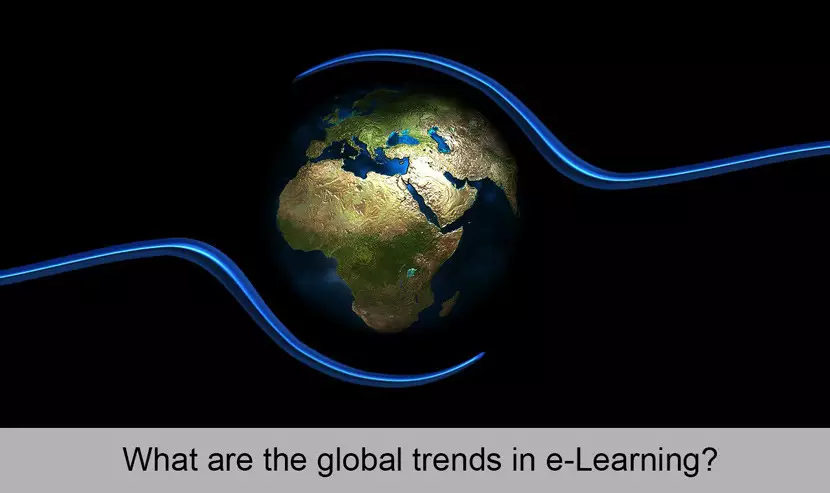 Their report "Top 10 E-learning trends Statistics for 2014″ released at the 2013 International Congress on E-learning identified Malaysia and Vietnam as the fastest-growing markets.
The industry experts pegged the five-year annual growth rate for the Asian e-learning market at an estimated 17.3 percent, calling it the "highest compound annual growth rate of any global region."
Other parts of the world showing the most rapid increase in e-learning trends included the Middle East, Western Europe and Africa. Around the globe, the rise of the e-learning industry is pace-setting.
In 2011, about $35.6 billion was spent on e-learning; today, it is a $56.2 billion industry. Christopher Passas, founder of the E-Learning Industry Network, predicted that the spending will double by 2015. Such significant growth of the industry is impacting both individuals and businesses.
Individuals
-In the United States, e-learning is now the predominant form of post-secondary education. The movement has been growing steadily by an average of 12 to 14 percent each year between 2004 and 2009.  Compared to an average two percent increase in enrollments overall. (Allen & Seaman, 2008)
-In developing countries in particular, the trend to e-learning is reaching whole sectors of a population who are being educated now in a way that was not possible in the past. Africa's self-paced e-learning annual growth rate is 15.4 percent.
Business
-Seventy-seven percent of American corporations now use e-learning trends. US and Europe together utilize 70 percent of the world's e-learning, but Asia Pacific is growing rapidly.
-Businesses are embracing the trend because it makes solid financial sense. Research shows they save 50 to 70 percent in training costs when they change to e-learning from instructor-based training.
-They also save money because of time saved. E-learning classes are on average 25 to 60 percent shorter than traditional classes.
-Most importantly, the knowledge is absorbed by their employees. A recent study by The Research Institute of America found that e-learning can increase information retention rates by up to 60 percent. E-learning trends as a trend for the future continues to pose exciting opportunities for individual and corporate growth.
"It offers the prospect of a radically new approach to the sharing of knowledge, at a time when effective use of knowledge is seen more and more as the key to economic success, for both individuals and nations," the Organization for Economic & Cultural Development notes in a study into the impact of e-learning.
Overall, e-learning is emerging as a means of re-working how we view educational possibilities over an entire lifetime. Between programs of individual and corporate study. It has the potential to expand its role as a catalyst in the development of the global economy.
Final Thoughts
The eLearning world is rapidly evolving and growing, and exciting trends are emerging every year. From incorporating artificial intelligence and virtual reality to personalized learning and gamification, eLearning has become more engaging, accessible, and effective.
As the world becomes more digital, eLearning is also becoming more global, with learners and educators from all corners connecting and collaborating online. This global perspective brings diverse perspectives and experiences to the eLearning experience, enriching the learning process for everyone involved. As the technological world continues to experience growth and development, eLearning platforms will be more sophisticated, providing learners with several more tools and resources to enhance their learning process.
The global trends in eLearning are exciting and have great potential to transform education enormously. Thus, if you intend to develop an eLearning system, it would be best to consider some of these global trends to maximize your learning experience effectiveness fully.