Foster a Culture of Learning and Collaboration with Remote-Work-Friendly Tools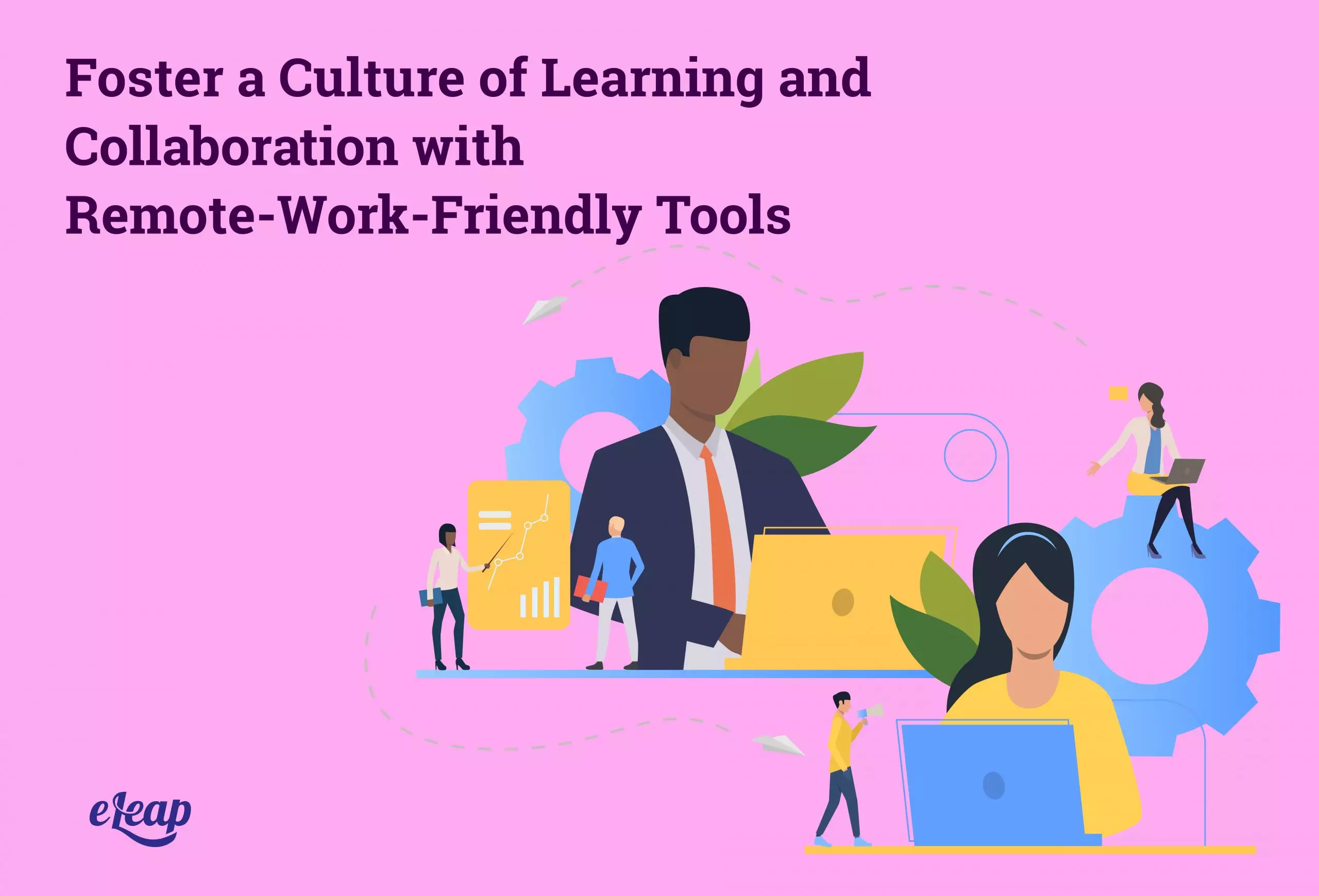 The shift toward more and more remote work presents many challenges. One of the most significant is fostering a culture of learning and collaboration within an organization. Is it even possible to create and enforce a culture in a remote-work situation? It is, but you'll need the right technology to support your efforts. We'll explore some of the most important tools to help you achieve those goals below.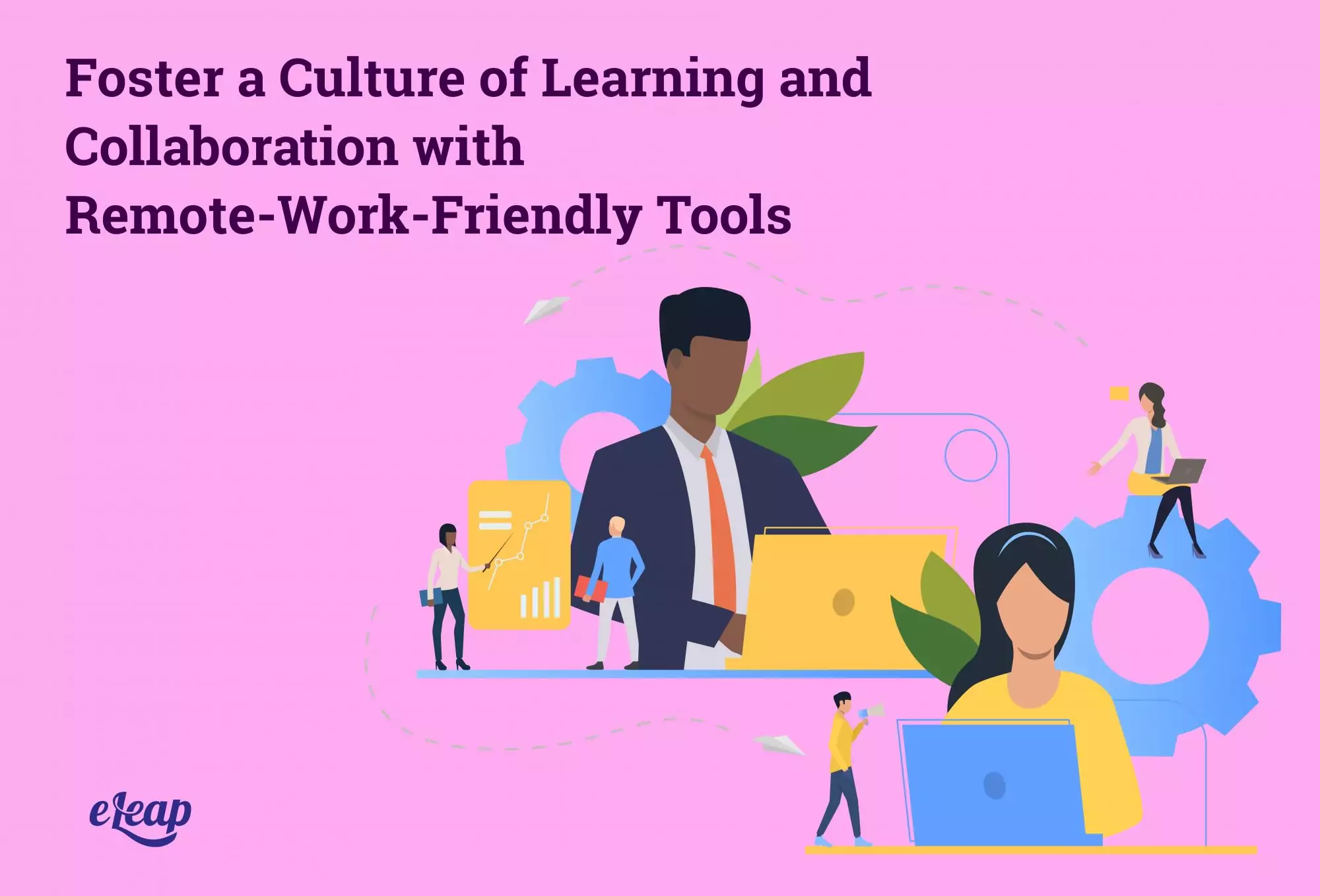 Google's G Suite
Google has long been involved in the remote-work world, so the fact that their tools are at the top of this list should come as no surprise to anyone. You'll find many different options here, most of which are collaborative. That's an important consideration for remote teams, as it allows multiple people to edit the same document or spreadsheet at the same time, without causing conflicting files or creating additional work.
Of course, G Suite also comes with several other tools that can help with everything from communication to planning, file sharing and access to notetaking, and everything in between. It's also tied to your organization, rather than to an individual Gmail address, which simplifies things a great deal. Of course, G Suite might not be the right option for everyone, and there are some things that it doesn't really offer, or that are better with another tool.
Asana
One of the most challenging aspects of remote work is being able to ensure that your team stays on track and on target. Asana is a planning and to-do app that simplifies that, while also helping your team come together collaboratively. You can do everything from assembling Gantt charts in minutes to creating robust portfolios, managing and delegating workload, creating and managing forms, and a great deal more.
However, there are areas where Asana doesn't really excel. For instance, while it does provide some communication-focused features, video chat is not one of them. It does provide a place for team conversations to take place, though, and also supports task comments, status updates, and project-related conversations.
Zoom
Zoom has become the go-to video conferencing tool for organizations large and small, as well as for people in their personal lives. It offers support for meetings, webinars, the creation and management of conference rooms, and can even integrate with your company's phone system and chat needs. It delivers scalable communication tools that support collaboration and understanding across any team, whether you're just now going remote, or you've long had a remote, geographically-dispersed team.
With that being said, Zoom has had some security concerns in the past, and while they are not detrimental to all organizations, those with a significant need for outstanding information security might need something different. Microsoft Teams serves a similar need with better security, and there are other options available, too.
Trello
Another tool that allows you to help manage workflows and keep your team on target is Trello. It's a convenient app and it's free to use for smaller teams and individuals. However, paying for the premium version delivers additional capabilities. At the base level, you can create boards for different needs, columns for particular projects, initiatives, and the like, and then create individual cards for projects or project components.
People can communicate with each other on the cards, and they can be moved, rearranged, or archived when necessary. However, note that while Trello is a pretty convenient tool for workflow and project management, it's not that great for communication. For that, you'll really want to look elsewhere, like our next option, Slack.
Slack
Slack was designed from the ground up to be a communication tool and was actually intended to replace email. You can do a lot with it, besides send email-like messages, including sharing attachments. You can also create specific channels by topic, project, or other criteria so that everyone can stay on track in terms of communication. You can create collaborative channels where different teams can work together, and even make voice and video calls with the app.
It also integrates with other apps you use, like Office 365 and Google Drive, so it's a pretty seamless experience.
If there is a weak point with slack, it's project management. While it's possible to create a central repository for projects and initiatives, it's harder to keep all the information in one place. For that reason, we really recommend combining Slack with another tool, like Trello.
eLeaP
Finally, make sure that you can deliver just in time learning, as well as professional CE and mandatory corporate training. With a platform like eLeaP, you gain access to powerful tools to help create and then support a culture of learning and collaboration within your organization. Our offering allows you to quickly and easily design training material to help your employees continue learning at each stage of their careers. It's also a simple matter to create branded collateral that supports your culture of learning and collaboration.
Bringing It All Together
In a remote-work situation, it's critical that you take intentional steps to foster a culture of learning and collaboration. You cannot leave it to chance. While your team members might be great at what they do, they need guidance from above to stay on track. The right technology can help you do that while simultaneously freeing them to communicate and collaborate, learn new skills to advance their careers, and achieve results that align with their personal values.
However, communication and collaboration tools aren't created equal. Some will do a great job, but others will leave you hanging. We've done a lot of the legwork on your behalf, vetting communication, collaboration, and eLearning tools to bring you what we feel are the best options for your team. Whether you want to foster better communication or engage your team remote team members with branded learning, the tools above will help you achieve your goals.