The 5-Step Process to Choosing the Right LMS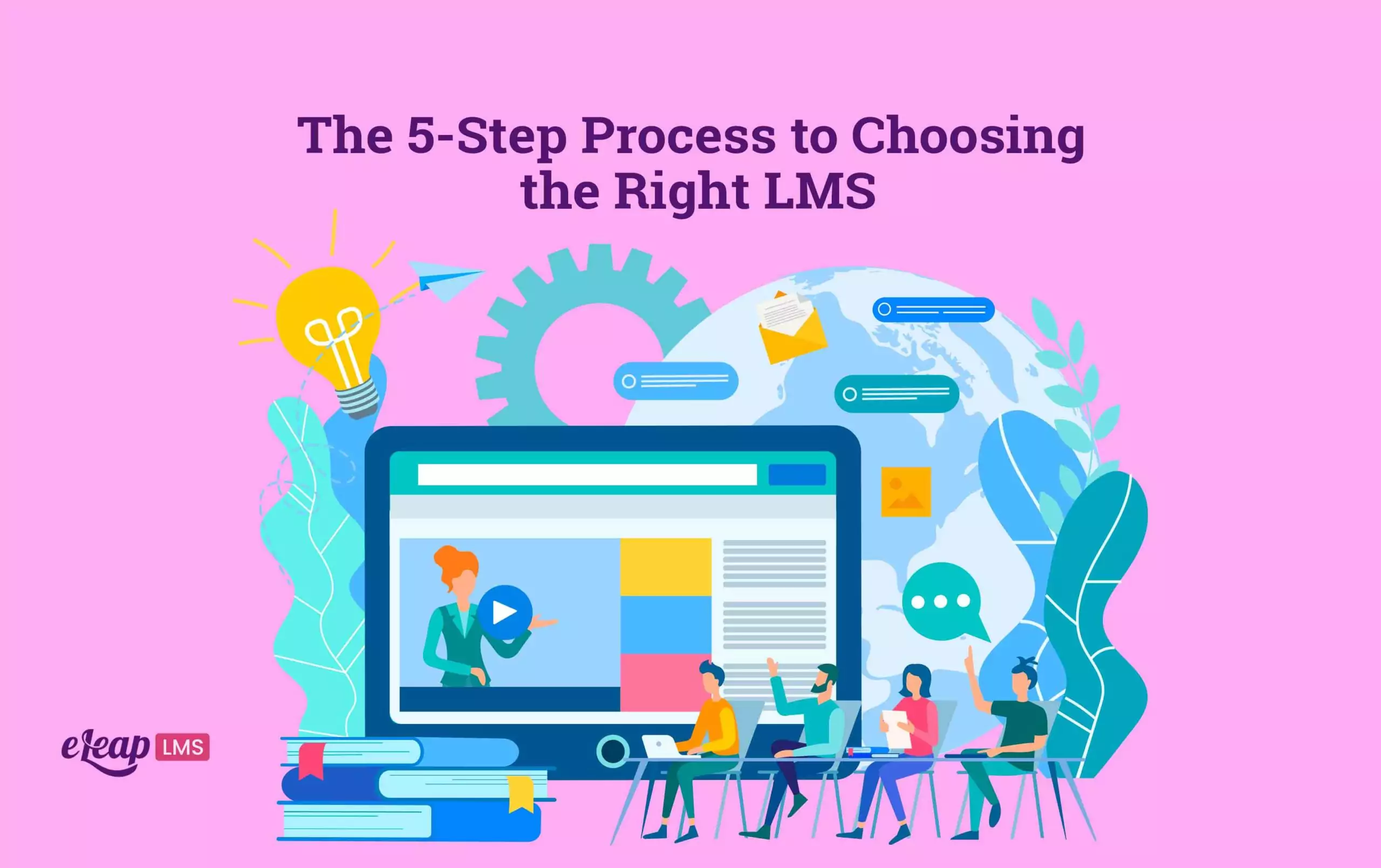 Are you fed up with sifting through multiple learning management systems trying to discover the Right LMS  ideal one for your organization? Choosing the right option can be quite burdensome, confusing, and challenging due to the several arrays of platforms available in the market. You shouldn't have to worry; we have got you covered! We've outlined a five-step process to aid you in making an informed decision.
We want to ensure that, in the long run, you'll have a learning management system like eLeaP that helps you reach your training goals. From defining your needs and requirements to evaluating your potential choices, this detailed guide will help you till the very end of the selection.
Step 1: Identify Your Needs
You should begin with clearly-defined search criteria. It's essential to know the exact thing you need from a learning management system to make the right choice. Different LMS platforms have their respective features; hence, your needs will inform your choice of which LMS platform to opt for.
Determine Your Goals And Objectives
Set the goals you desire to achieve with the LMS. Here is where you ask yourself, "what do I want to get from this training?" Answering this question will help you understand your goals and guide your decision. You should, however, note that your aims are supposed to be specific, as much as they are achievable, measurable, and time-bound.
For instance, your objectives could be to educate employees on the benefits and product lines of each product, to teach an efficient sales approach to your subordinates, to check your staff's knowledge of your product line after training, or to check how your subordinates have mastered their sales skills. With such a precise aim in mind, your decision will be well-guided, and you can choose the suitable LMS you need.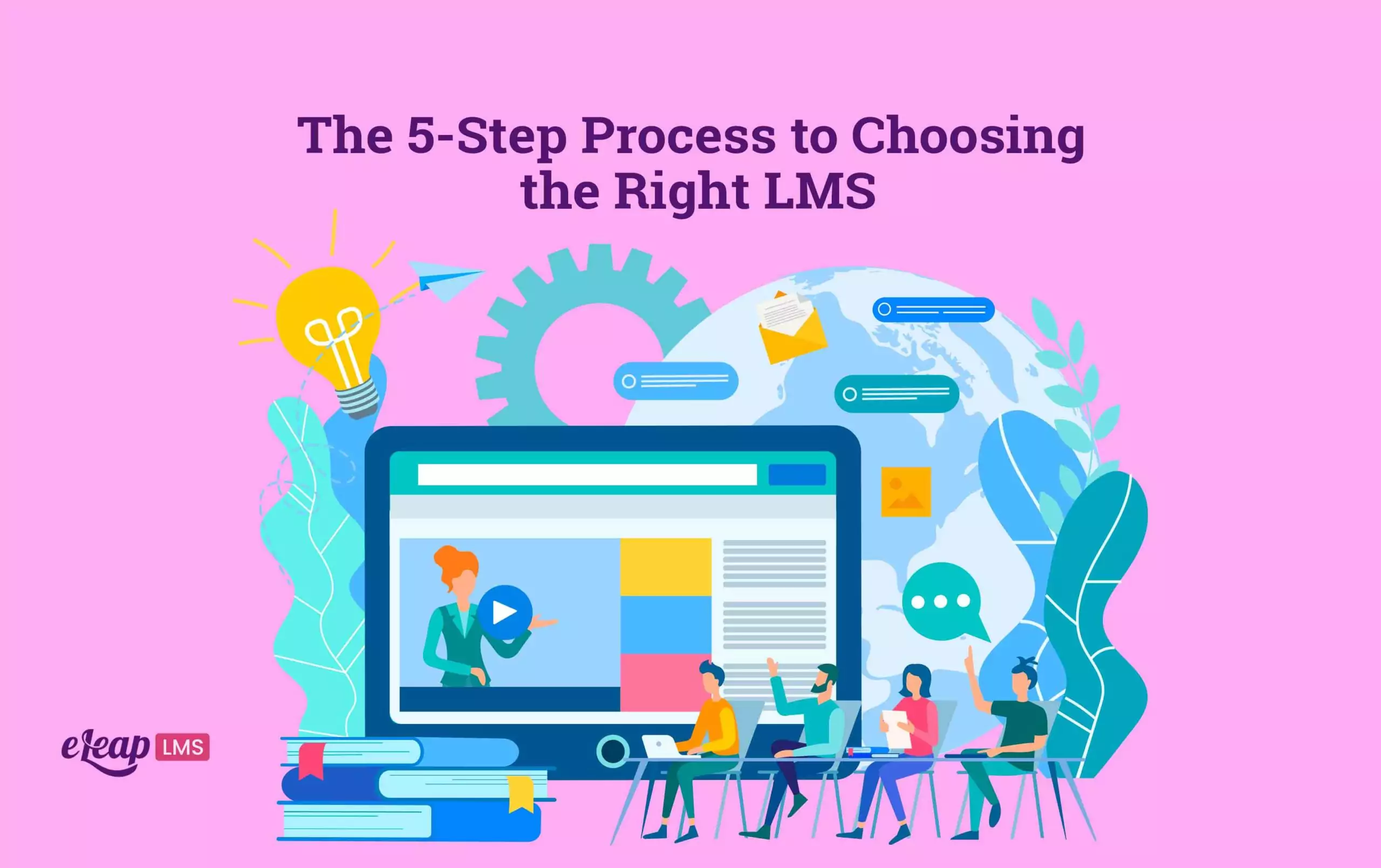 Know Your Audience
To choose the right learning management system, you must understand your target audience. Therefore, to better understand your audience, you should answer these questions:
How young or old are your employees: If your employees are mainly younger, they will prefer to learn by sharing essential information with their counterparts and engaging in conversations on social media. Thus, you had better choose a learning management system with social learning features.
Do they possess varied skill levels: If you intend to train amateur and experienced employees, you need a system that will not choke your learners because of default structures. In this instance, a learning management system that can develop several learning paths will be your best bet.
How tech-savvy are your employees: If only some of your staff are digital veterans and others aren't, you need to choose a learning management system that is user-friendly and super simplified to accommodate everyone.
Where do your users learn: Ask your employees when and where it's most suitable and convenient for them to learn. For example, if they prefer to learn from their mobile devices, you must select a mobile-device-friendly LMS.
How many staff will you train: If you run a large-sized organization, you'll need a mass-user registration system. You should ensure the system you choose will scale as required.
When you answer the above questions, you would have been able to identify the LMS features you need to achieve your organizational training goals and establish an engaging and comfortable environment for learning.
Step 2: Consider Its Features
It is expedient to choose a learning management system that provides the right features. This doesn't mean you should select the one with the most features, though. Shortlist about three to five LMS that seem a great fit and study their respective features.
A bloated and complicated system is the last thing you need; it births unnecessary issues later. It can cause difficulty for you and your training staff while implementing your learning management system. It can also diminish your user experience, confusing and distracting your learners from their primary goals. Depending on your learning management system's pricing model, you might even be made to pay for unrequired features.
Step 3: Explore The Market
Don't settle for a single LMS without exploring because it has what you want. You may deprive yourself of other essential features you don't know you need yet. Thus, you should research by checking the features and cost range of others as well so you can make an informed decision in the end. You can adopt any of the following methods to shortlist about three to five vendors:
Ask your colleagues and friends for recommendations.
View learning management system user reviews and ratings.
Step 4: Evaluate Your Vendors
After you have shortlisted the vendors, there's no better time to dig deeper and learn each learning management system. You can do this by:
Browsing Through The Vendors' Websites
At this point, features are your primary selection criterion. Do not hesitate to cut off the platform if it doesn't meet your requirements. Check how long they've existed in the market and who patronizes them. It's an added advantage if they've won awards.
Read the company's success stories and client reviews. Check for a knowledge base on their sites. These could be product documentation, video tutorials, and how-to articles. Some vendors will only provide training materials at an additional cost, while some lack great learning content to augment their learning system – this is a red flag.
Test The LMS
Here, demos will come in handy. Don't limit yourself to only browsing through features; go for a free trial. Check how the features work. Invite your users, upload your training materials, assign some content to your learners, and try to create your courses on it. Pay attention to the interface. It should be easy to understand. Selecting a learning management system with an intuitive user interface will do you great.
Step 5: Choose An LMS
After identifying your needs, shortlisting some platforms, and testing the shortlisted LMS, you should be able to make informed decisions. Thus, this is where you choose the suitable LMS for you. Following the first four steps up to this final step will save you costs and help you prevent a trial-and-error process. It'll also facilitate selecting the right learning management system that's most suitable for your organization.
Step 1 Analyze Your Needs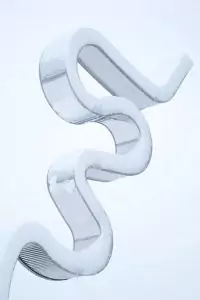 Before you can choose a LMS that meets the needs of the business, you first have to determine what the needs are. Interview upper management and executives to determine what the goals and objectives of the business are. Talk with HR and training professionals to determine how learning, training and development is managed currently. If you are replacing an existing LMS, then question the professionals that use the system to find out what works and what doesn't work with the current system. Work with the IT professionals to identify any technology issues you need to be aware of before adding the right LMS to existing systems and technologies.
Step 2 Match Needs with LMS Requirements
Take the lists you have accumulated from each of the different departments of the company. Go requirement by requirement to identify the feature or function of the LMS that meets the need on the list. The goal is to try to match as many of the needs as you can with the feature or function that the LMS possesses. For example, if you have 500 users of the LMS then the LMS system has to accommodate a minimum of 500 people. Ideally, the system accommodates more than 500 people so that as your company grows, the LMS grows and changes with the company needs.
Step 3 Create a List of LMSs
Prioritize your list of requirements, so you come up with the top five or 10 requirements you are looking for in a LMS. Gather information on existing LMSs that meet these requirements. Make a note of the systems that meet all or the majority of your top requirements.
Step 4 Narrow and Funnel
Narrow down the list of options. Two of the best ways to do this is to request a proposal from the right LMS provider and to take the system on a test drive. While cost is not the only factor you should base your decision on, it typically plays a pivotal role in your decision. Using the system and having other people in the organization use the system also tends to narrow down the options you have to the top two or three contenders.
Step 5 Choose the Right  LMS
From the two or three contenders left standing, you are now ready to make your final choice. Weigh the pros and cons of each system for a final review. Choose and purchase the LMS that fits the majority of your needs, including its ease of use and that it fits into your budget.
Choosing the right LMS puts your business on the right LMS training and development path. Using these steps can help you get there.
Final Thoughts
None of the above processes of selecting an ideal learning management system for your organization can be overlooked. Every step has to be diligently followed. When you take your time to follow through these steps thoroughly,  you'll be able to choose the ideal LMS to achieve your desired outcomes. eLeaP LMS has incredible features for diverse needs. We recommend you meet with our solutions experts to explore which of our solutions will best bring you the value you need.
Choosing the right LMS for your organization goes beyond finding a system that meets the training and development needs of your employees. In fact, choosing the wrong LMS can lead to downtime, which ultimately leads to a loss of money for the business. Use this easy five-step process to ensure that you are making the right choice in the Learning Management System you are choosing for your organization.
Don't Miss These Essential Tools